LA6NCA WW2 RADIO PAGE
Torn.E.b
Serial 11678, 1943
---
I bought this radio for a cheap price on NRHF auction.
I could see that it was not so nice, but it was much worse.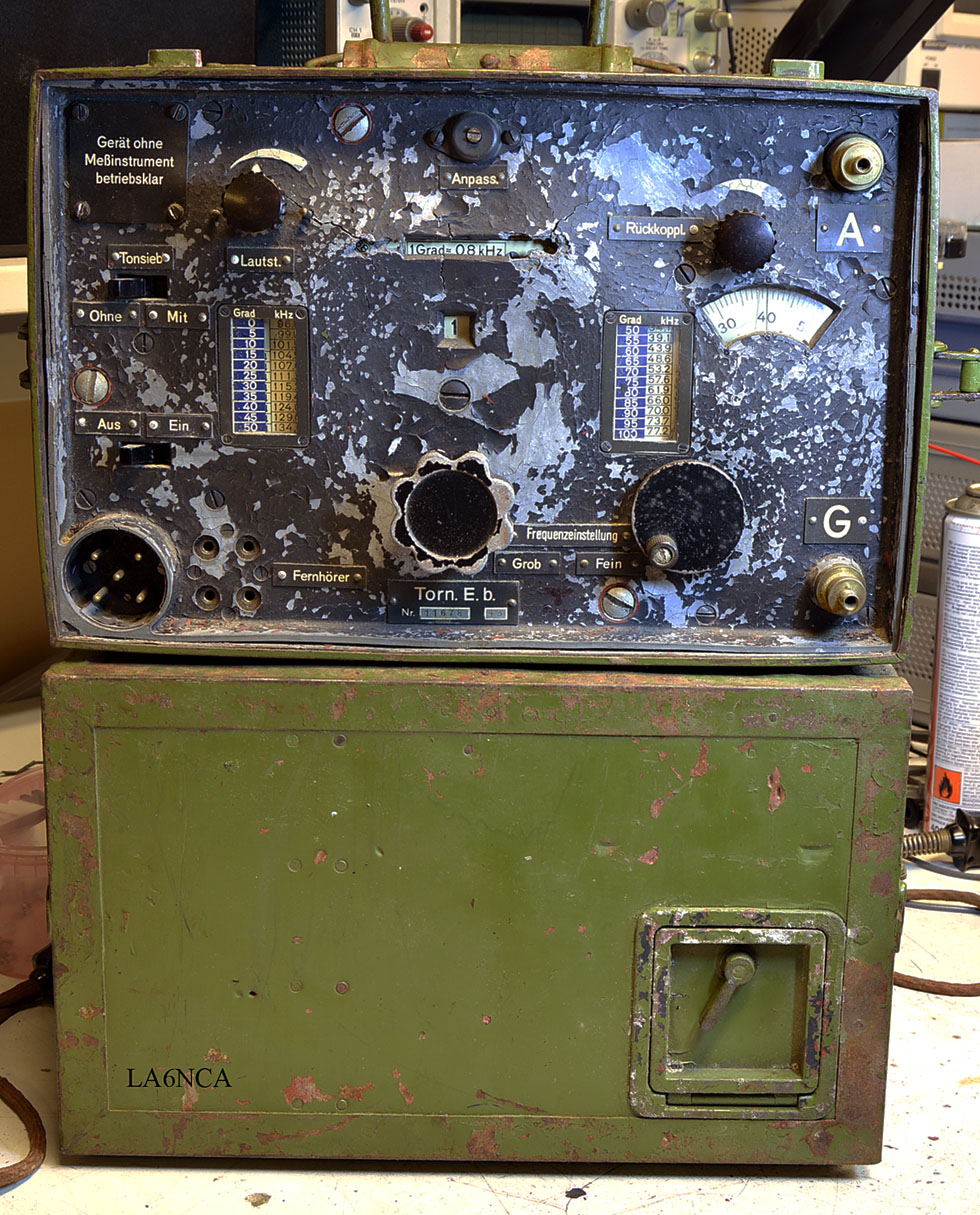 It came with a great battery box.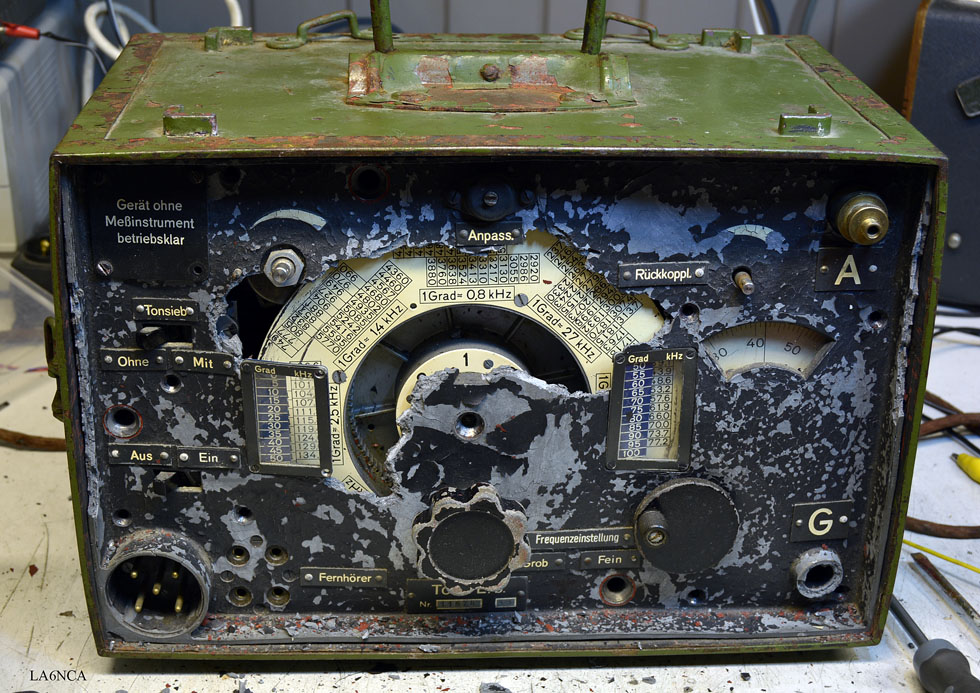 When I got it on the lab table began entire faceplate to collapse.
It was absolutely ridiculous. more and more fall off.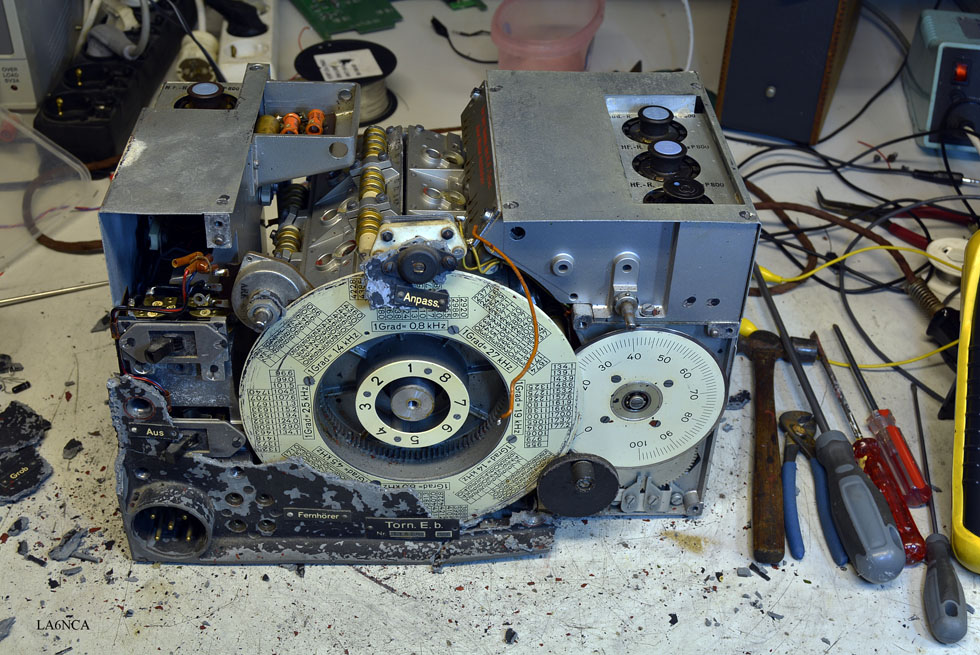 Finally when the entire faceplate had fell apart, I managed to pull the parts out of the box.
I was very excited if there was anything inside this ugly radio.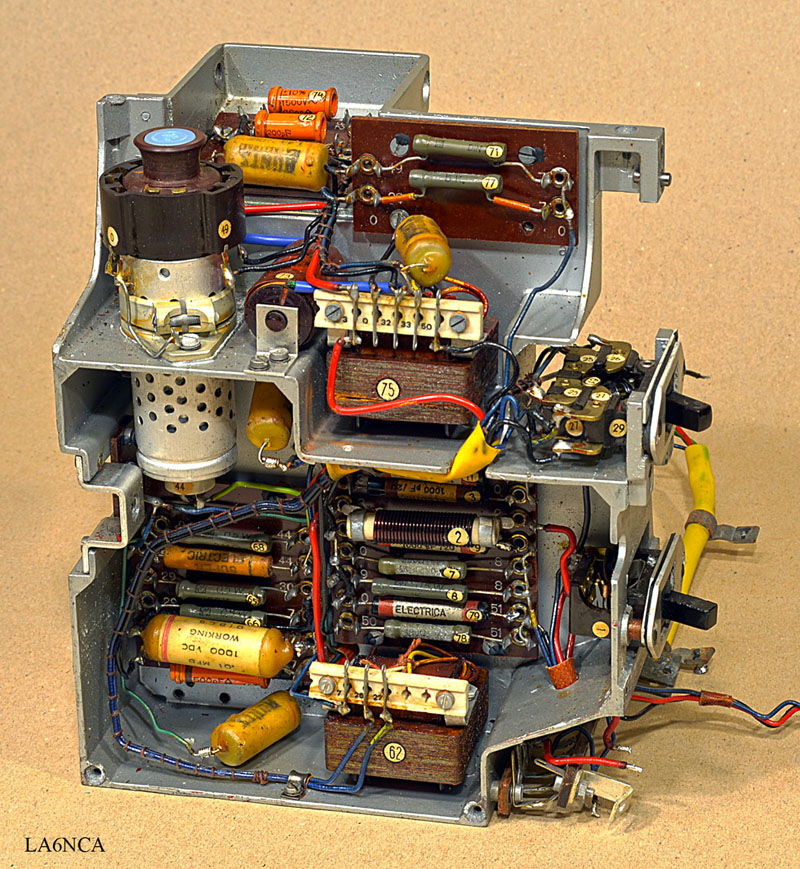 Here I have taken out the audio amplifier.
It is in amazing good condition.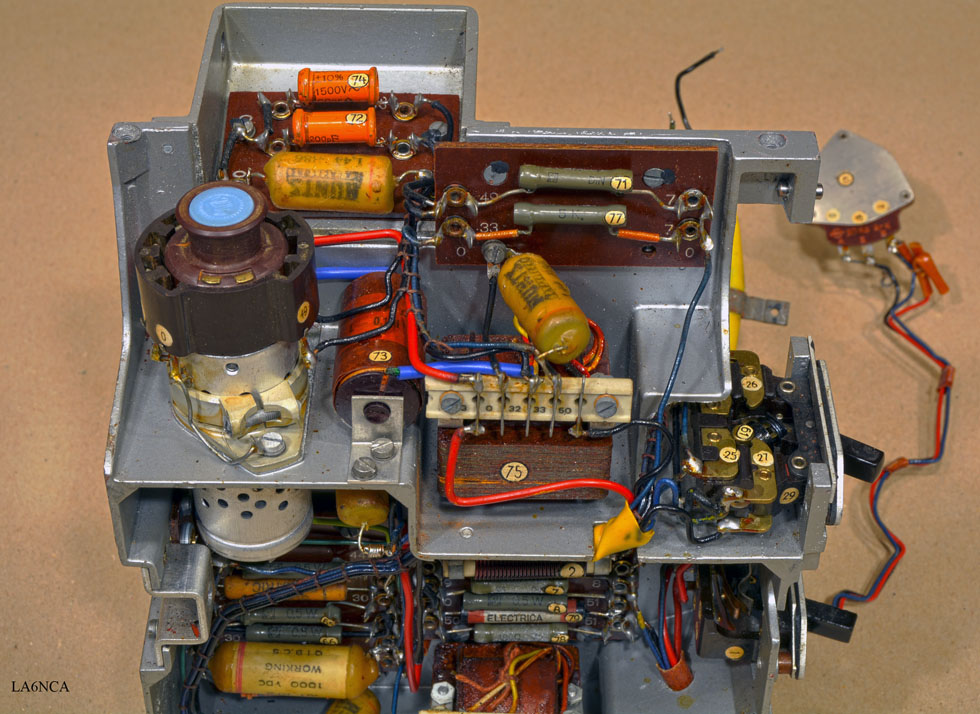 Each component is marked with a unique number.
This number can be found in the electrical diagram and the component list.
The small numbers, the node number, can be found in the electrical diagram..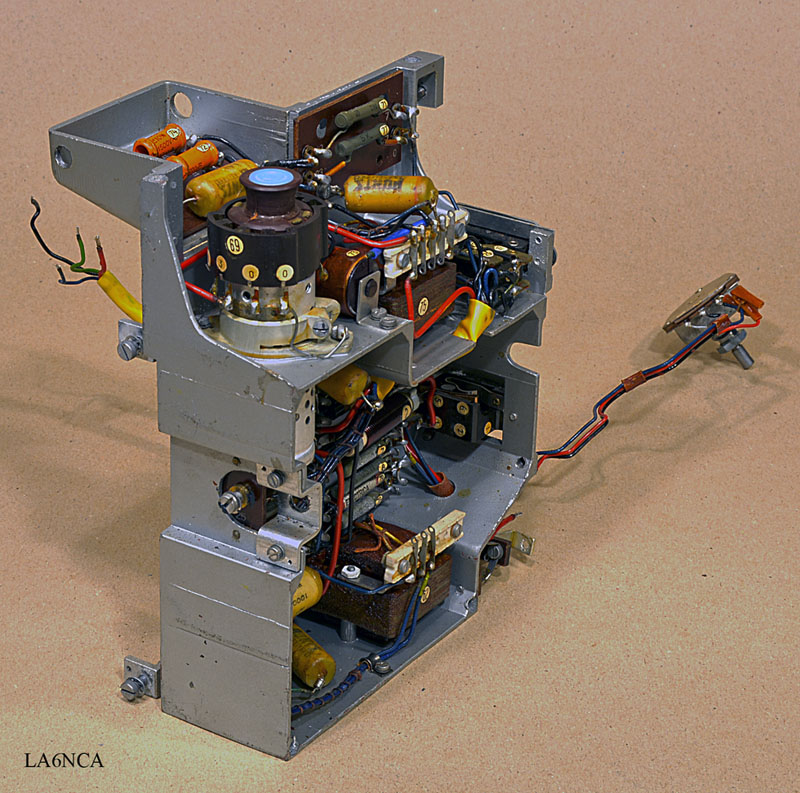 The amplifier seen from the rear.
Great casting technique on this too.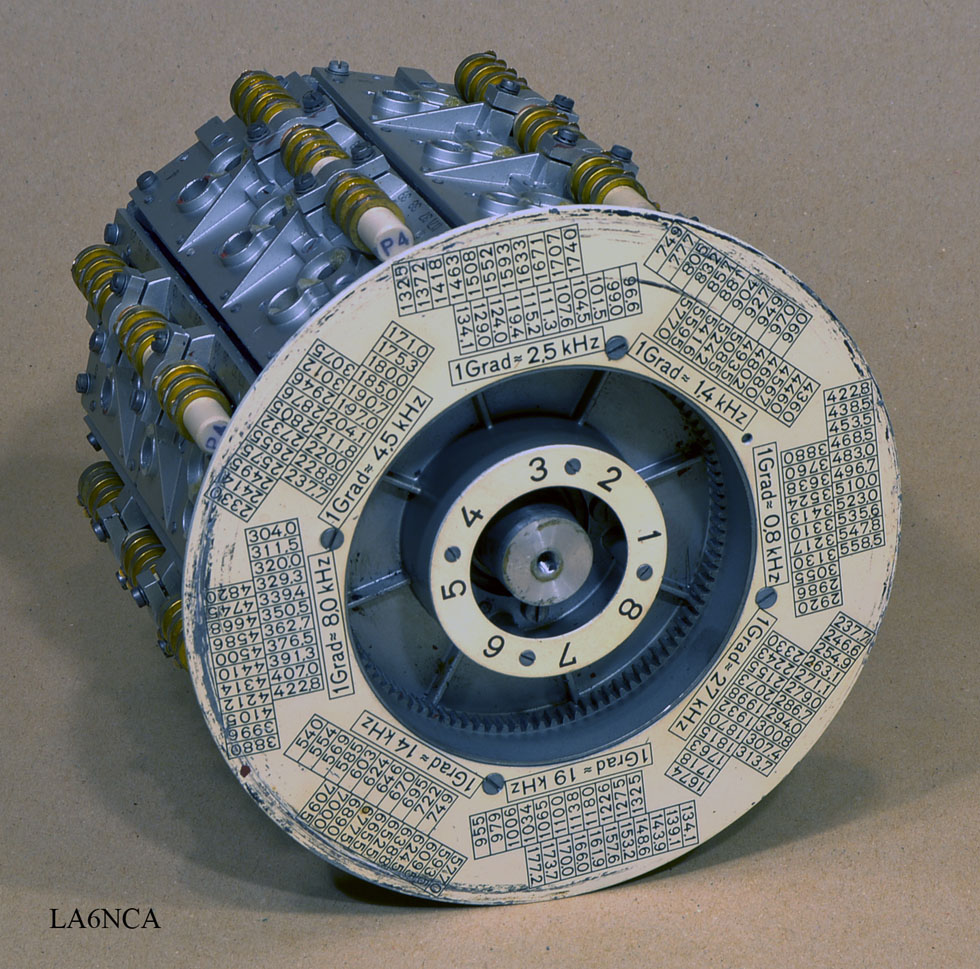 Coil turret was also in great condition.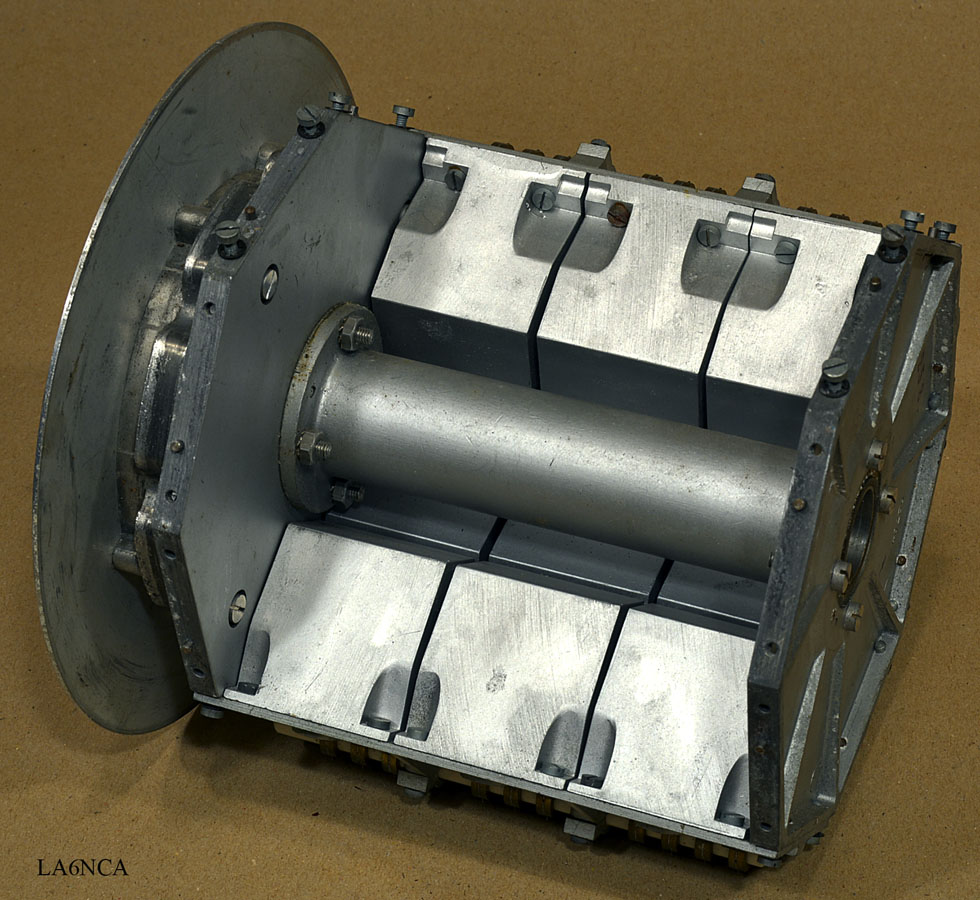 Here are some of coil boxes removed.
Watch the wonderful cast pieces.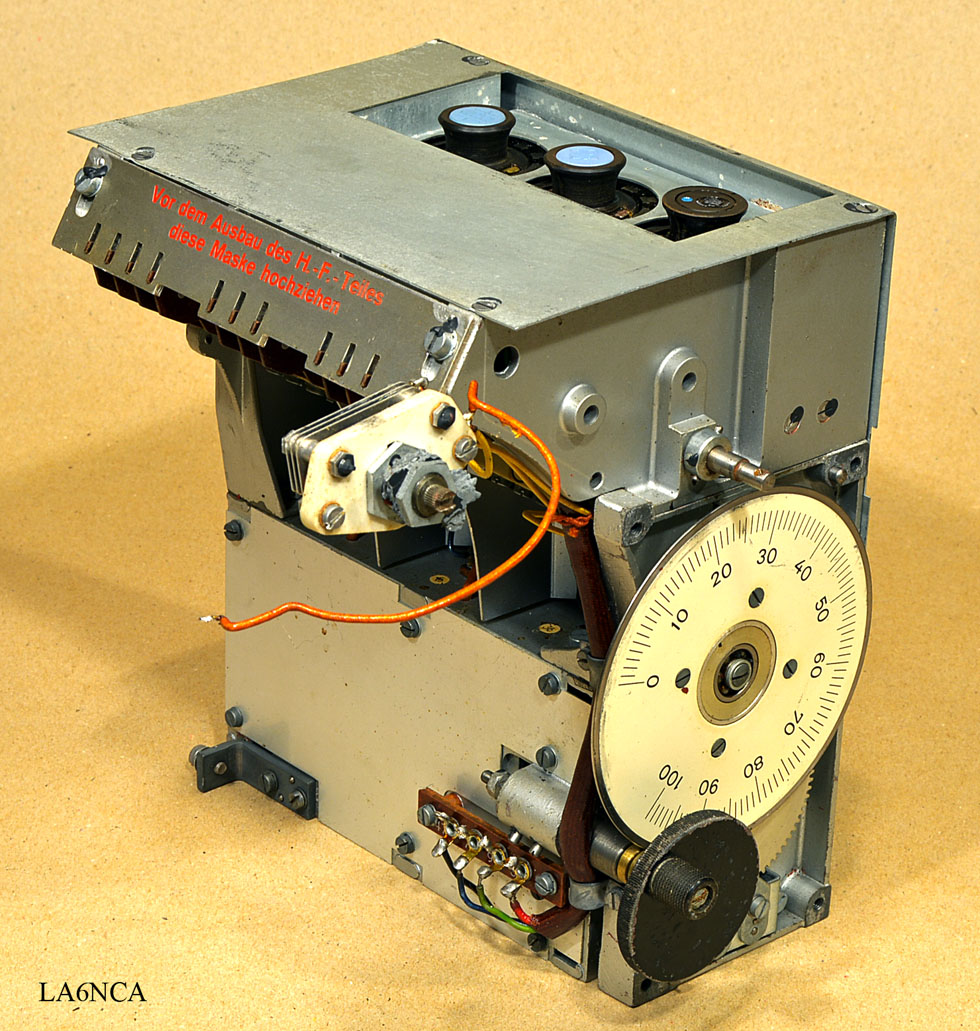 This is the RF section with three tubes.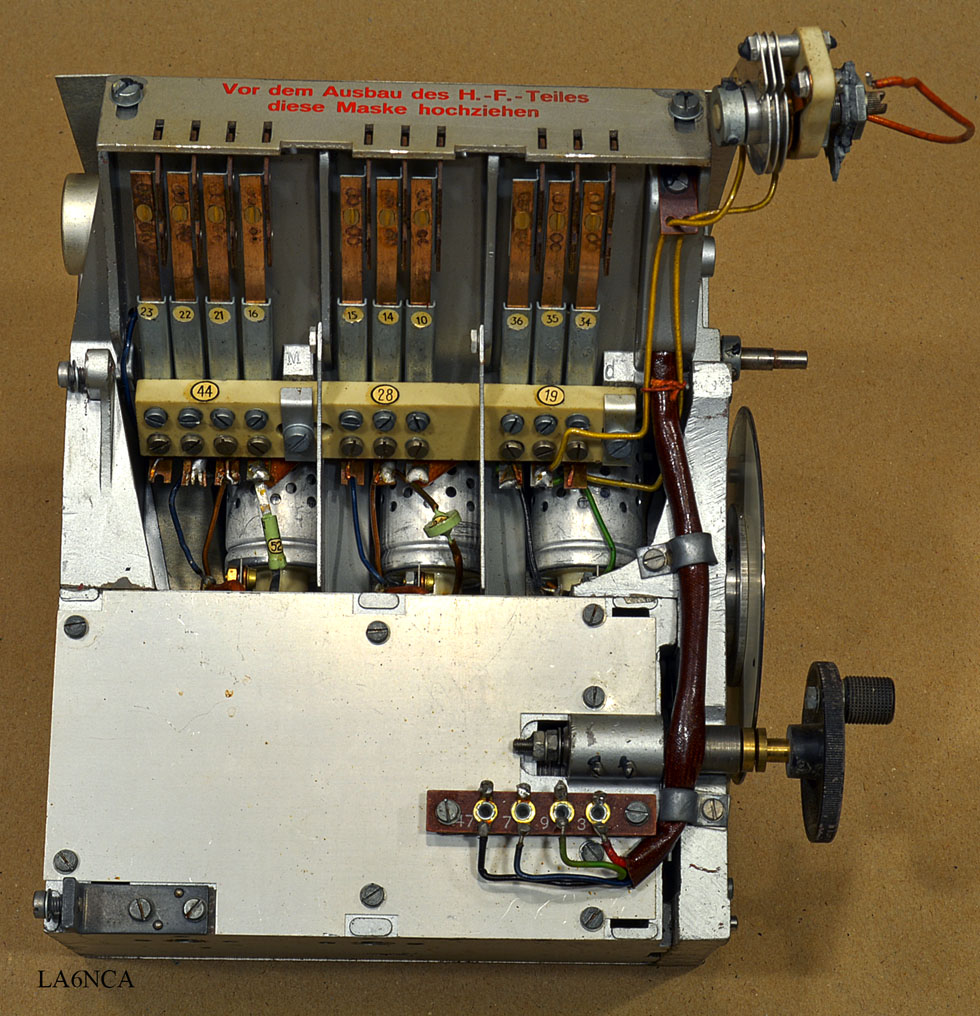 Here we see the tuning mechanism and the top contacts that is against the spool turret.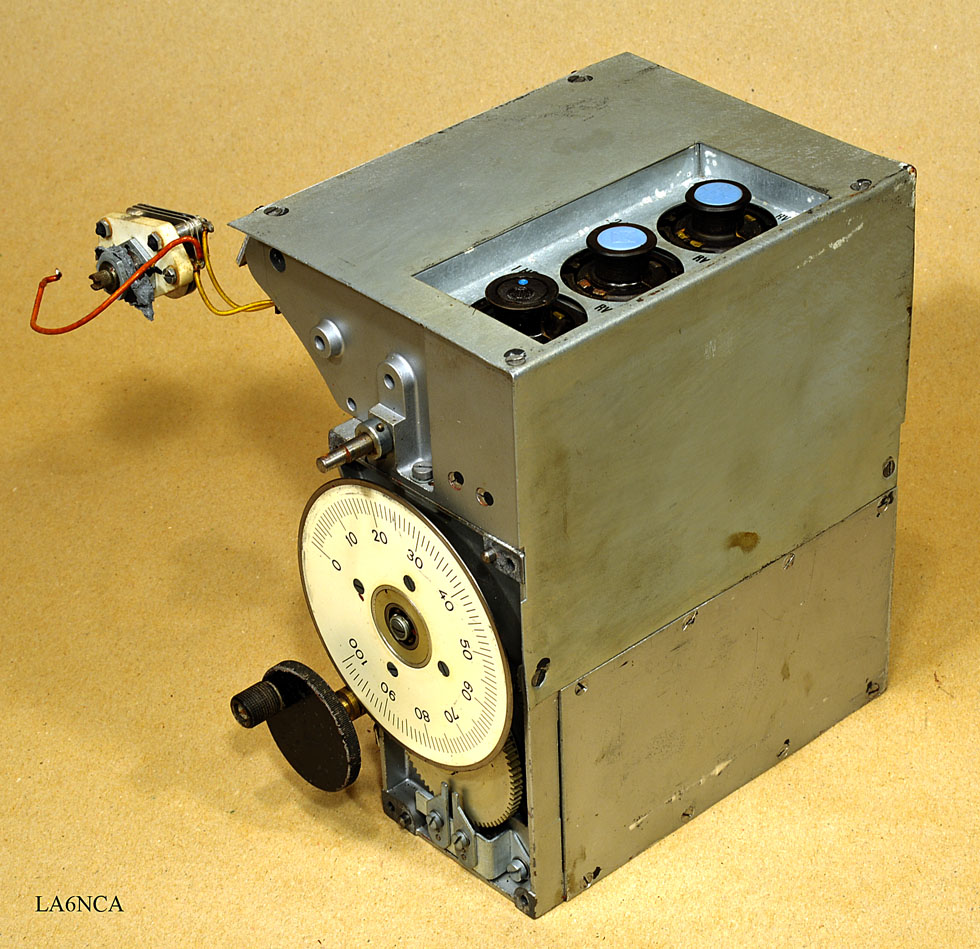 RF section as seen from the other side.
---
I put together the radio with new front plate.

I posted pictures of the radio under "NEW RADIO" on my website.
Dejan from Serbia looked at my side and sent me a new front plate.
Here's the front plate I got in the mail.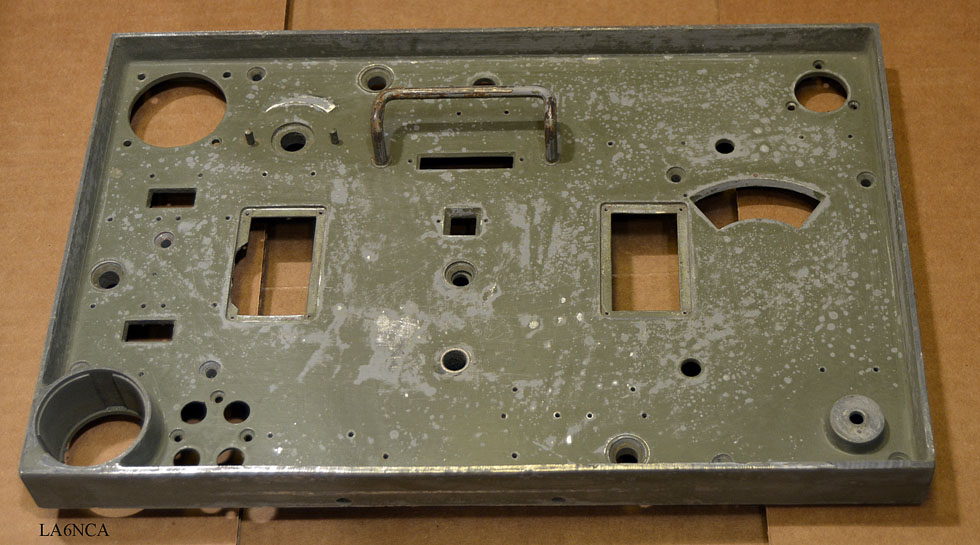 It is not quite nice, but it is unbroken.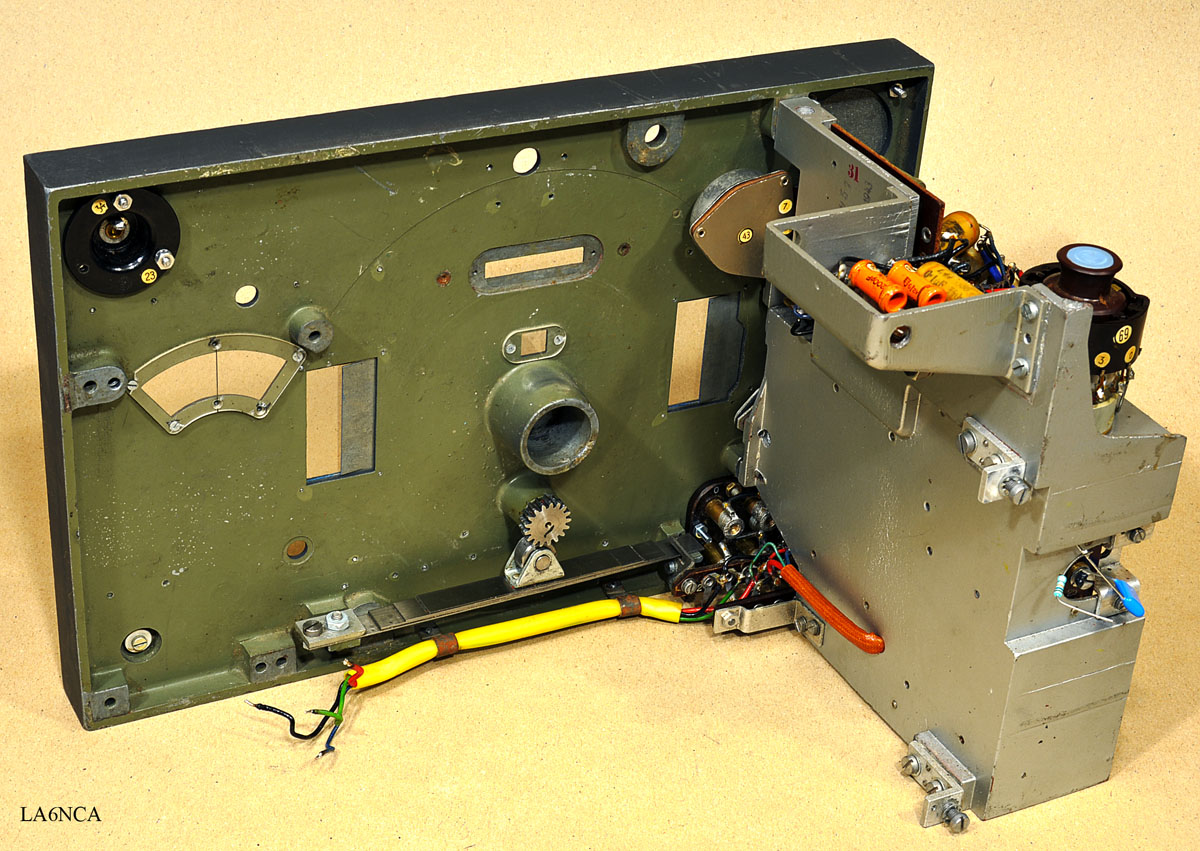 I have now begun to assemble parts on the new front plate.
It is amazing to see how everything fits. Everything has an accuracy of 1/10 mm.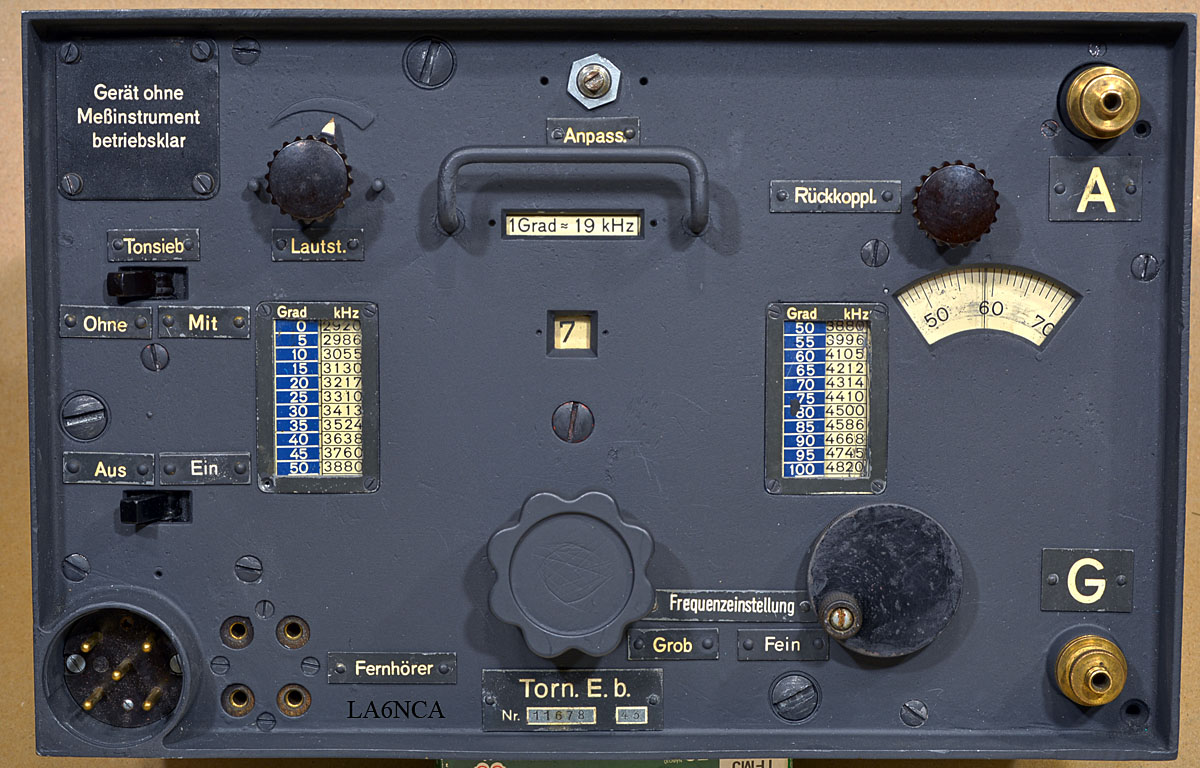 I have installed all signs and electronics to the front plate.
The result was very nice.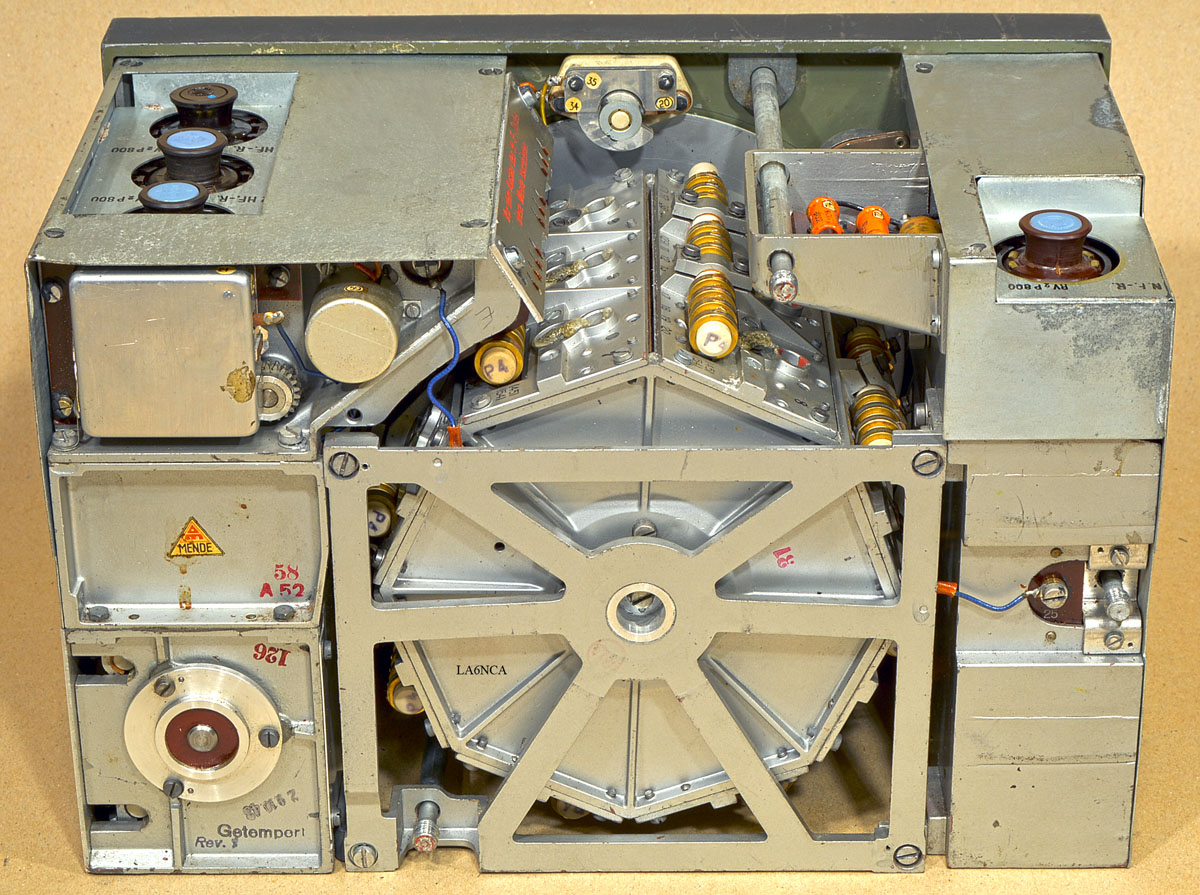 Here are the components in place.
The result was fantastic fine.
This is one of the best Torn.E.b I have.
There was a lot of work but it was fun when the results were so nice.
---