LA6NCA WW2 RADIO PAGE
Tonschreiber.b
Serial 624, 1944
---
One of the first tape recorders that are produced.
All later professional machines are copies of this.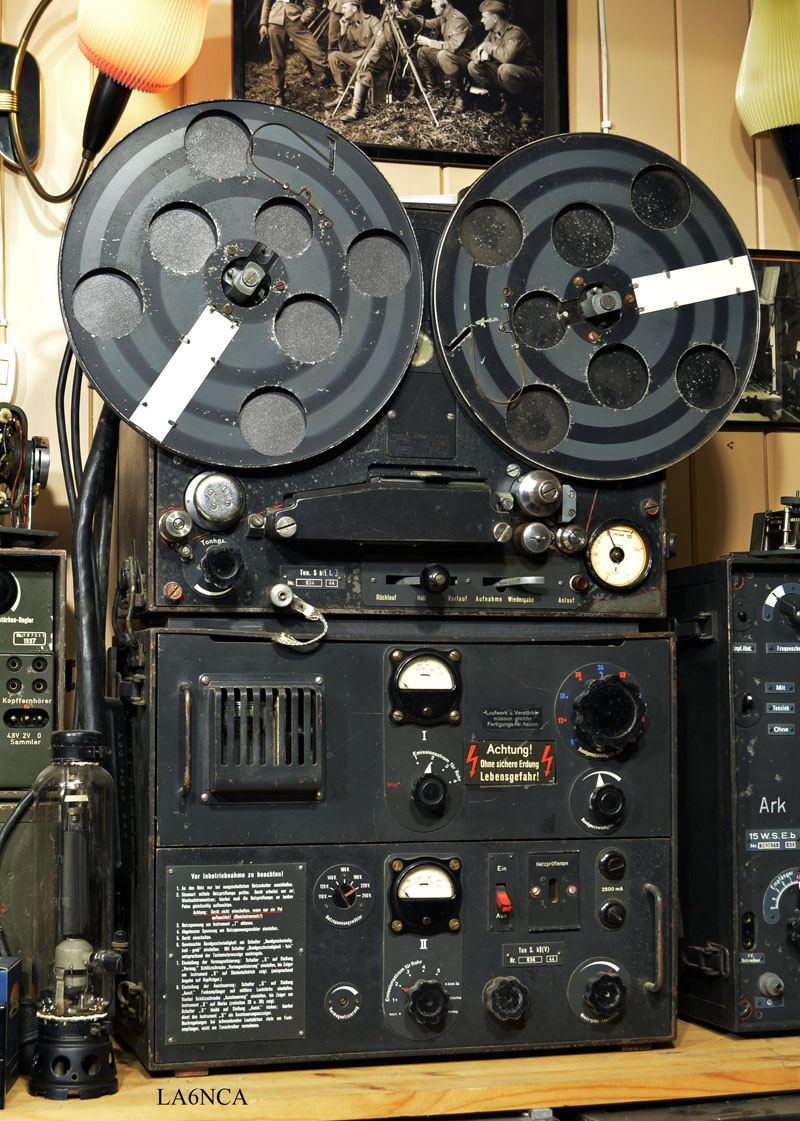 This is a special machine that can record high speed CW and play it slowly with the same pitch.
This is done with rotating heads.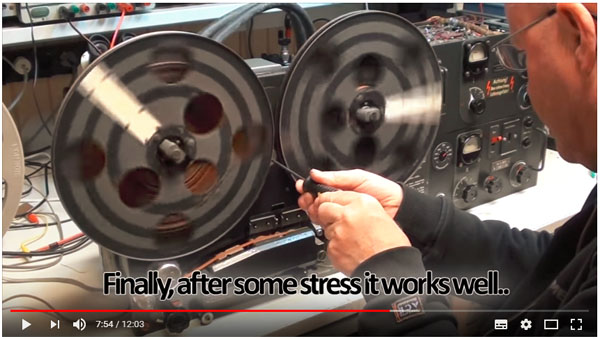 Film, My first test of Tonschreiber.b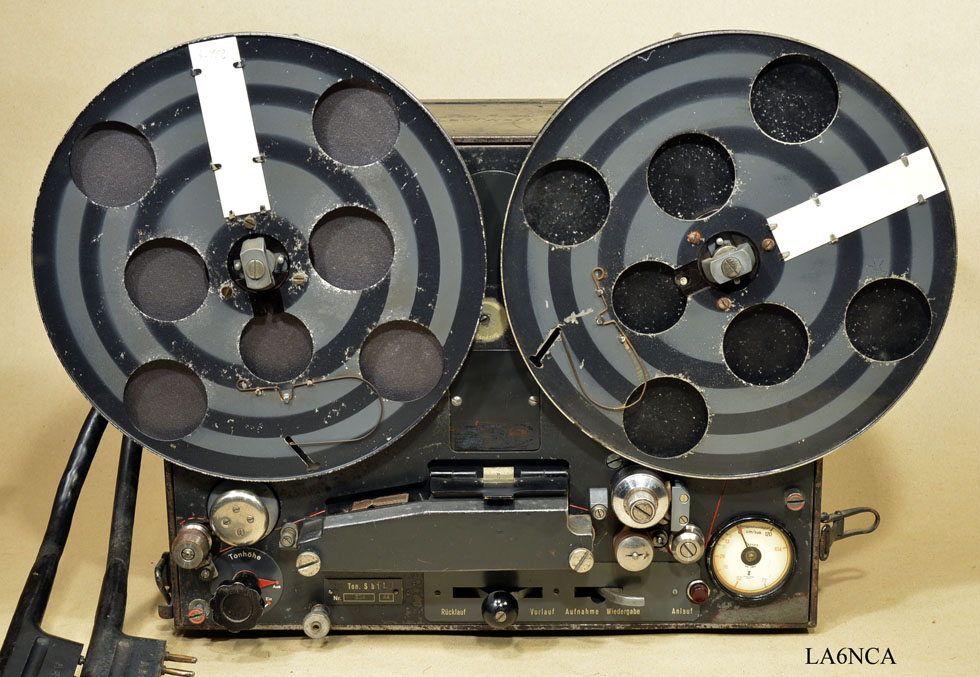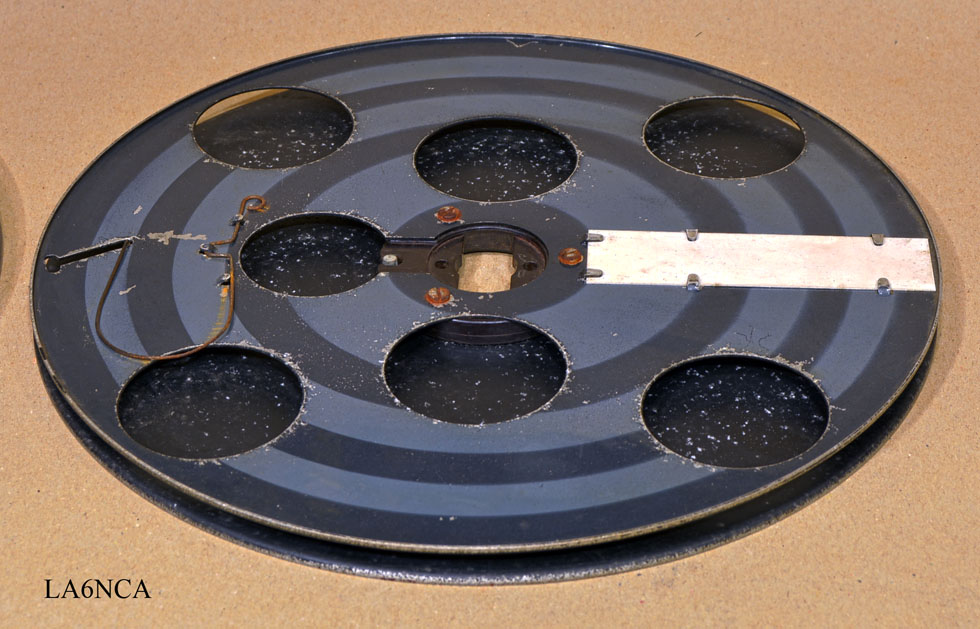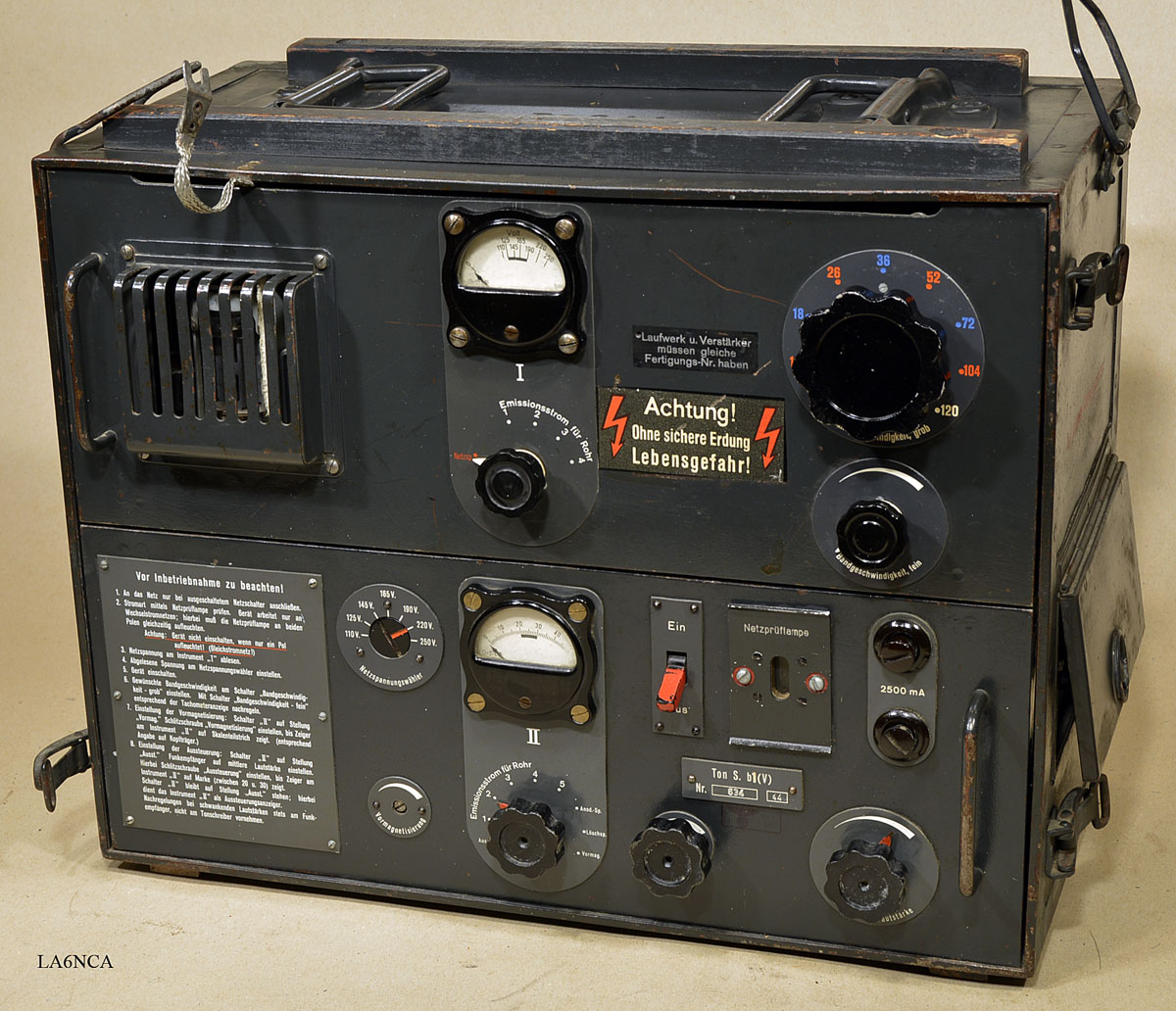 ton5a.jpg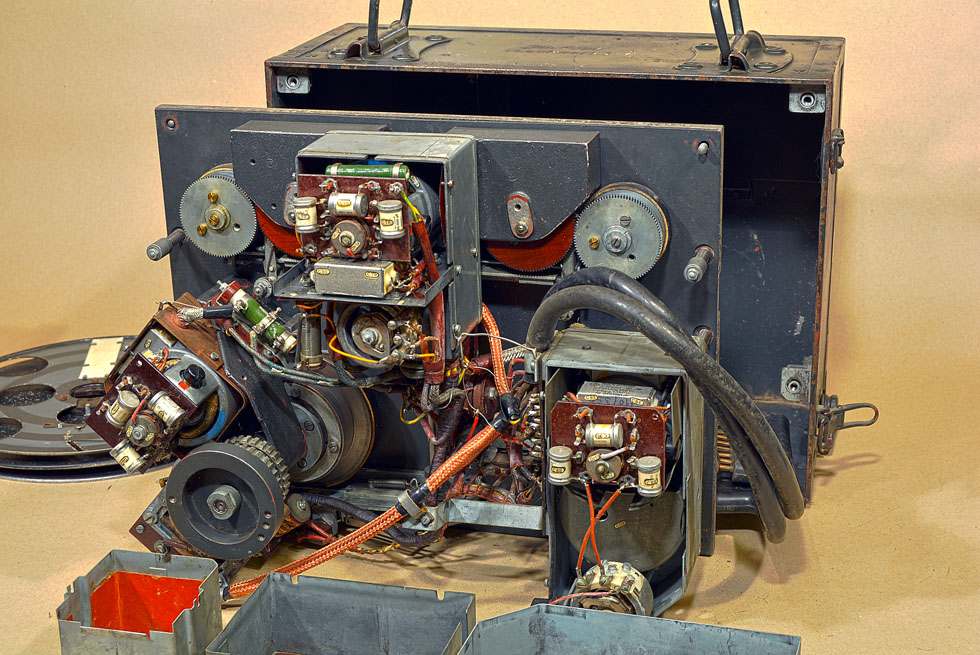 HD 3a.jpg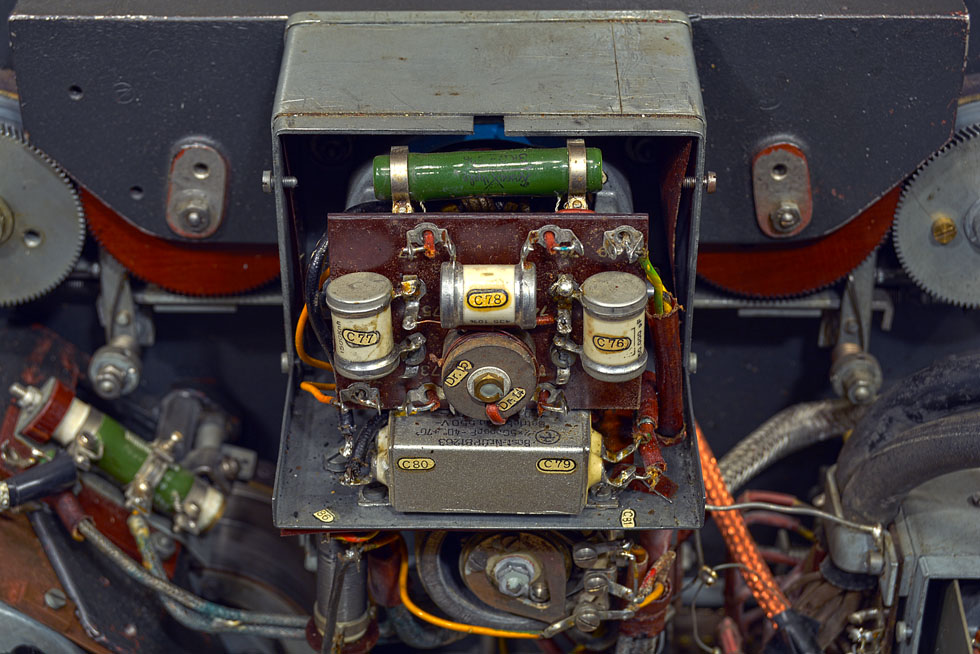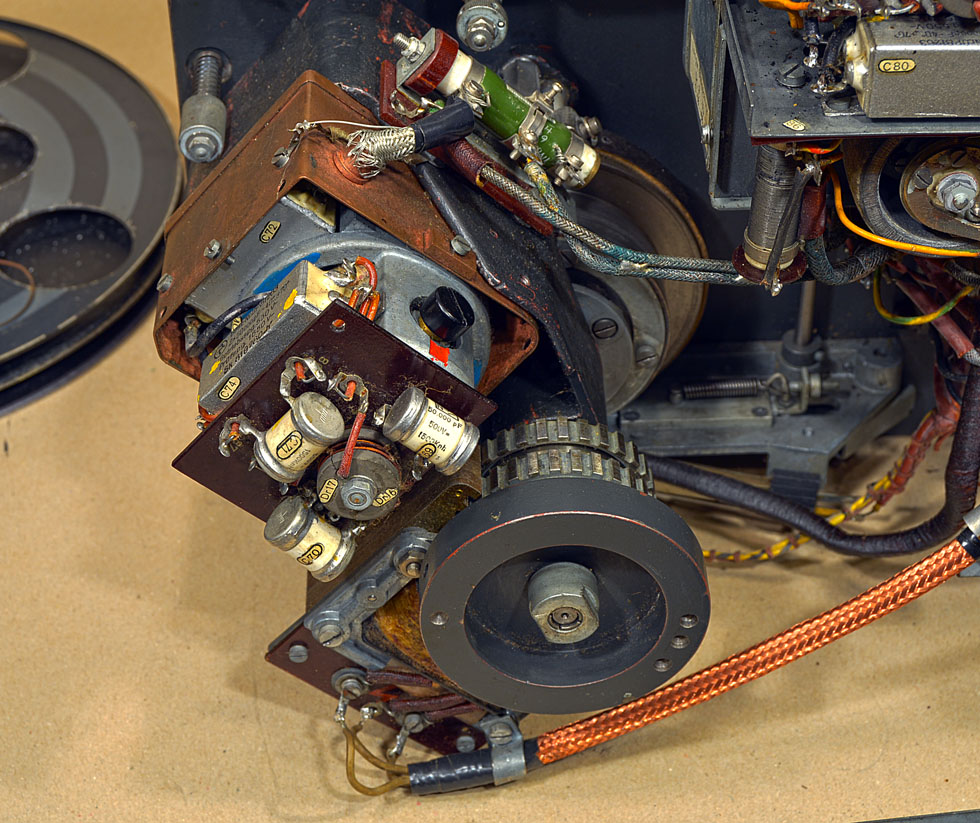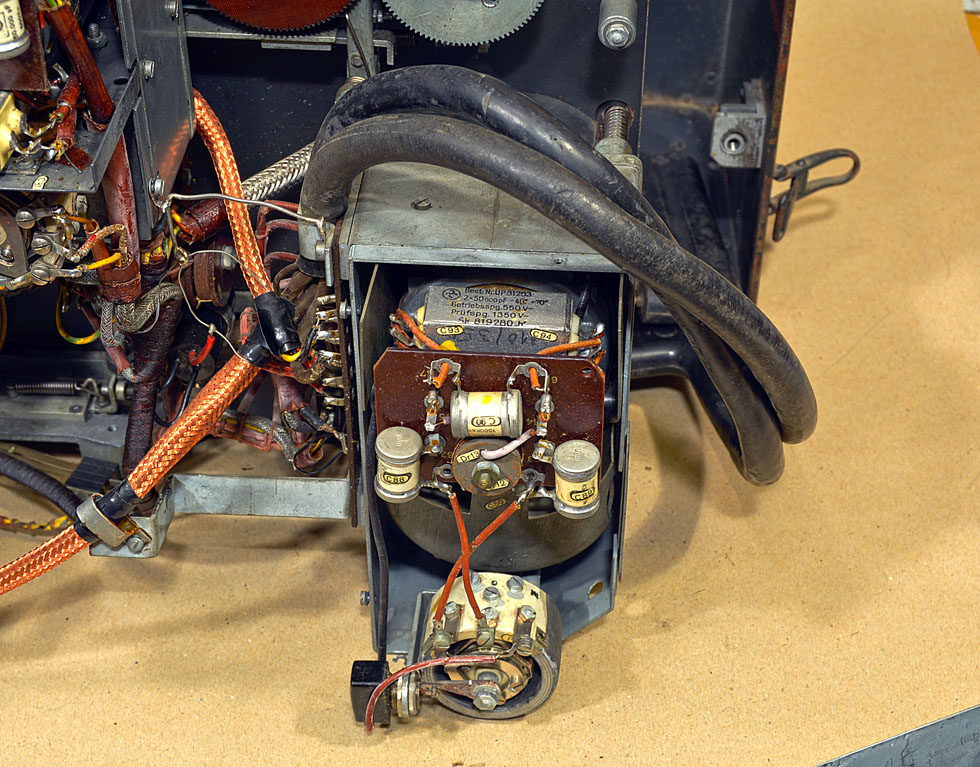 Rotary high speed CW head, engine.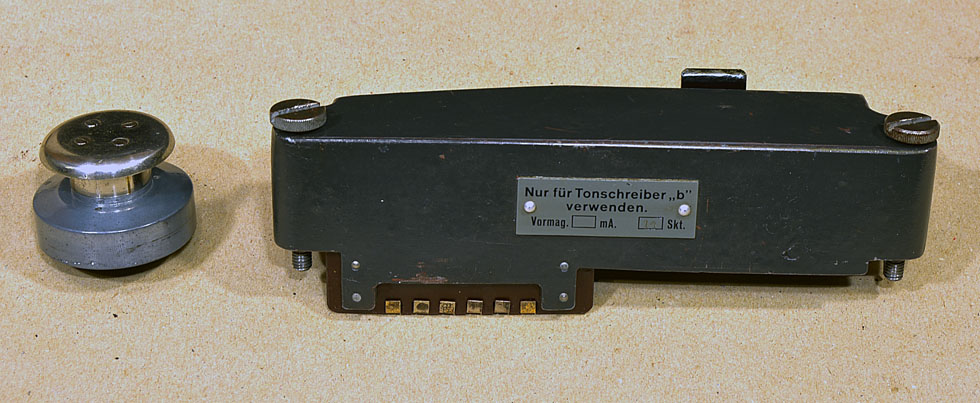 From left: Rotary high speed CW head, erase head, recording head and playback head.




---