LA6NCA - WW2 GERMAN RADIO PAGE

LAMP PAGE



---
---
DEAC EX LAMP - HANDLAMPE TYPE HO127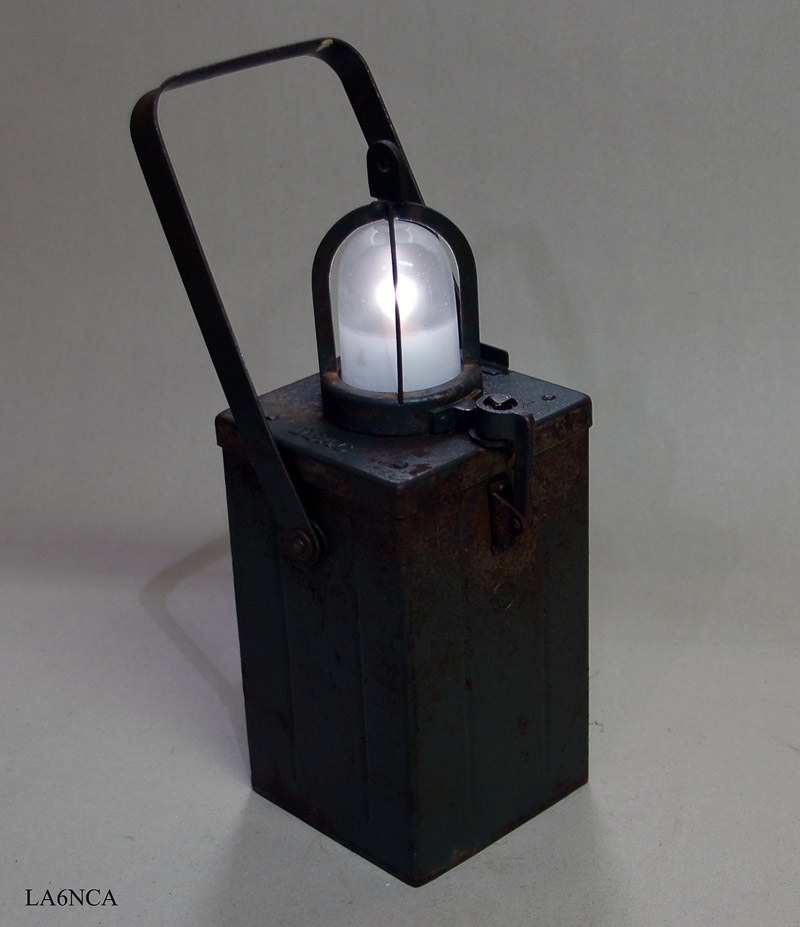 This is a lamp that was used in different ways in the German army and luftwaffe.
It was used for marking the field airports and marking lamp on trains and vehicles.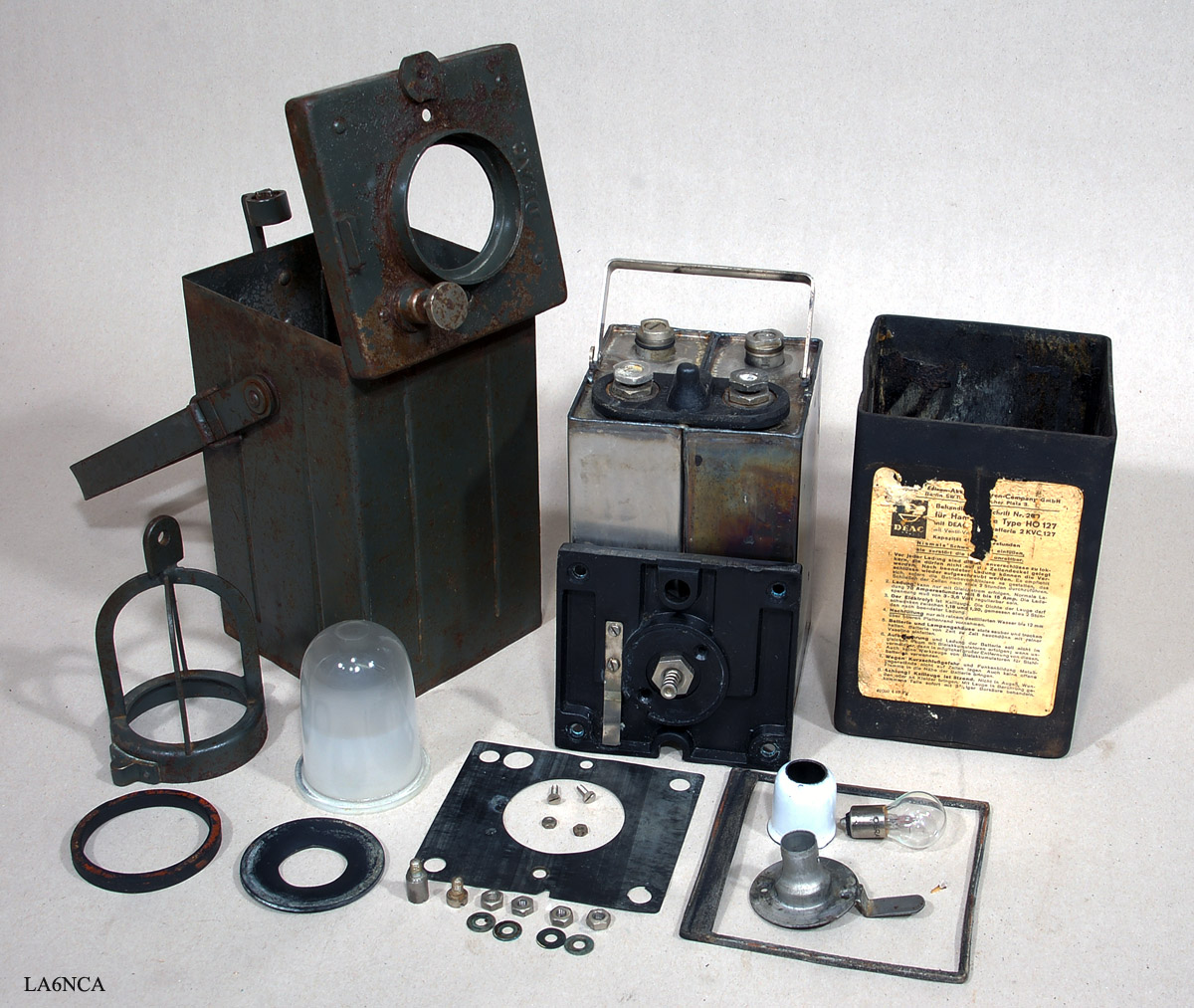 Here are all parts in the lamp.
It is approved as an EX lamp.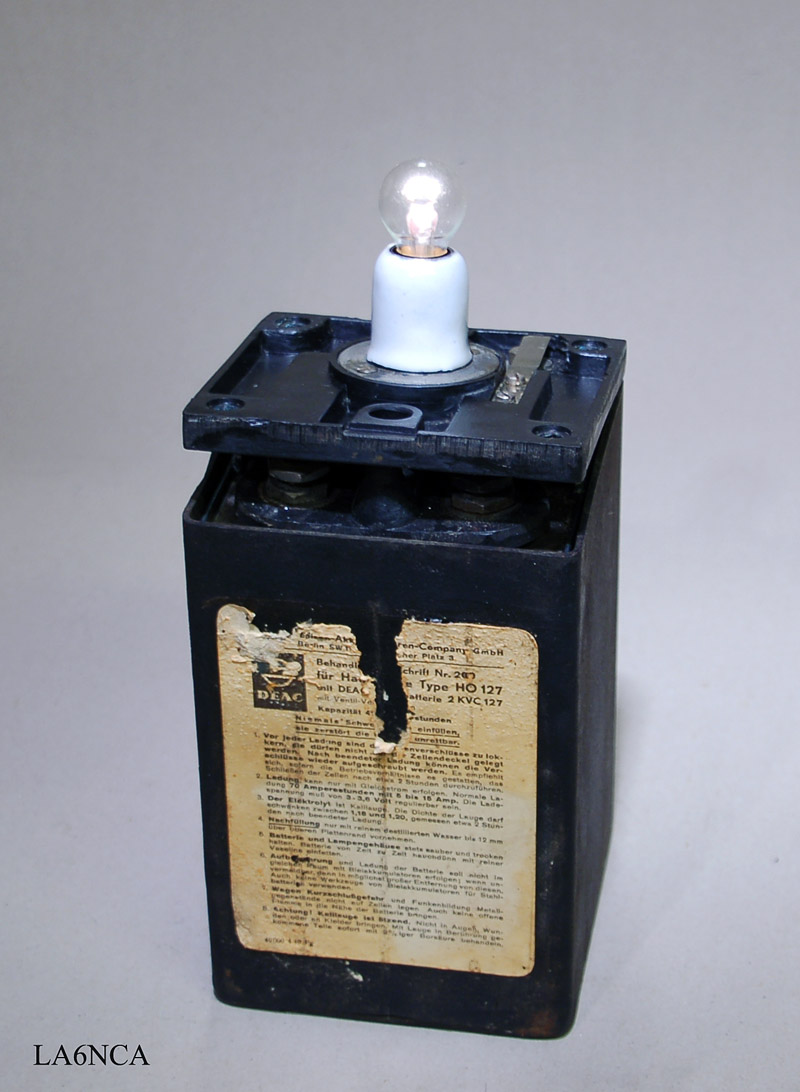 I am here testing the light bulb and battery.
I am impressed, the battery is still working after 70 years.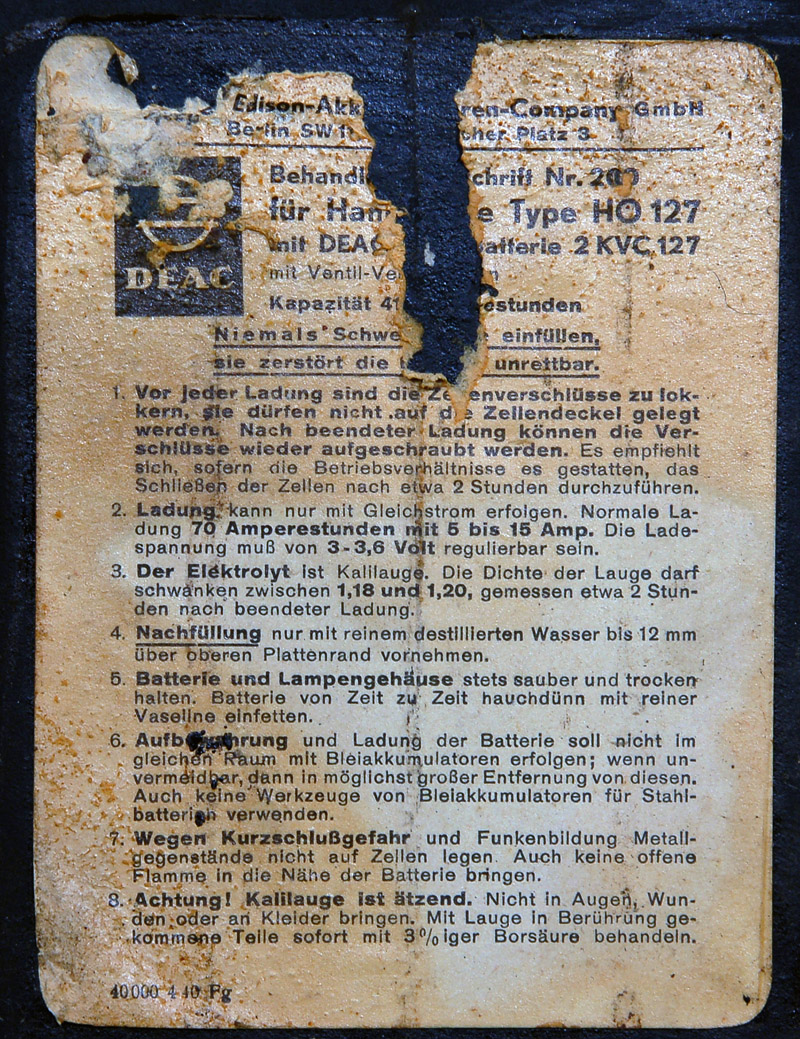 Technical information about the battery.
Capacity is 70 Ampere–hours.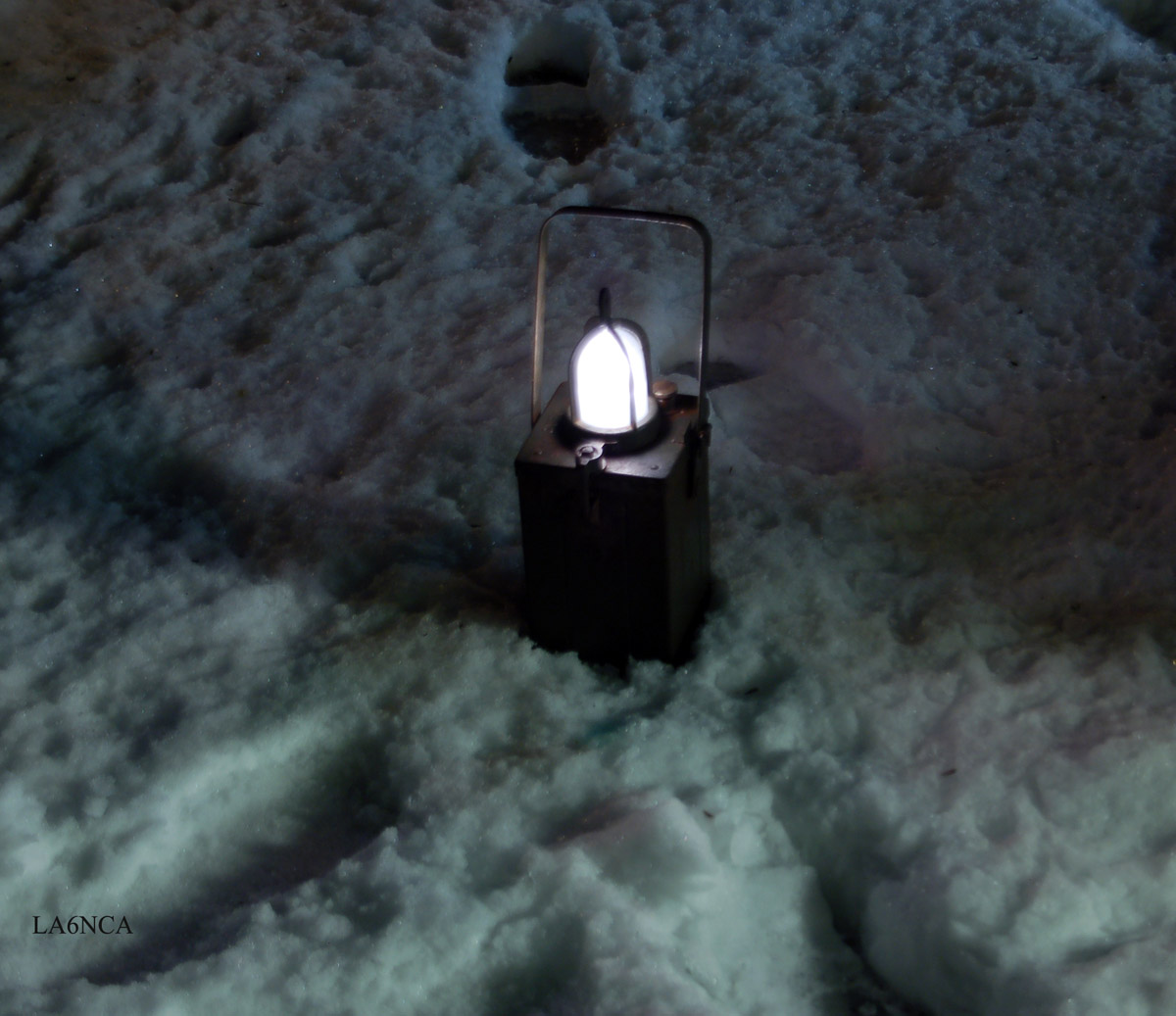 I am using the lamp in a cold winter night.





If you have some information or question about my site, please send me a mail.
I am interesting in all information or comment you may have.

SEND A MAIL