LA6NCA RADIO COLLECTION

Ukw.E.d1




---
---
For full resolution of the images you can click twice on them.

This is a VHF receiver for use in armored vehicles for communications with aircraft.
It uses the frequency range 42.1 to 47.8 MHz.
The transmitter is 20W.S.d.

This is one of the finest designed German WW2 radios I've worked with.
The mechanical design is fantastic. So is also the electrical performance.
On this page I use the word "amazing" and "fantastic" many times.
It is entirely legitimate for this receiver is amazing.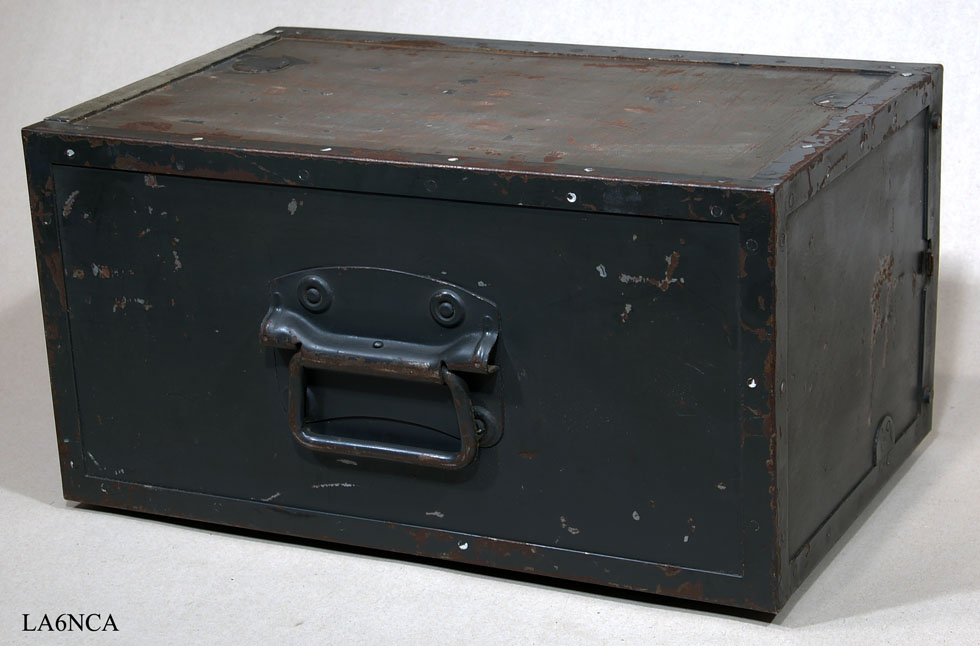 U22a
On the back of the radio is a practical carrying handle.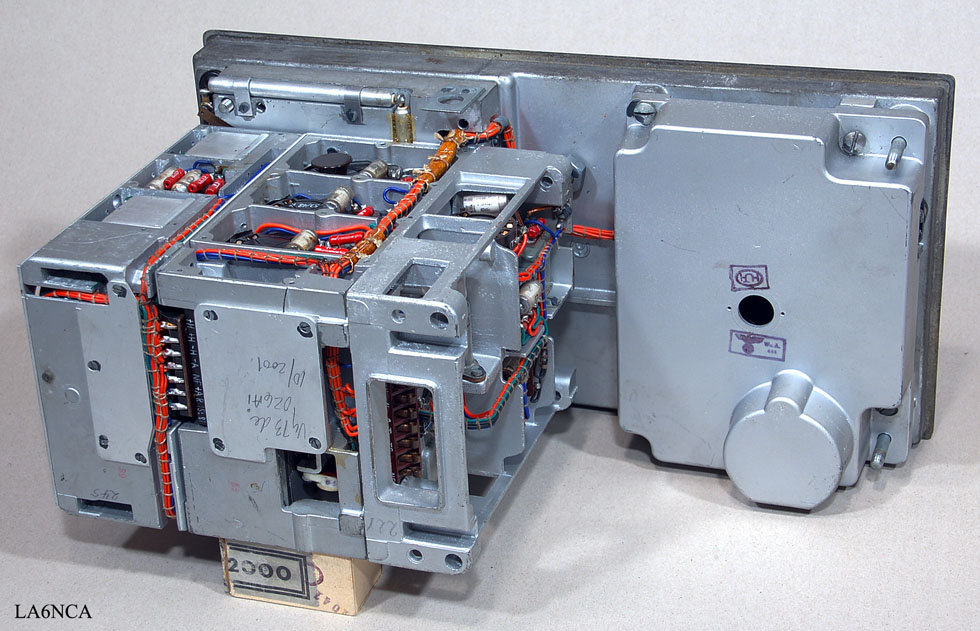 U2a
Here you can see the amazing construction of the receiver.
The receiver consists of three main parts.
From left: MF amplifier, RF part and Audio Amplifier.
To the right we have a cover that Shielded connectors and instrument.
I have here removed MF section and audio amplifier.
Also removed Shielded covers on RF section.
RF section consists of three parts.
From the front we OSILLATOR, MIXER and RF amplifier.
The three tubes in the RF section
From the left we have OSILLATOR, MIXER and RF amplifier tubes.
See how the cables are tied together. Great work.
Here are the coils in the RF section.
Oscillator has a fantastic ceramic coil.
It is these components that make frequency stability so amazing.
Notice the amazing casting technique used here.
Audio amplifier.
Great casting technique and wiring here too.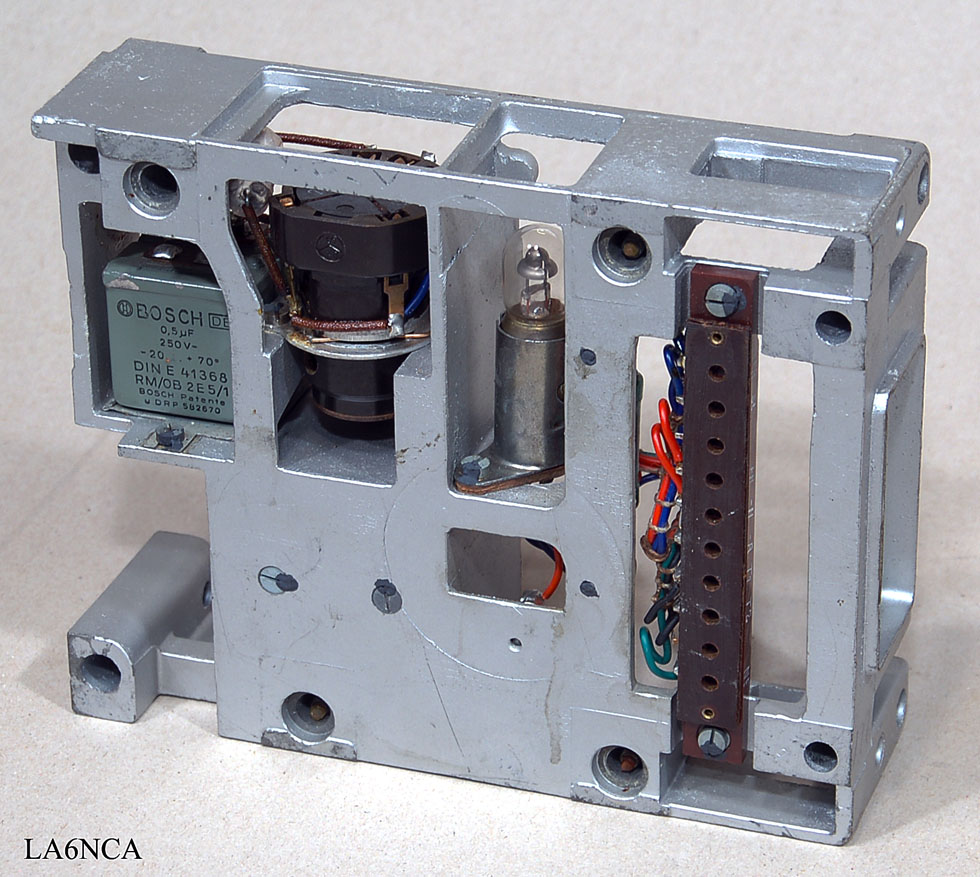 U4a
The back of the audio amplifier.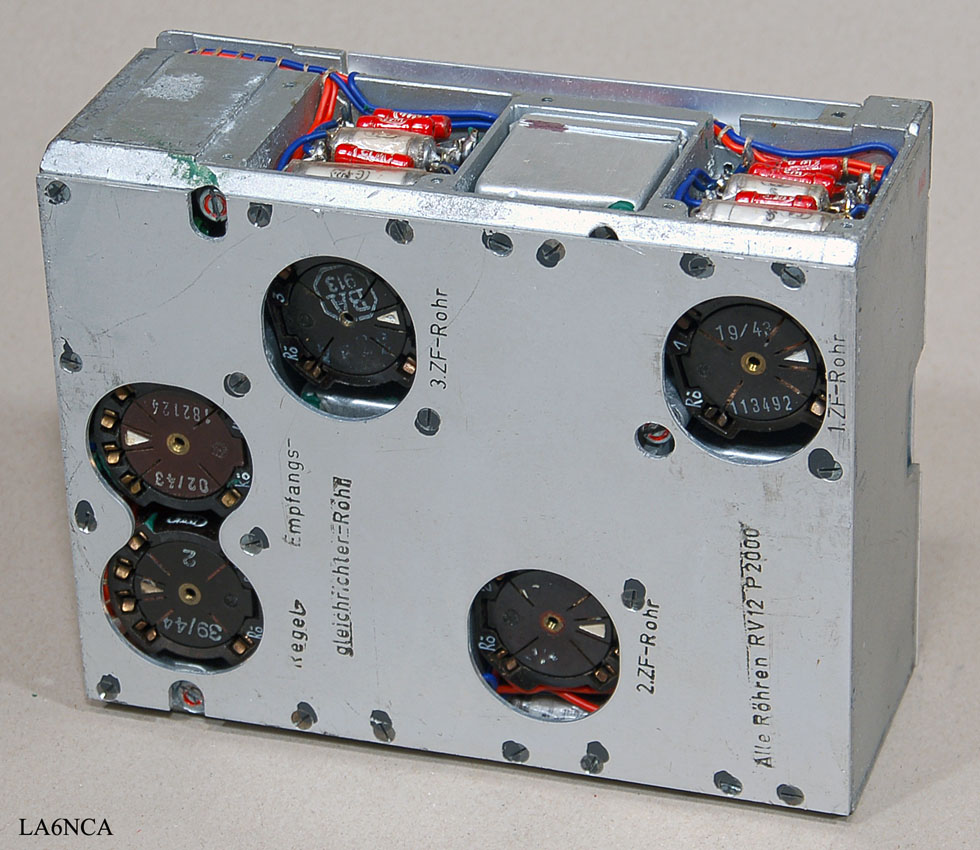 U5a
Here is the amazing MF filter with 5 tubes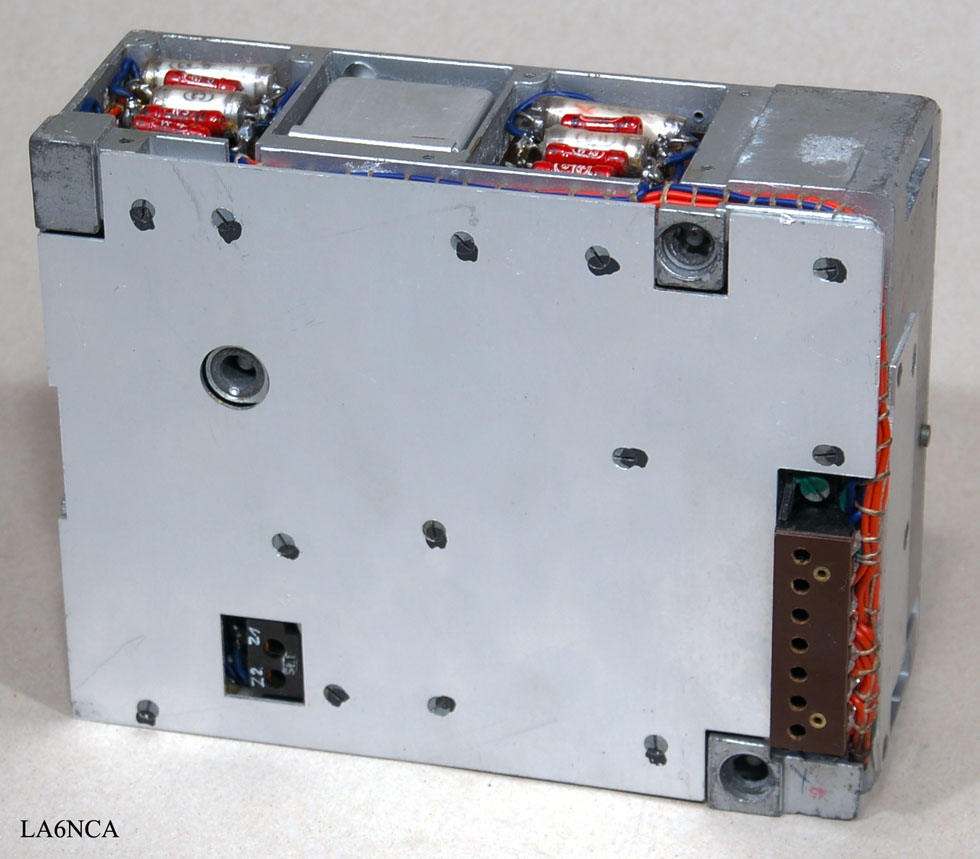 U6a
The back of the MF filter. Here are the contacts that plugs into the RF section.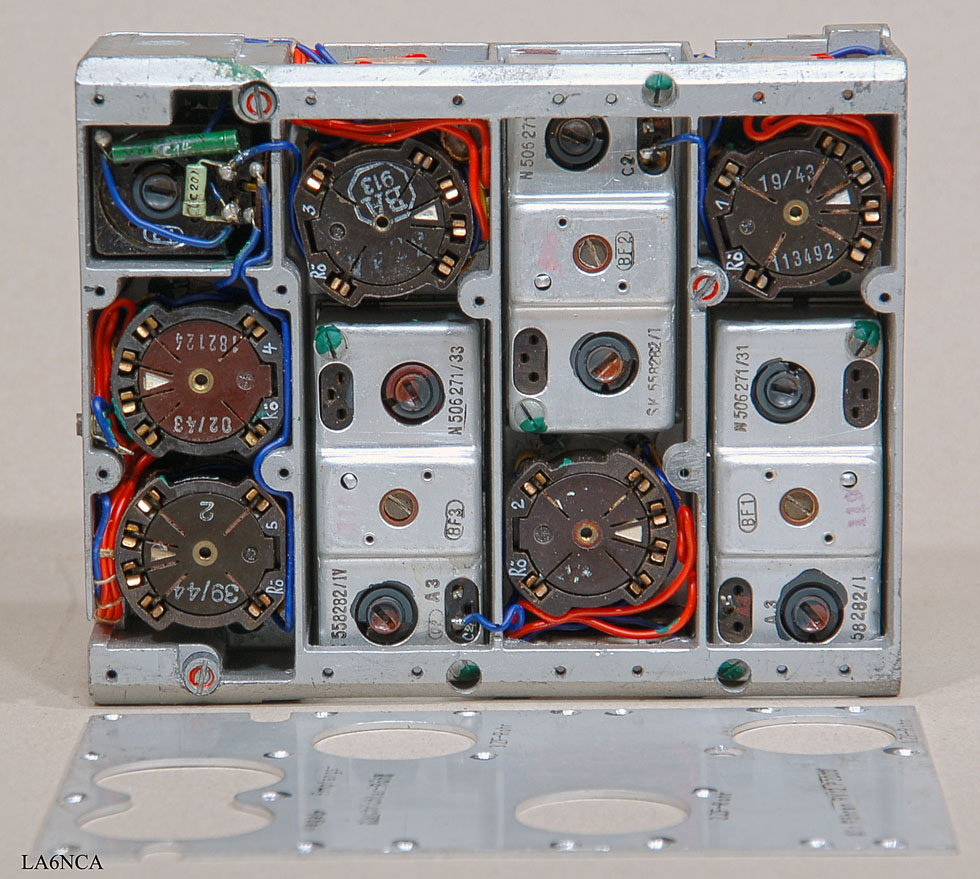 U7a

Here's MF filter.
This is designed just fantastic.
This is some of the best German WW2 radio design.
Click twice on the image and study the details.
View test result below.
The back of the MF filter.
The casting of metal is matched to each component.
Here we have a perfect shielding of the signals.
---
MEASUREMENT RESULTS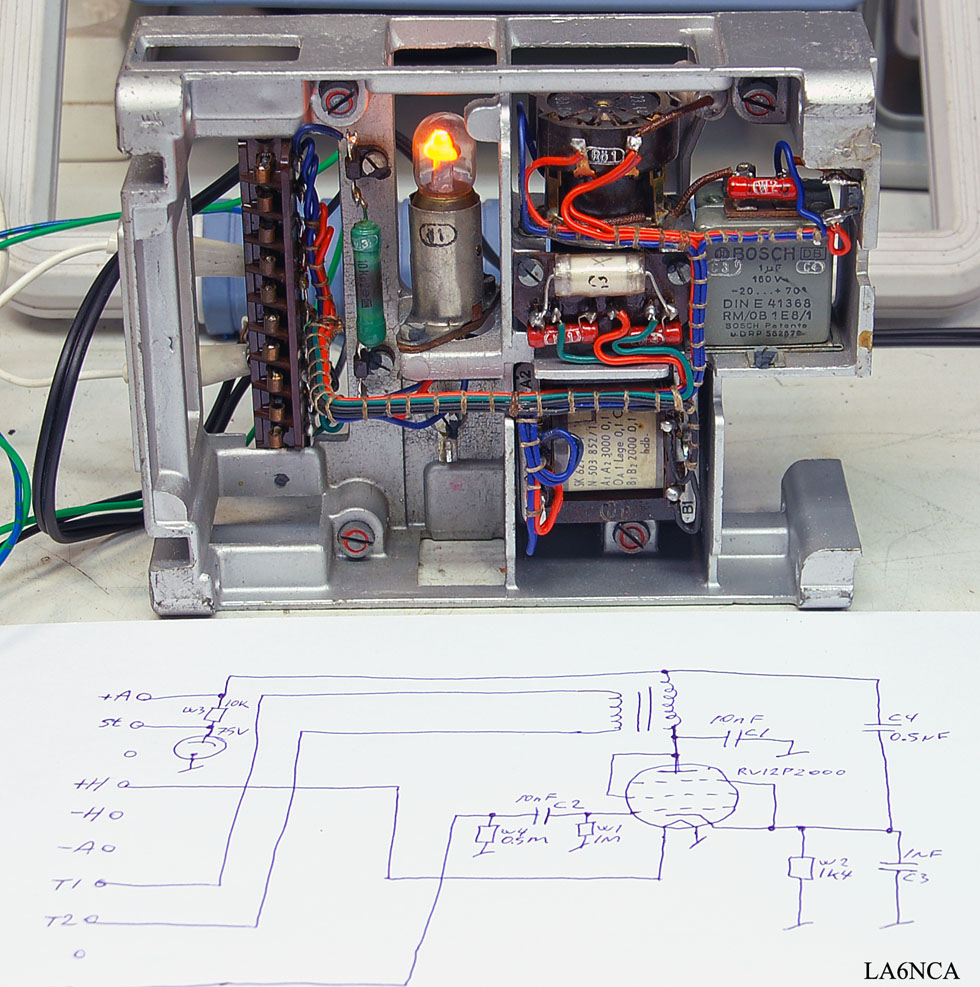 U9a
This is the audio amplifier.
It has a balanced transformer output.
Output impedance is 5 kOhm
Have drawn the schematic. This appears under the picture.



I have here connected to a signal generator with output
signal of 45 MHz, 0.25 uV with 1kHz 60% AM modulation.





The output is connected to a headset and signal / noise meter.
It shows 10 dB S / N ratio.
This is absolutely amazing measurement results.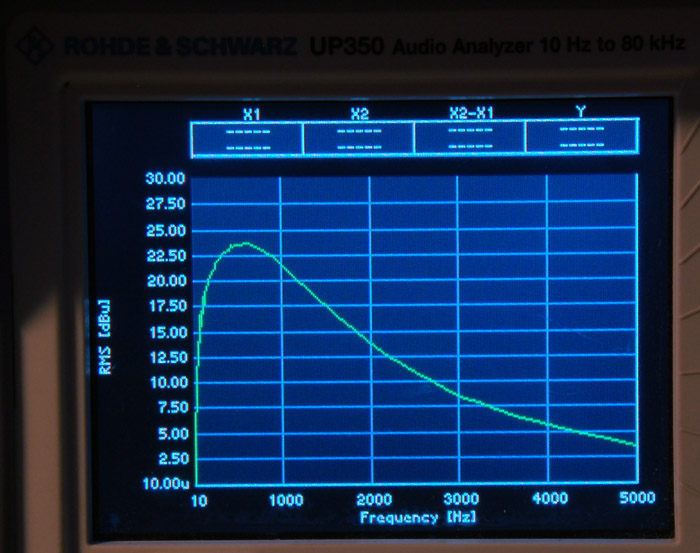 This is the frequency response of the receiver.
Measured with a headphone connected.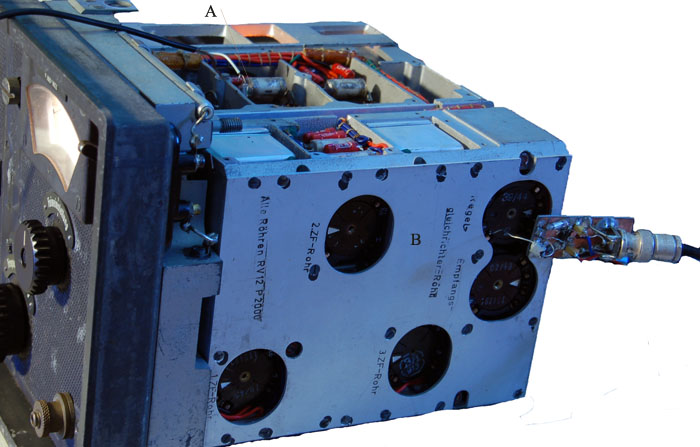 I measure here MF filter.
My own designed probe takes the signal without disrupting it.
See the amazing measurement results below.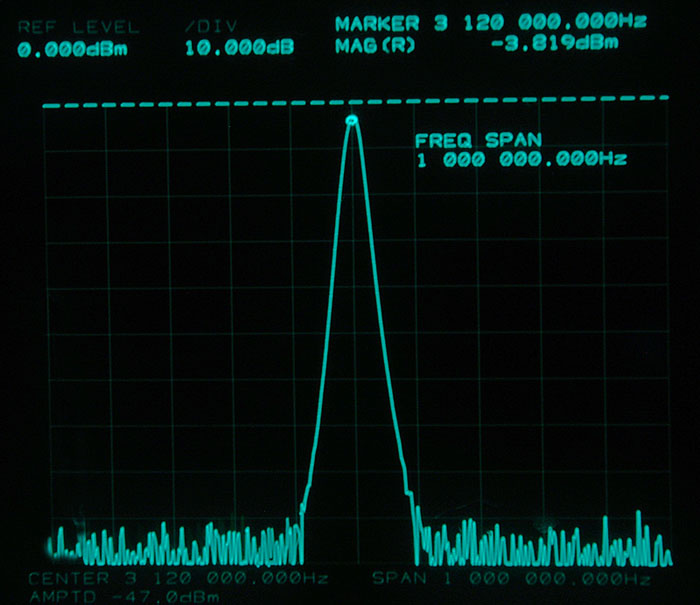 This is MF frequency measurement.
Absolutely amazing amazing.
The curve goes straight into the 100 dB noise floor.
Absolutely amazing.
---
---