LA6NCA RADIO PAGE
Lo1UK35
Kriegsmarine VHF tranceiver
UK-Marine-Tornistergerät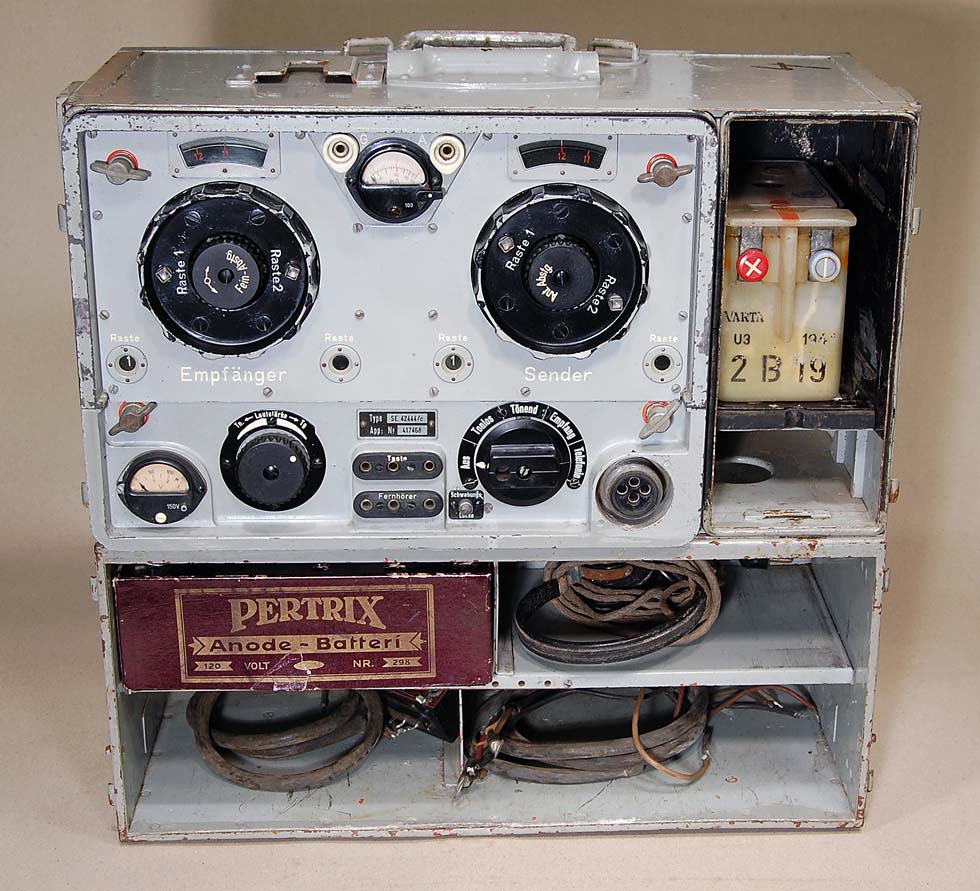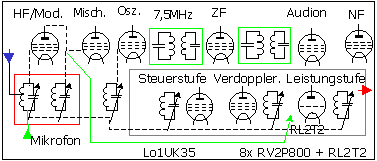 LA8AK's block diagram.

Lo1UK35

Kriegsmarine VHF tranceiver
Frequency range: 41.55-45.75MHz
IF = 7.5 MHz.
Power: 2.0V - 1.7A, 130V - 50 mA, and -3 V gitter voltage.
Measures: H = 468 mm, W = 480 mm, D = 245 mm
Weight: 37 kg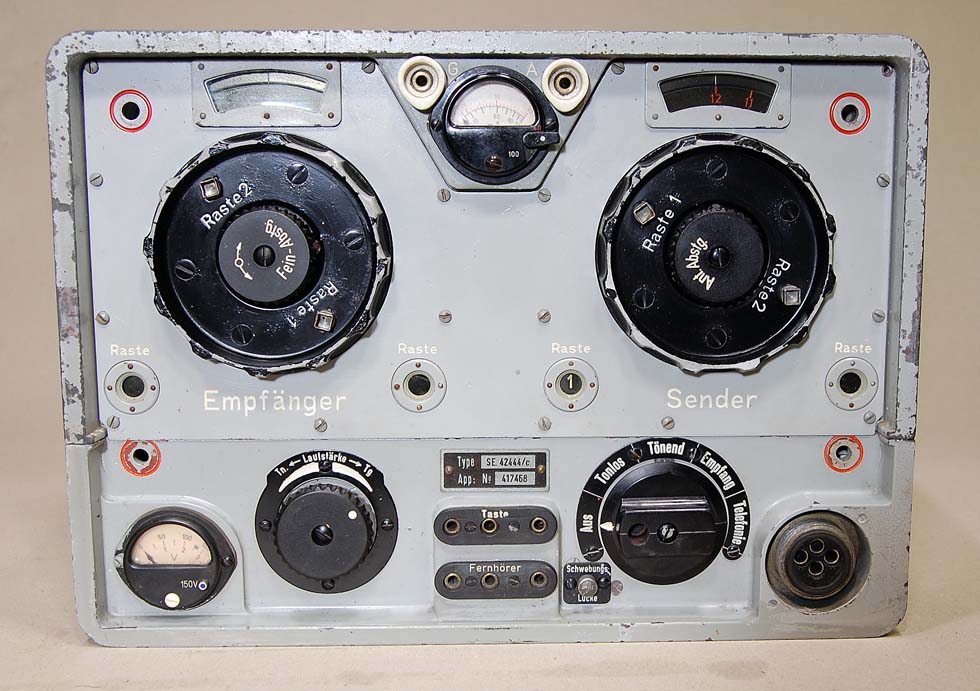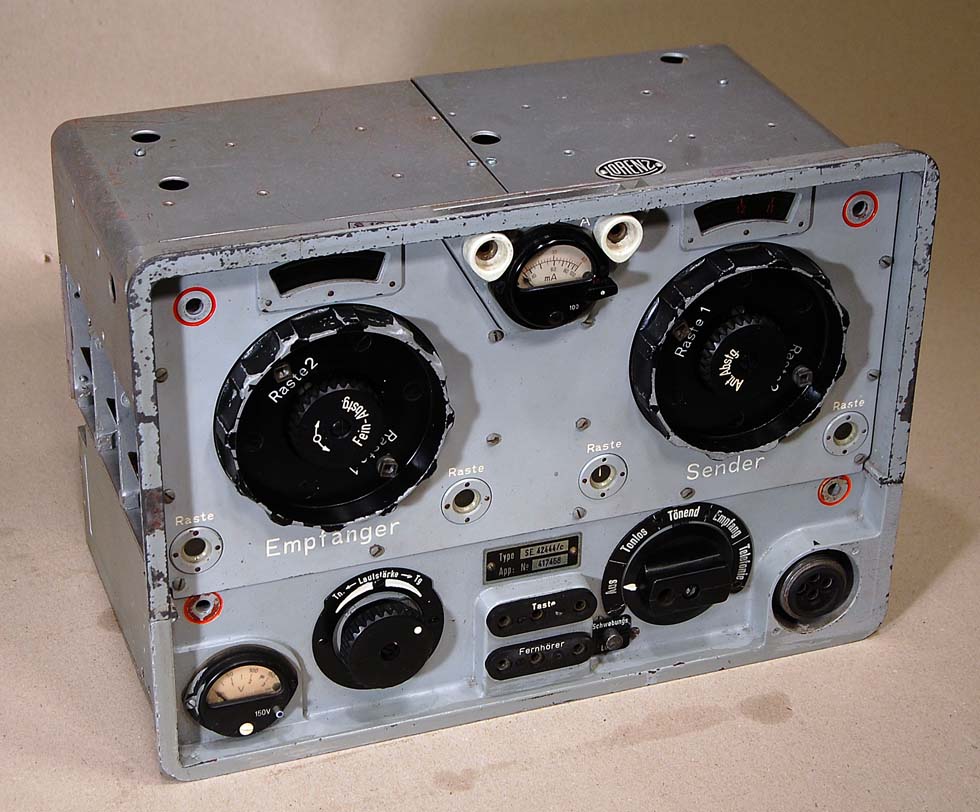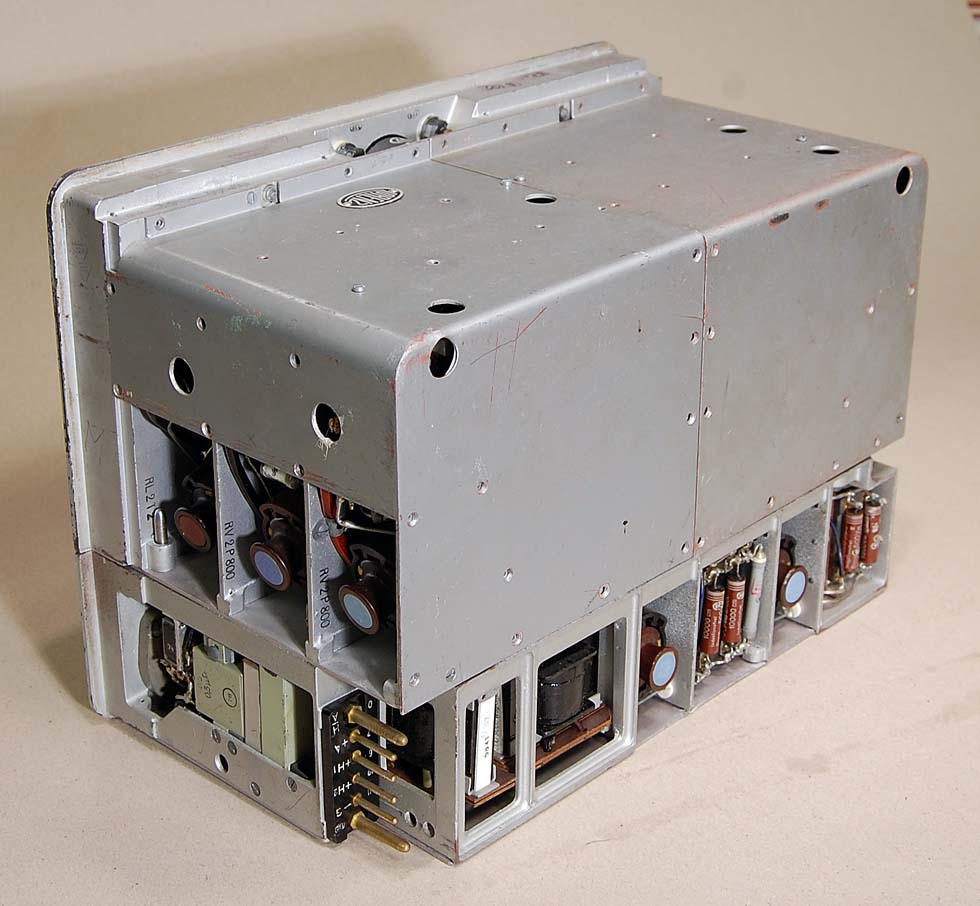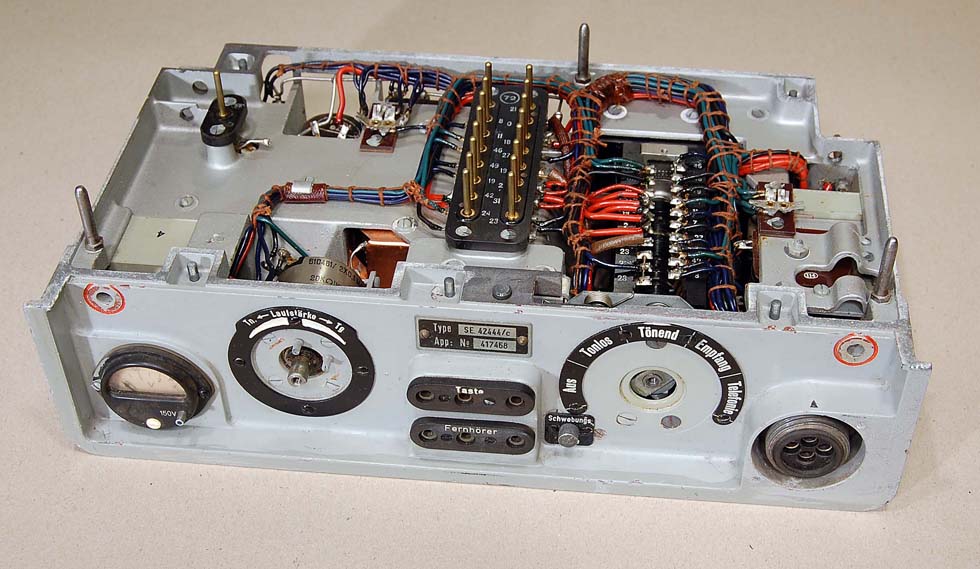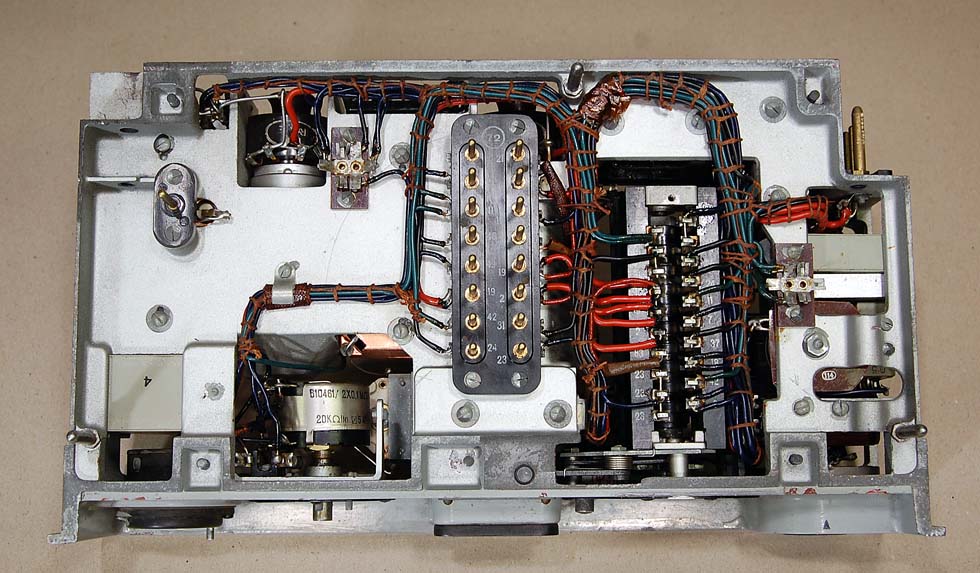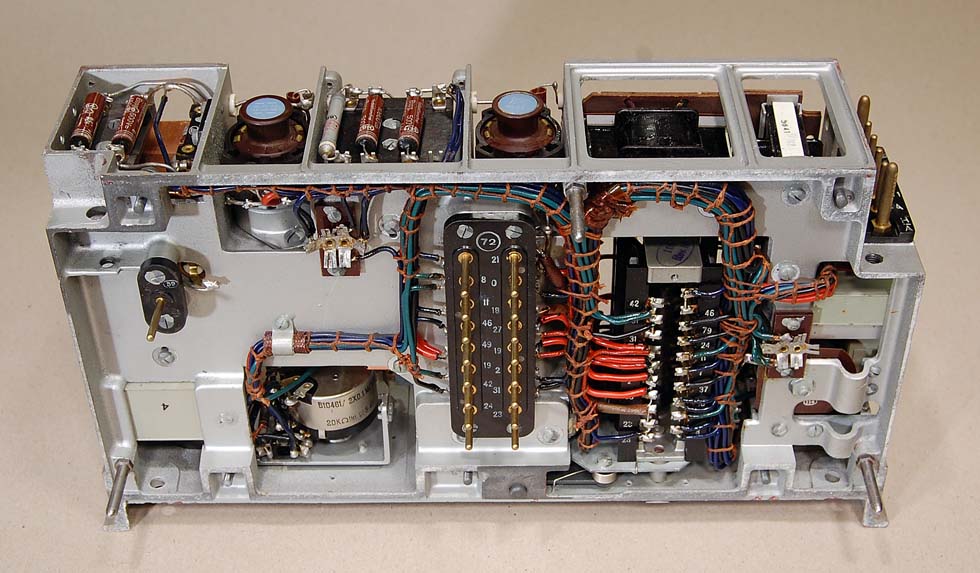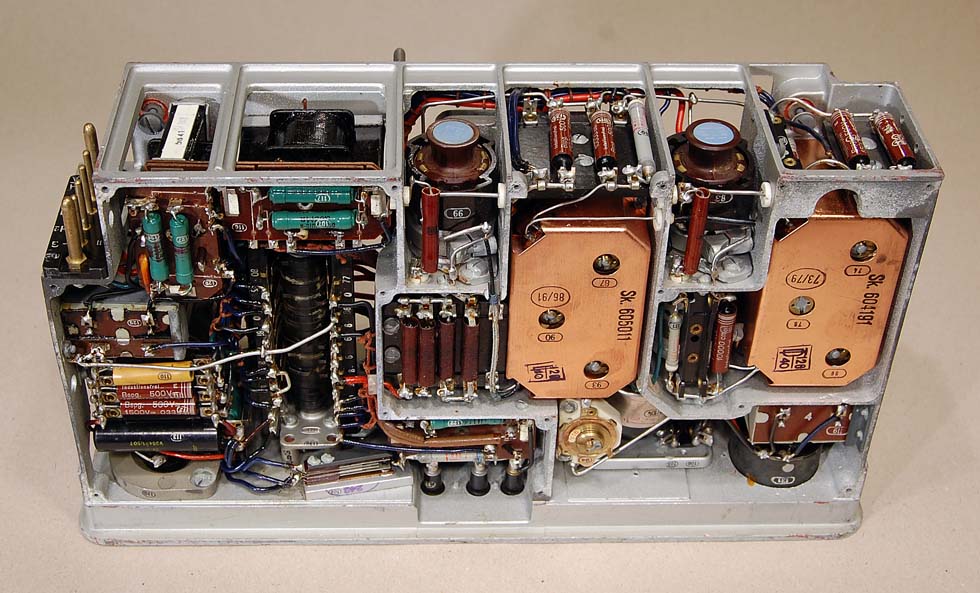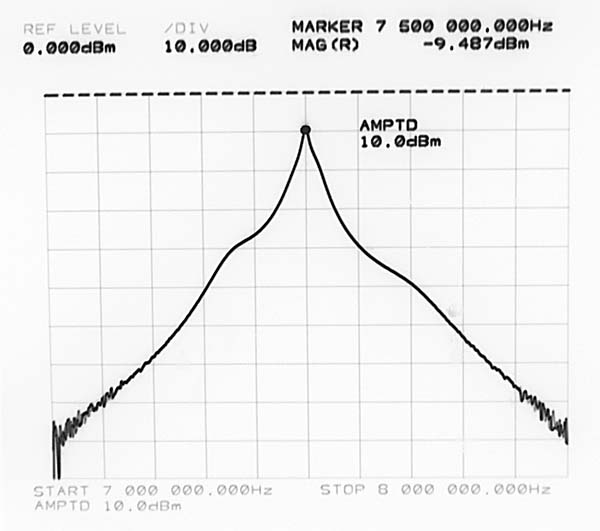 Here is the MF filter frequency filter response. MF frequency is 7.5 MHz.
Vertical span is 100 dB. Horizontal span is 1 MHz.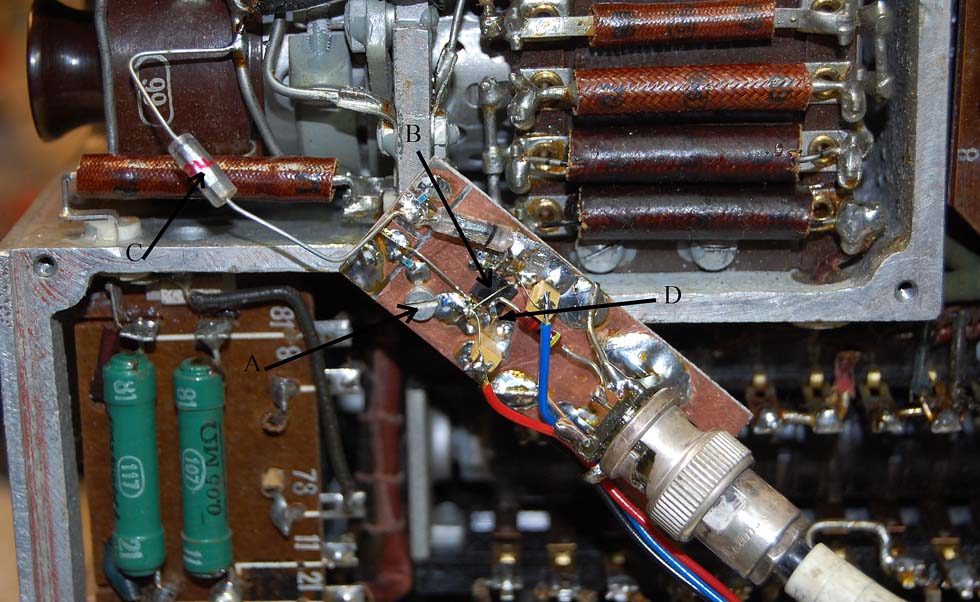 Here is my special tool for measuring radio frequency filters.
It is important that the measuring equipment not affect the filter.
I have designed a balanced high impedance input amplifier with
50 ohm output impedance.

A = The amplifier is grounded directly to the chassis.

B = AD8130, 270 MHz Differential Receiver Amplifier

C = Input capacitor, 1 pF

D = SMD 0603 resistors.

---