LA6NCA

Fu.H.E.v
FunkHorcEmpfänger - v / Monitoring Receiver
---
---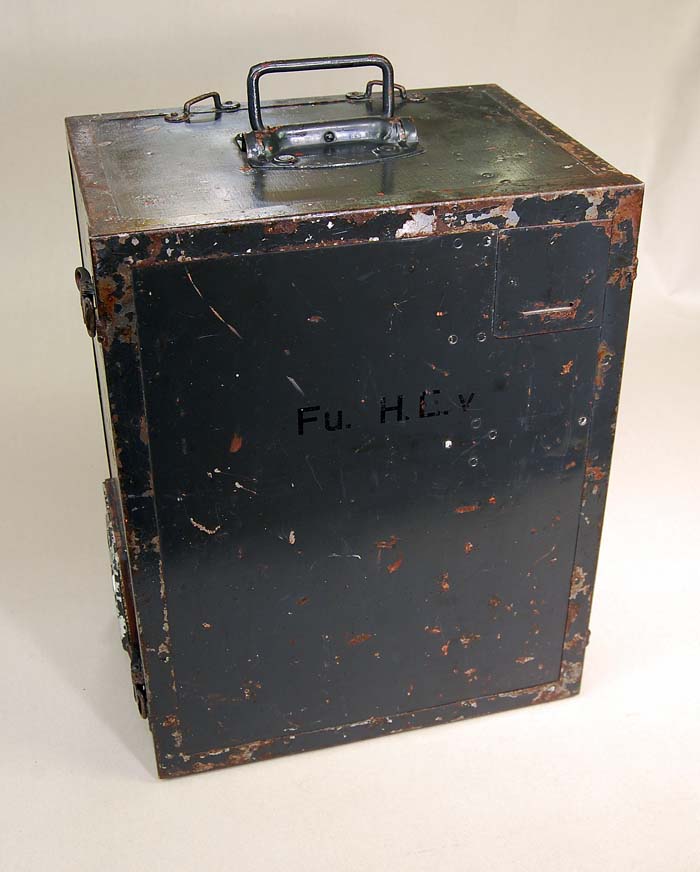 Fu.H.E.v with front cover mounted.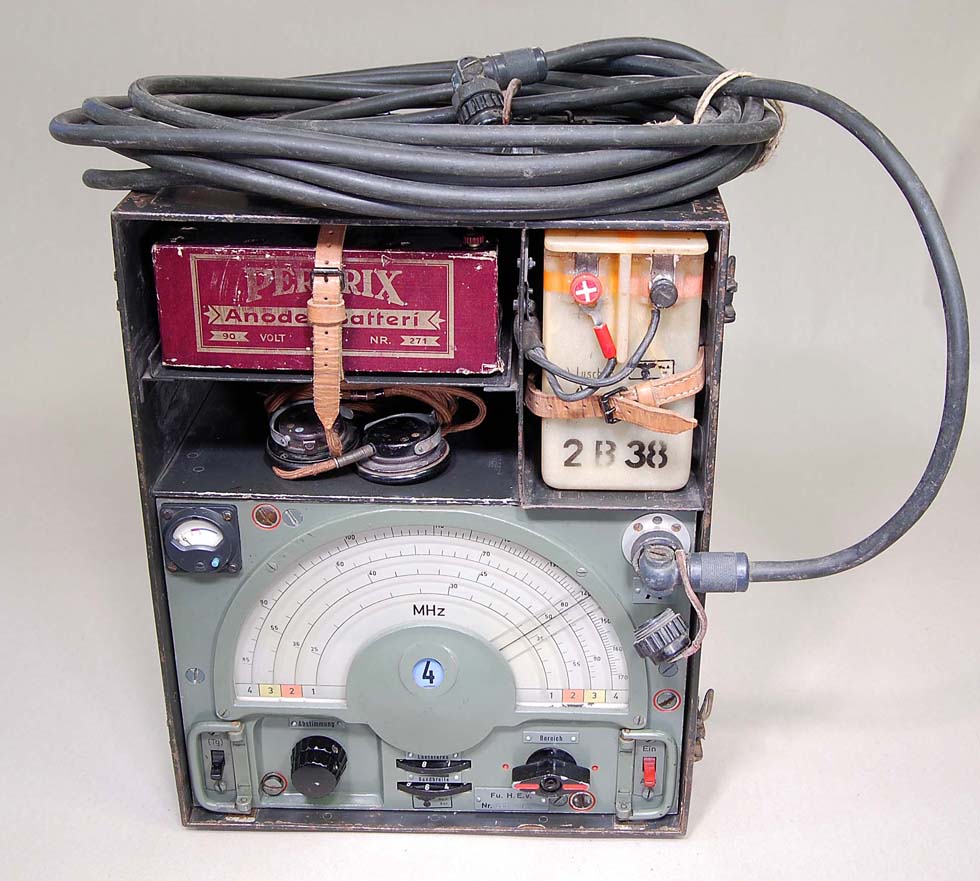 Fu.H.E.v with anode battery, heating battery and antenna coax.
This is not the correct heating battery. The heating voltage shall be 2.4 Volt NiFe type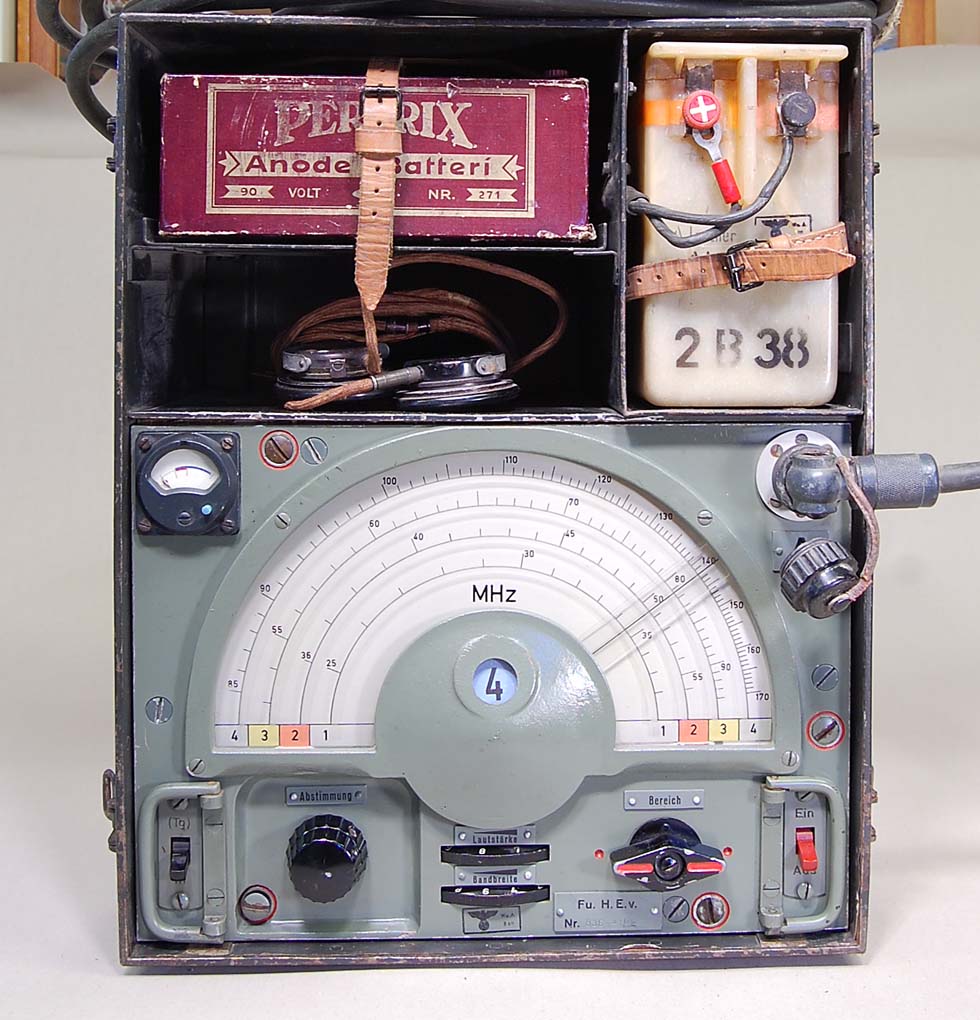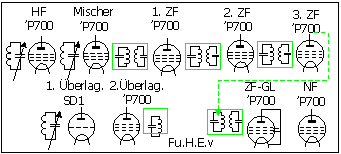 LA8AK's block diagram.

Fu.H.E.v

Funkhorchempfänger 'u' (Monitoring receiver)

Frequency ranges:
1 - 25 - 38,
2 - 35 - 56,
3 - 53 - 95,
4 - 85 - 176,

IF= 3000 kHz.

Circuit: 8x RV2.7P700 as RF, MIX, IF1, IF2, IF3,Audion detector, Audio, BFO.
Circuit: SD1A as Local osc,

Power: 2.4V , 90V . Automatic bias from anode current.
Measures: 453H x 365W x 250D. Weight 22kg(?)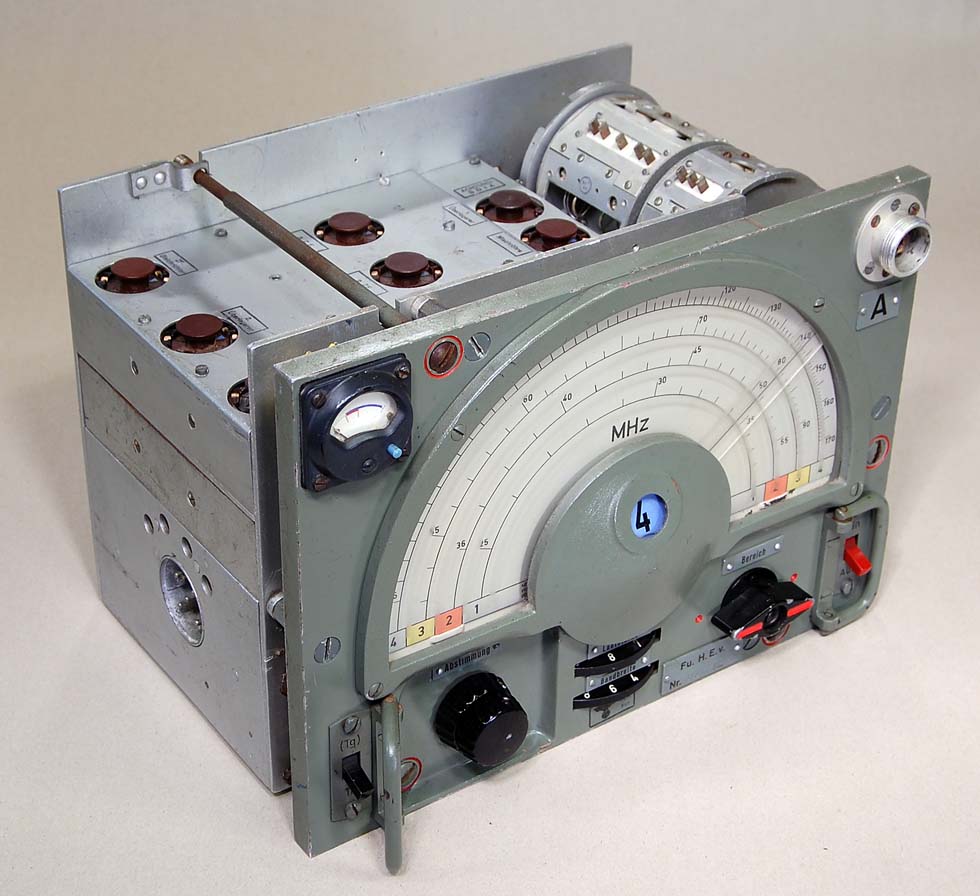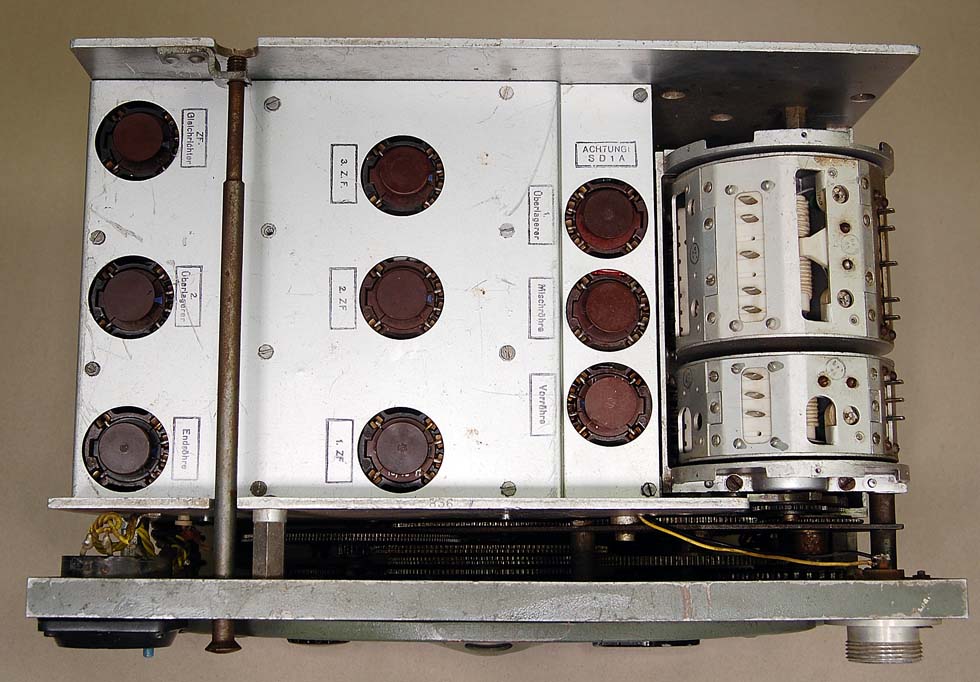 RV2.4P700
Audio detector
RV2.4P700
1. MF amplifier.
SD1A
Local Oscillator

RV2.4P700
BFO
RV2.4P700
2. MF amplifier.
RV2.4P700
RF mixer.

RV2.4P700
AF amplifier.
RV2.4P700
3. MF amplifier.
RV2.4P700
RF input amplifier.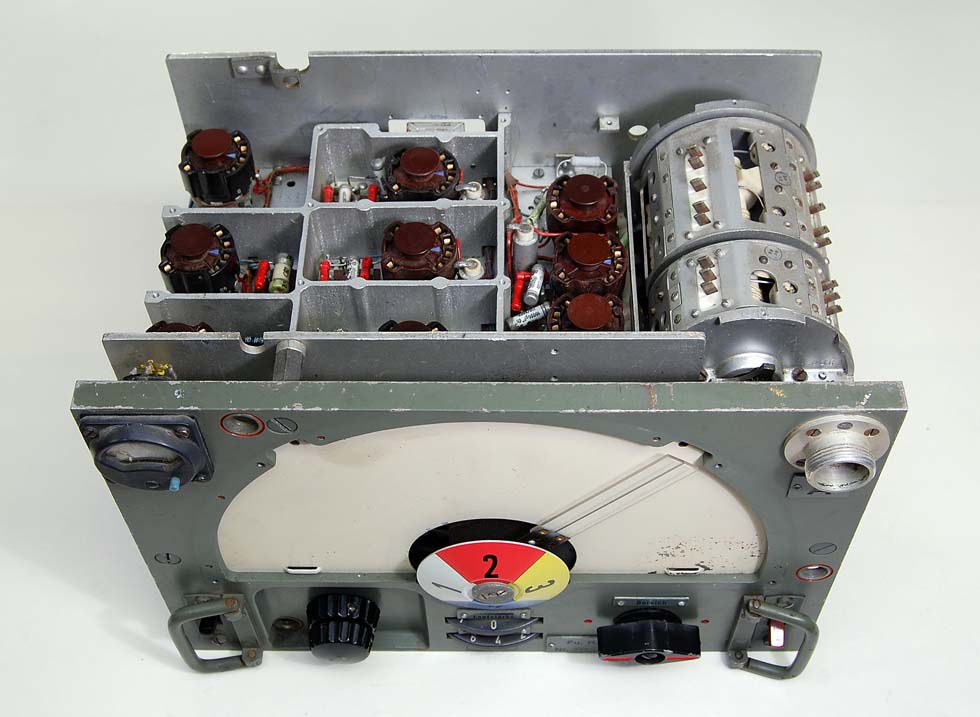 Photo from front / top.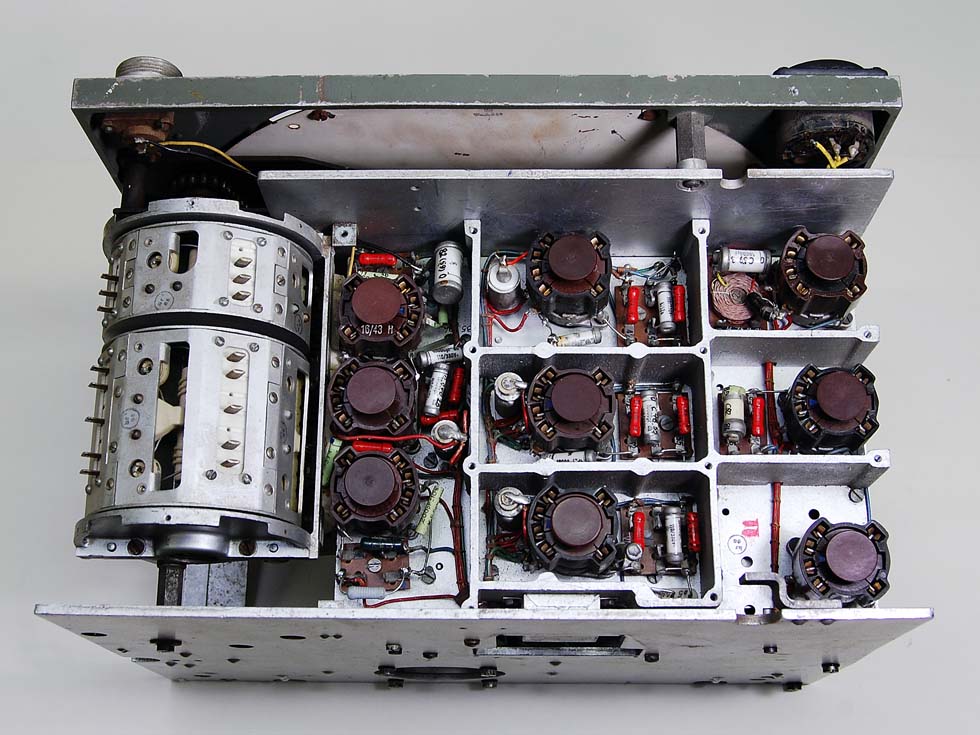 Top cover removed.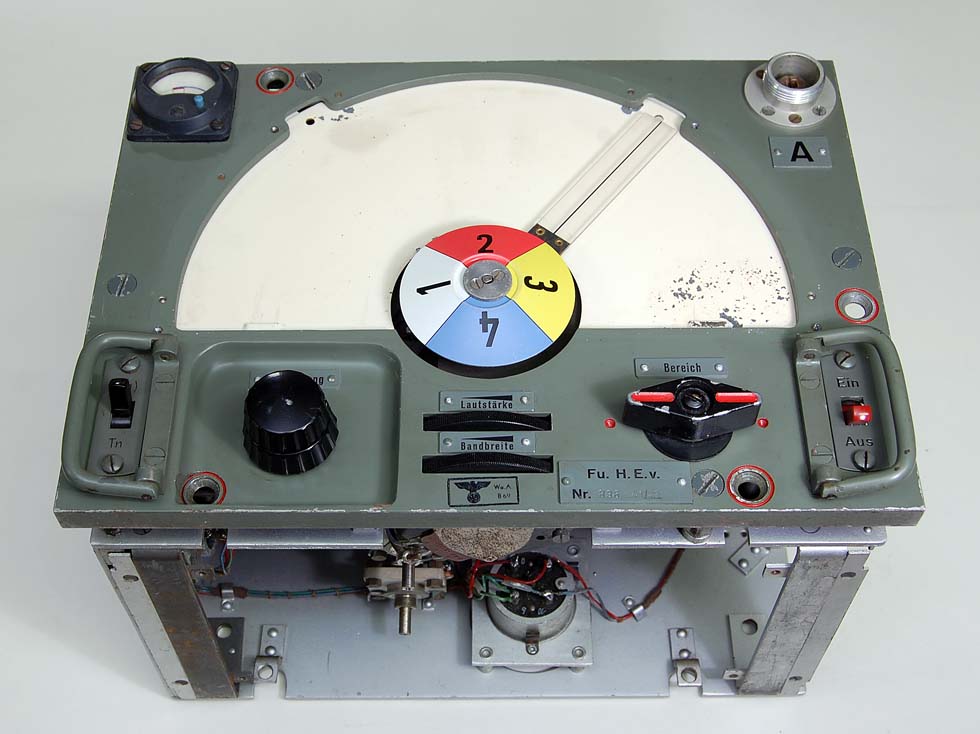 The dial is removed.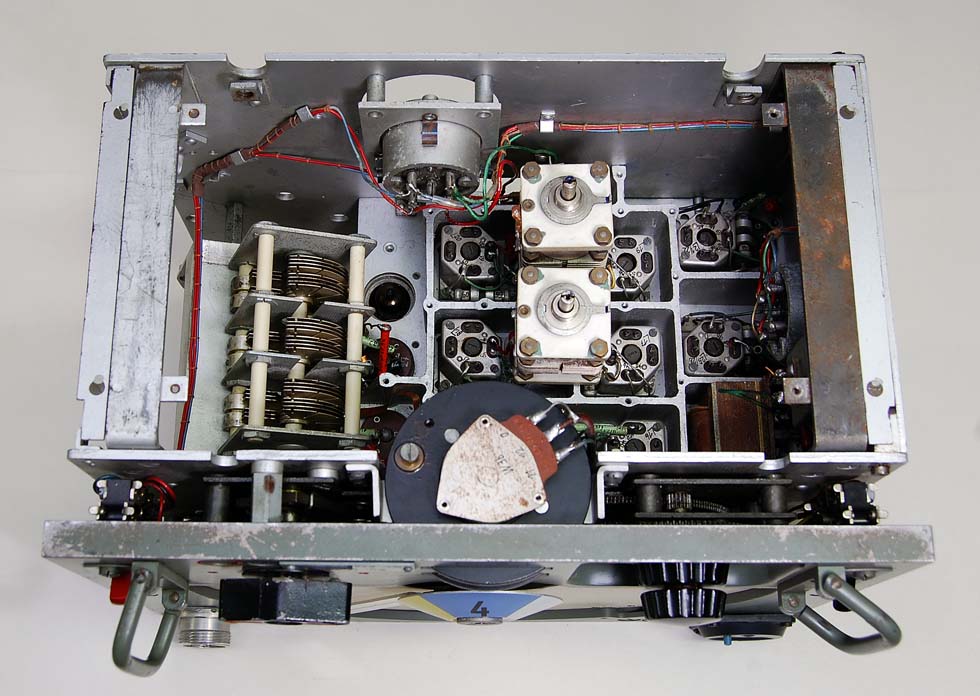 Underside, From left: RF section, MF filter, BFO / AF amplifier.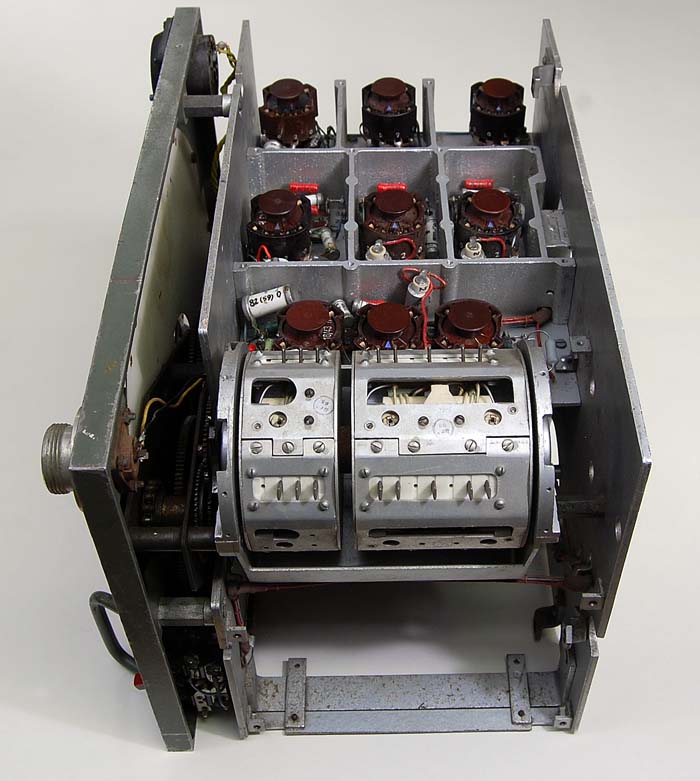 Photo from the left side.






Antenna bag.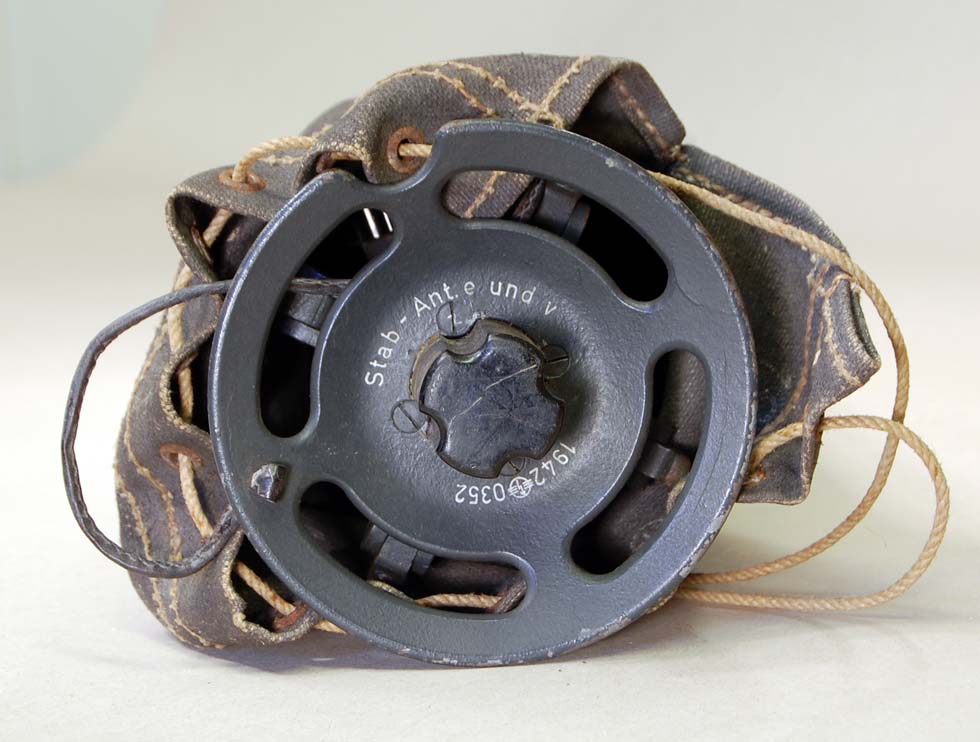 Antenna fastening.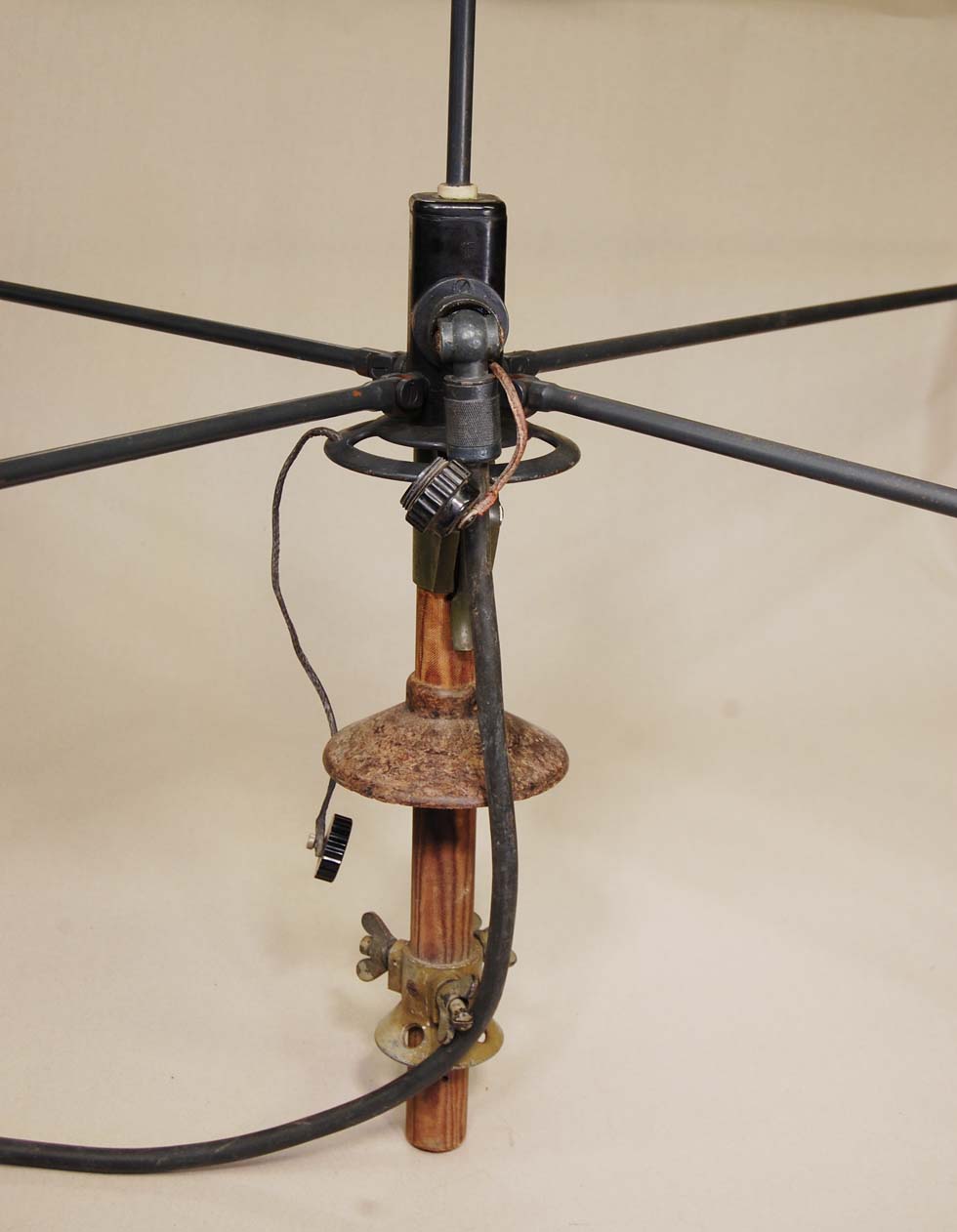 Antenna with coax cable mounted.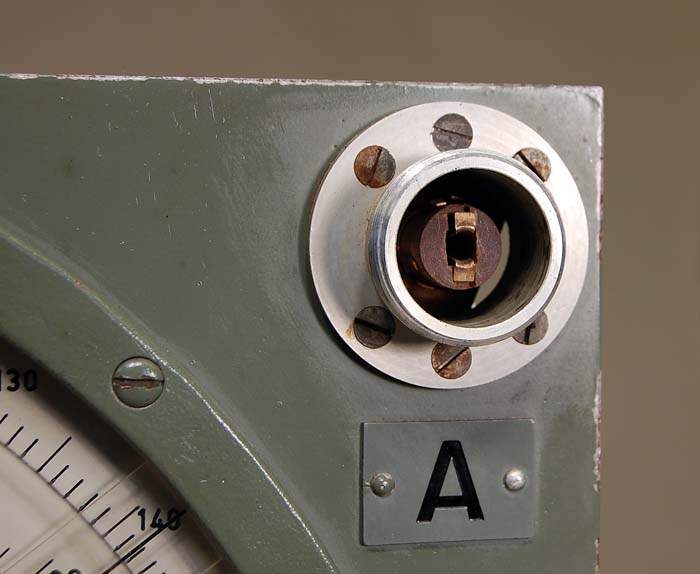 Antenna coax input connector.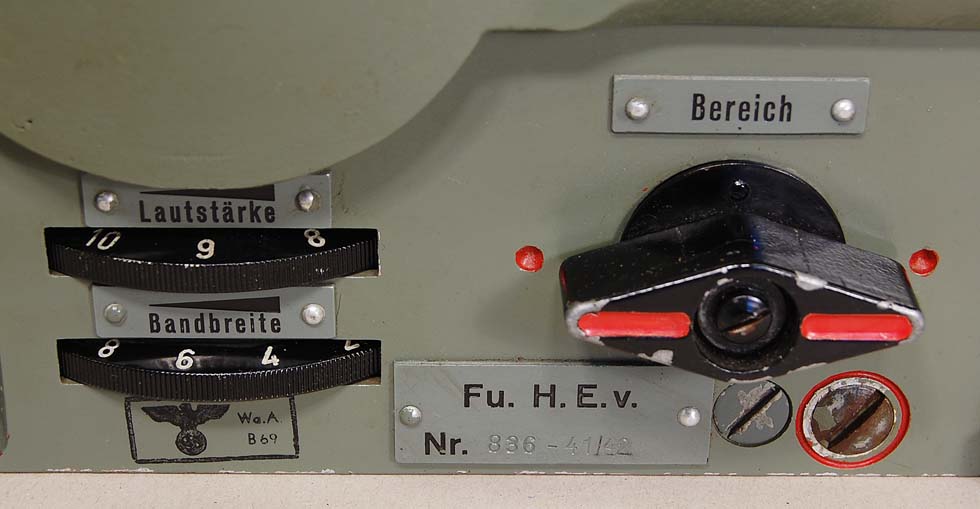 ---
---