LA6NCA RADIO PAGE
KLEINFUNKSPRECHER.d
Kleinfunksprecher d , KlFuSpr.d (Dorette)

This transceiver came in to service in October 1944 and was produced under a short time.
This is a lightweight two-way radio transceiver.

Frequency range
Power output:
Power input:
Operating time with one battery:
Antenna
Tubes
Size, transceiver:
Size, battery box
Weight transceiver:
Weight battery box

32 – 38 MHz
0.2 Watt
1.4 Volt and 150 Volt
25 hour (20% transmit – 80% receive)
Band antenna – 1.6 meter
Two RL1P2 and one DDD25
13 x 7 x 20 cm
11 x 10 x 17 cm
1.6 kg
1.5 kg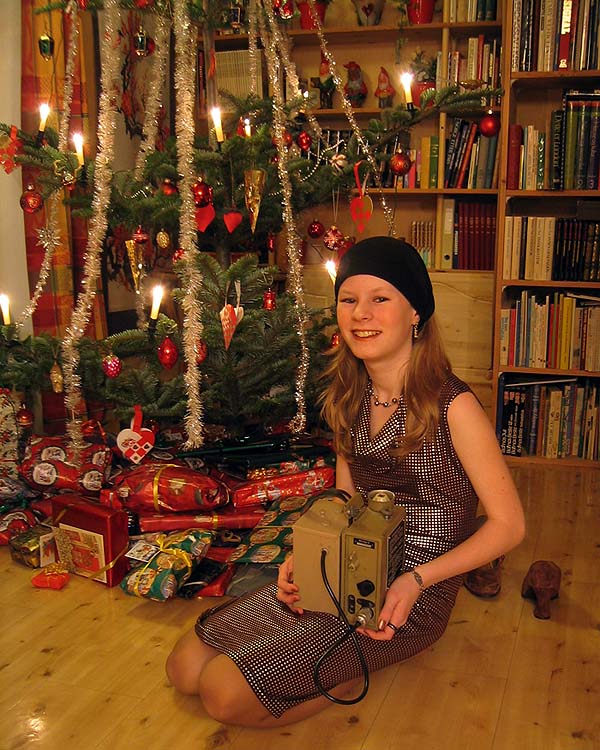 Kleinfunksprecher-d under the Christmas tree.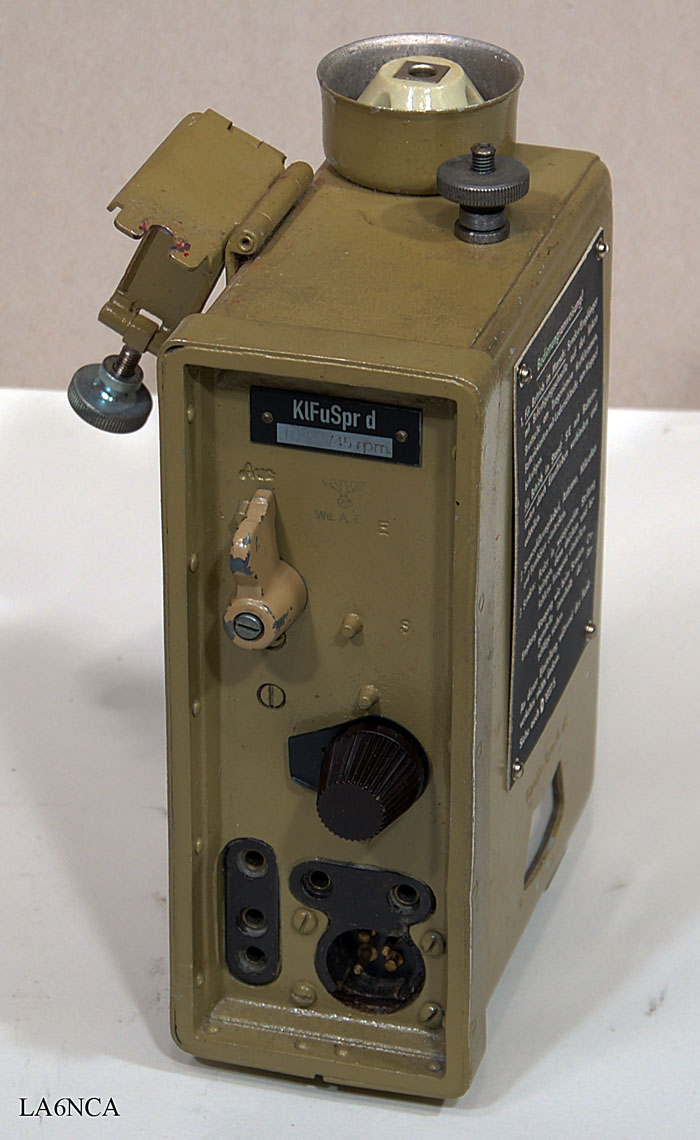 d5a.jpg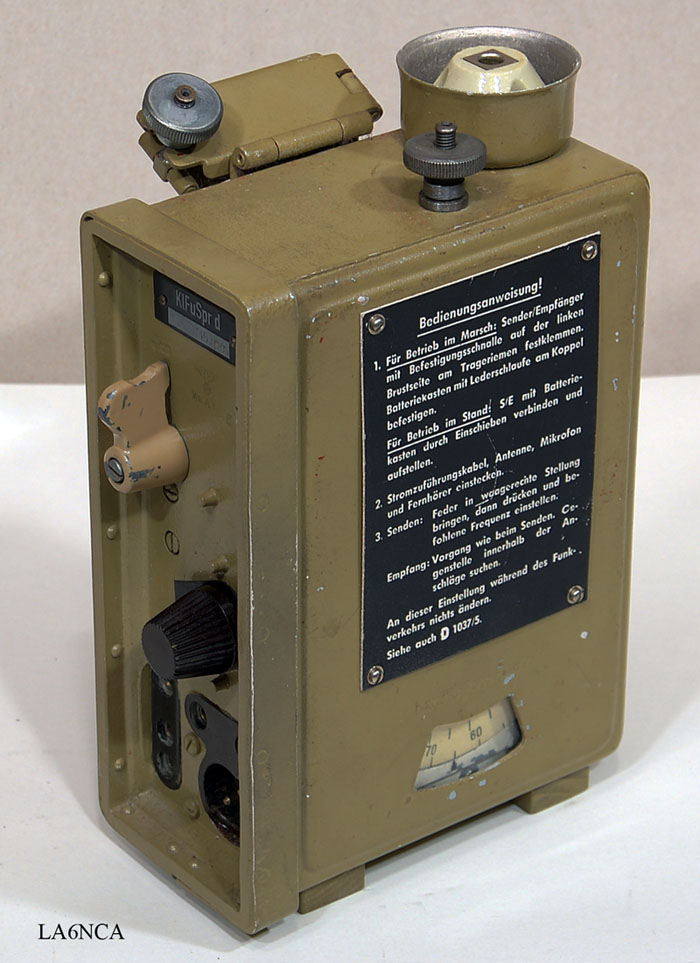 d1a.jpg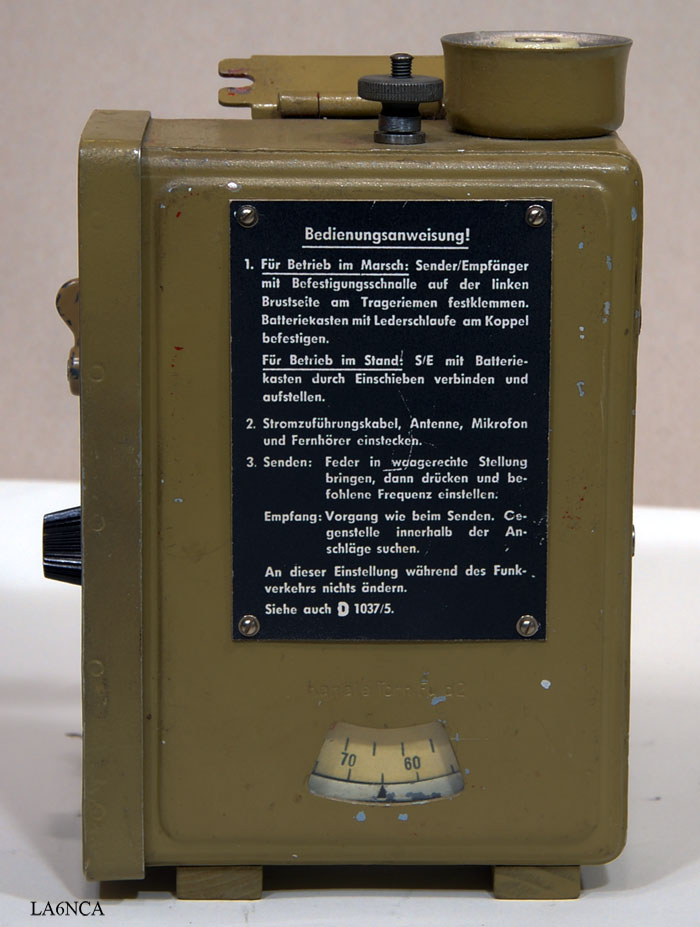 d2a.jpg
The instructions are printed on the radio.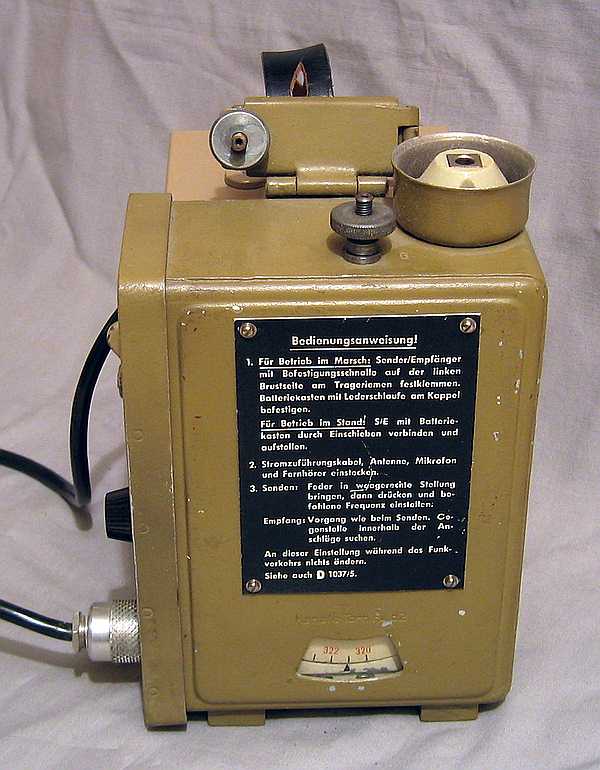 The frequency can be read in the window at the bottom of the transceiver.






Here is the radio taken out of the box.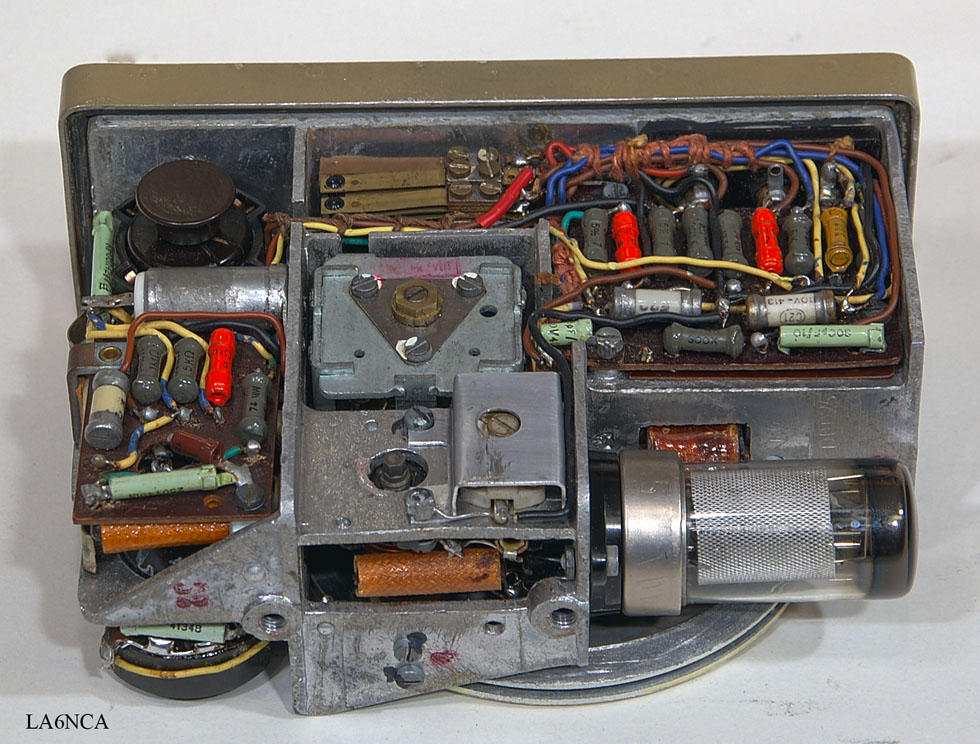 d3a.jpg
Transmitter and receiver in such a small space is amazing.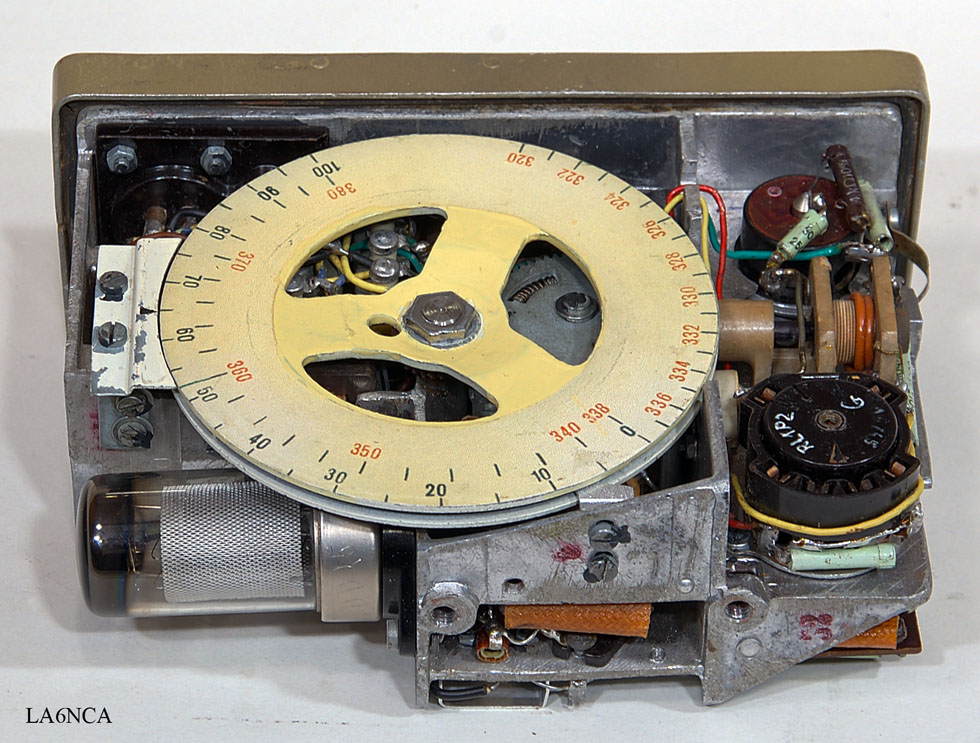 d4a.jpg
On this wheel is frequency and channel printed.
The red numbers is the frequency in MHz.
The blacks are canals on Torn.Fu.d2.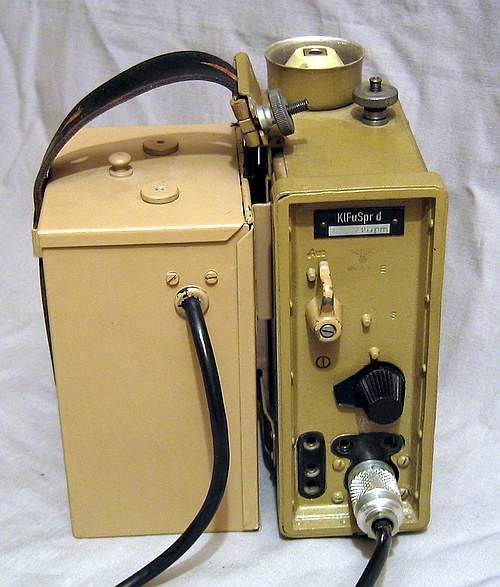 Box to the left is for the battery.



---