LA6NCA RADIO COLLECTION
30W.S.a
30 Watt transmitter



---
---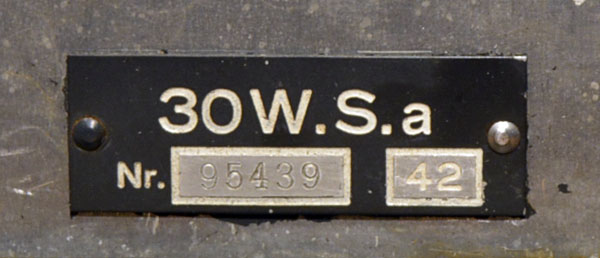 The 30 W.S.a was used in the medium wave command net of the panzer units.
The 30 W.S.a was carried in command tanks, halftracks and associated vehicles.
It was typically used with the Mw.E.c although it was sometimes used with the Torn.E.b in soft skin vehicles.
(Funksamler)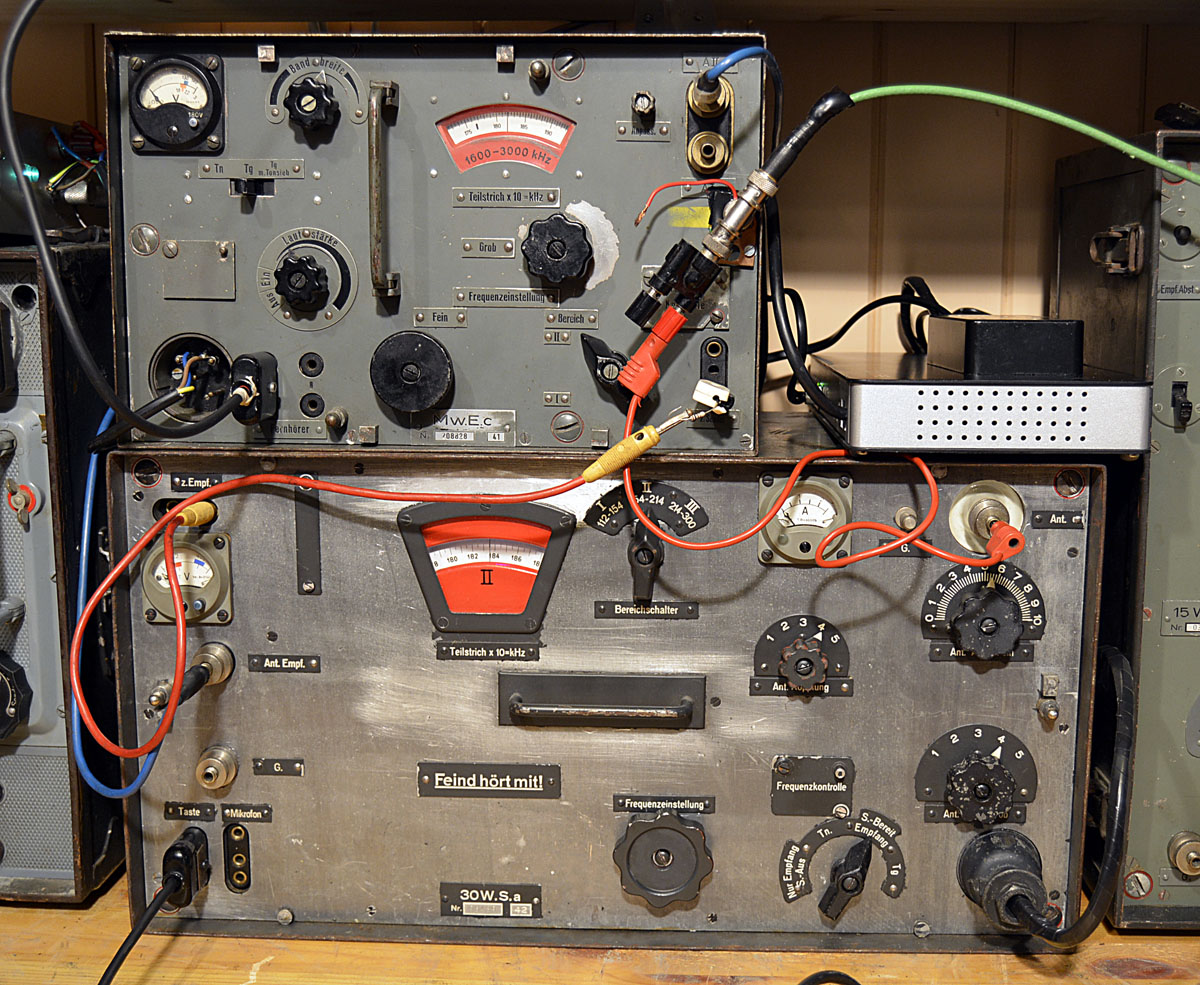 Here I have connected 30W.S.a with receiver Mw.E.c.
This is the first test by temporary wiring.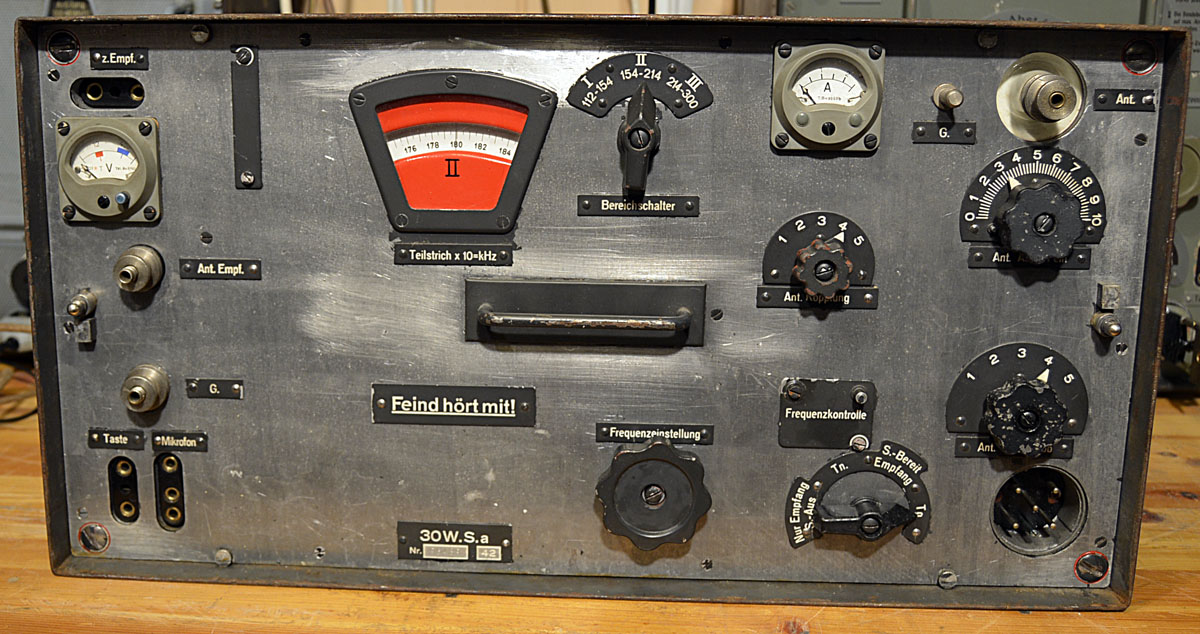 Here is the front plate for 30W.S.a.
Very nice transmitter.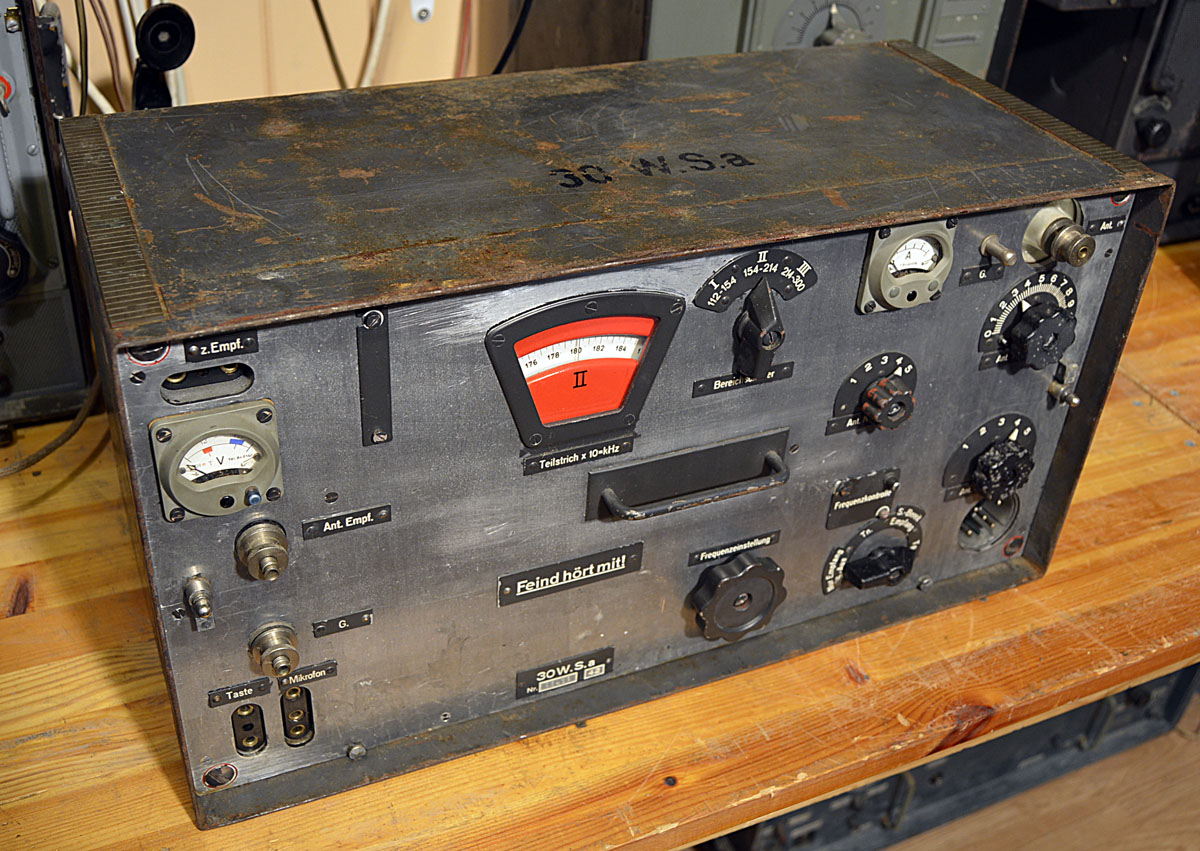 The transmitter is mounted in a solid steel box.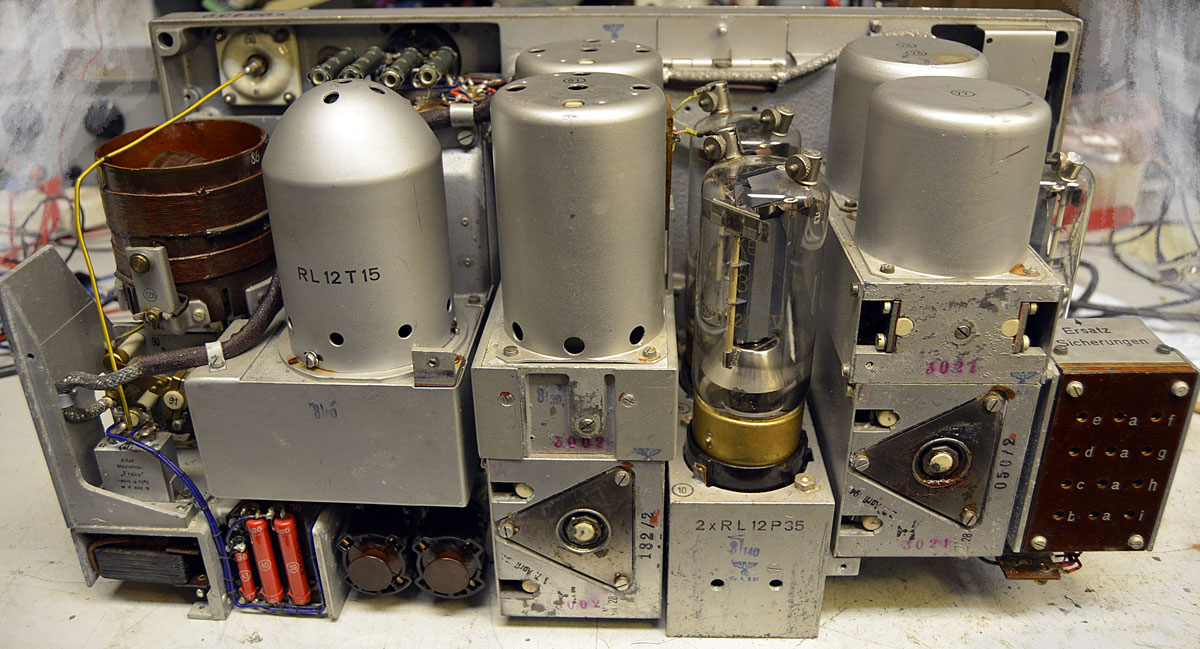 To the right is the oscillator.
In the middle is the PA stage.
To the left is the antenna tuner.

Output power
Frequency range
Modulasjon





30 Watt
1120 - 3000 kHz
CW - AM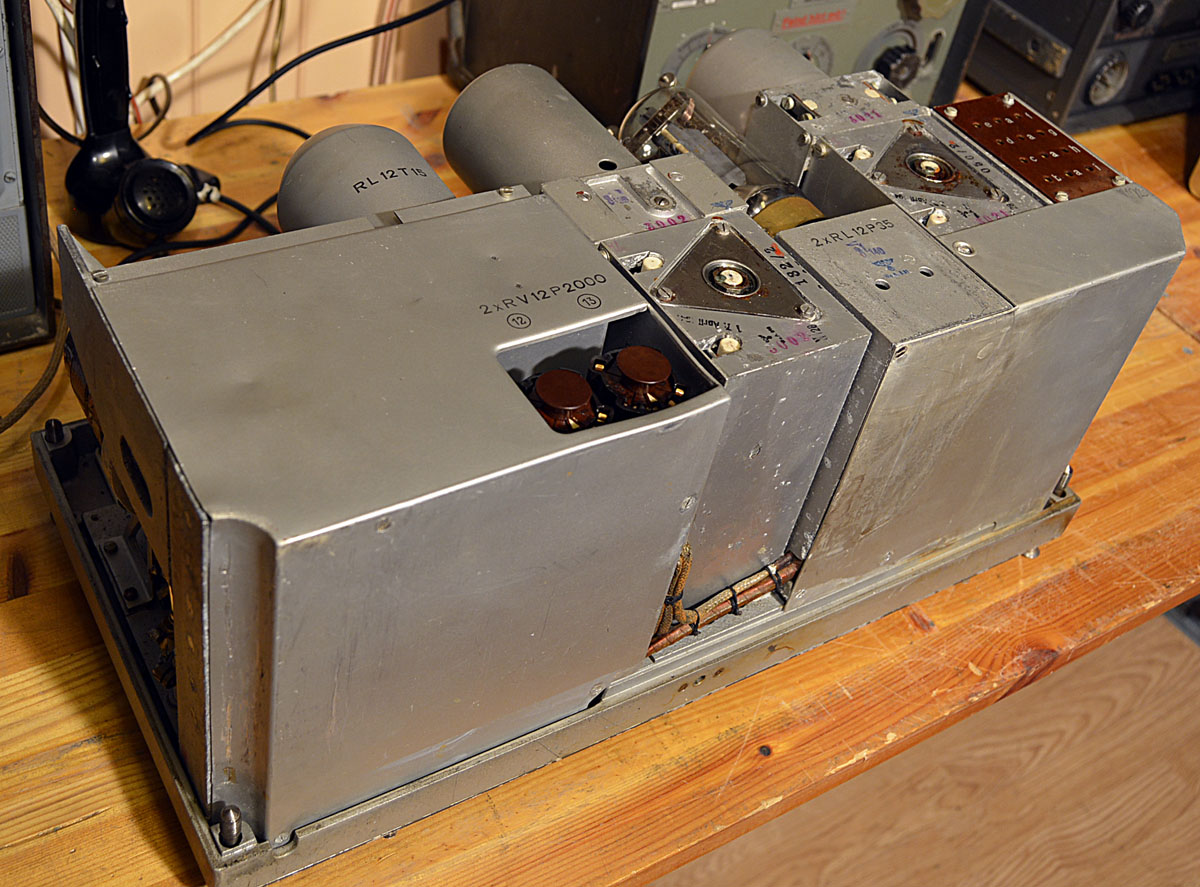 Underside.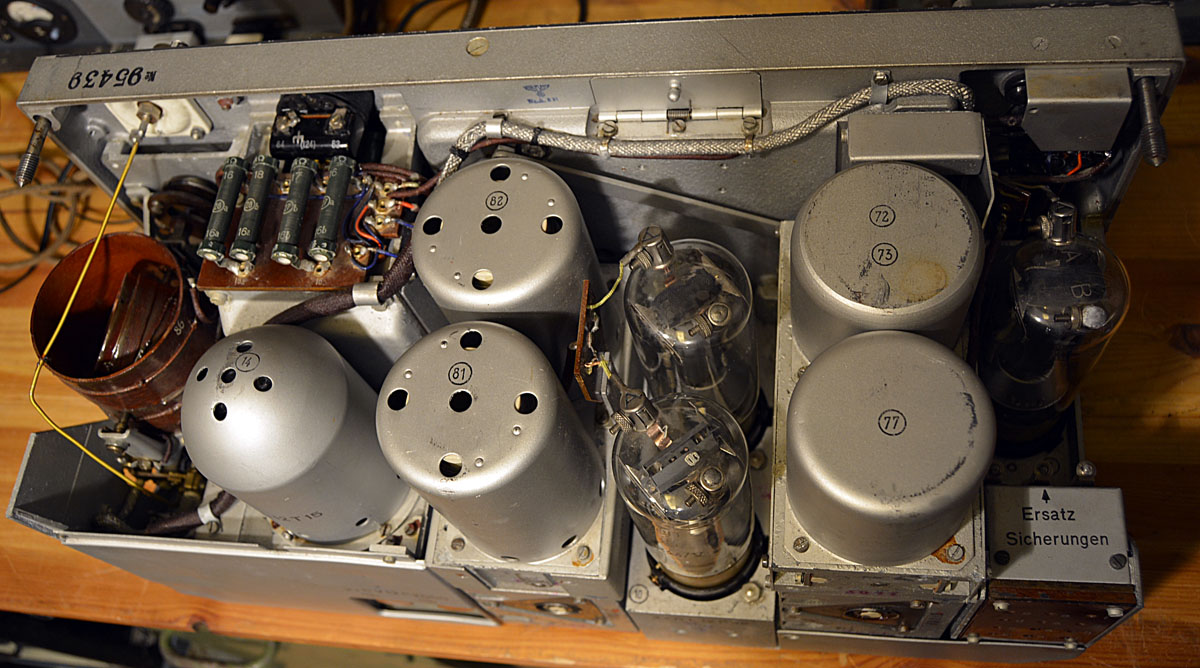 The upper side.
See the great shielding boxes for the coils. .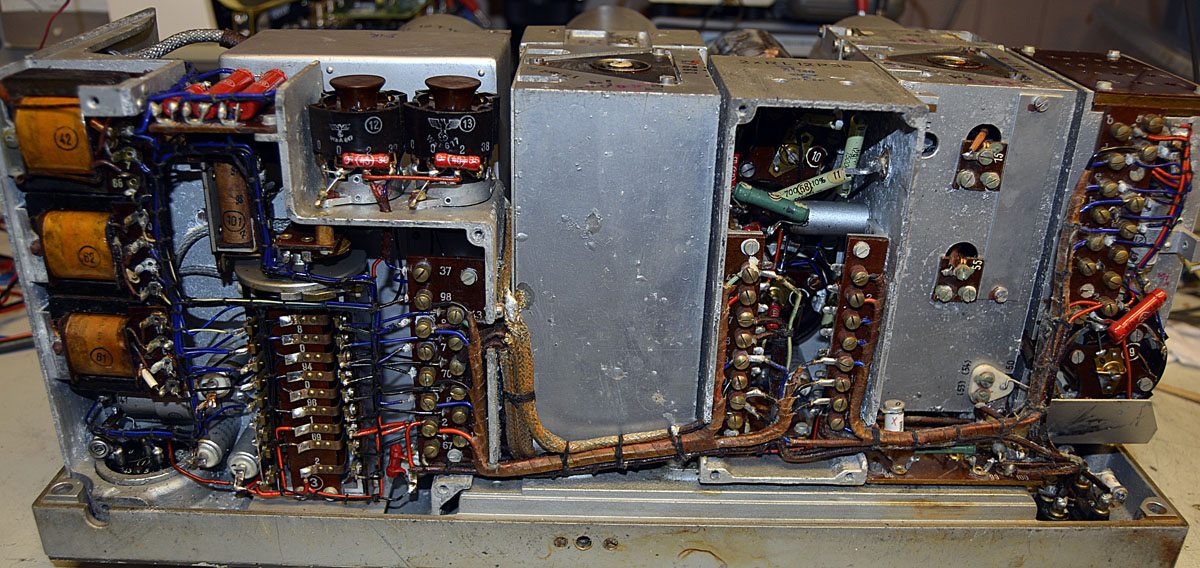 The screen plates on the underside are removed.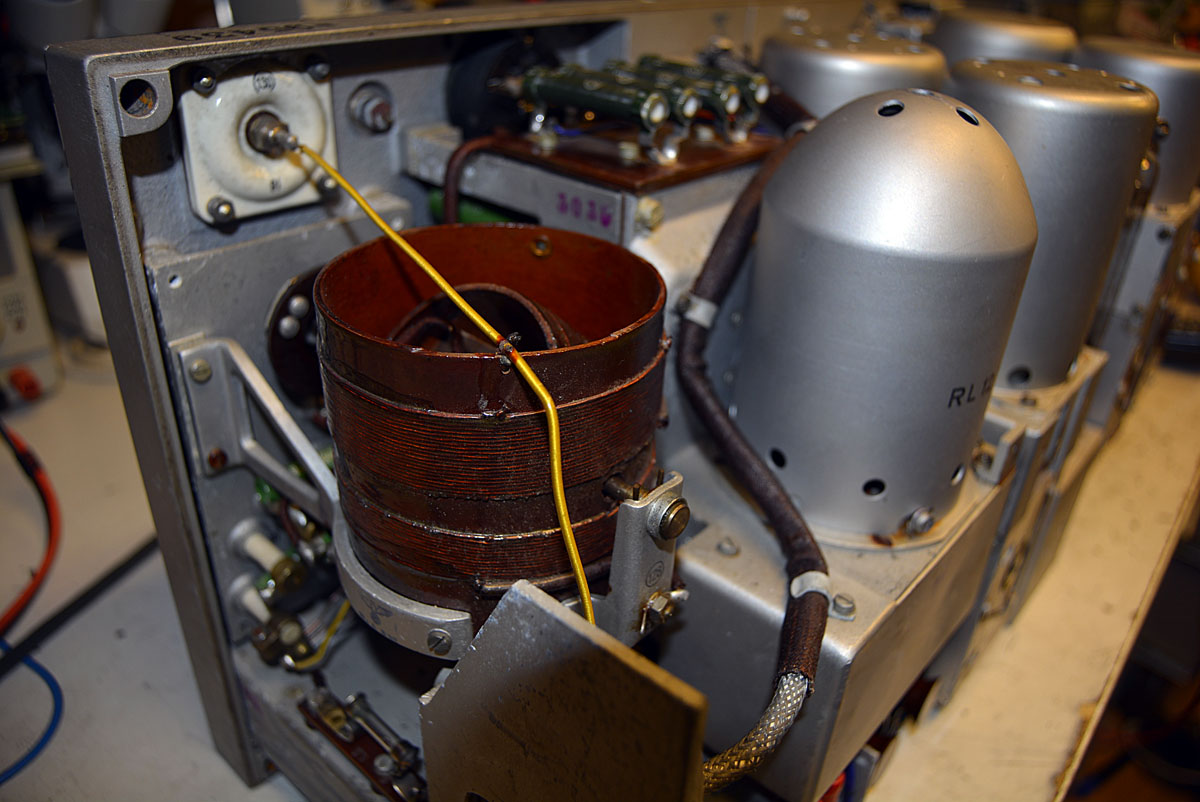 Close-up of the antenna tuner.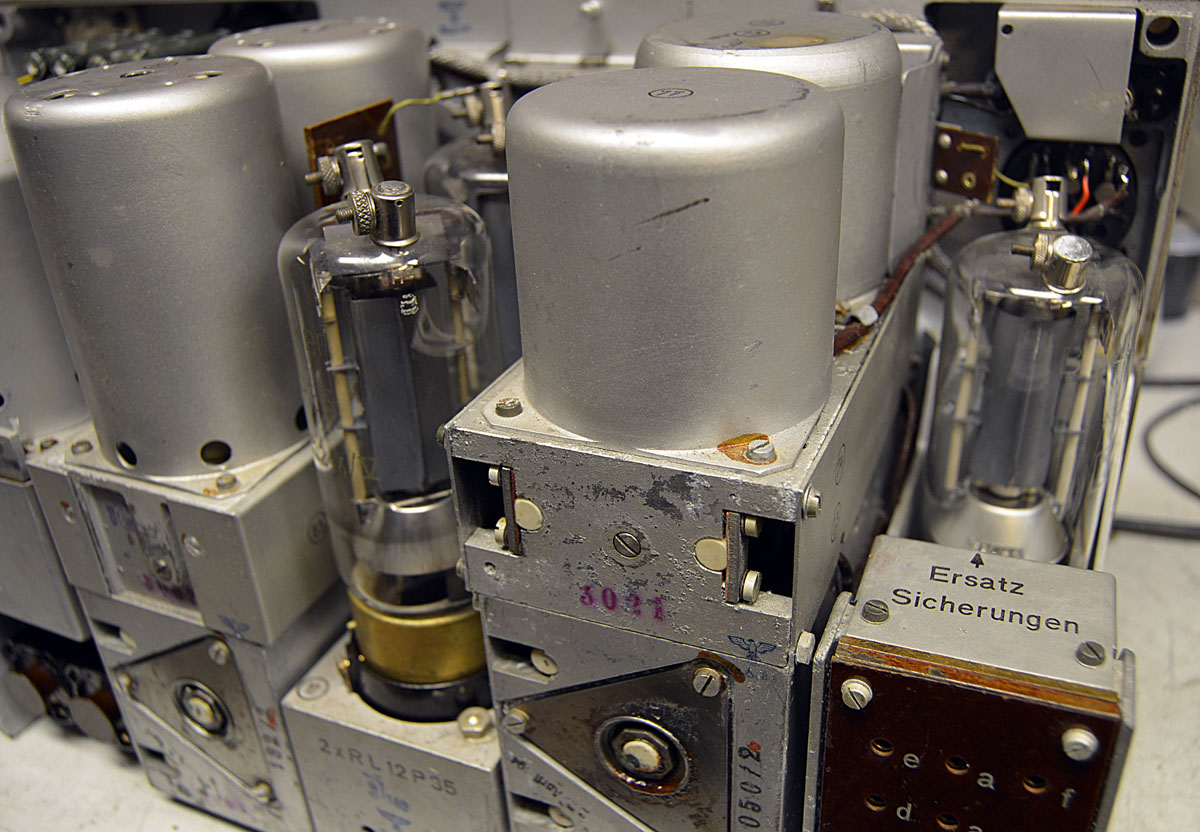 Oscillator and PA stages.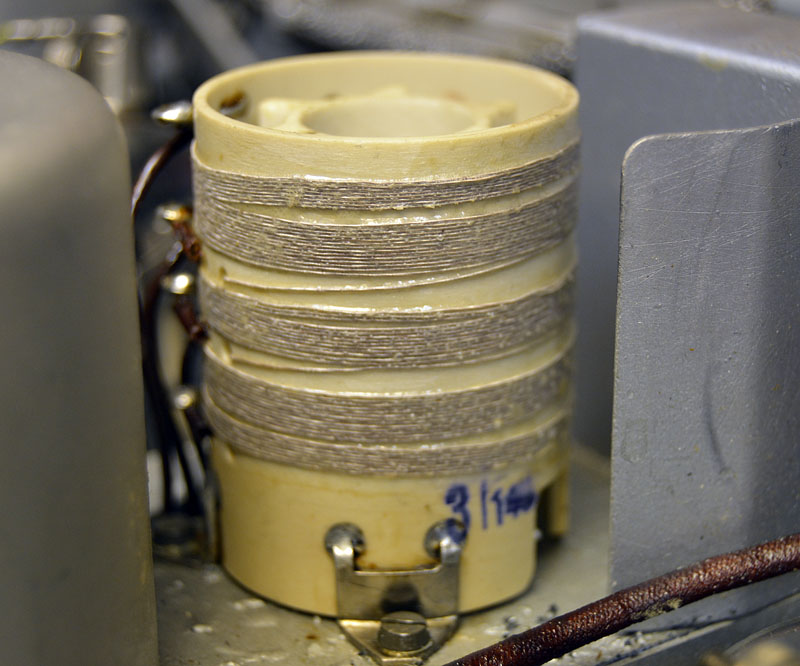 Oscillator coil.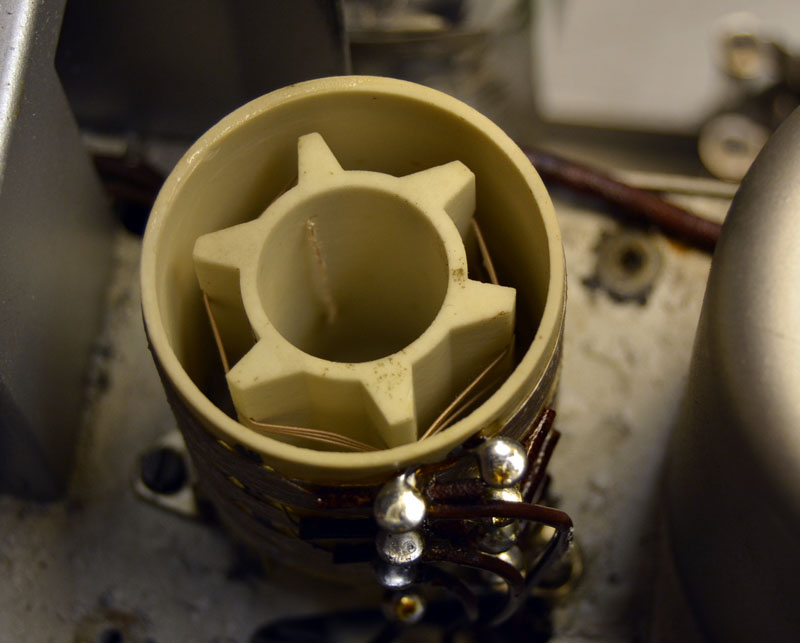 Fantastic good and stable coil.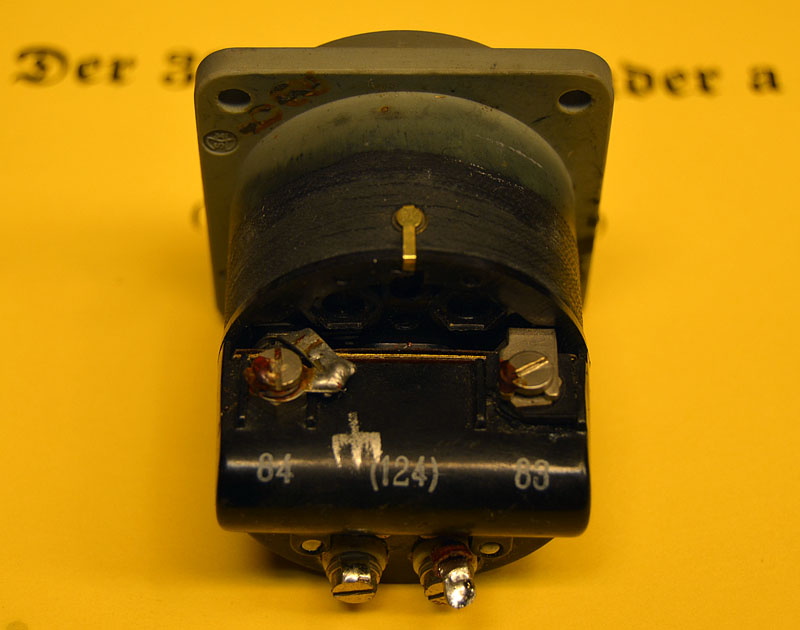 Antenna power meter.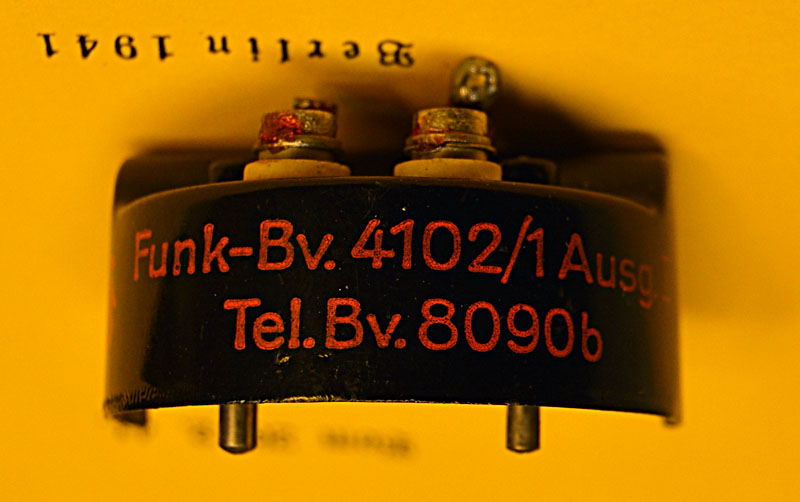 The RF power detector is mounted as a separate unit on the back of the meter.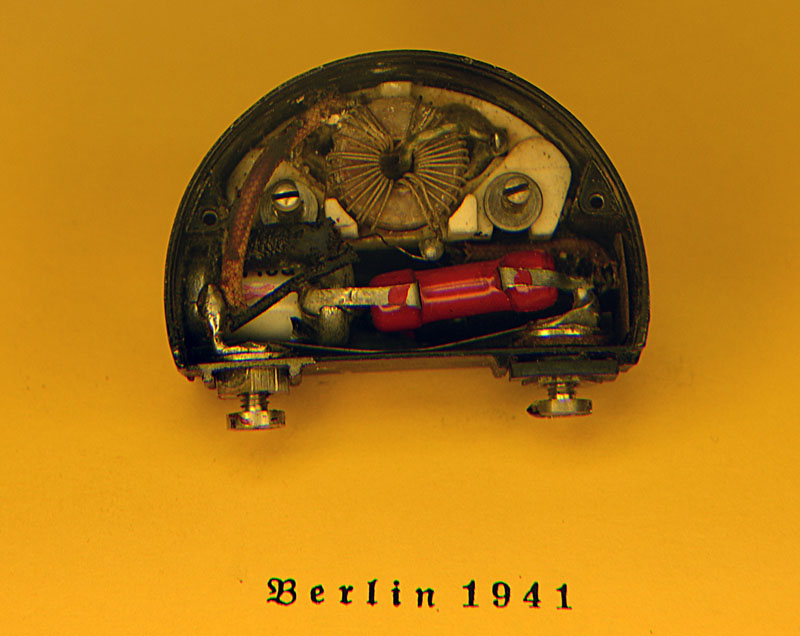 It was very funny to open this one. I have designed exactly the same on those
transmitters that thermocouple did not work. It is a ferrite ring core
transformer with rectifiers. It is the first ferrite ring core I have known.

---
---