LA6NCA RADIO PAGE

100WS
---
---
LORENZ, 100WS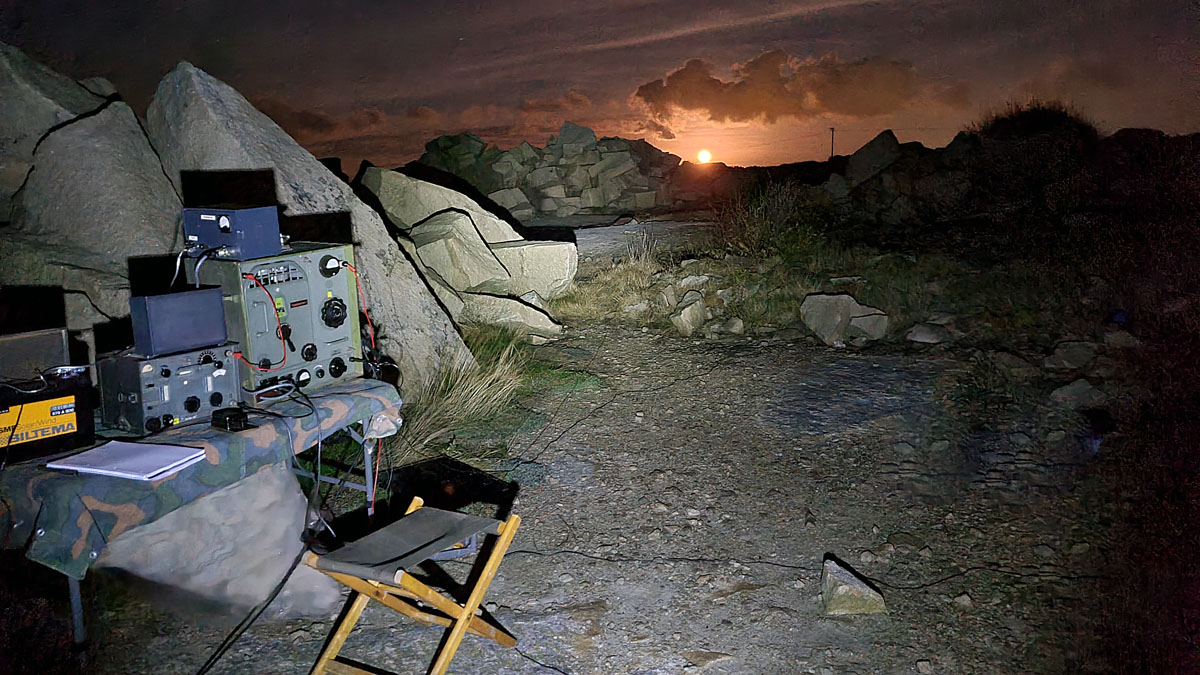 I transmit at 630 meters from Malm÷n on the Swedish west coast.
It is evening and the moon is shining.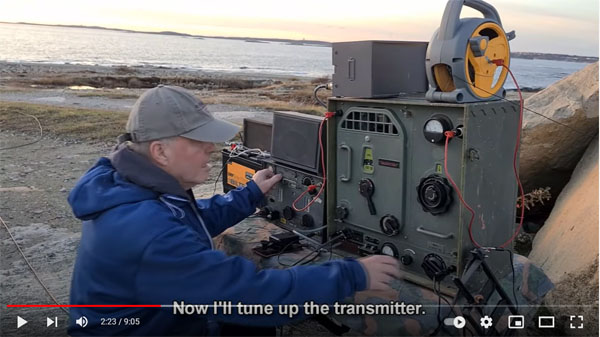 This is my latest 100W.S video.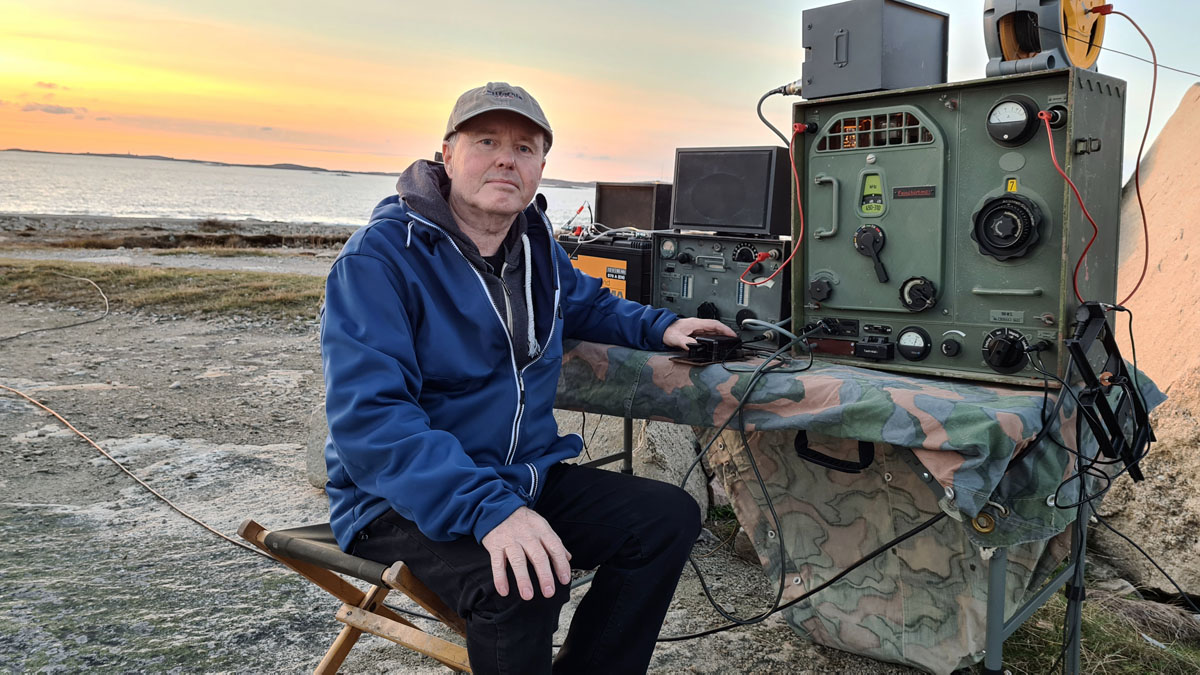 I will try to call LA3EQ on Eiger°ya in Norway on CW. I'm here in Sweden.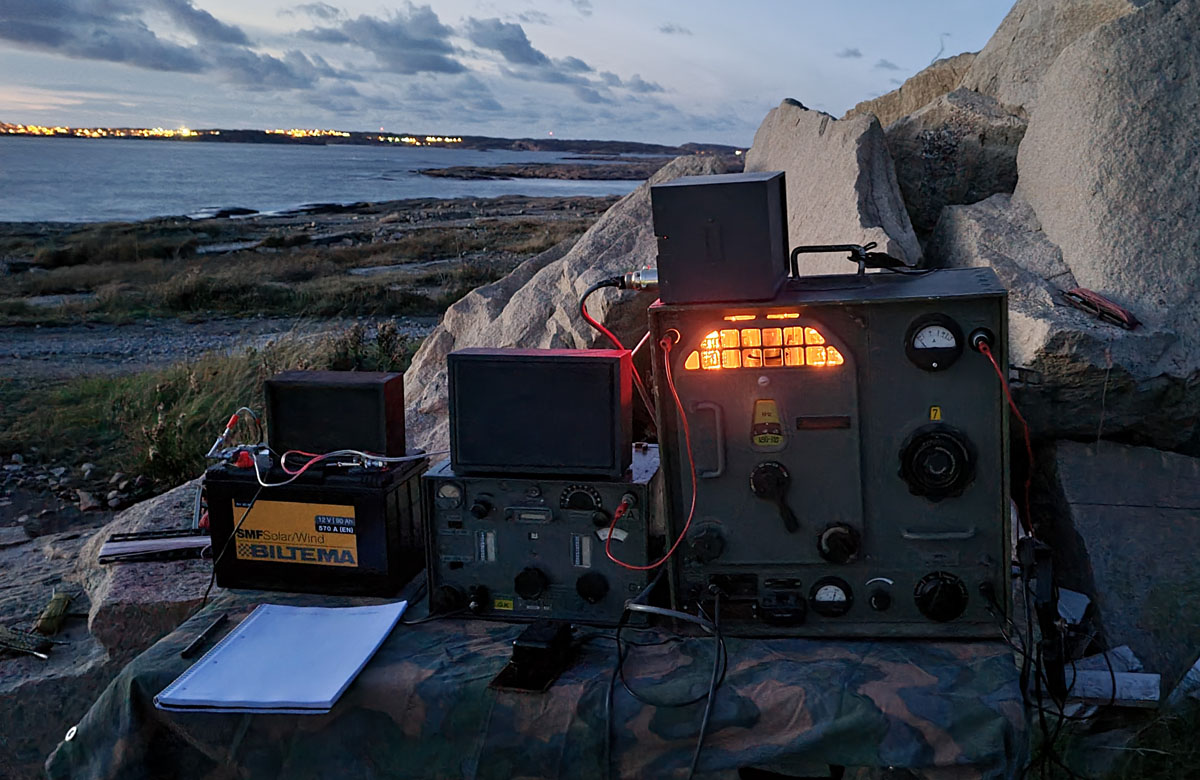 It's getting dark. These low frequencies work best in the dark.
See how the tubes light up.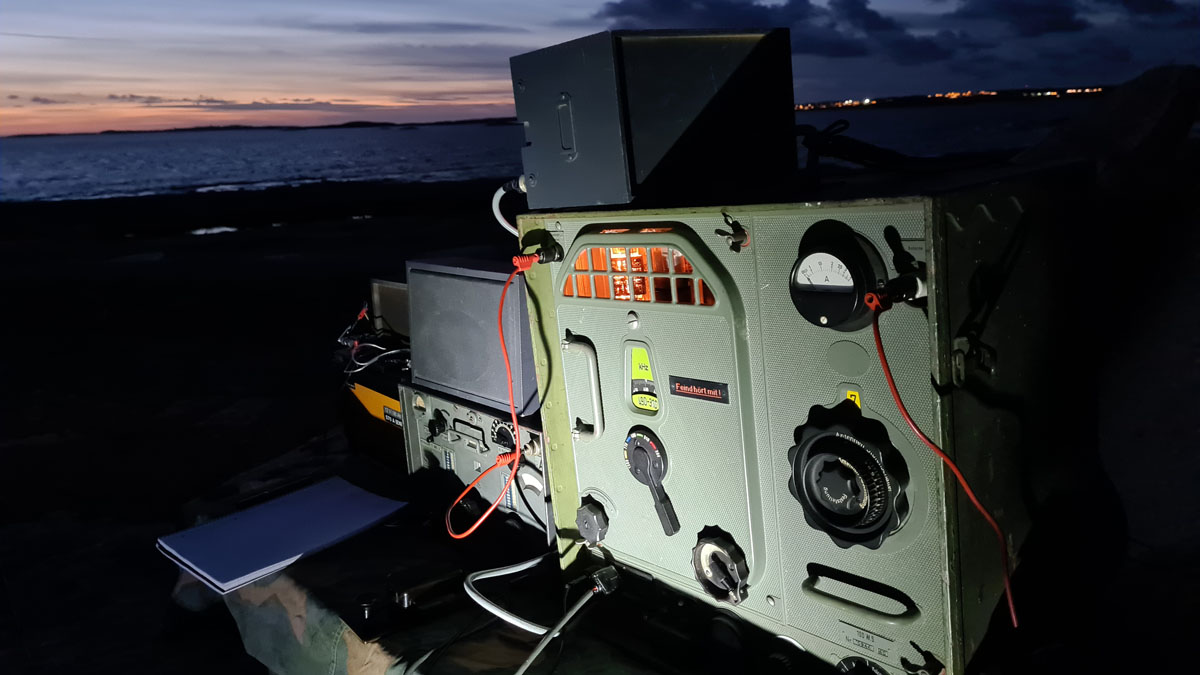 From the filming of the video above.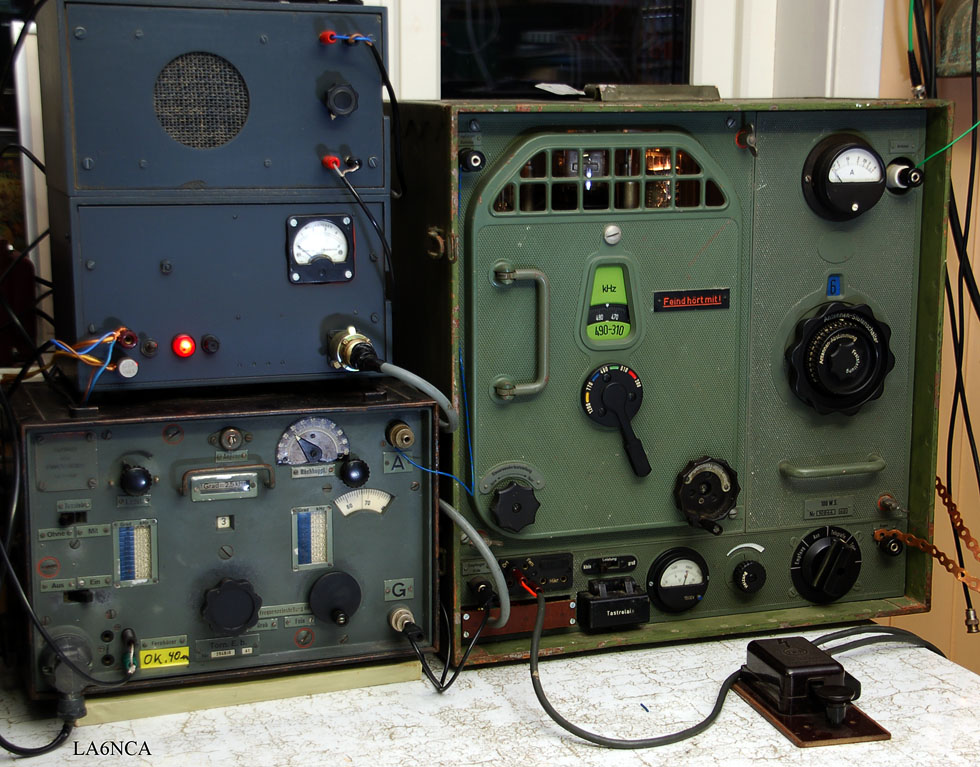 Here is my set up of 100WS and Torn.Eb.
I have designed a 12Volt power that delivers 1,000 volts anode voltage.
The frequency band 472 kHz to 479kHz is now released for amateur radio use.
I testing the equipment for the first time here.
Using a "T" antenna. The length of the top is 40 meters and the height is 20 meters.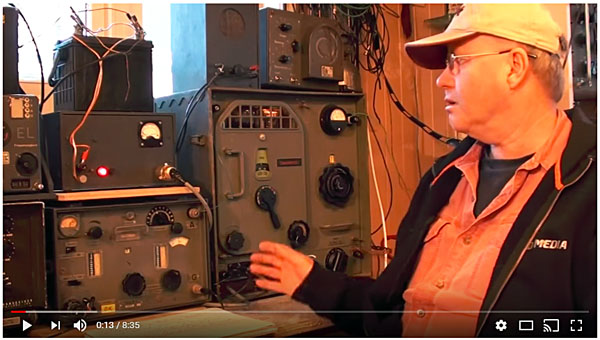 My first QSO with 100WS on 472 kHz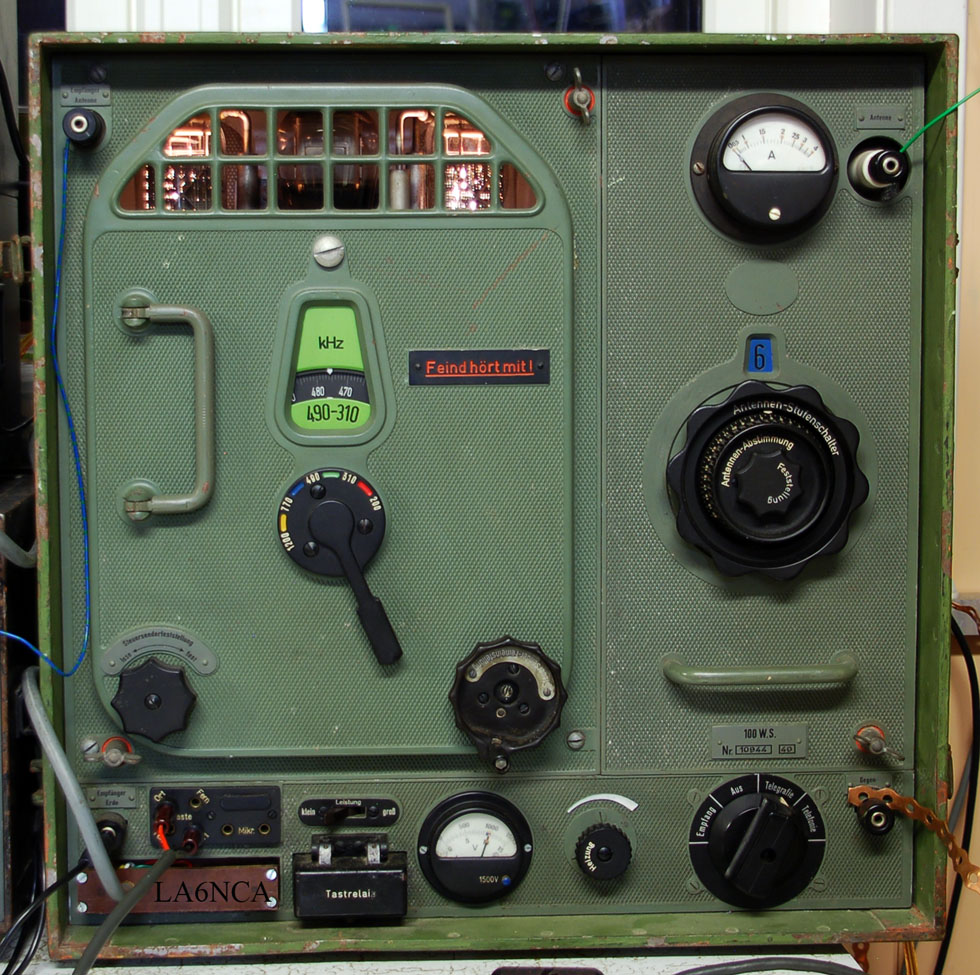 100WS is developed and manufactured by Lorenz AG in 1934.
Frequency range is 200kHz to 1200kHz four bands.
Power out is 100Watt on CW and 25 watts on AM.
Tube 4 is oscillator, RS237.
Tube 5 is output amplifier, RS237.
Tube 7 is audio amplifier, RS241.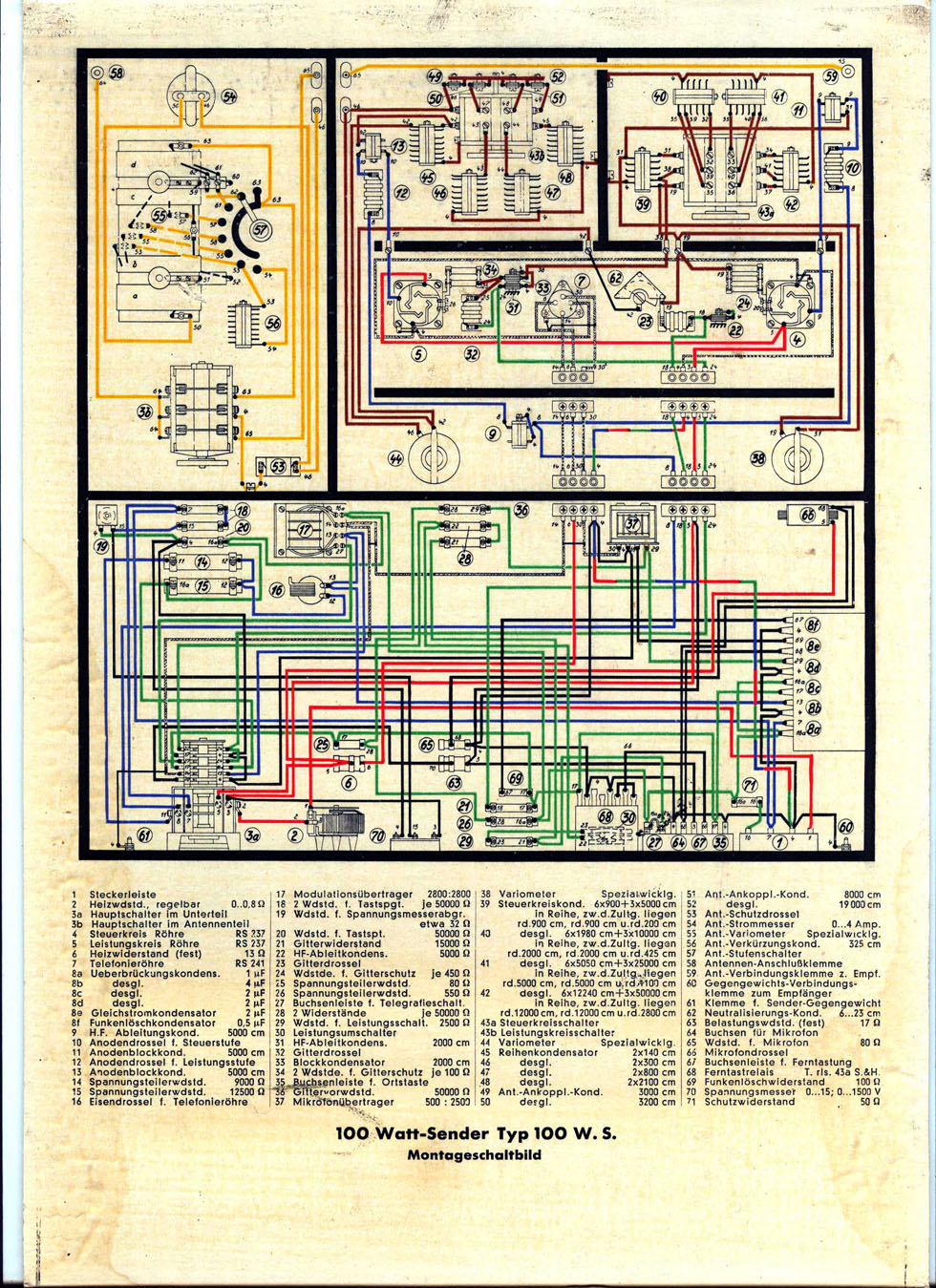 e2a.jpg

These posters were mounted on the inside of the lid of the case.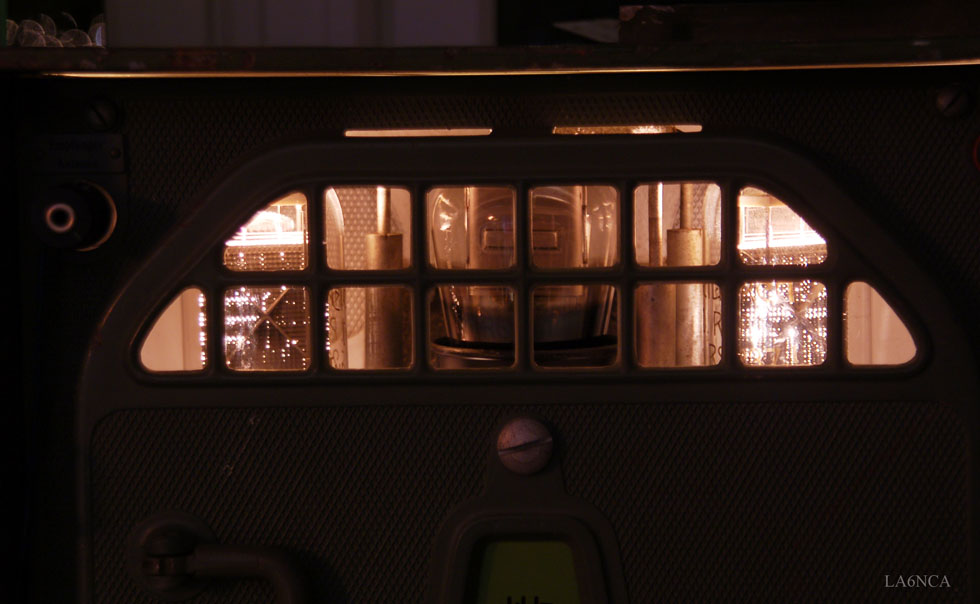 RS241 modulator tube and RS237 oscillator and PA tube..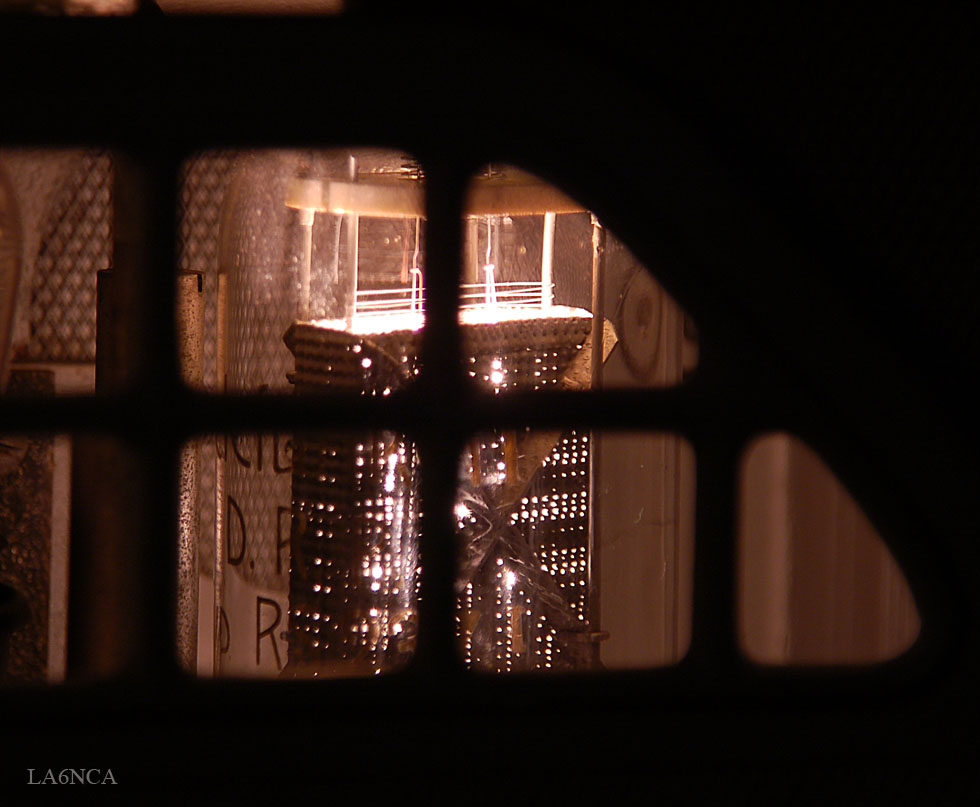 Closeup of one RS237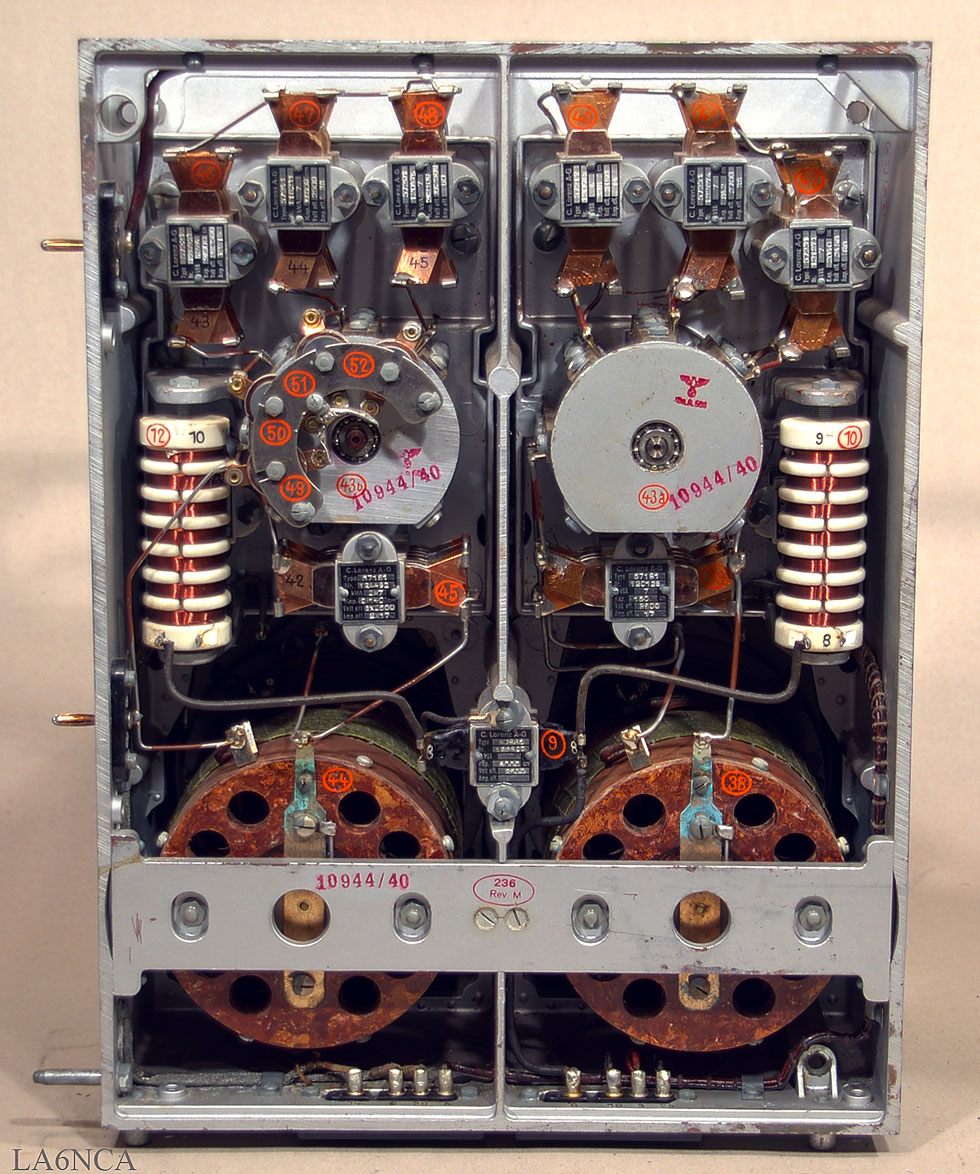 100ws5a.jpg

Oscillator is to the right of the image.
PA part is on the left.
The two large round boxes at the bottom are the variable coils in oscillator and PA.
These are connected to the frequency setting button.
The frequency is determined by these.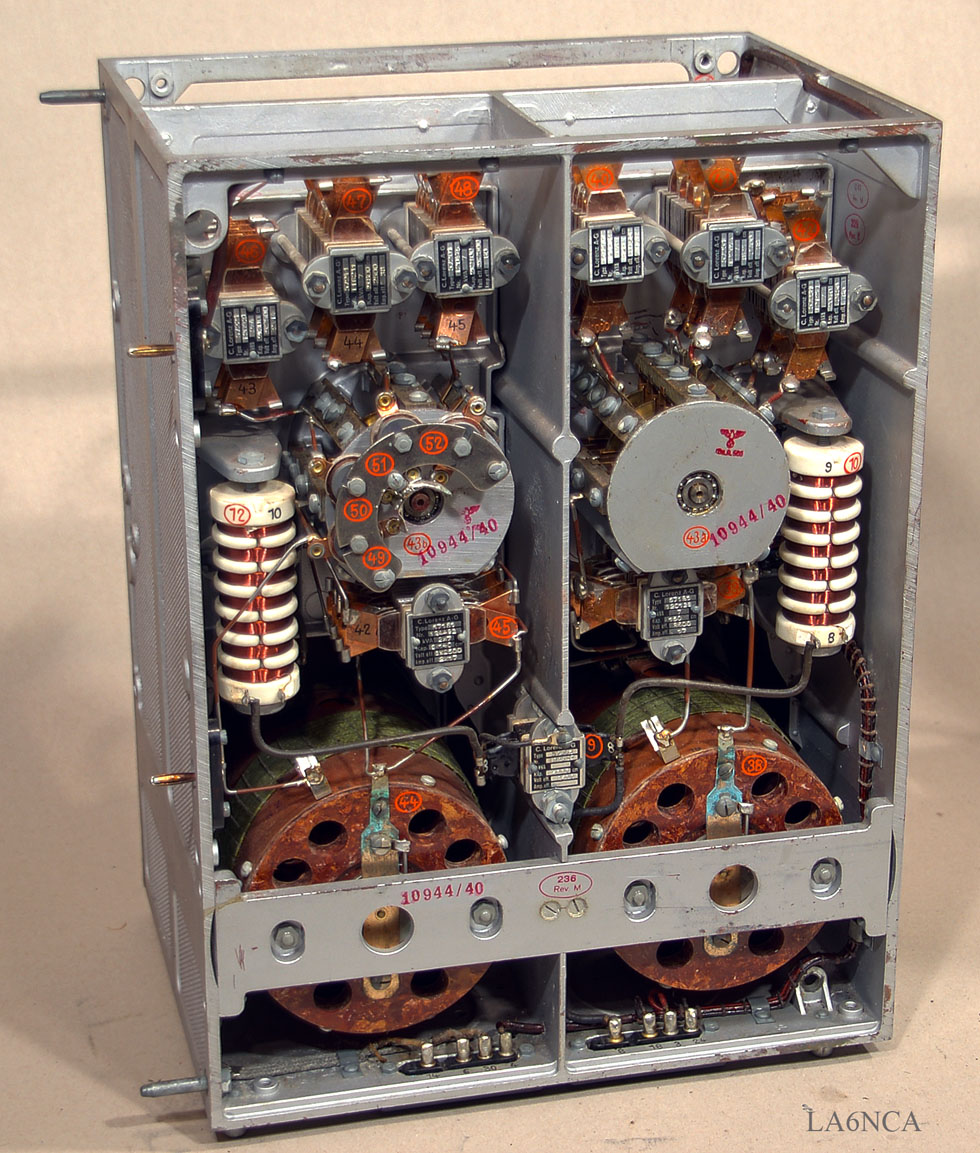 100ws6a.jpg

Mechanical great design.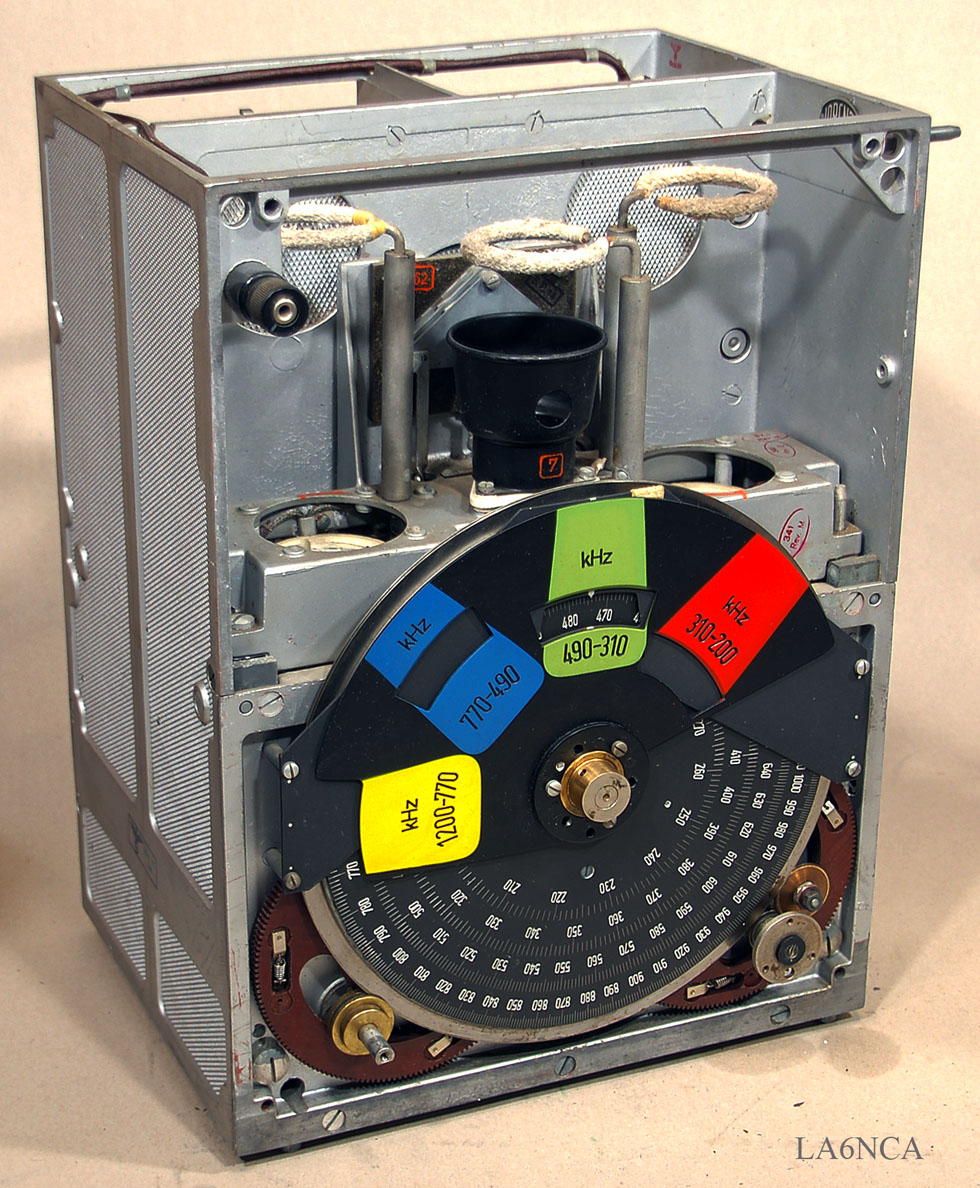 100ws7a.jpg

The transmitter as seen from the front.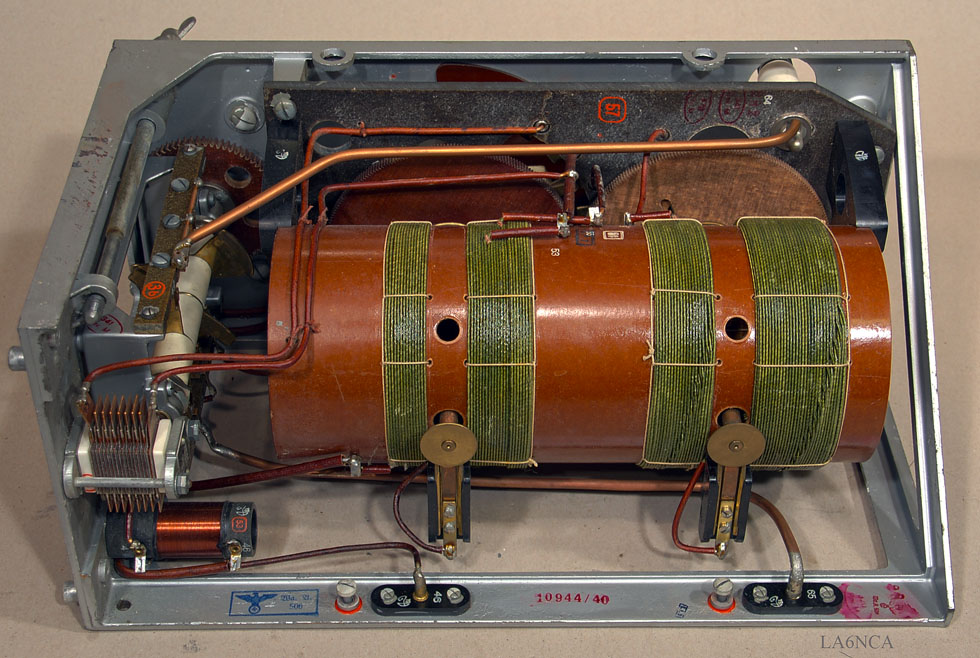 100ws14a.jpg

Antenna Tuner is also fantastic great design.







Closeup of stamps on the antenna tuner.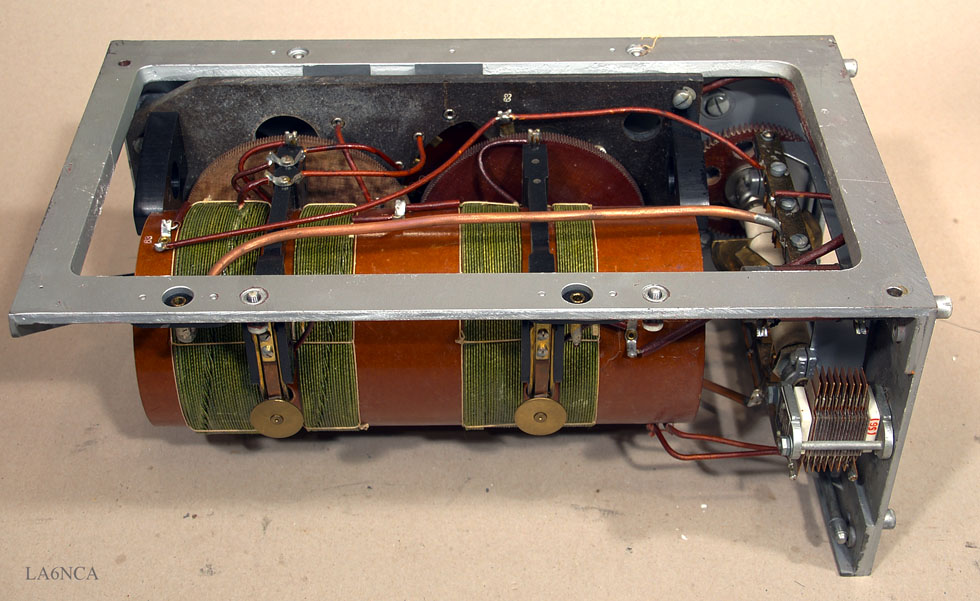 100ws13a.jpg

Other side of the antenna tuner.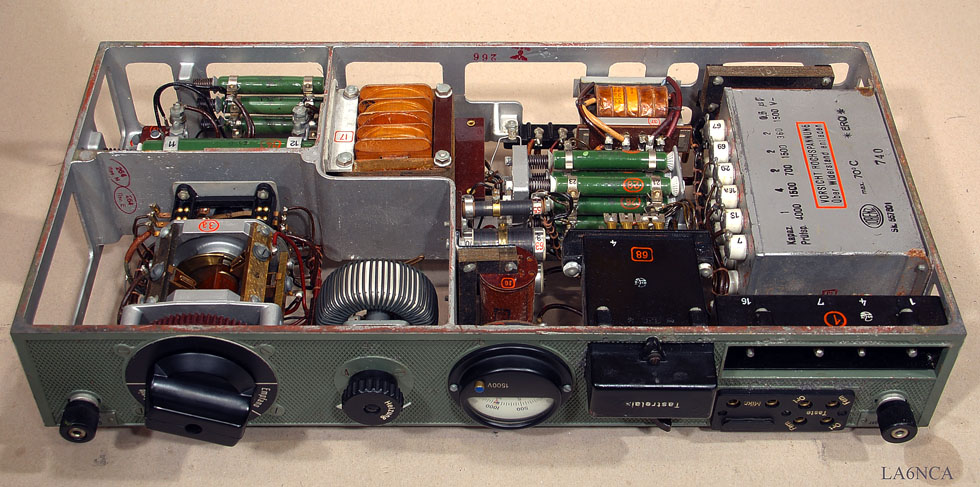 100ws8a.jpg

This is the underside of the the audio part.
It is also keying electronics.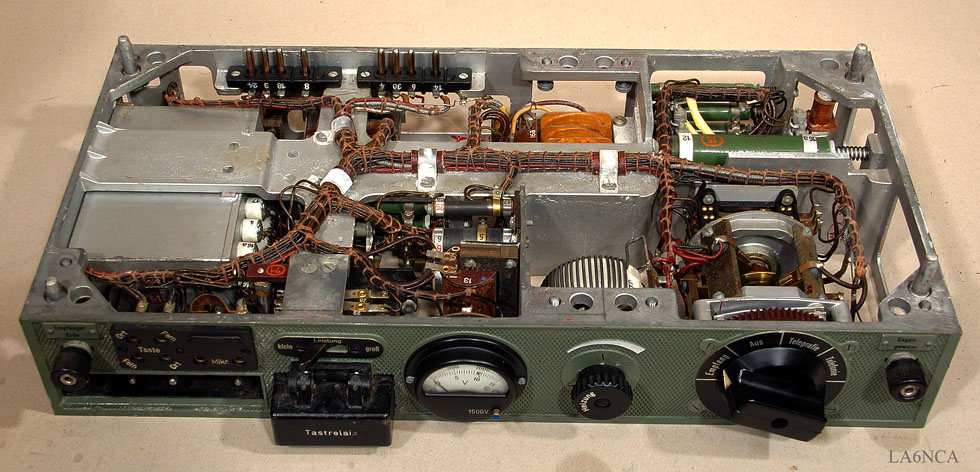 100ws9a.jpg

This is above the the audio part.
Very nice.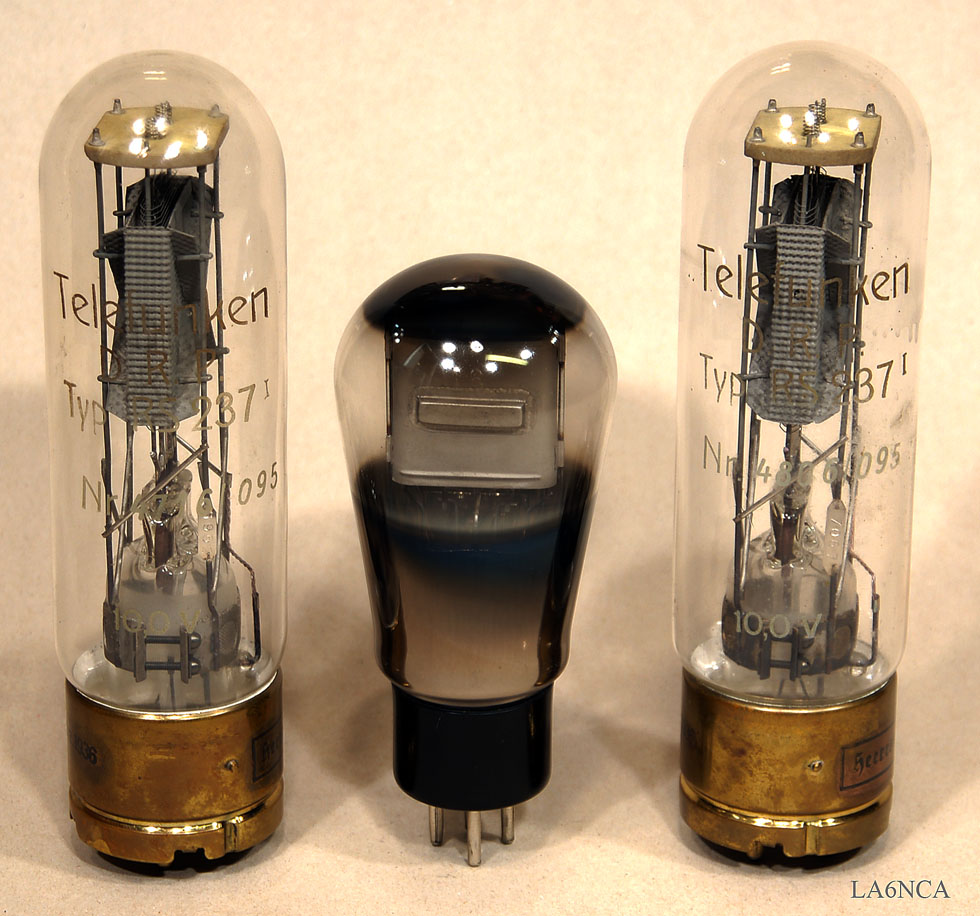 Here is the great radio tubes.
RS237 and RS241 are now very expensive tubes.
They are now being used in the best high end audio amplifiers.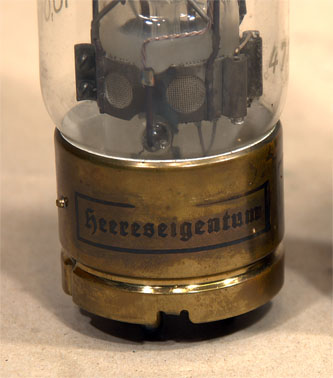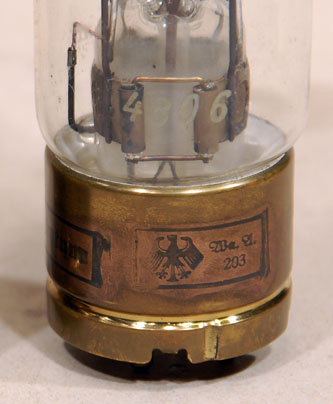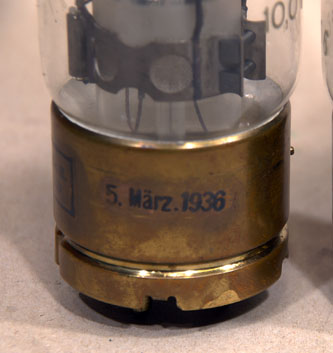 Marking on tubes base.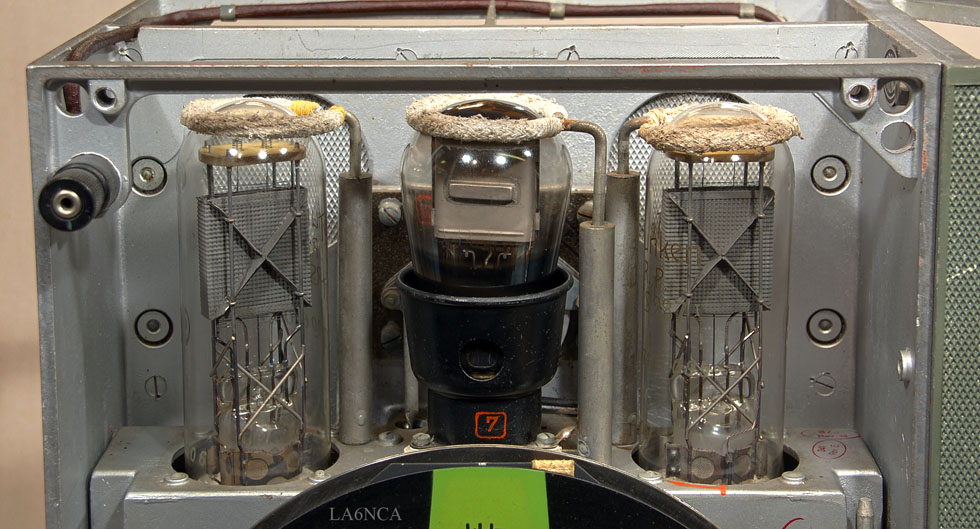 100ws15a.jpg

The tubes are back in the transmitter.





---
---