LA6NCA RADIO COLLECTION

NRS-100



---
---
NRS100 - Norwegian Radio Station 100
The Norwegian home guard used mostly German radio equipment after the WW2.
This radio station NRS100 is designed in 1951 by Radiosalg A/S in Oslo for the Norwegian home guard for replacement of the German equipment. 1000 set was later produced by StÝrens Radiofabrikk in Oslo. Price in 1952 was 855 NOK.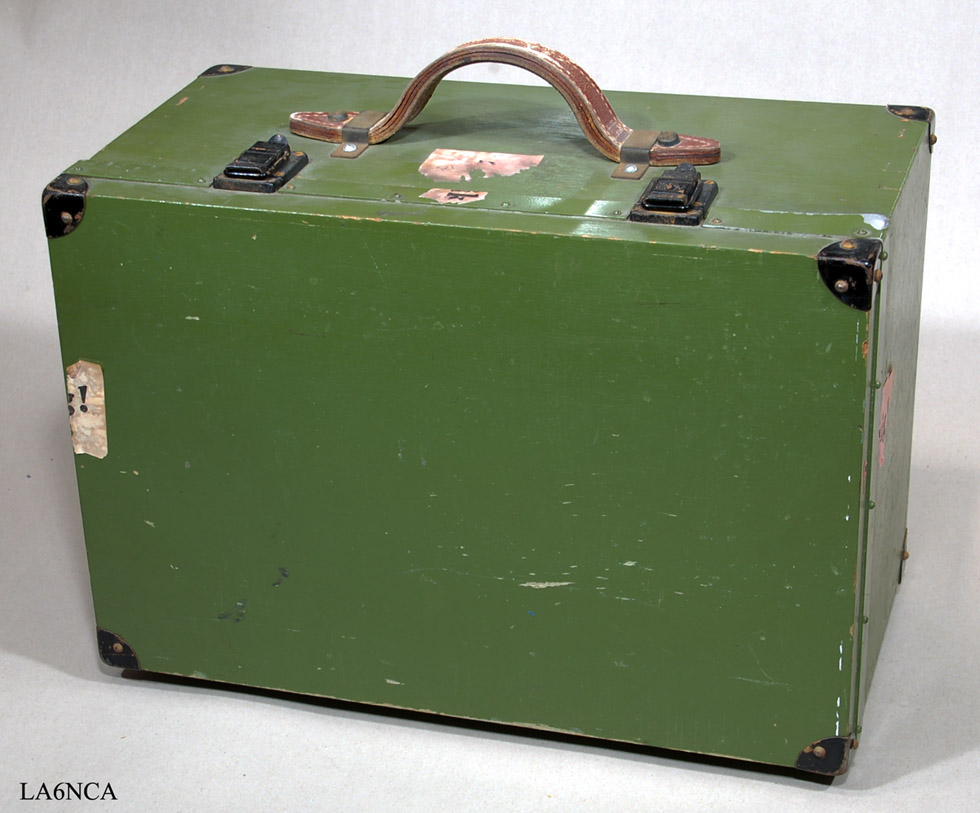 The NRS100 is mounted in a wooden transport case.
Each Home Guard soldier had equipment and weapons at home.
The radio was located at the home of communications officer in the Home Guard Company.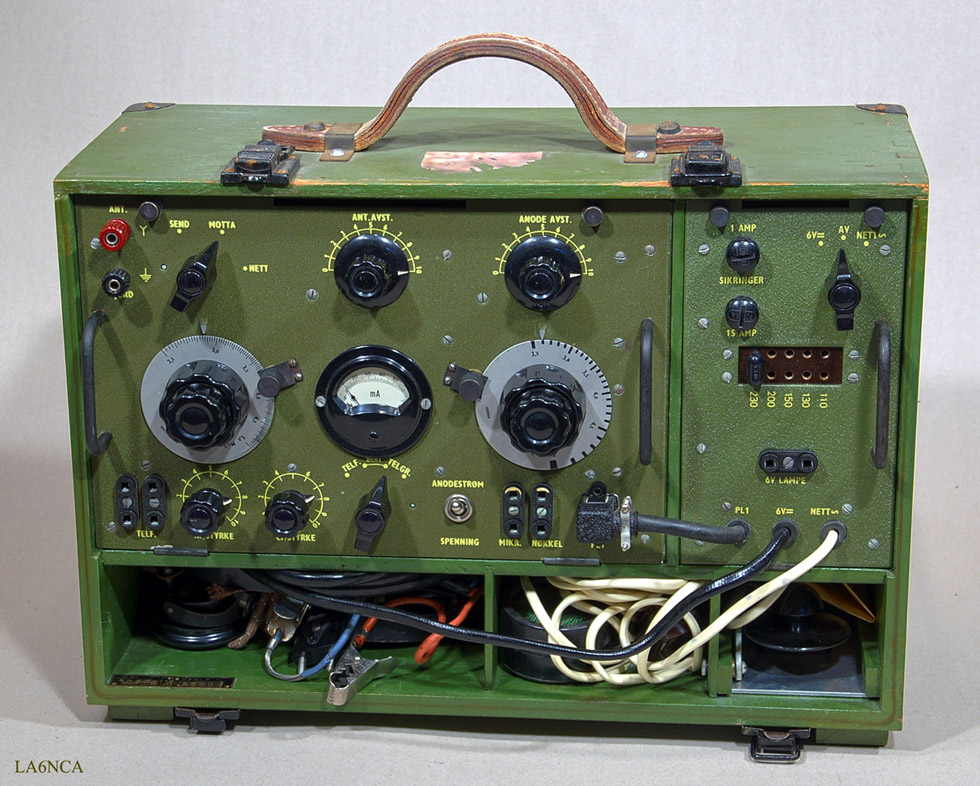 SPEC:

Frequency range
Power output AM
Power output CW
Size
Weight
Power input


2.5 - 5.0 MHz
10 Watt
15 Watt
45cm x 30cm x 24cm
16.5 kg
6VDC or 230VAC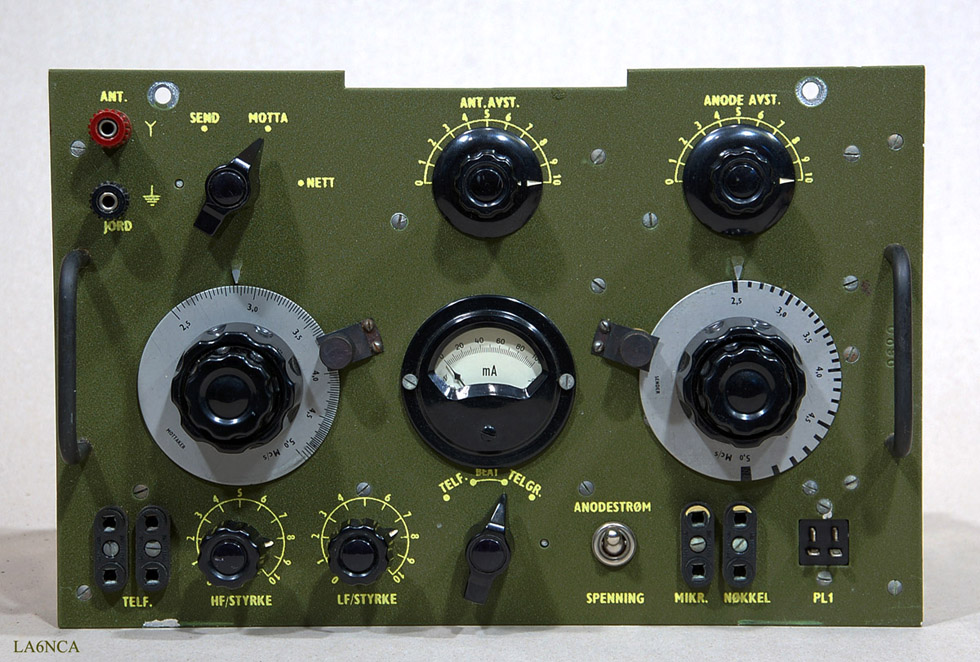 The radio seems to be brand new.
Do not think it has been used.
First MF was tuned to 455kHz, the second MF was tuned to 388kHz.
It worked great after I replaced the capacitors in the second MF transformer.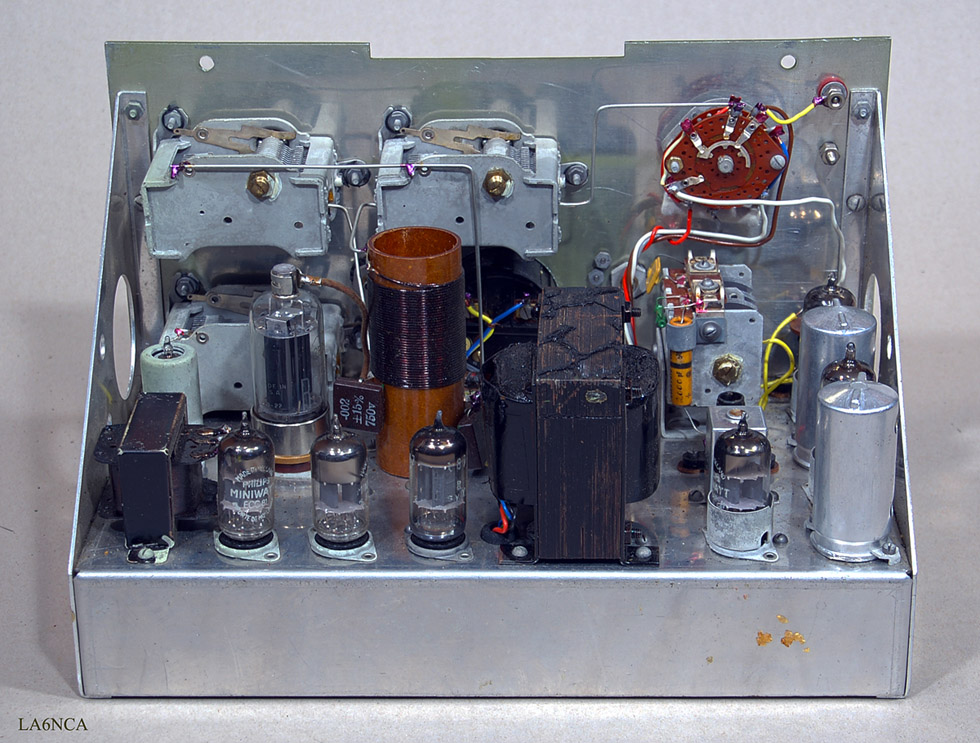 Front from left is the microphone transformer, three modulator tubes and modulation transformer.
The receiver is located to the right.
Rear left is the oscillator tube and 2E26 output tubes.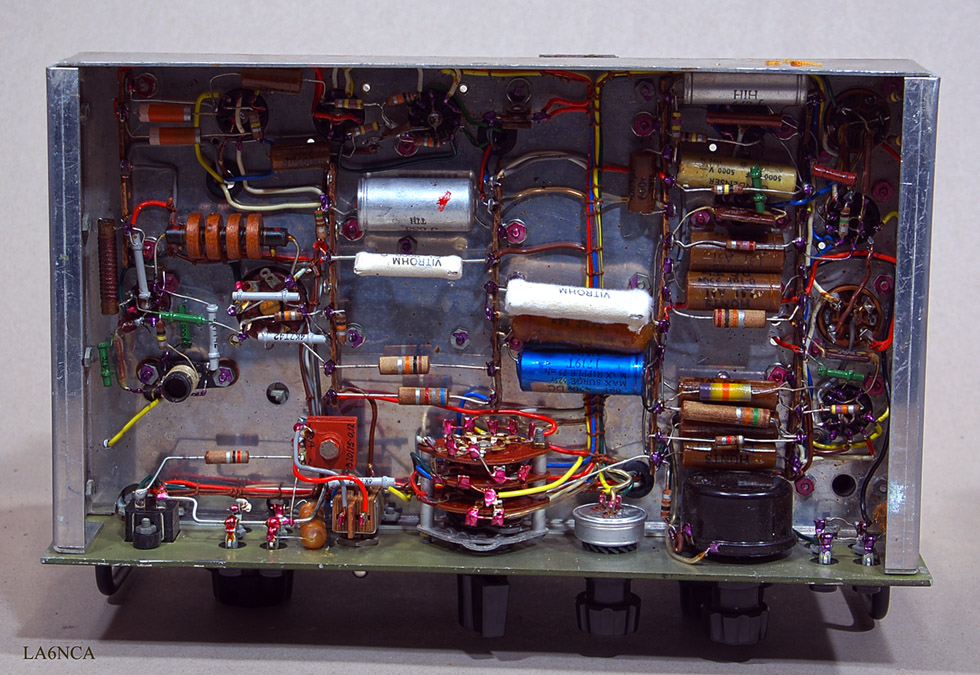 Pretty Nice soldered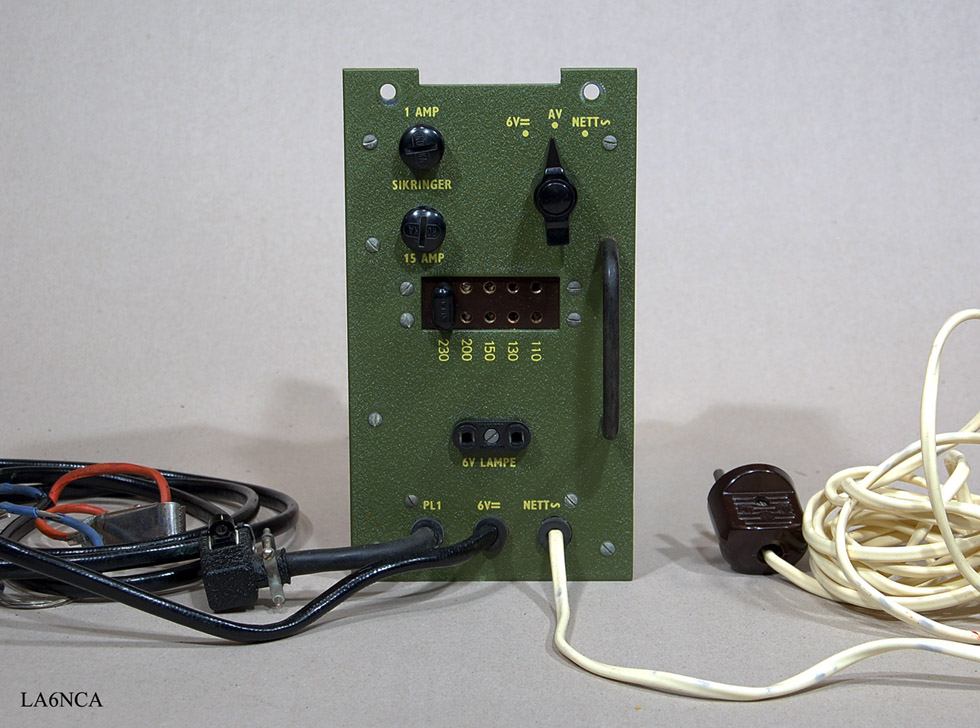 Power with 230VAC and 6VDC input cables.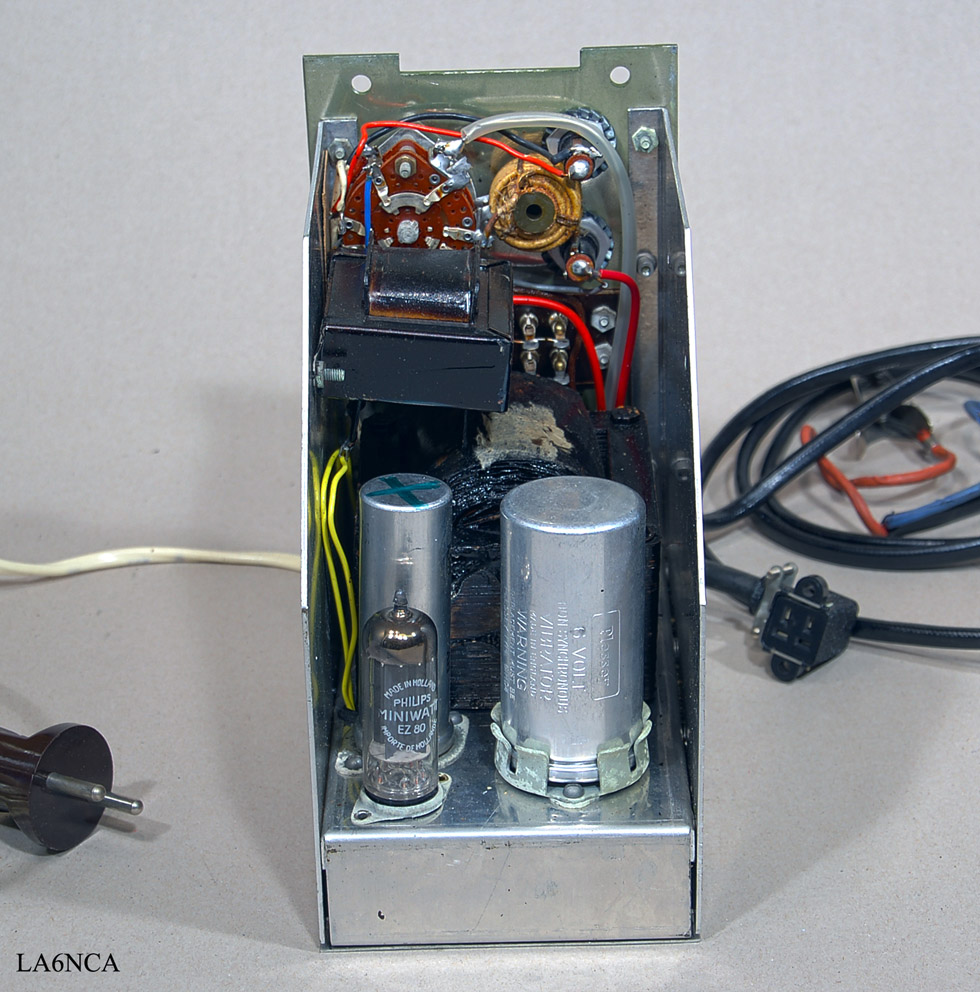 Power Rear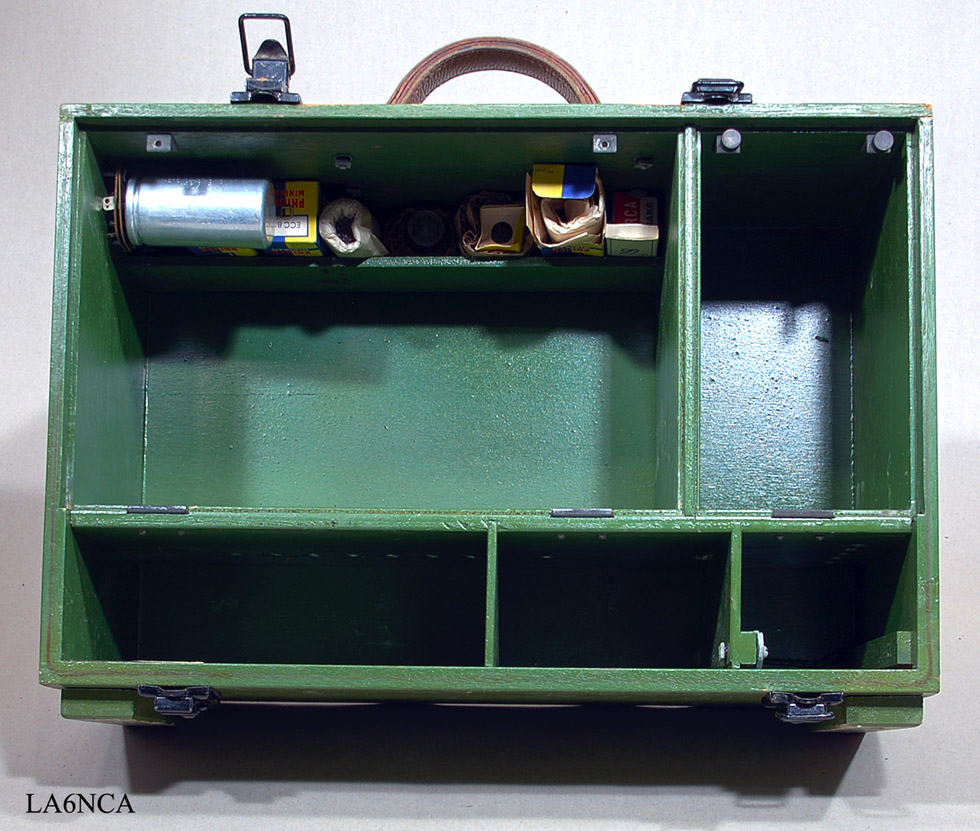 Here's wooden box with spare parts. Tubes and vibrator.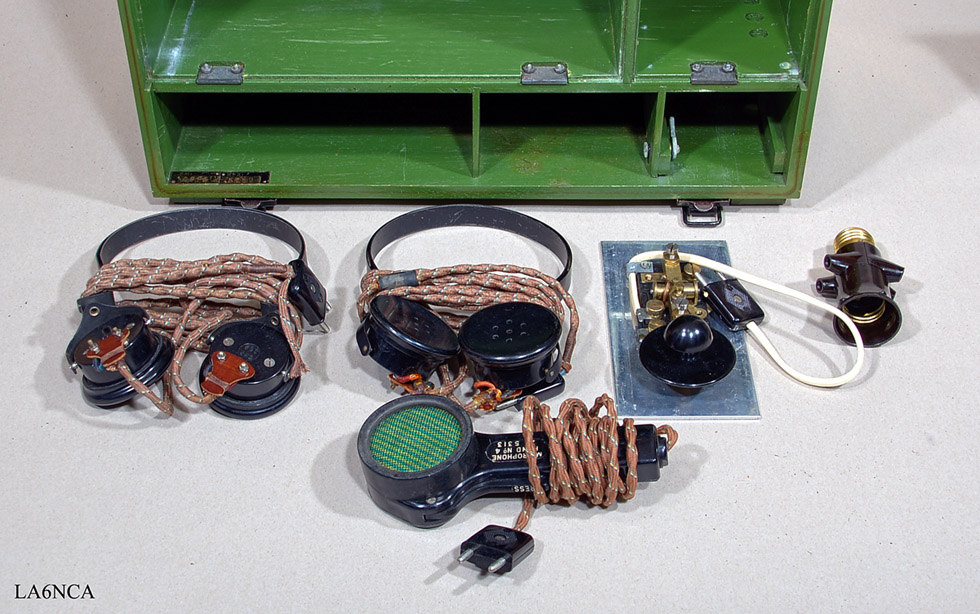 Headphones, microphone and morse key included in the box.
A special power connector to mount a lamp is also included.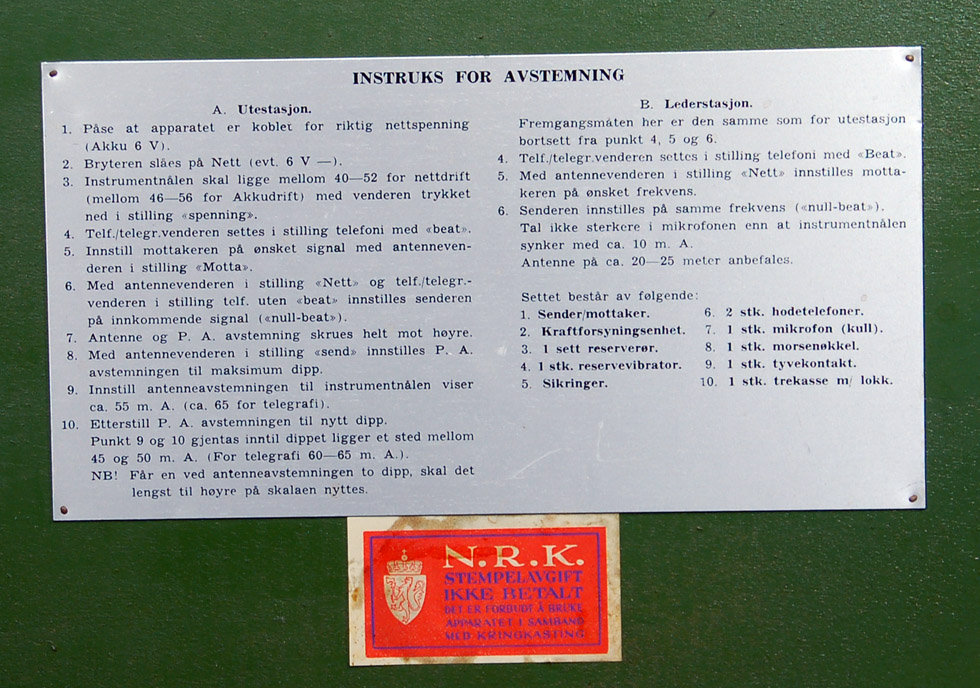 The red label says that it is forbidden to listen to broadcast stations.
One had in Norway pay money to the state broadcasting company (NRK) to get permission to listen to the radio.
National Guard did not pay this fee, so it was forbidden to listen to the broadcast stations with this radio.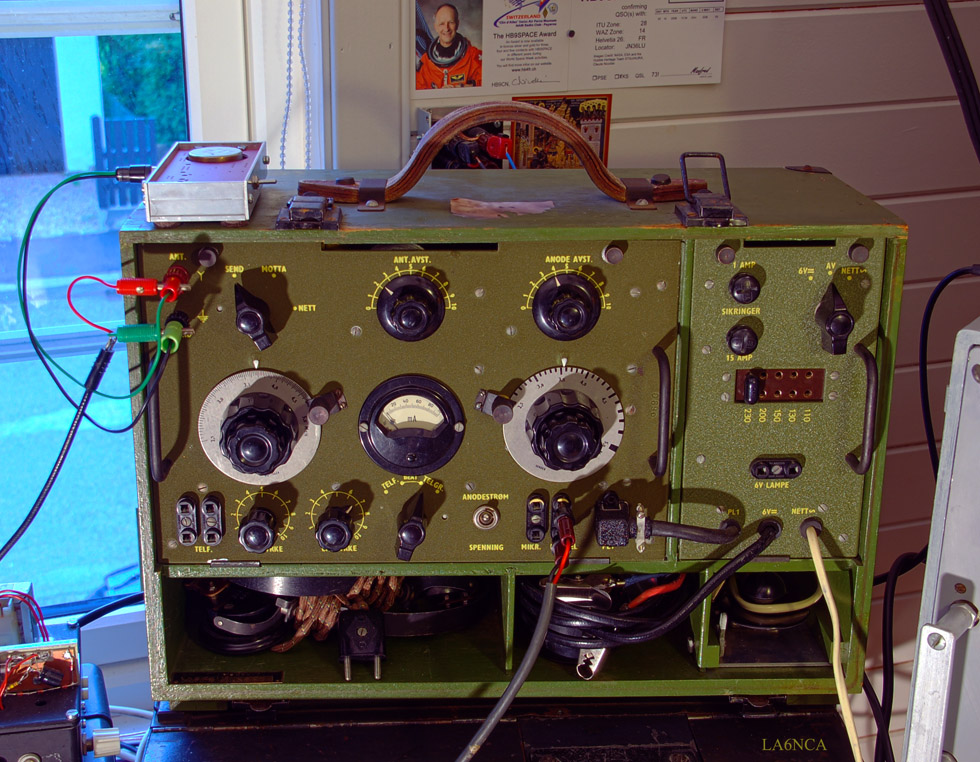 Here is NRS100 in my radio room and will be tested on air for the first time.



Most of the information comes from Tore Moe article NRHF's magazine Hello Hello no.5 1990
Here is the main page of NRHF (Norwegian Radio Historical Society)


---
---