LA6NCA

WINLINK




---
---
I have this summer tested WinLink and Winmor.
Having traveled around Norway, Denmark and Germany.
Using a small KX3 I have sent and received emails from my friends and radio amateurs.
---
PORTABLE DIPOLE ANTENNA FOR HF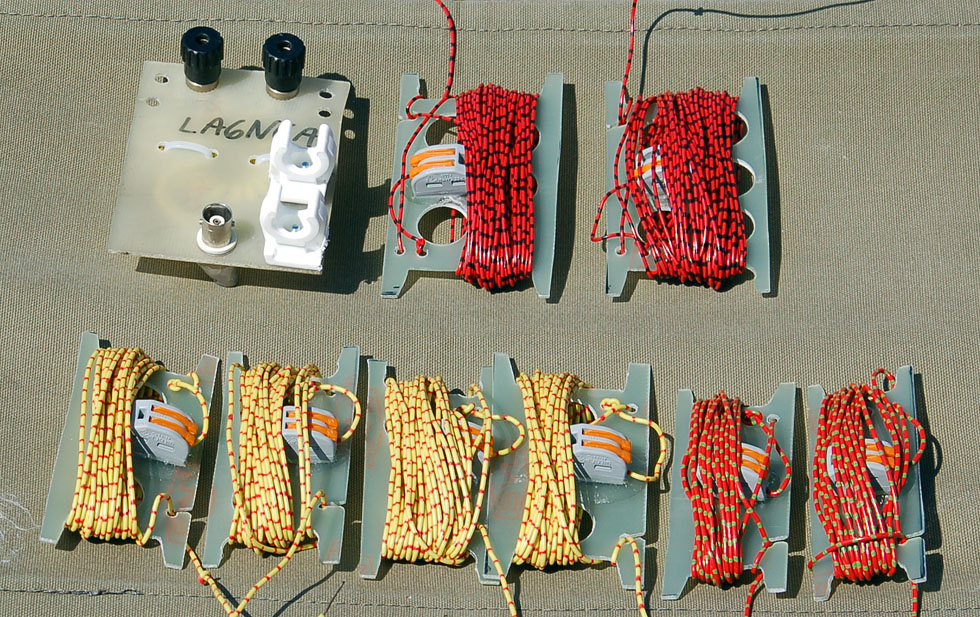 Here is my new super lightweight dipole for HF.
The lengths of the various parts is so that I can operates on all amateur
bands by joining them together to form a half-wave dipole.
Utilizes standard cable joints that I have glued on the plate.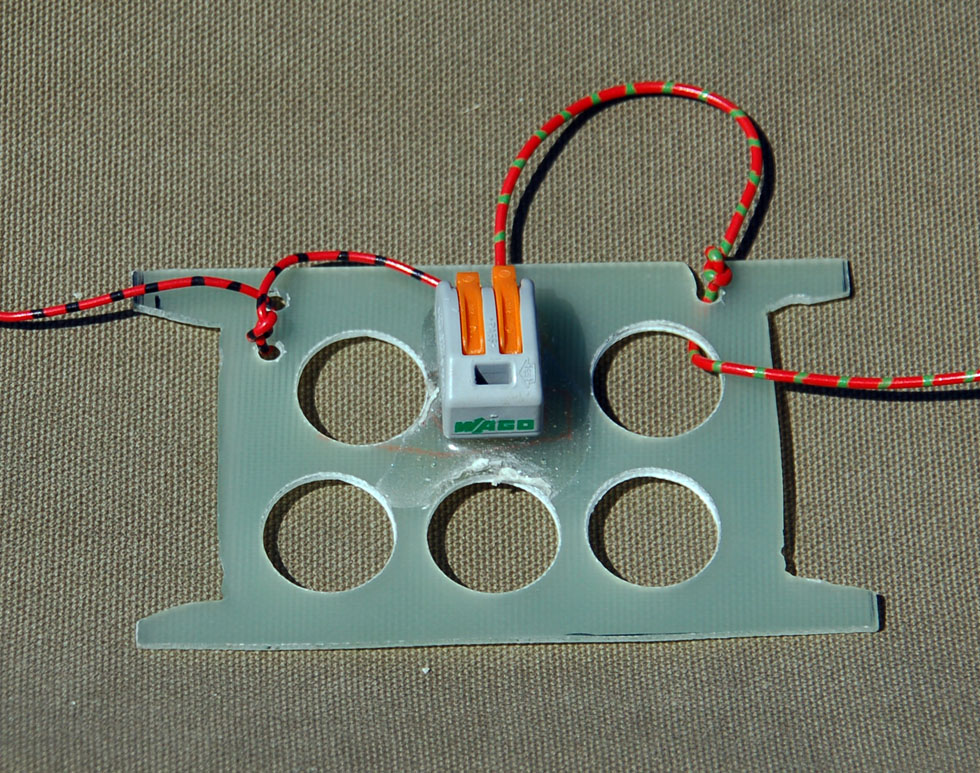 Here's how I connect the different dipole parts.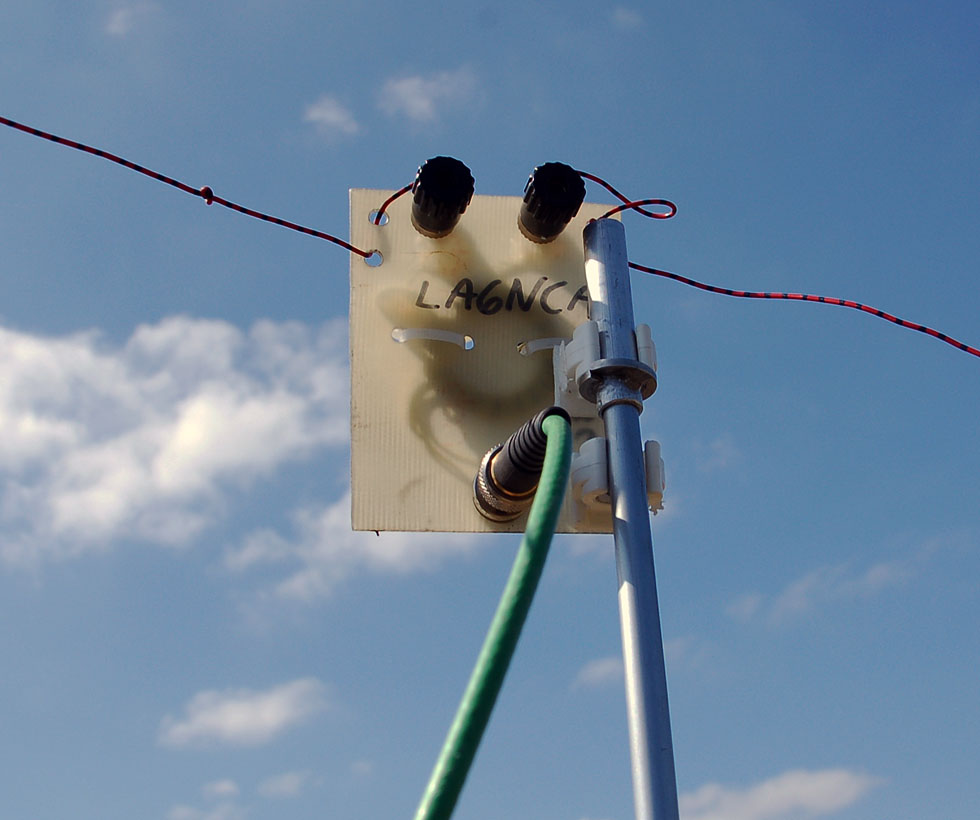 The balun is mounted on top of a 7 meter fishing rod.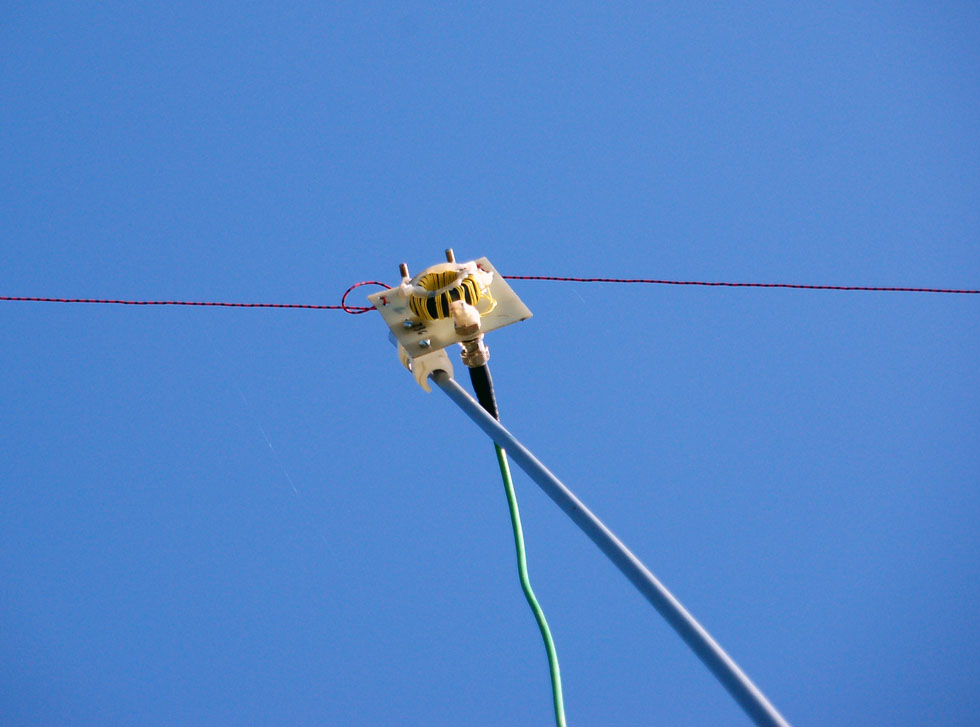 This is a 1: 1 Ferite balun.
Using a 75 ohm coaxial cable.


---
USB RADIO INTERFACE SOUND CARD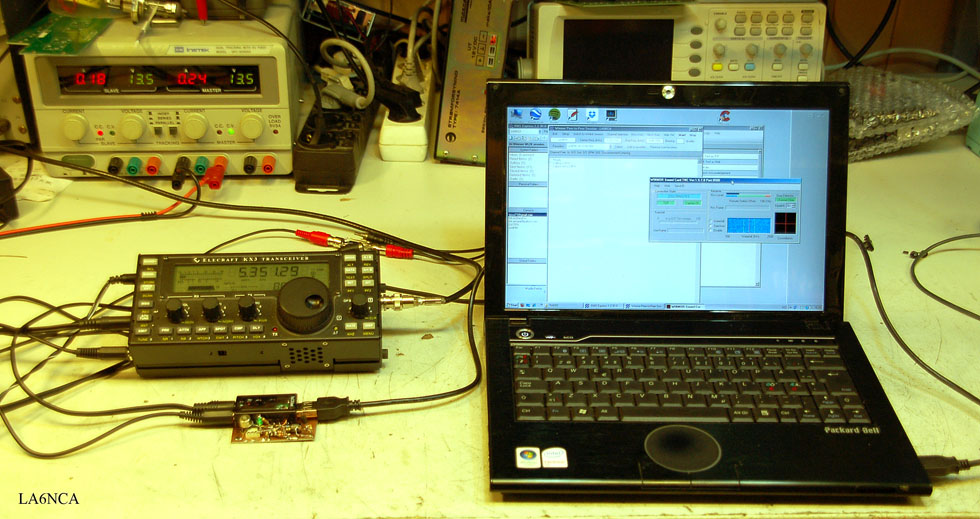 I'm testing here my new radio interface on Winmor.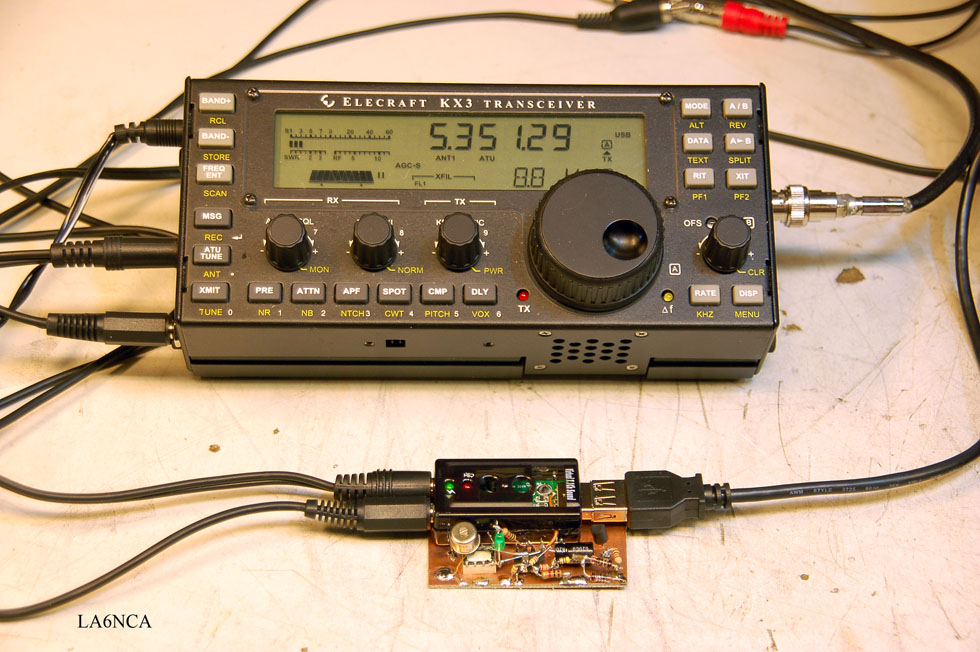 KX3 and my new soundcard with vox keying circuits.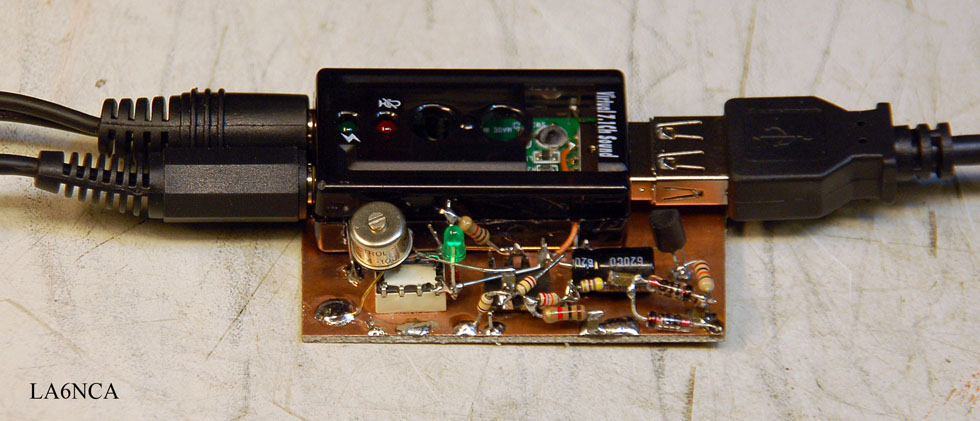 This sound card costs about $ 6 on eBay.
The rest of the electronics that I have made cost less.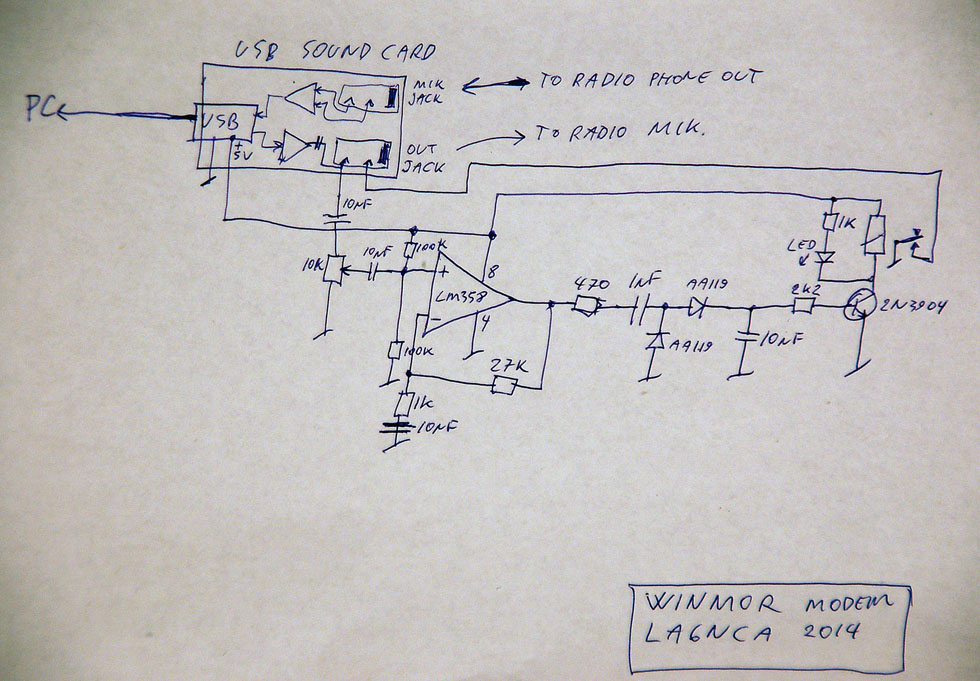 Here are keying electronics.
I'll pick out 5VDC from the sound card.
The sound also taken out of here.
The relay connected back to one channel of audio out jack connector on sound card.
The capacitor from the soundcard to this pin on the jack plug is removed.
---
PC POWER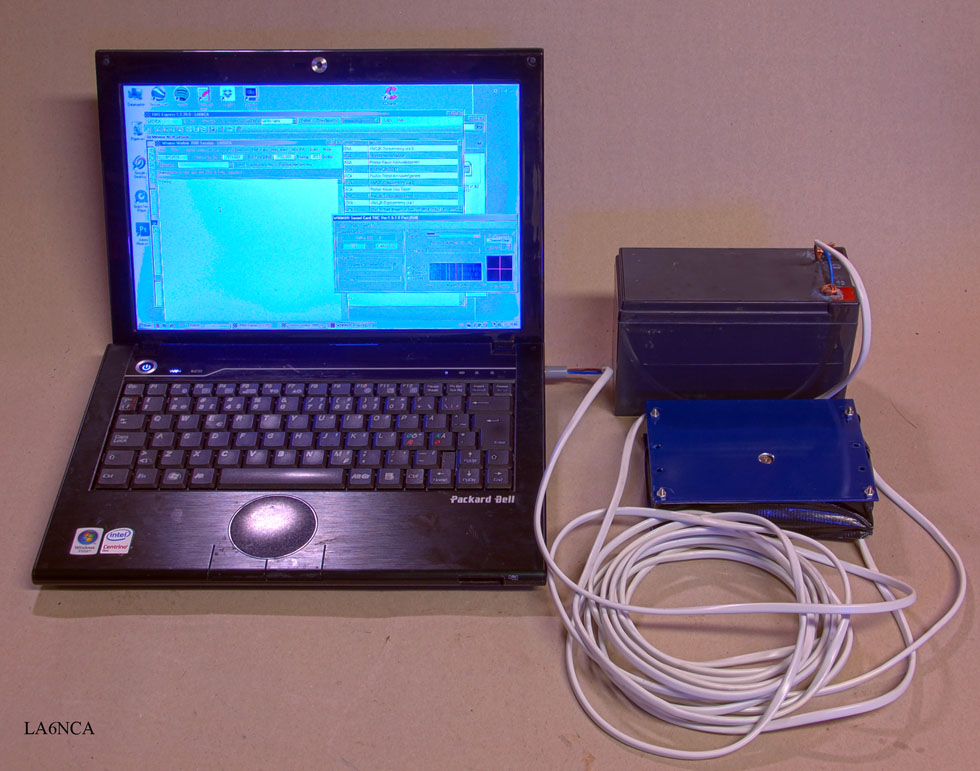 ---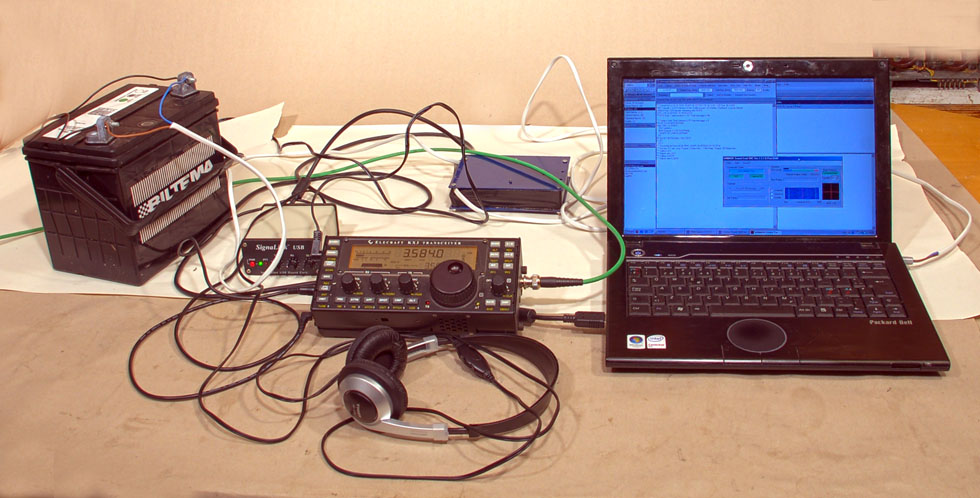 This is my setup I used during the nationale WinLink communications exercise in January 2015.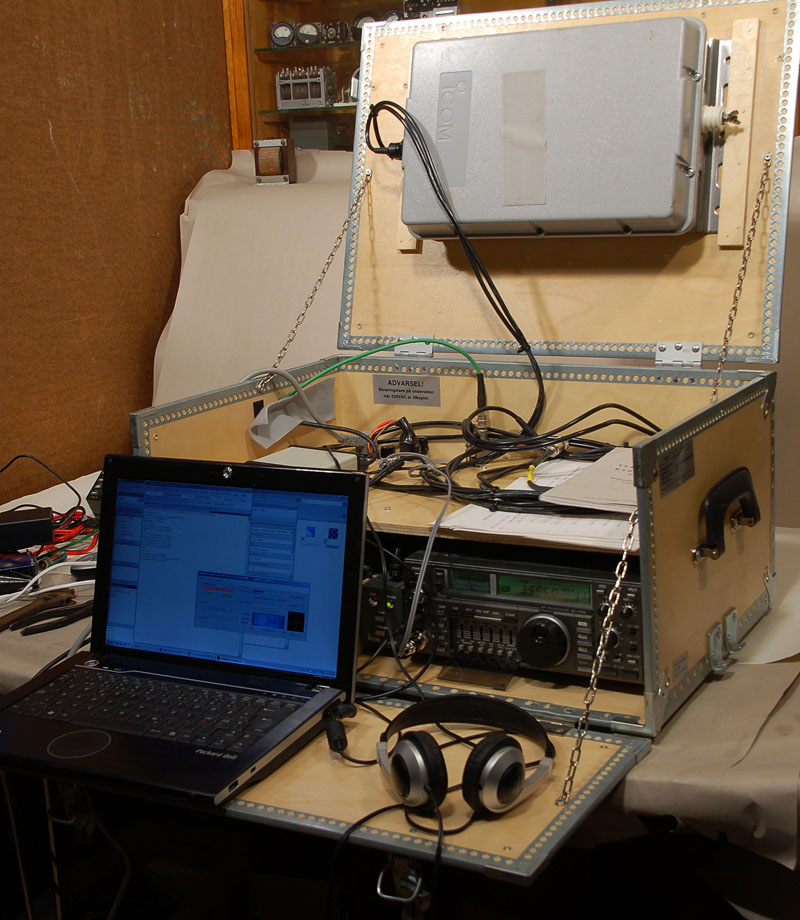 This is my latest WinLink equipment.
This is a NO / VRC-735.
This radio was made for the Norwegian Home Guard as a main station on Batalion command center. .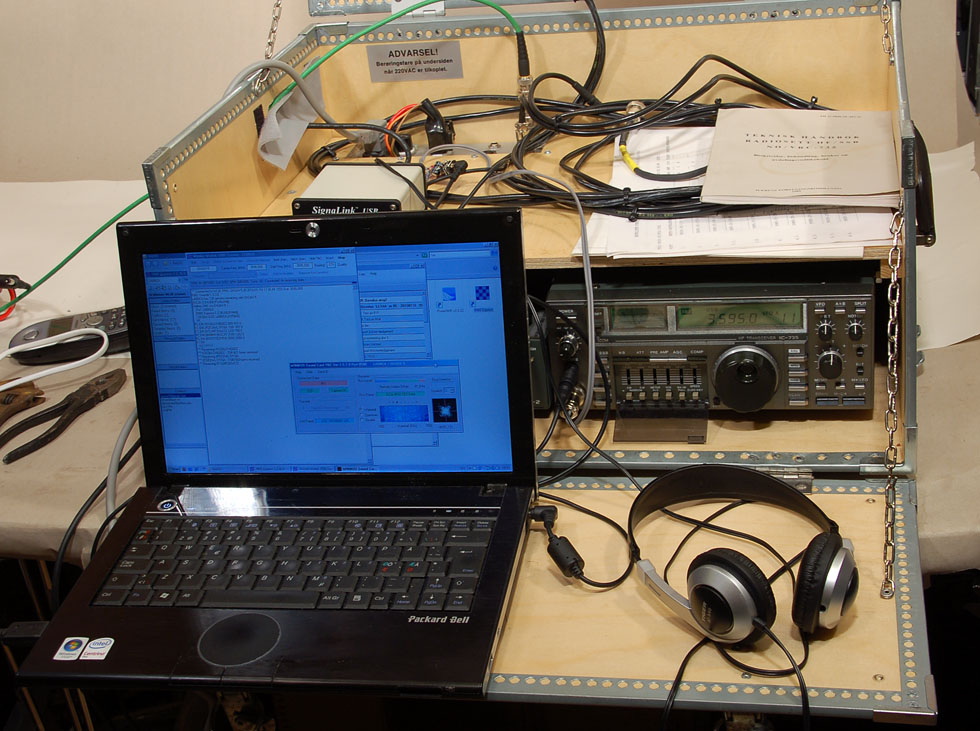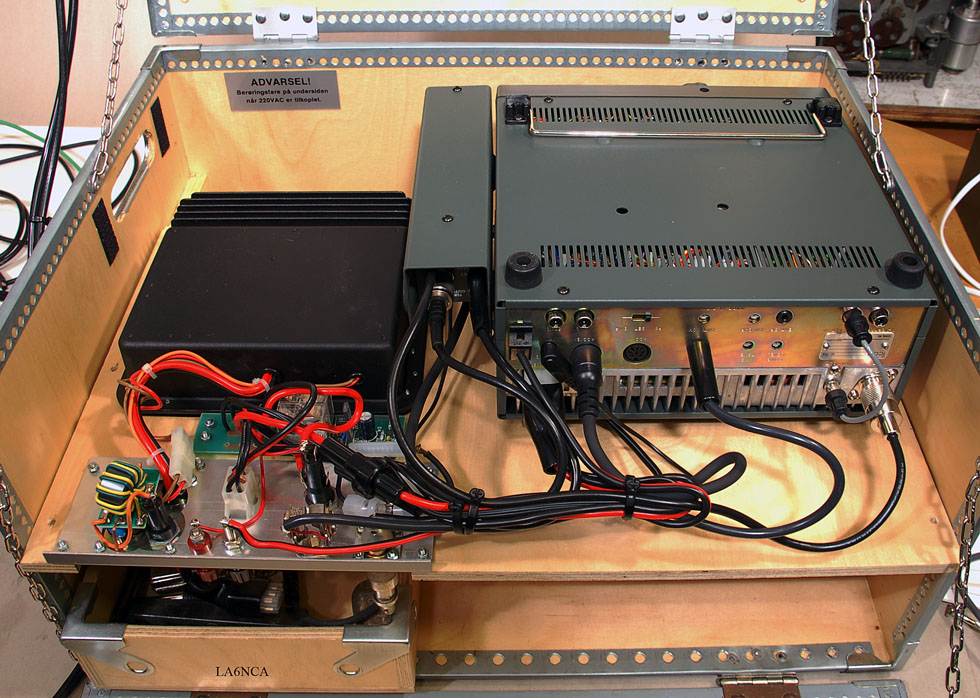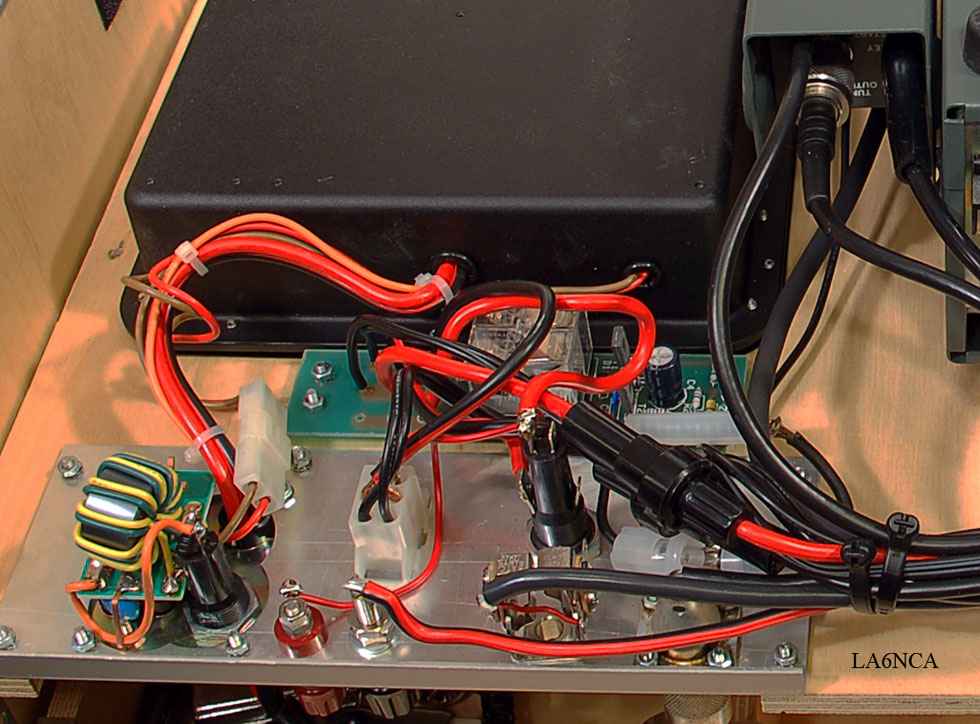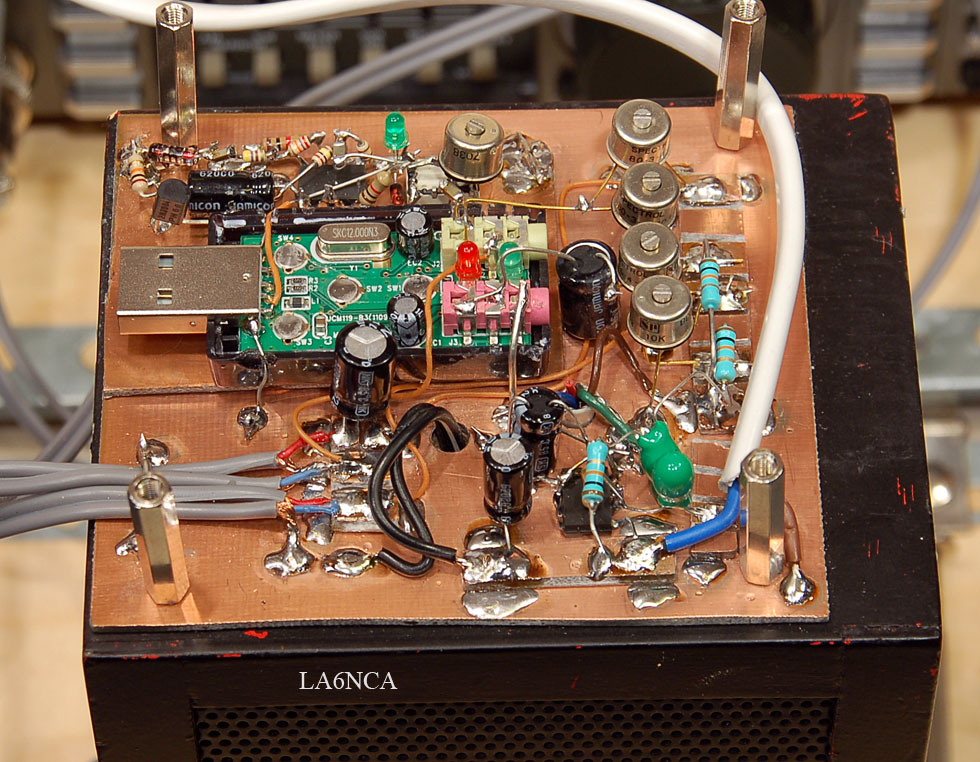 ---
---