LA6NCA

LA6NCA-6146, SI5351 CW Transmitter

---
I have designed a new transmitter.
The oscillator consists of a modern SI5351 and output stage
consists of a 6146 tube amplifier.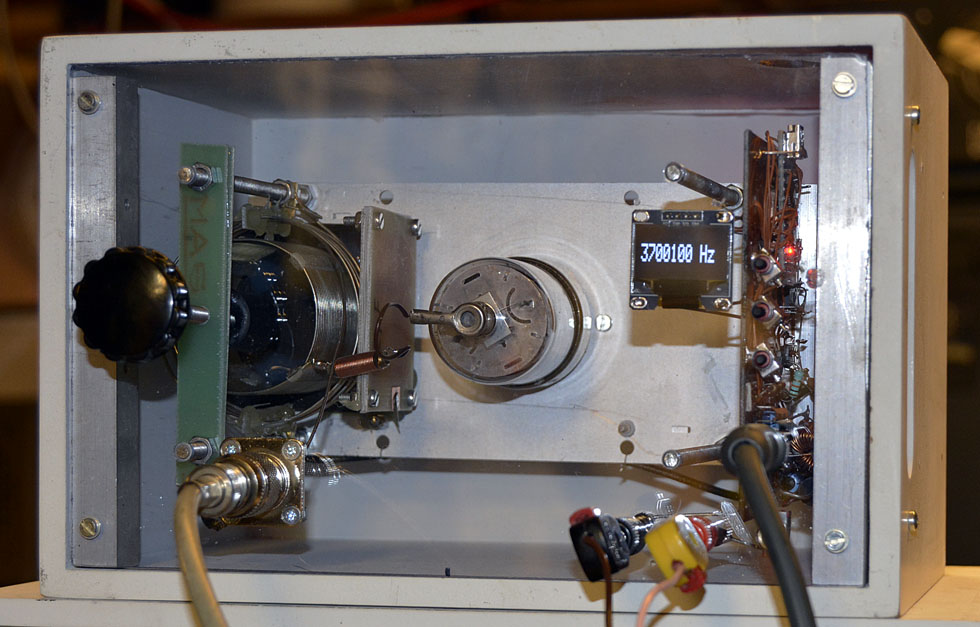 Three cables are connected to the transmitter. Antenna cable, 12VDC Power and CW key.
The frequency shown on the display. On the three pushbuttons I can choose the desired frequency.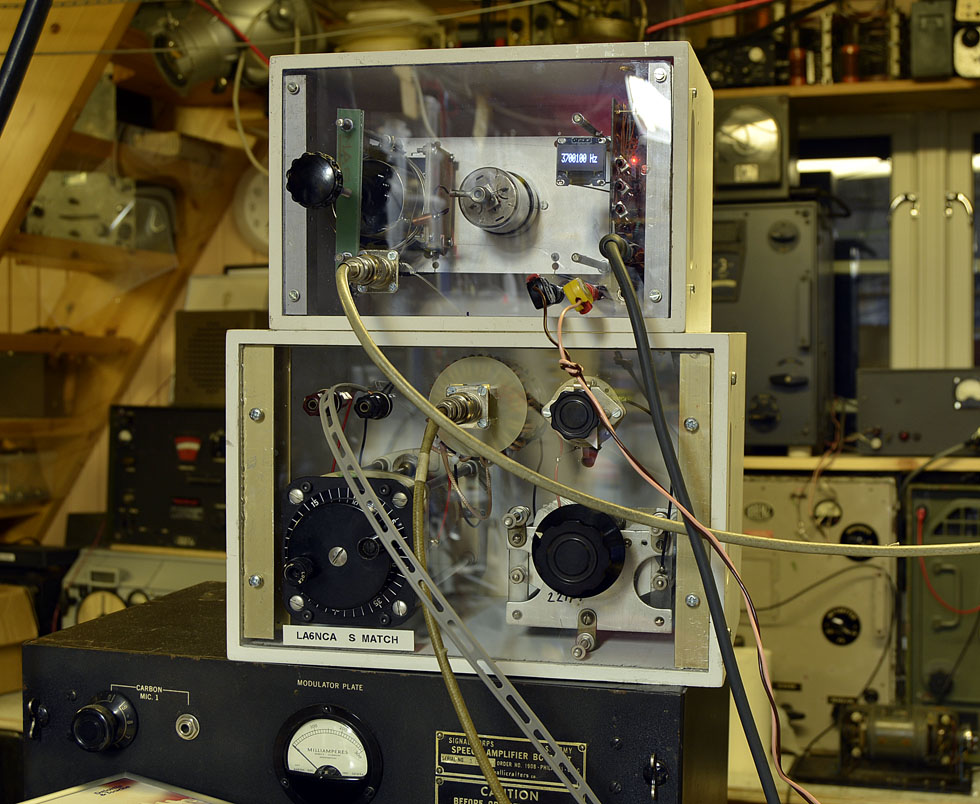 I'm testing for the first time the transmitter with my S-tuner.
Both have this special plexiglass design.


| | | |
| --- | --- | --- |
| | | |
| This appears during startup. | When the transmitter is ready, the frequency is displayed. | During transmission this will be displayed. The white line is an instrument that shows the output voltage. This is used for tuning the output circuit |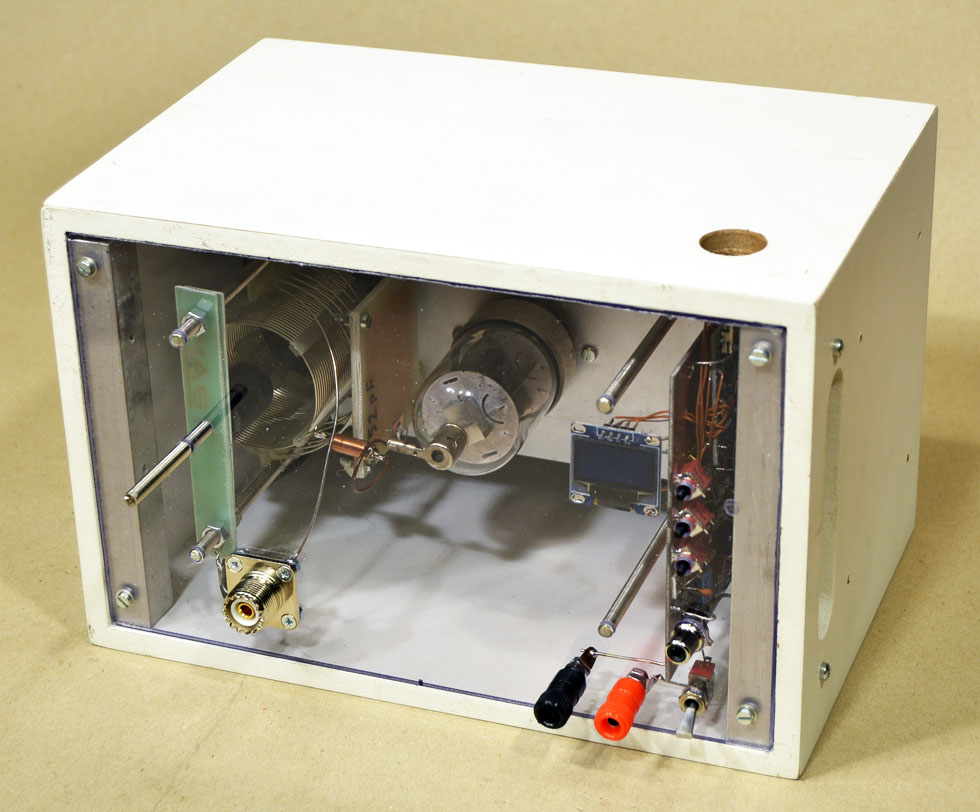 The front plate is made of transparent plastic. The box is made of wooden drawer..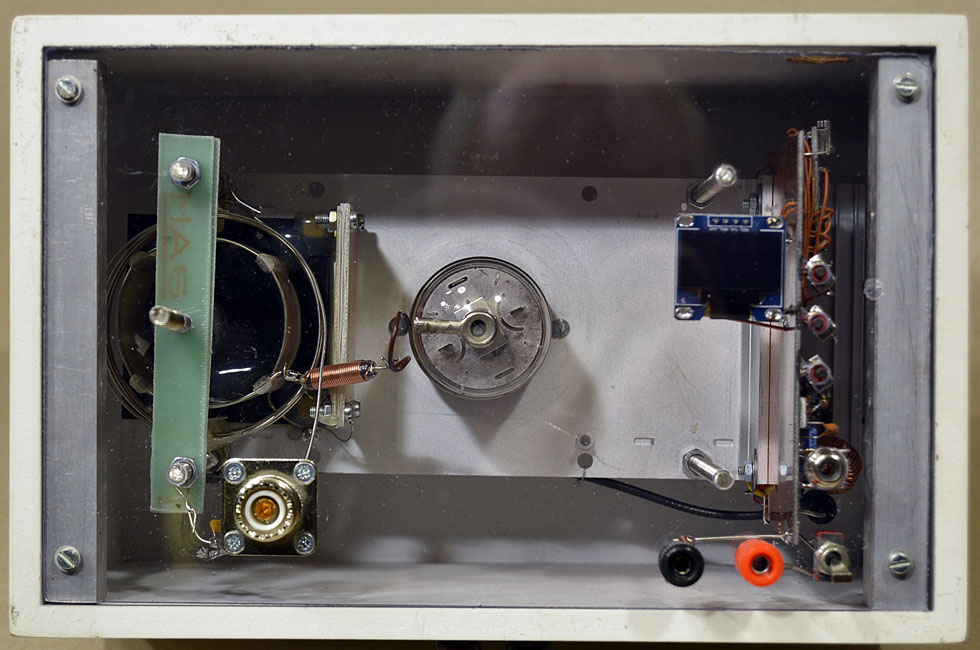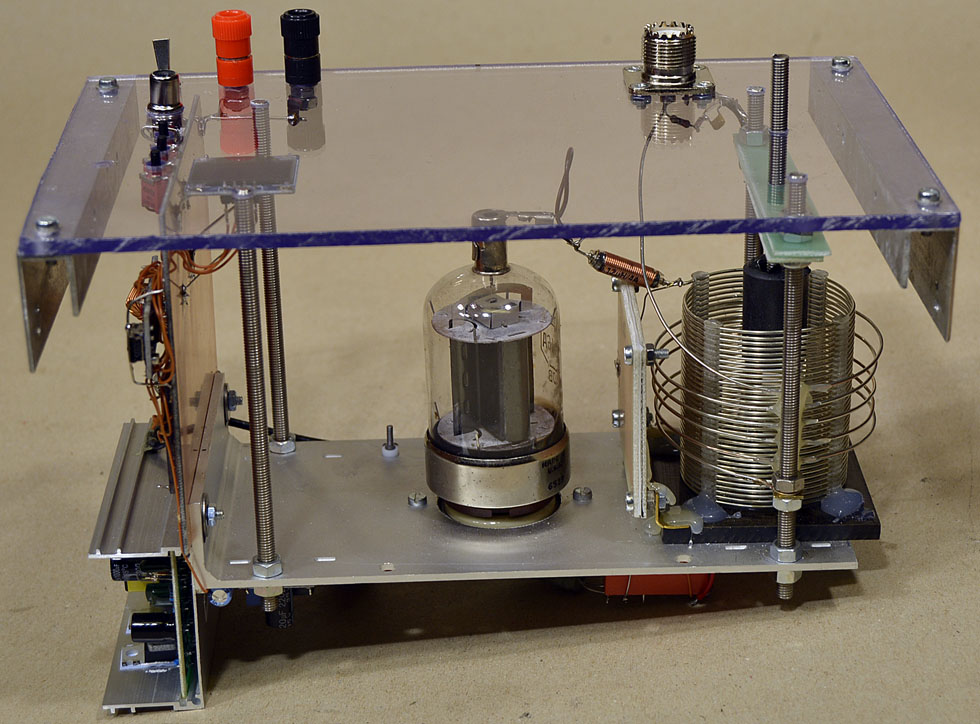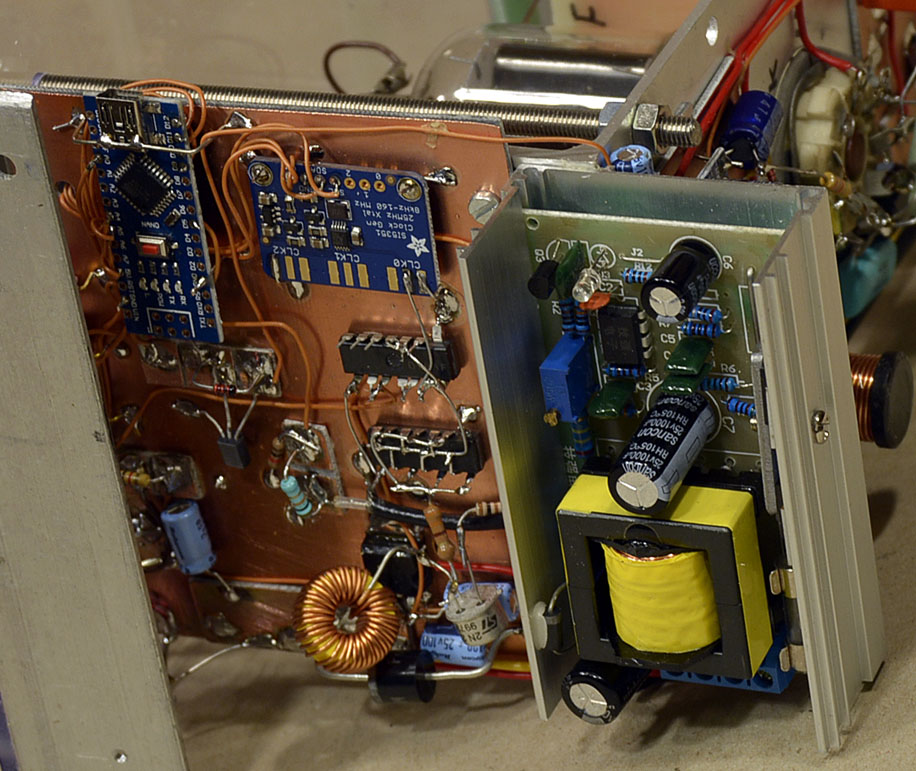 Here is the oscillator and power.
To the left we have an Arduino Nano.
In the middle we have an SI5351 oscillator.
To the right, we have the 300V power.
SW: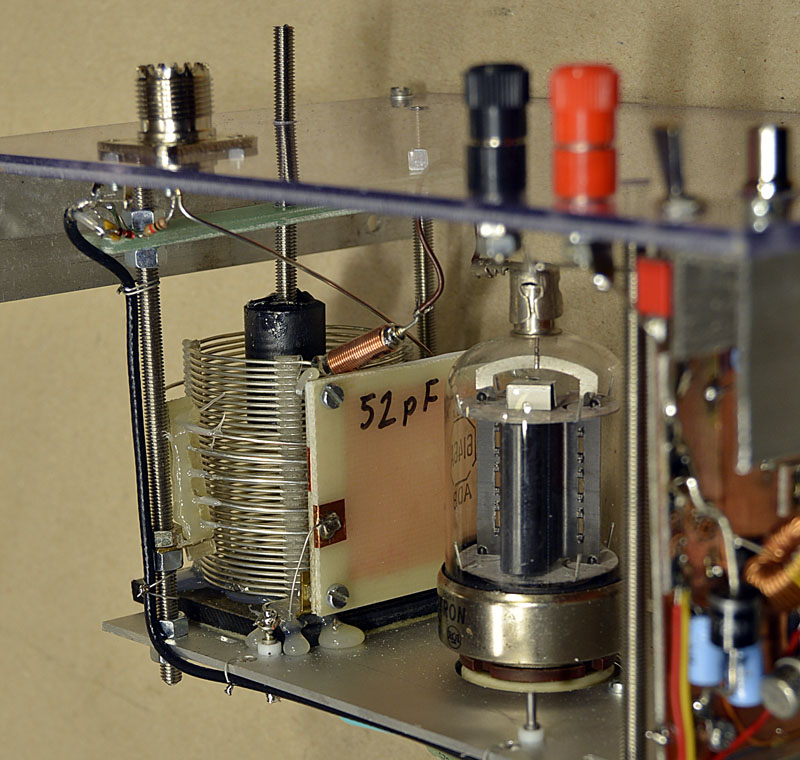 Here is my homemade capacitor. It consists of copper foil with teflon issolation.
The coil is also homemade. Tuning is done with a ferrite screwed into the coil.
---