LA6NCA
LA6NCA "SPY" TRANSMITTER
&
LA6NCA "SPY" RECEIVER

---
TRANSMITTER

I have long time wanted to make a small tube spy transmitter.
I found a bunch of small metal cans in my junk box.
I decided to try to fit a transmitter in such a box.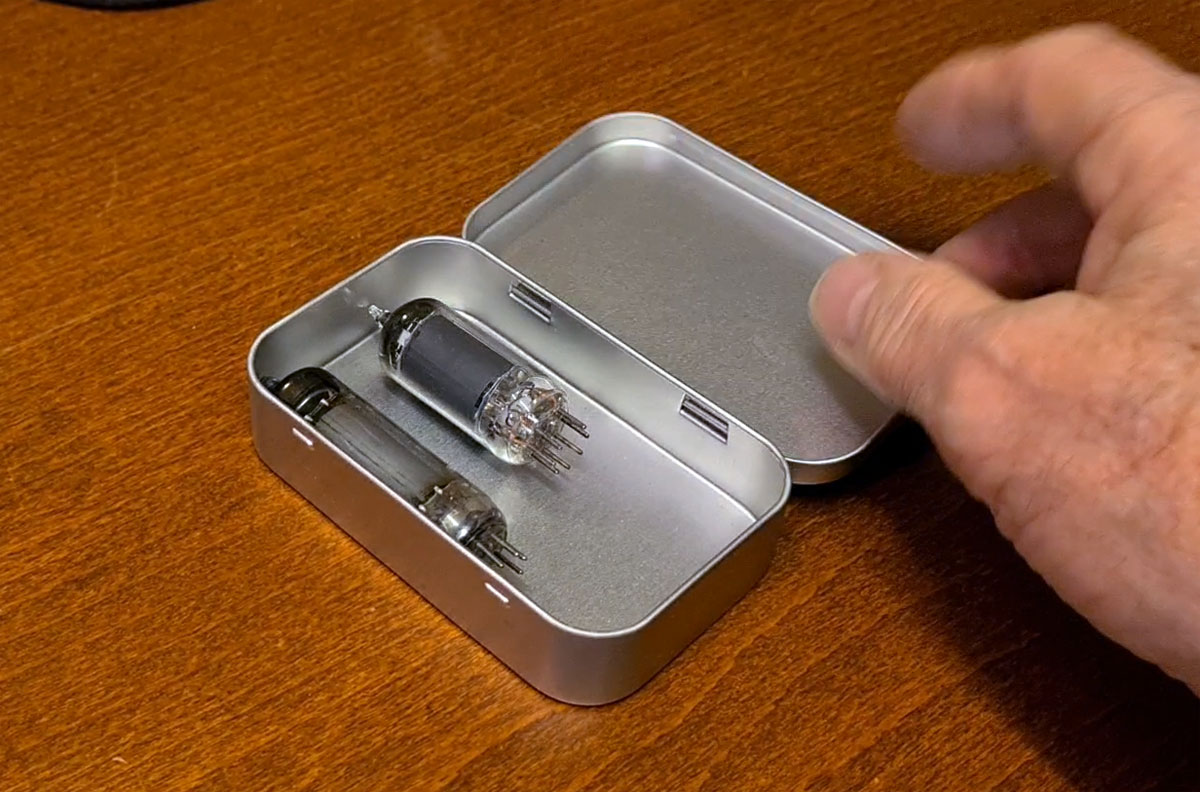 Here are the tubes in the box.
6AU6 and 6AQ5. (EF94 and EL90)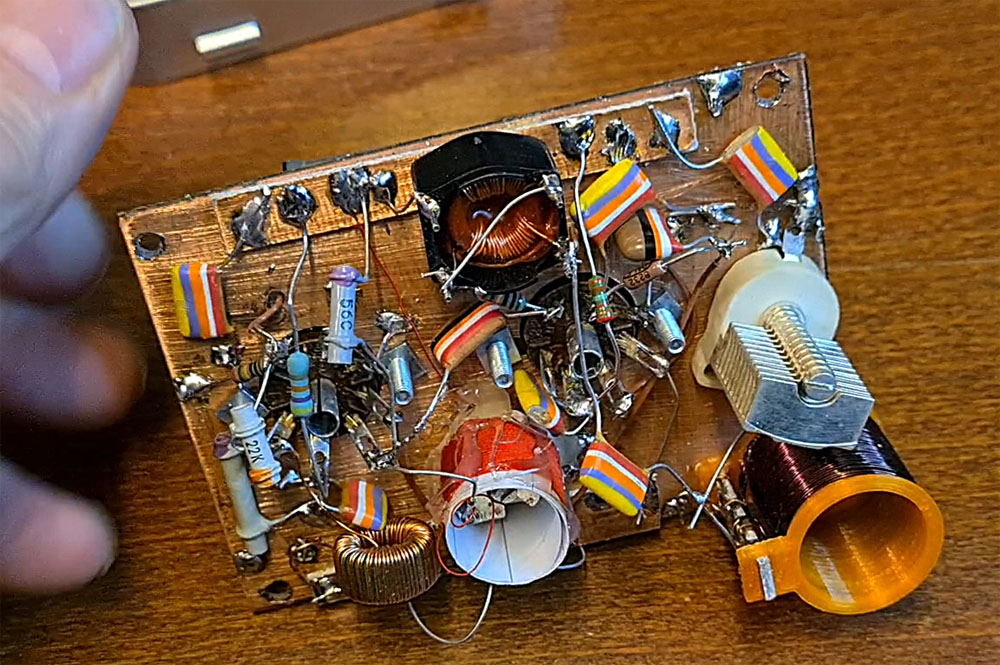 I had to build a working prototype before I started assembling parts into the box.
The space in the box is extremely small.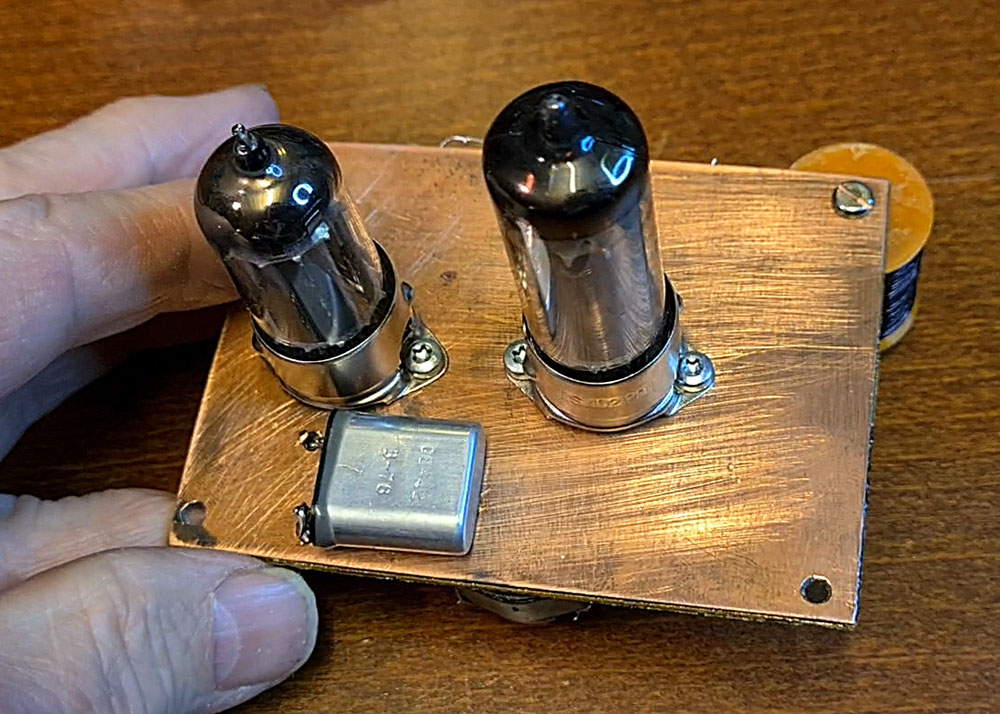 On the upper side are the tubes and the crystal.
The underside is the rest of the components.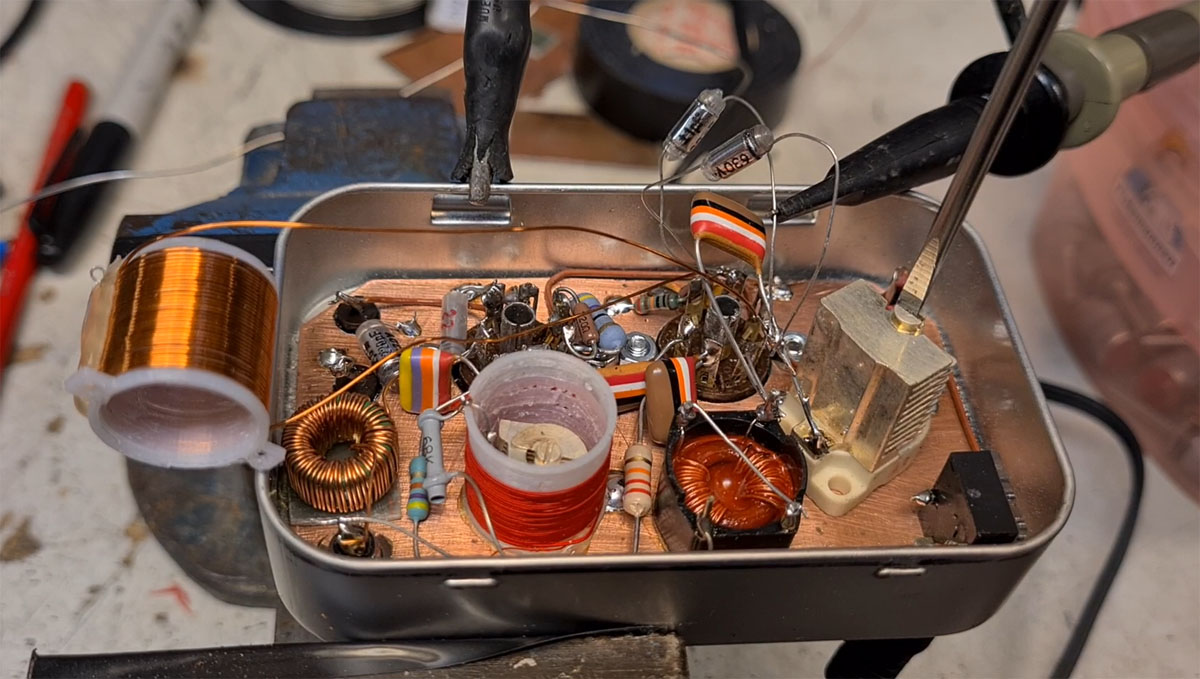 Here I test out different coil and capacitor values.
Trying to get maximum power out of the antenna.
I seem to get 1.5 Watts out.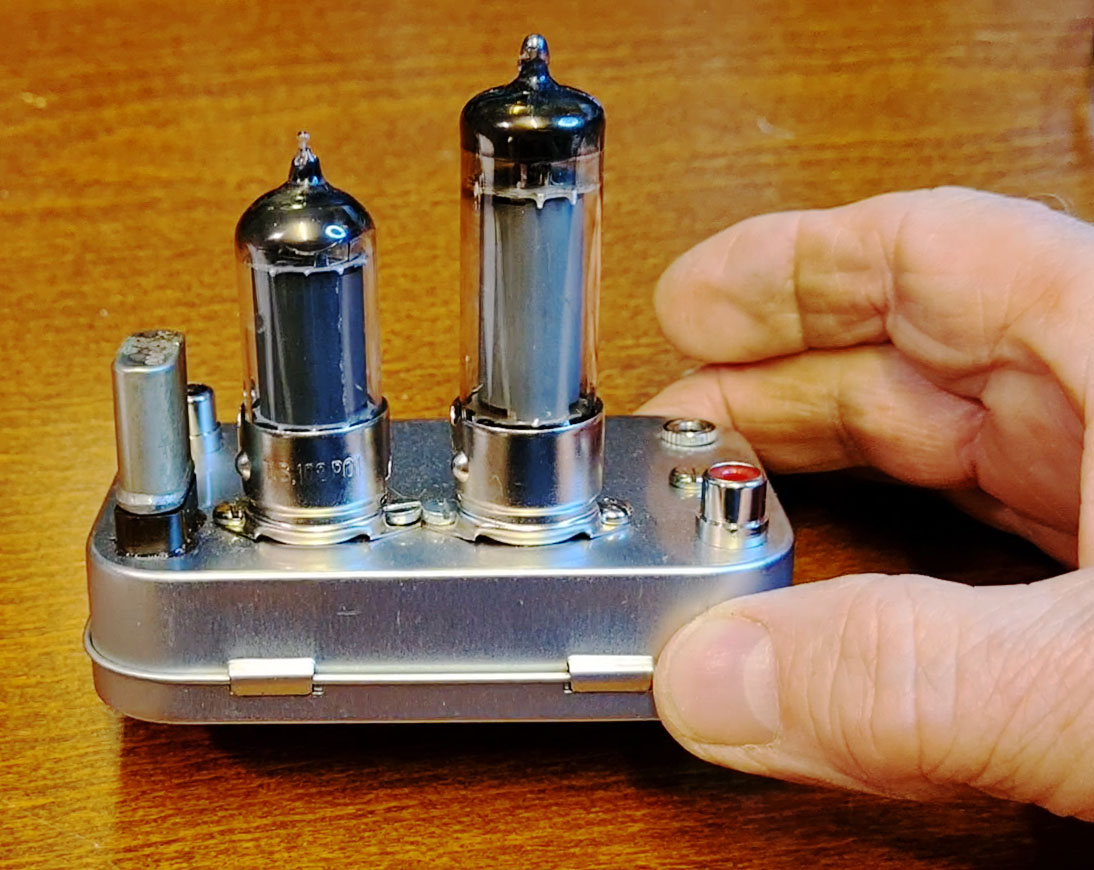 Here the transmitter is finished.
I use phono (RCA) connectors for antenna and key input.
Mini jack for power.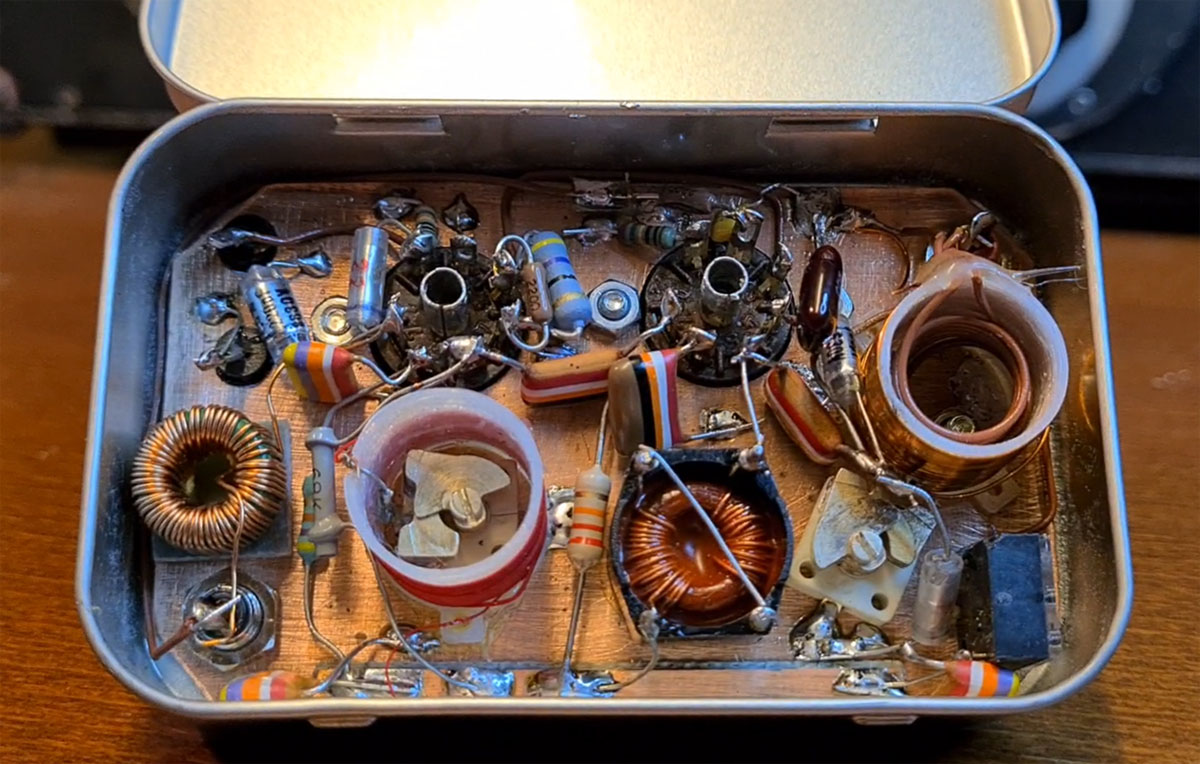 This is what the finished transmitter looks like inside.
I have 3D printed the coil forms.
I use a PCB with copper as ground plane.
This is important for good EMC design.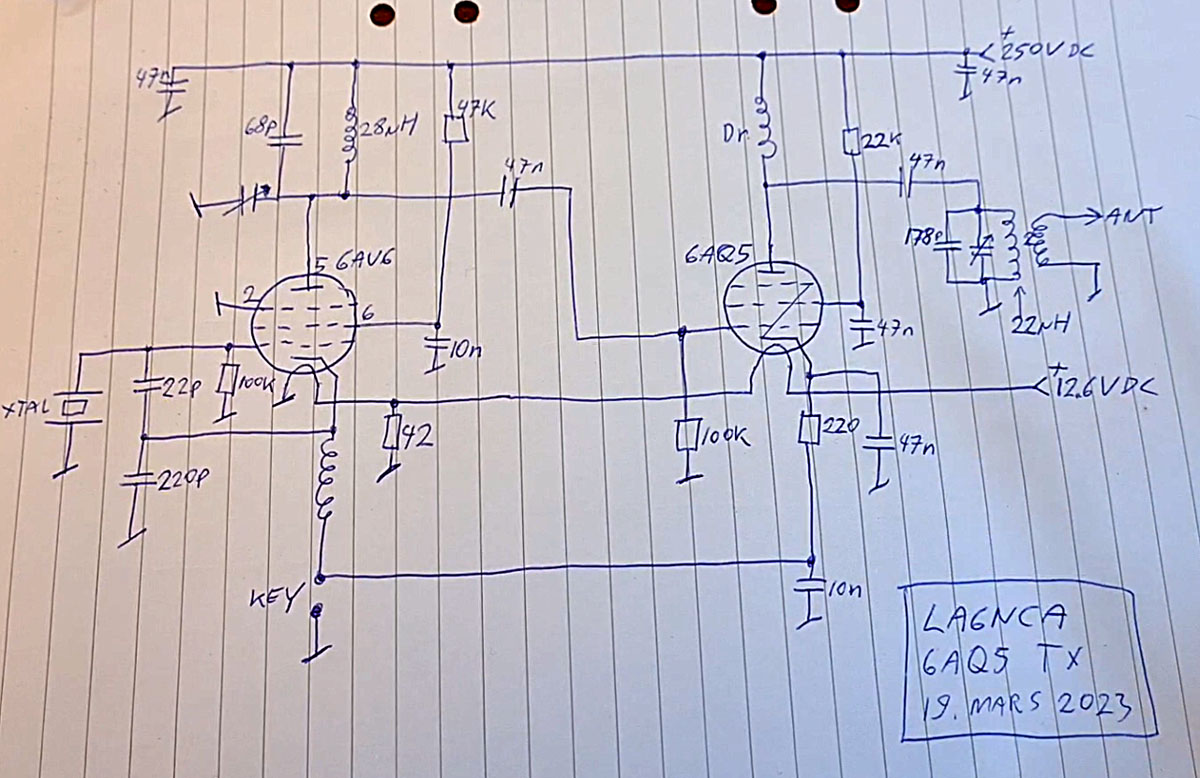 The 6AU6 operates as a standard oscillator.
The anode is connected to a swing circuit to get maximum amplitude.
A swing circuit is also used in the PA stage.
This gives a clean signal out.
I key both tubes in the cathode.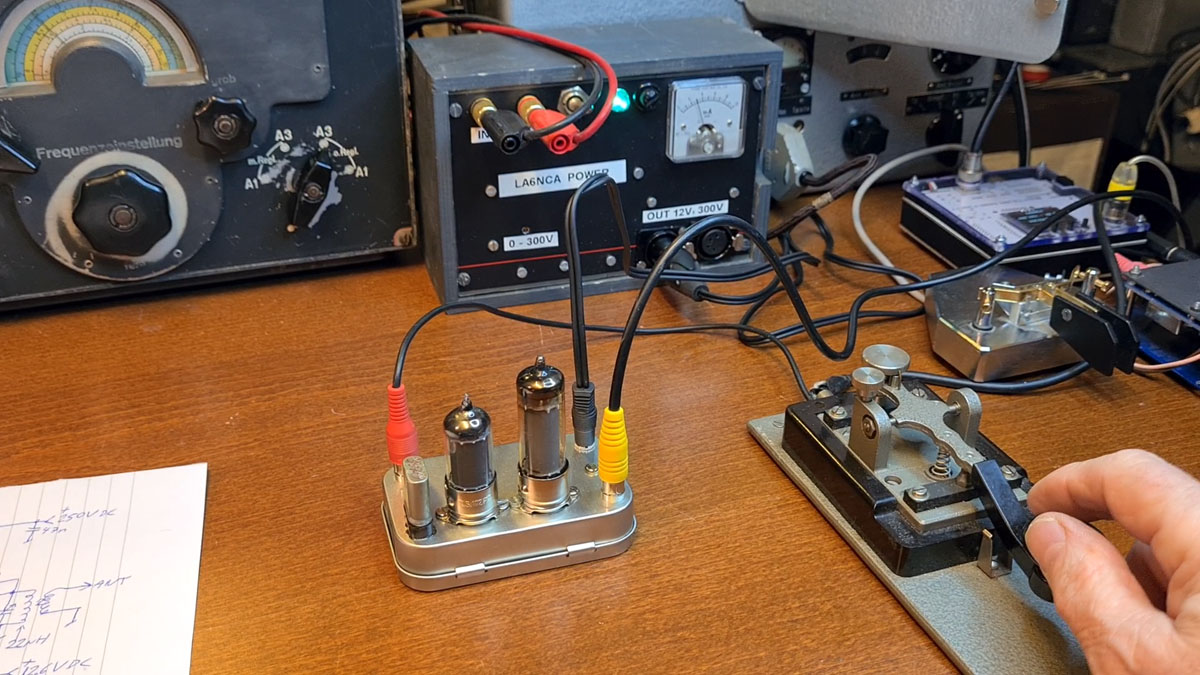 Here I test the finished transmitter on the air for the first time.
I communicate with LA5MT who lives in Kirkenær in Norway.
It is 200 km distance.
Now I use the receiver on the left in the picture.
Køln E52b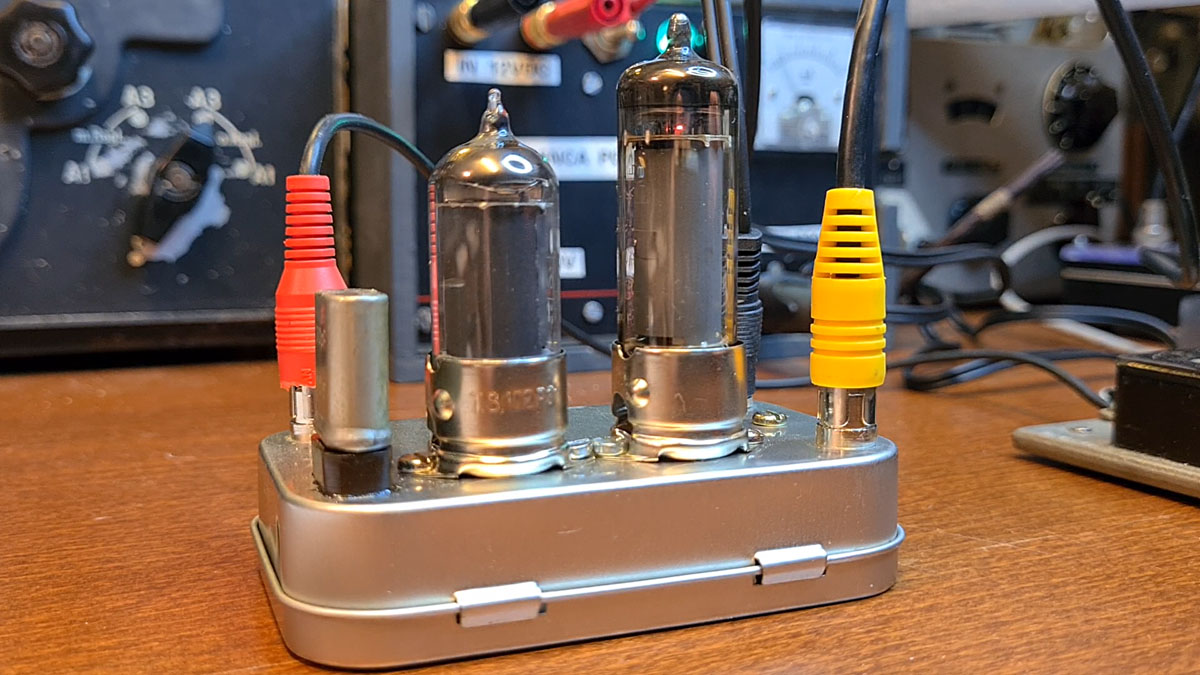 I was very pleased with this design.
And that it worked so well was fun.
Watch my video where I transmit with it for the first time.

YOUTUBE VIDEO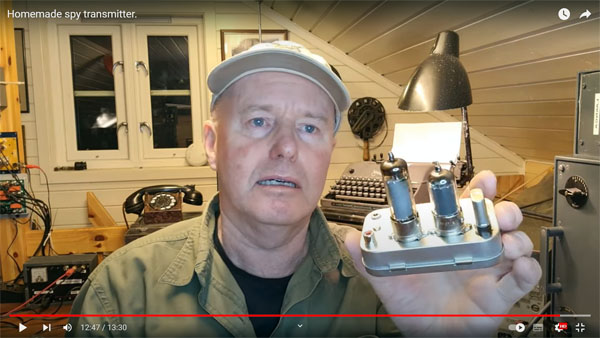 https://youtu.be/1JgUnsizyws



---
RECEIVER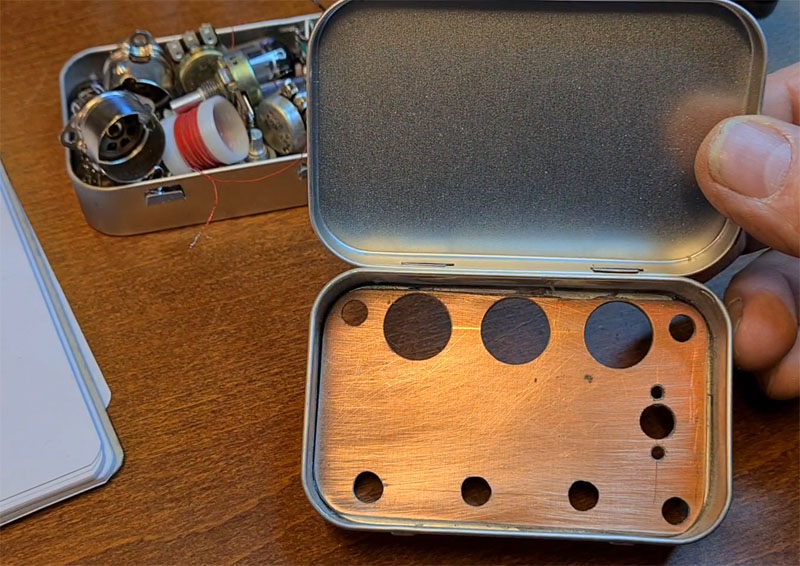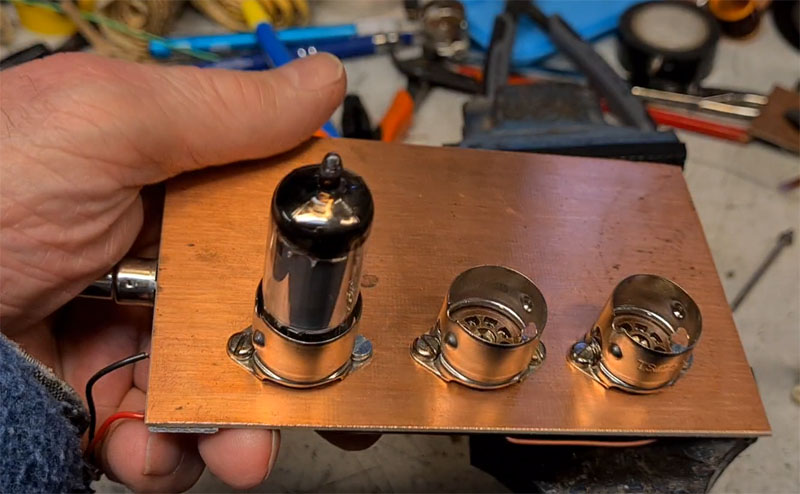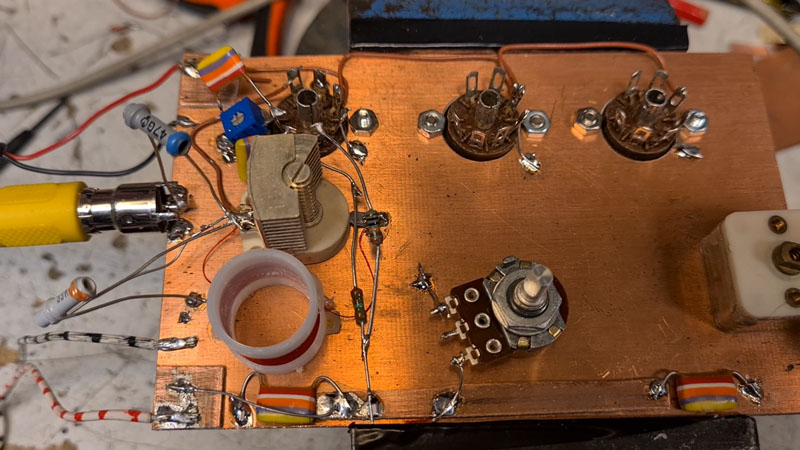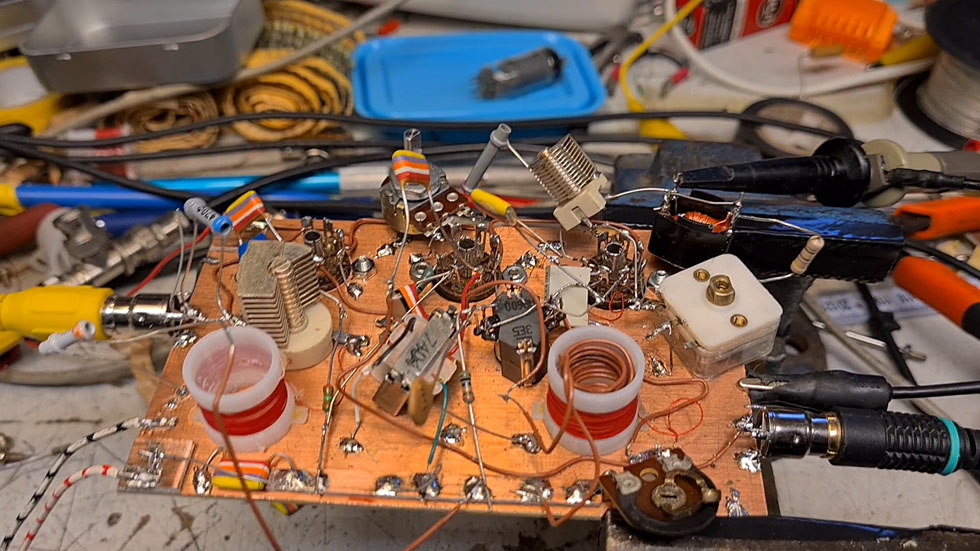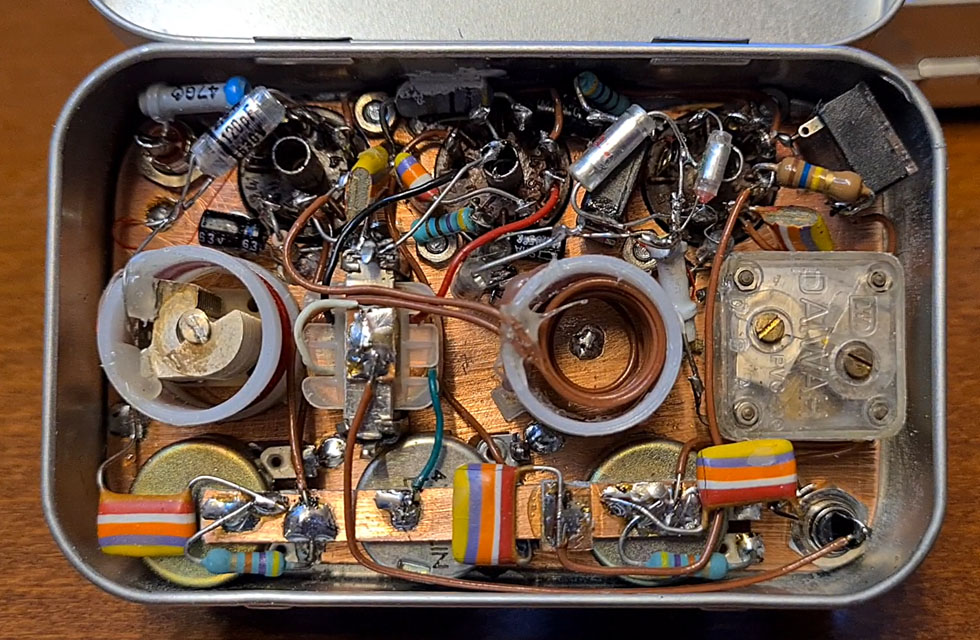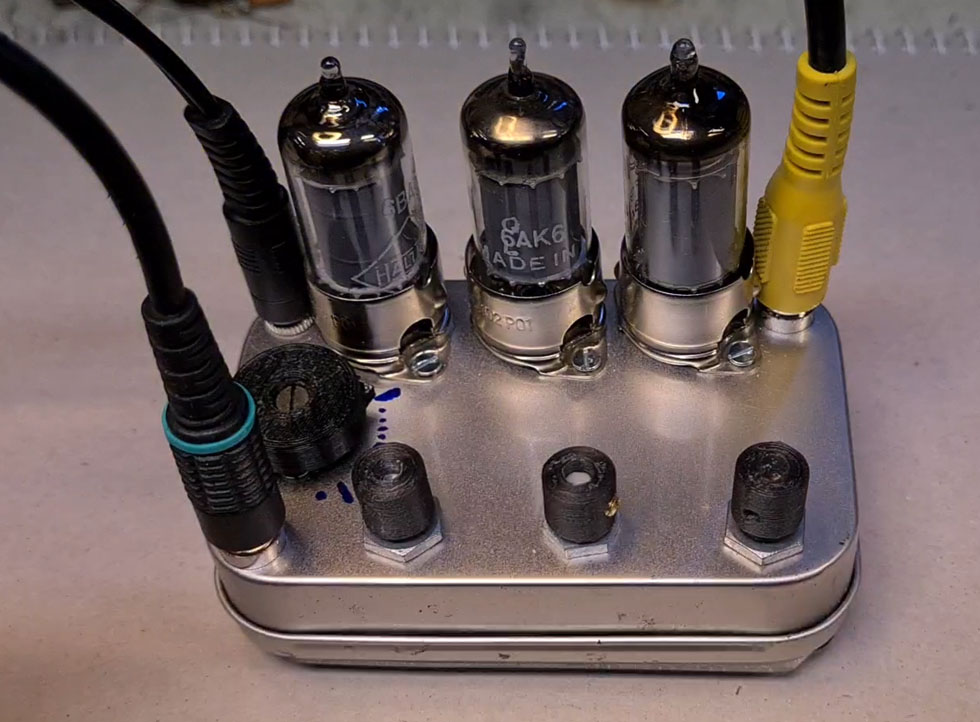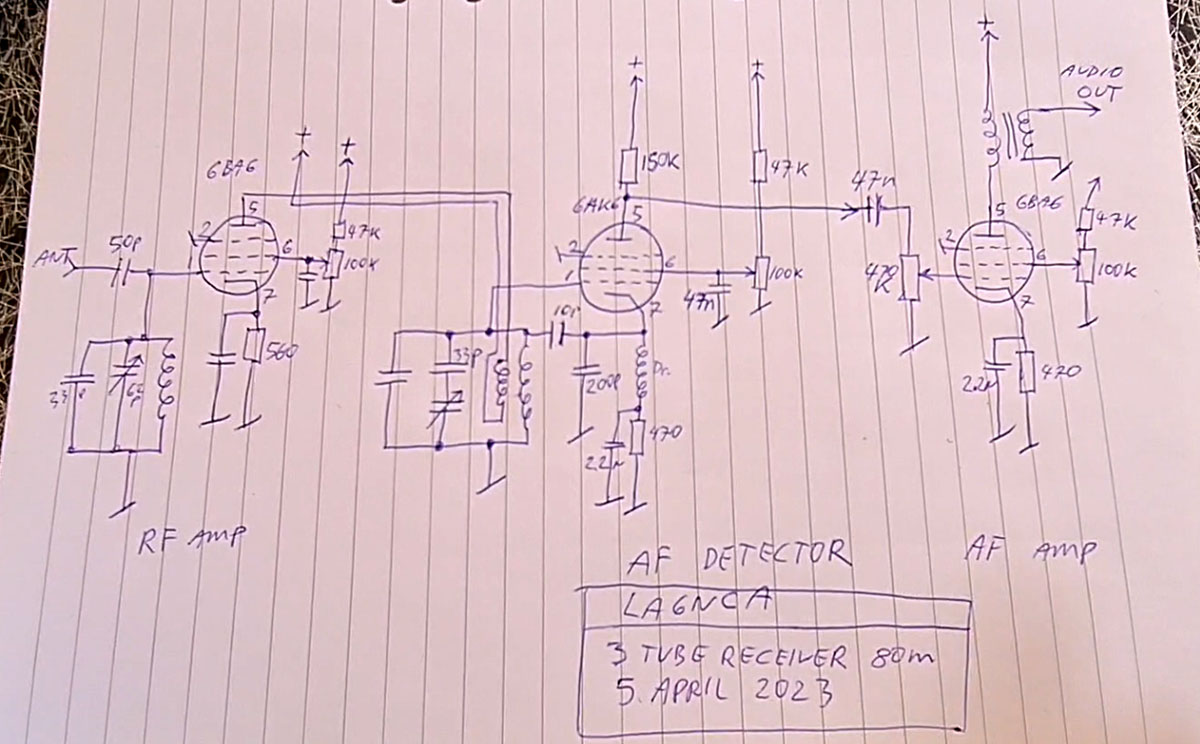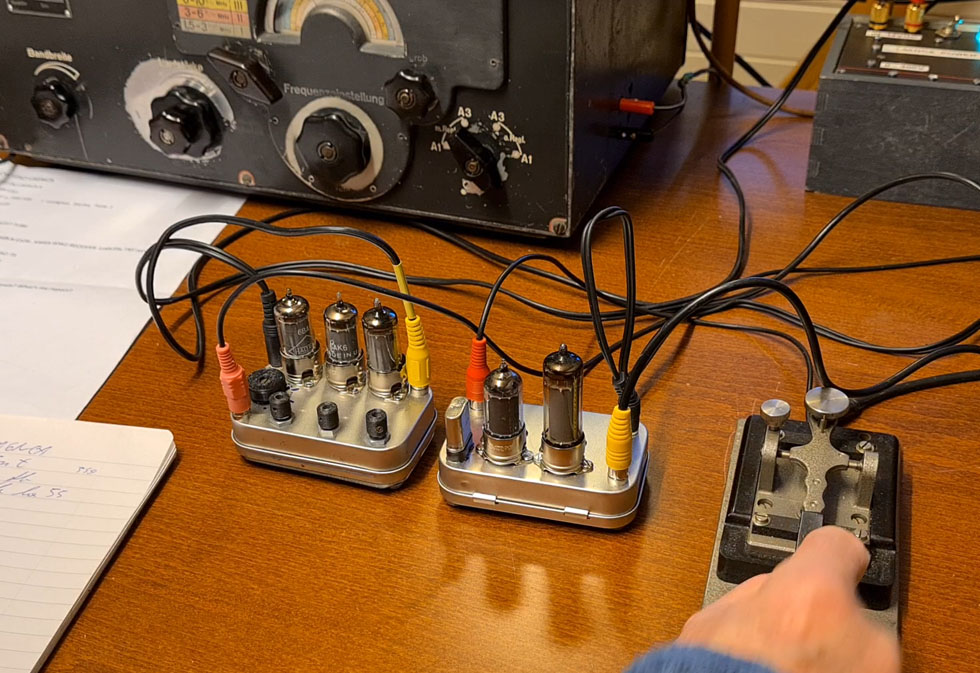 YOUTUBE VIDEO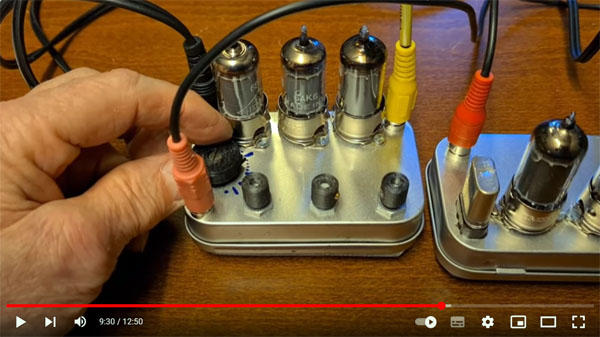 https://www.youtube.com/watch?v=dlTHDLoMYls

---