LA6NCA

CW SIDETONE GENERATOR



---
---
Many of the old transceivers missing CW side tone.
I have therefore had to design a separate side tone generator.
This will be used on the Norwegian station NRS100 and the German Torn.Fu.b1.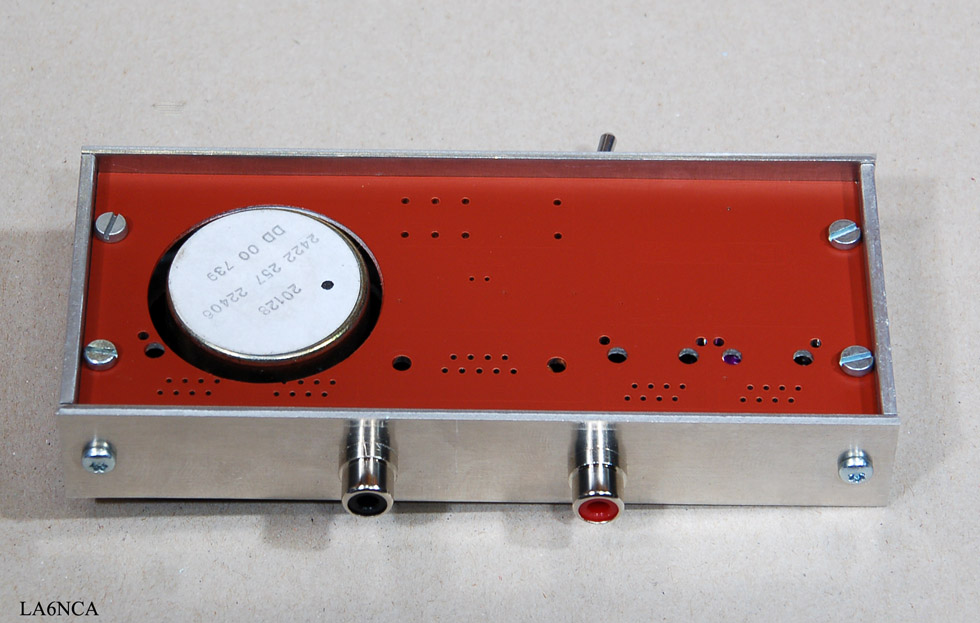 Here is the box I used in the design.
The black phono jack RF from the transmitter.
The box contains a 9 volt battery, but can also get power through the red RCA jack.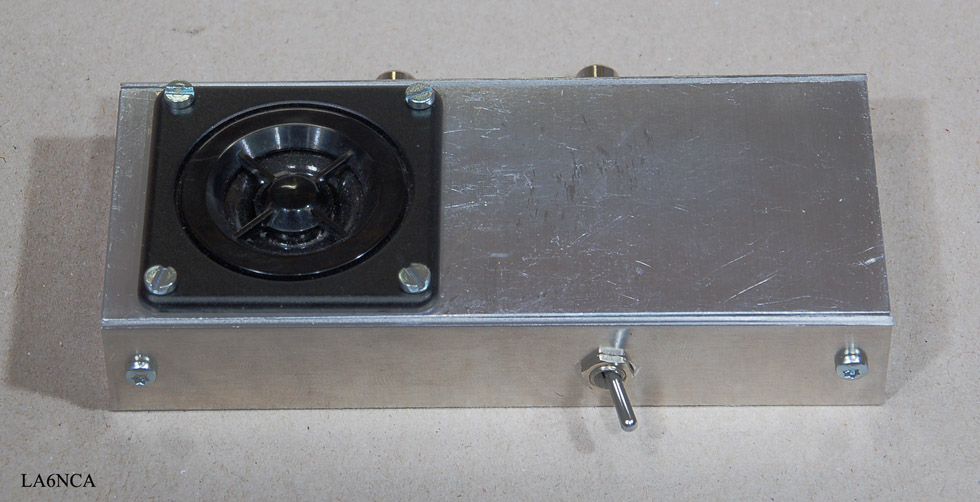 Power on off switch and the little speaker that makes the side tone.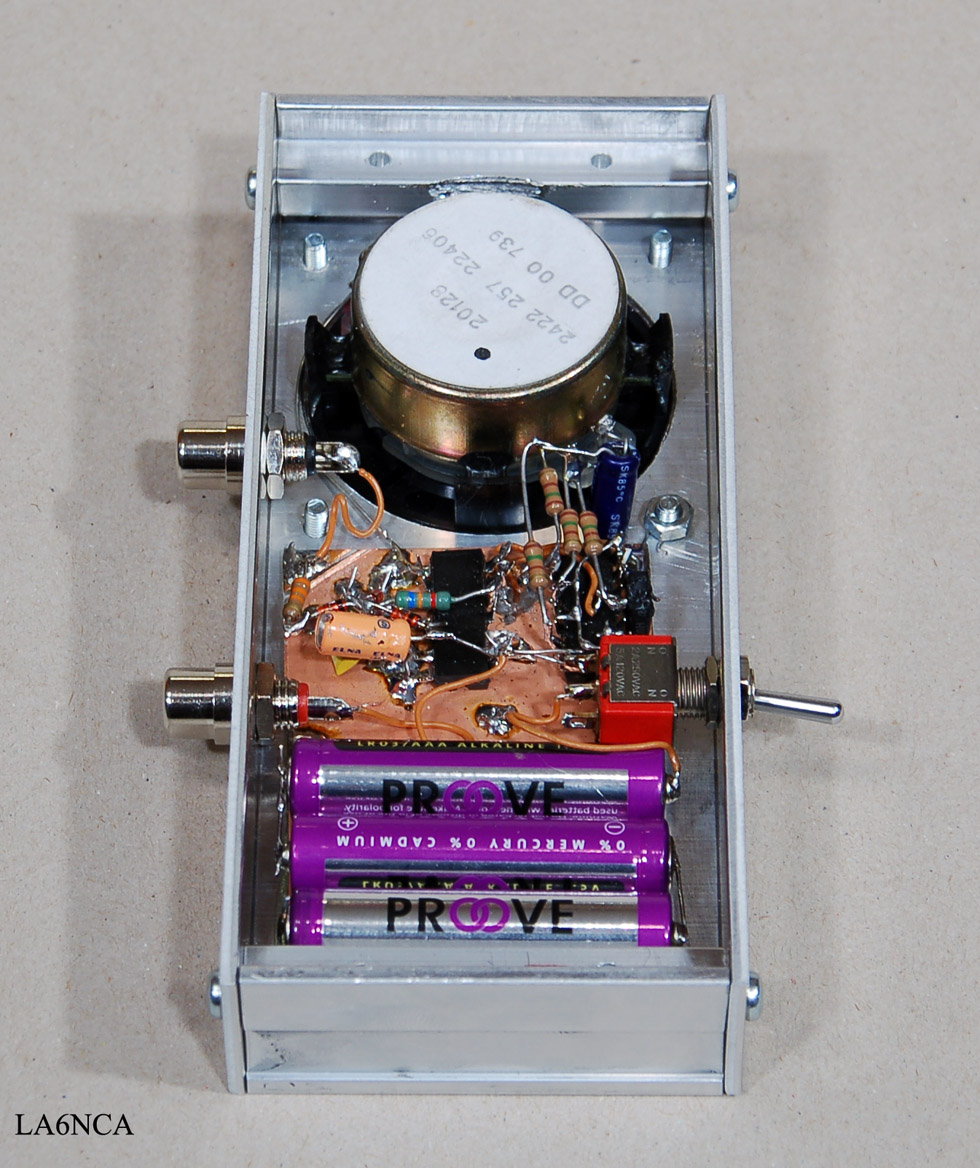 Here we can see the inside of the box.
Everything is soldered on a circuit board.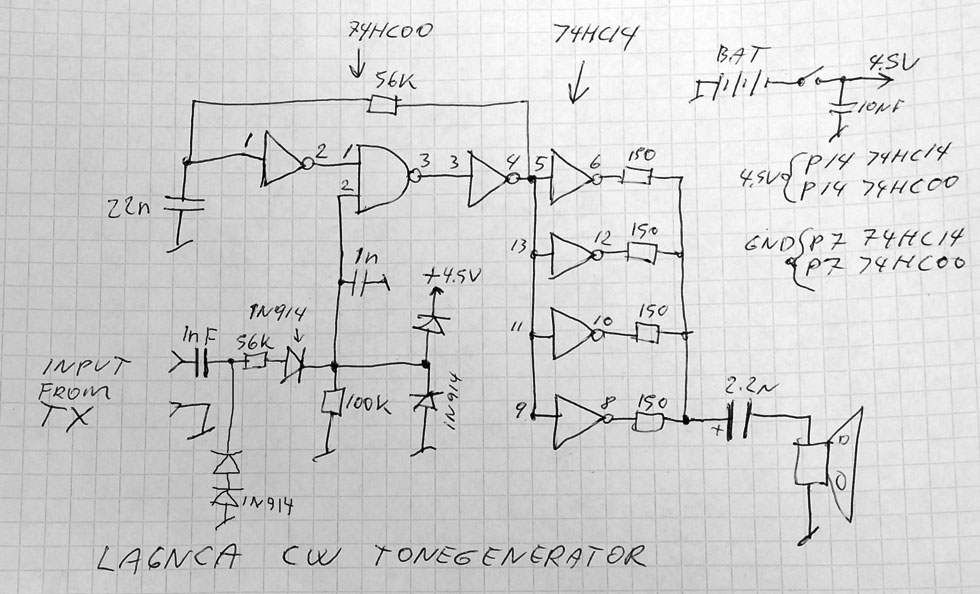 Here is the wiring diagram.
The tone is created by an oscillator of 74HC14.
The oscillator is started and stopped by a 74HC00.
RF in are rectified and filtered before it is fed into the pin 2 on the 74HC00.
This enables the oscillator.
4 sections of the 74HC14 are the output amplifier.
---
---