LA6NCA

SI5351 OSCILLATOR

---
I have designed an oscillator that can be
used for radio amateur transmitters and receivers.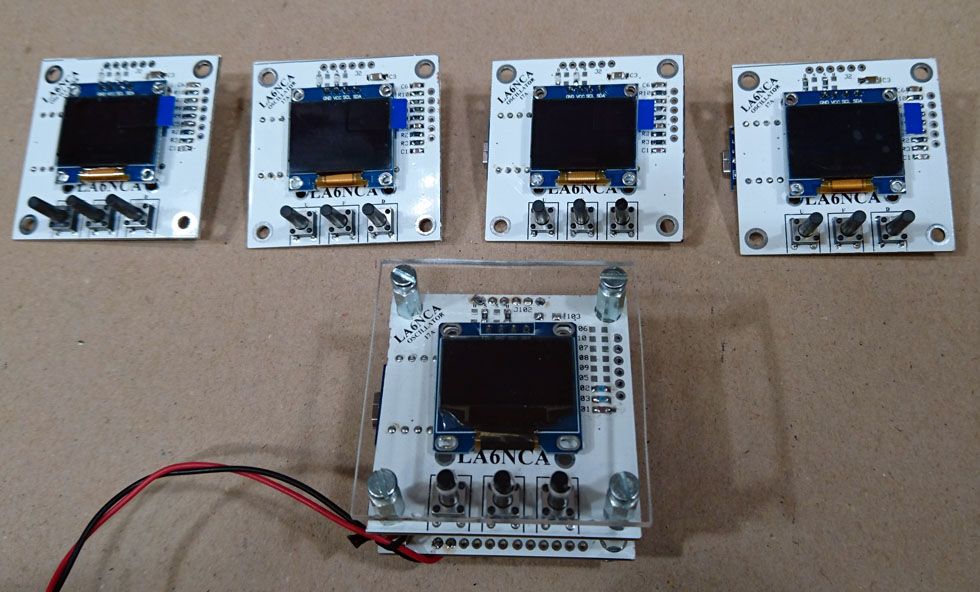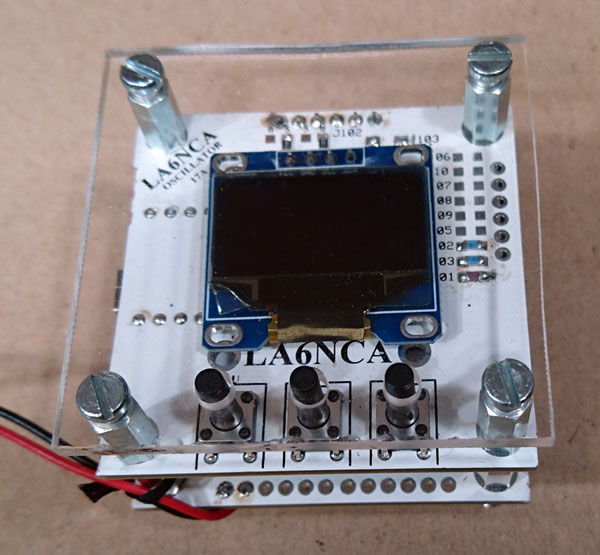 Small size, only 50x50mm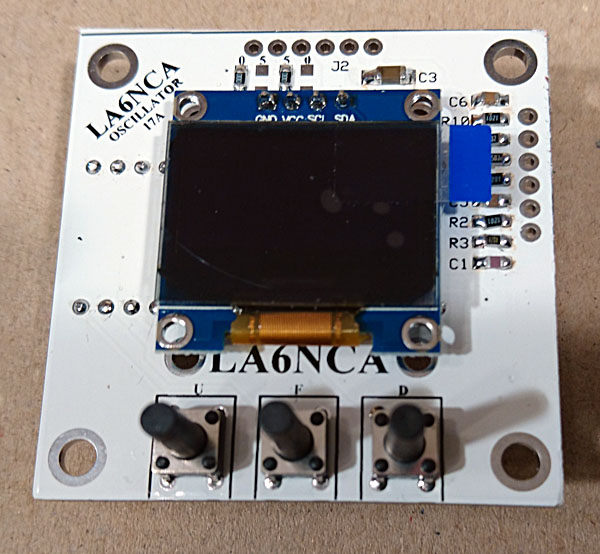 The three buttons are used to set the frequency.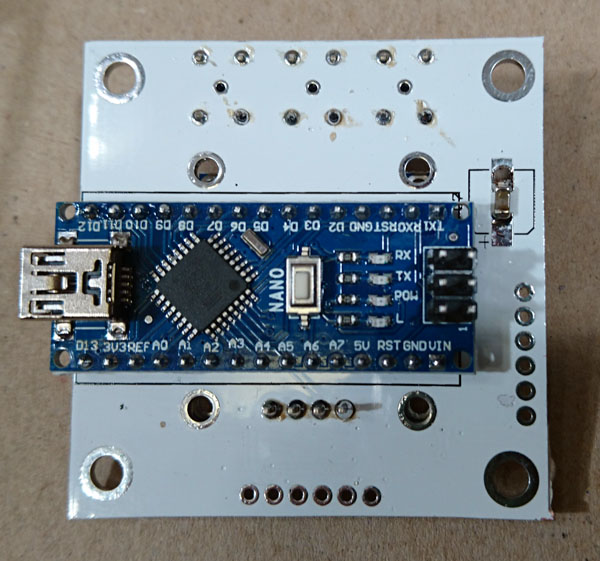 The bottom of the upper card is Arduino Nano.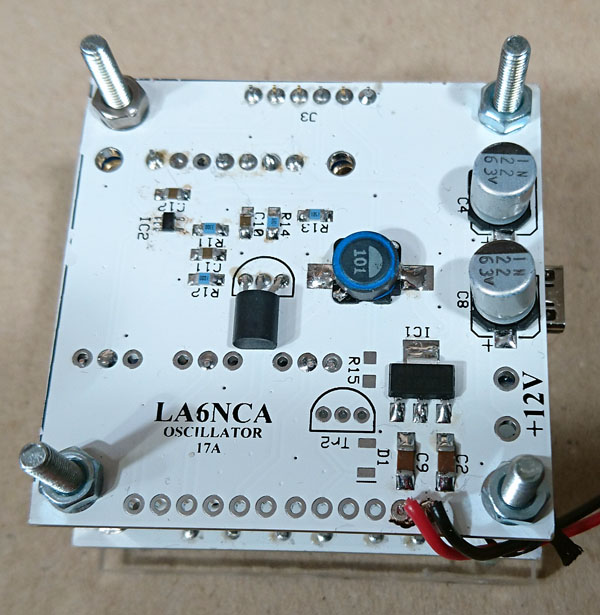 The lower circuit board. 5Volt regulator,
Key circuit and amplifier.

LA6NCA17a_E.pdf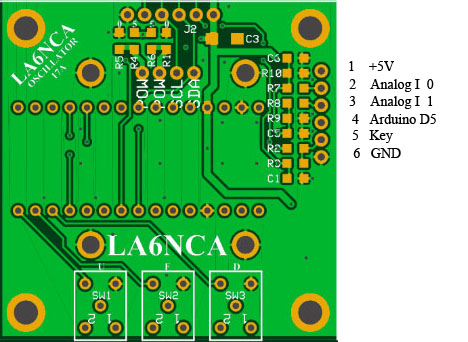 Key connections.
To start the oscillator, pins 5 and 6 must be connected together.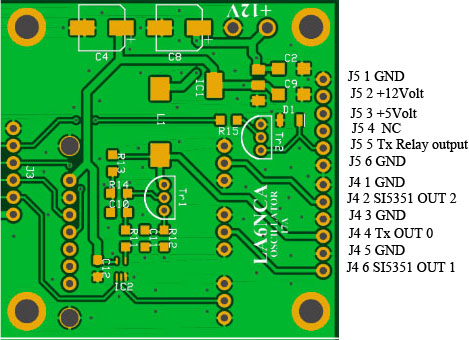 Tx OUTPUT is J4 P4




---
OSCILLATOR WITH KEYING RELAY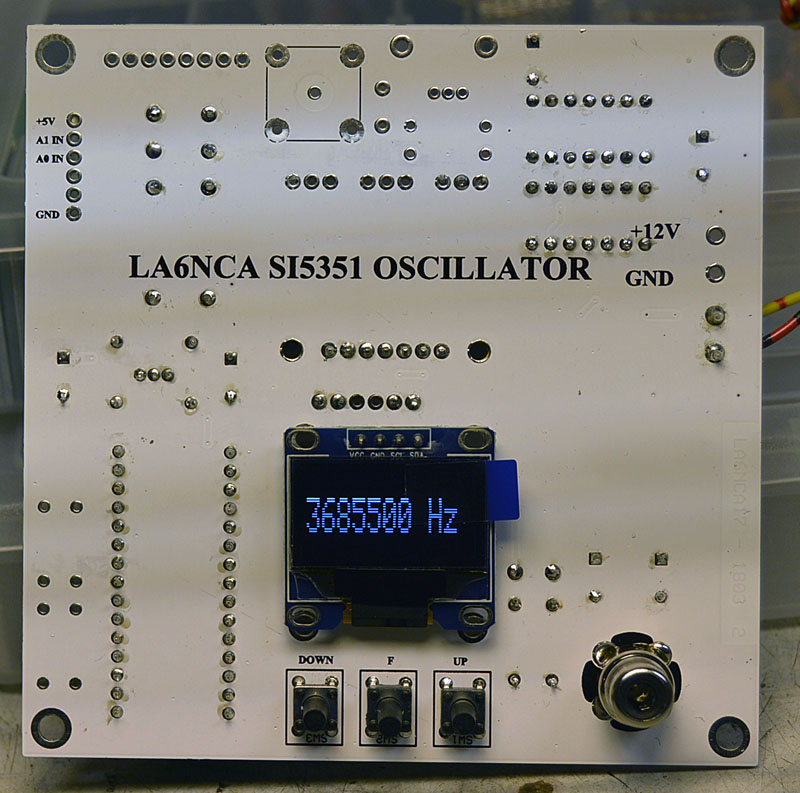 Phono jack is the morse key input.
---