LA6NCA

POWER for Torn.Eb
---

LA6NCA's new prototype Power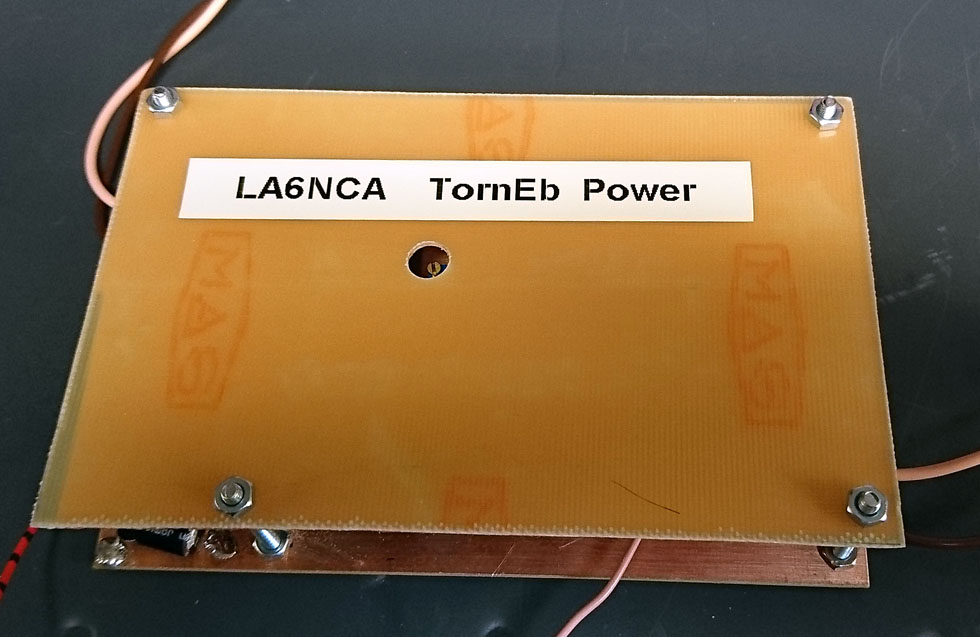 I have now developed a new power for Torn.Eb.
The goal was to develop a power with low cost, low weight and small size.
My first power weighed too much, and was expensive to send.
Porto from Norway is very high.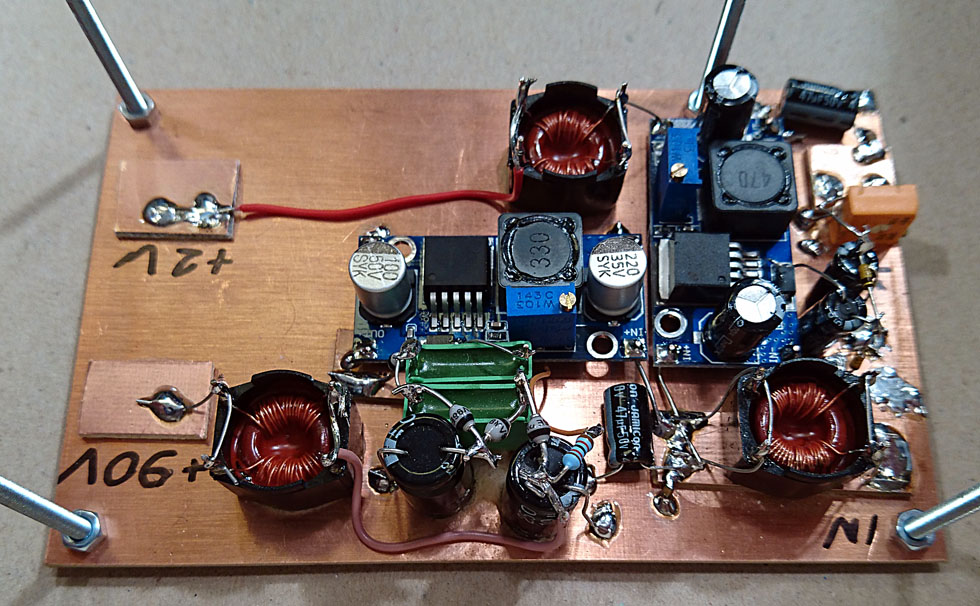 Voltage inn is 12VDC
There are three voltages out.
2 Volt for heater voltage.
90 Volt for anode voltage.
Negative -2Volt for grid voltage.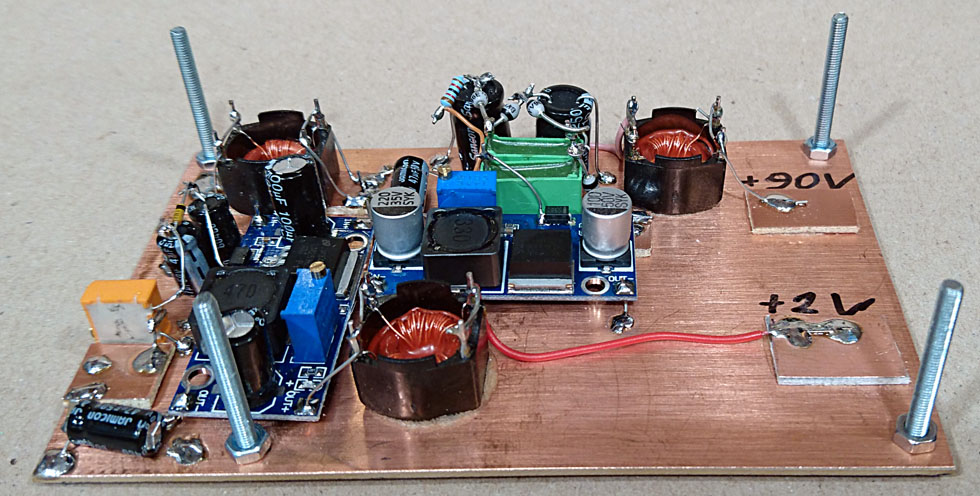 All inputs and outputs are filtered very good for avoiding all EMC noise in the receiver.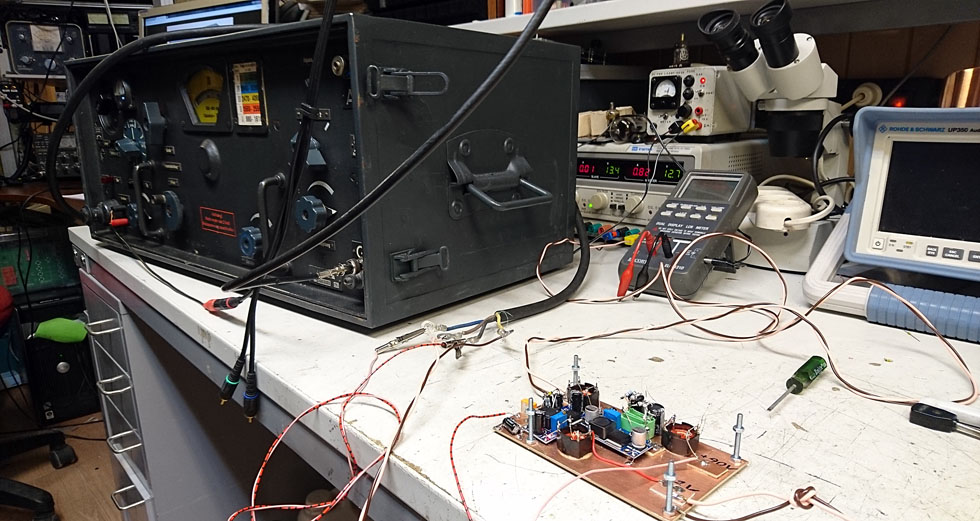 Power tested here on a KwEa.
It works very well.
The negative grid voltage is here -6.5 volts.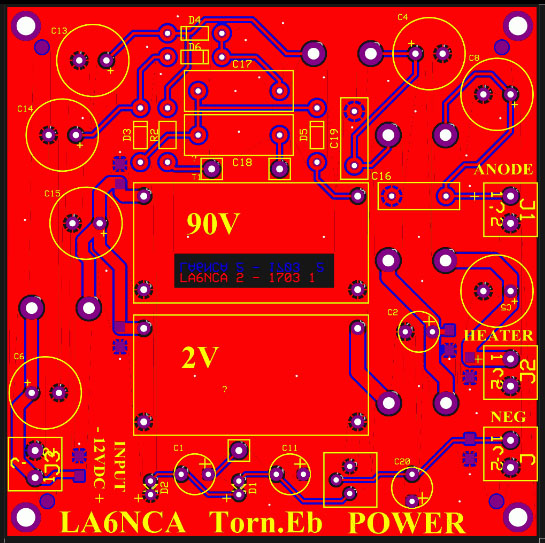 I have designed a circuit board for this Power.
The picture is from GERBER files to the card.
I use two cheap popowermodules from China in this design.
They have too much noise, so they must be filtered well.
For radio use it must be noiseless.
Step up the converter also has a voltage tripler.

Usually, the negative grid bias voltage generated by the negative anode current.
I now have instead made a negative power output.
I adjust Kw.Ea to -6 Volt and Torn.Eb to -2 volts.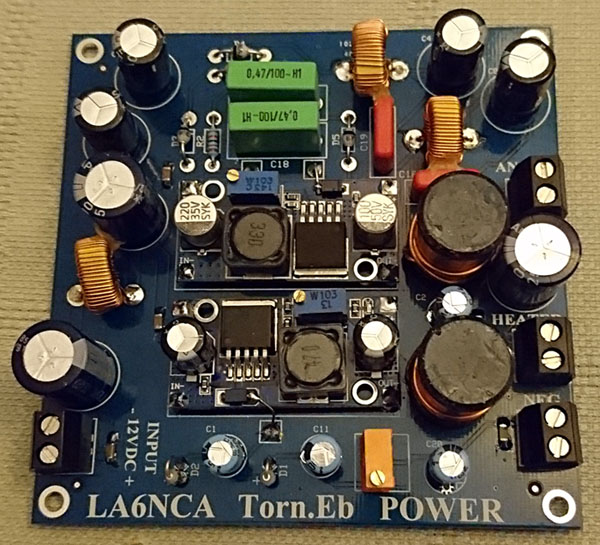 Here's the new Power soldered up.
It is tested on Kw.E.a with very good results.

90 Volt power: "XL6009 dc-dc power" (ebay)
2 Volt power : "LM2596 dc-dc power" (ebay)


SCHEMATIC

COMPONENT PLACEMENT

BOM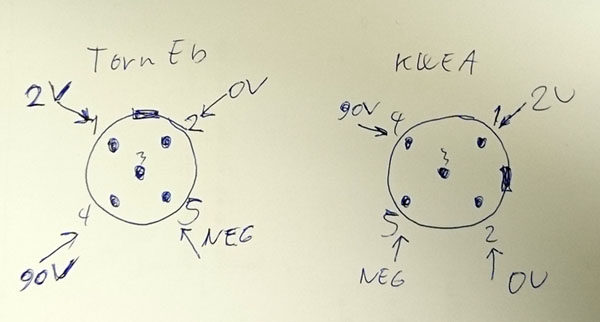 Power connector for Torn.Eb and Kw.E.a

Pin 1 - 2VDC heating voltage
Pin 2 - 0V, GND
Pin 4 - 90VDC anode voltage
Pin 5 - Negative grid voltage.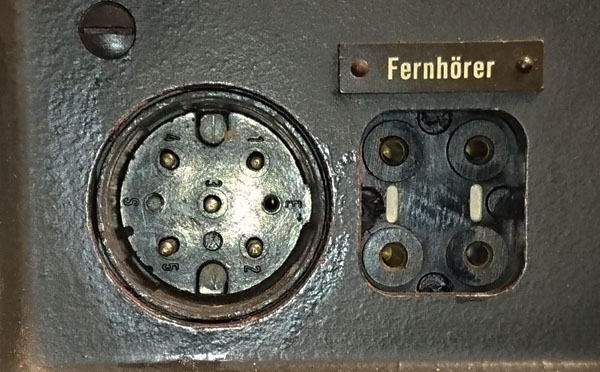 Kw.E.a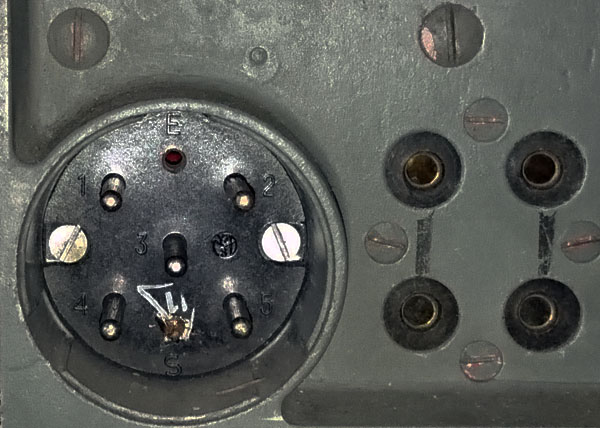 Torn.Eb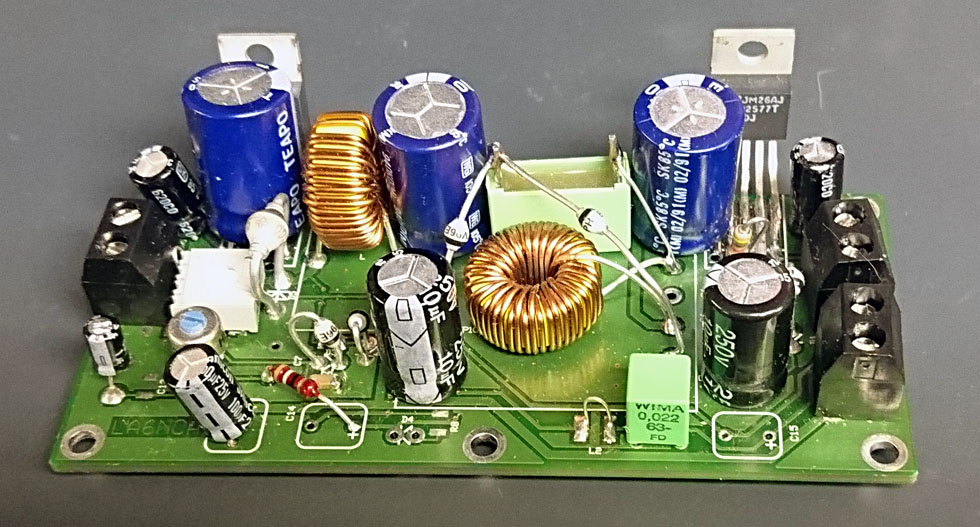 Here's another prototype.


---
BACK TO LA6NCA HOMEBREW MAIN PAGE