---
---
I always use an ordinary morse key on my old radios.
It is however easier to use an electronic paddle keyer than a straight key.
I've designed an electronic paddle keyer that can be connected to my old transmitters.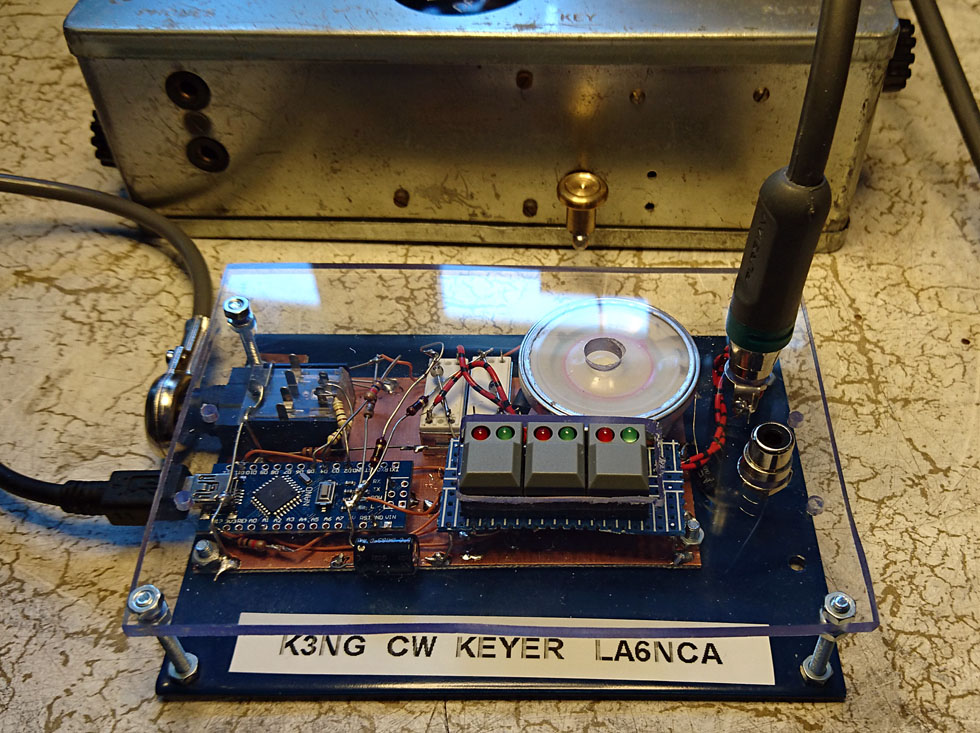 I have now designed my own circuit board for the keyer.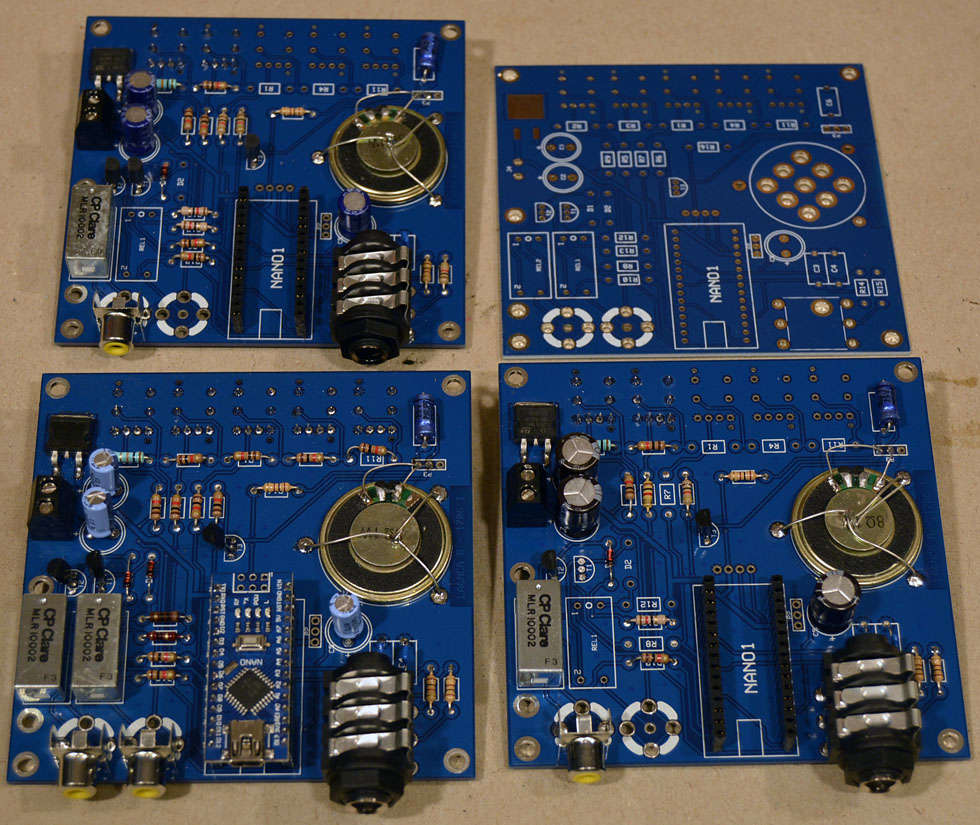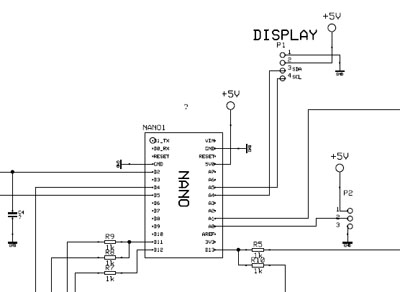 LA6NCA8.pdf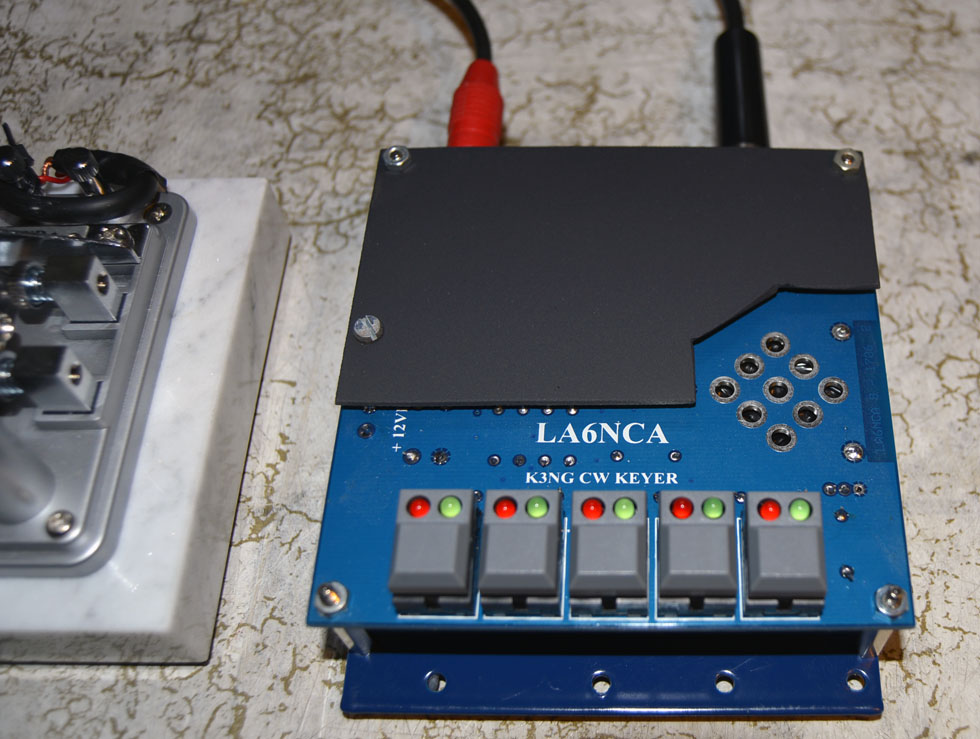 Finally finished to QSO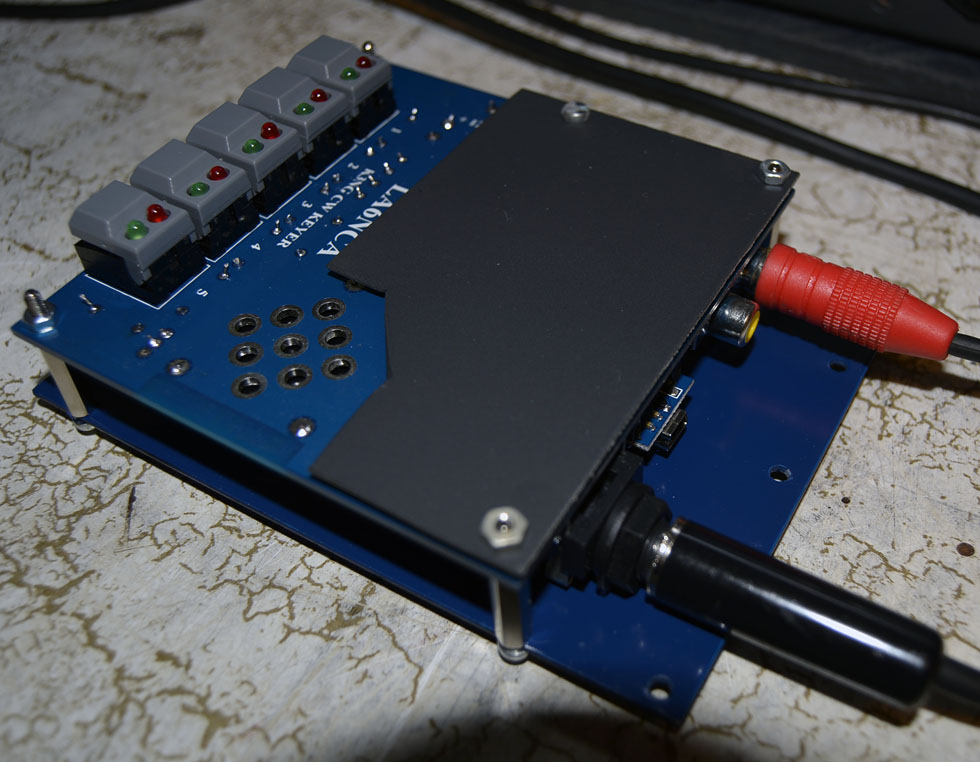 Simple and functional design.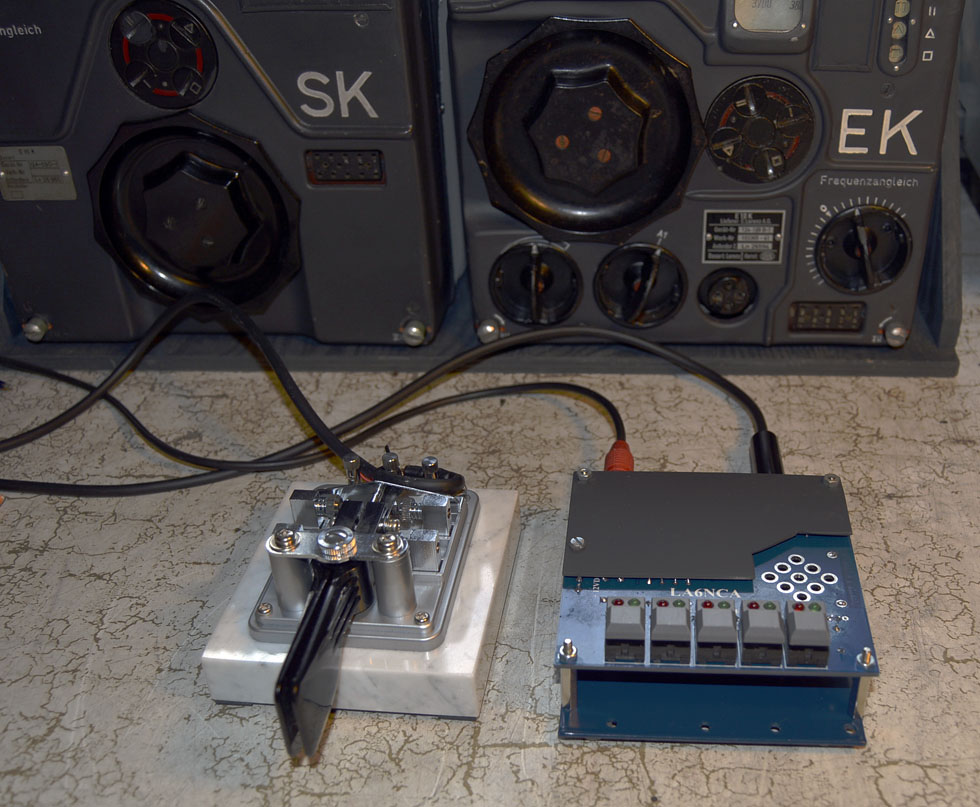 My first QSO with the new keyer was with SK10


---
My first CW key. I do not use this now when I have made a K3NG key.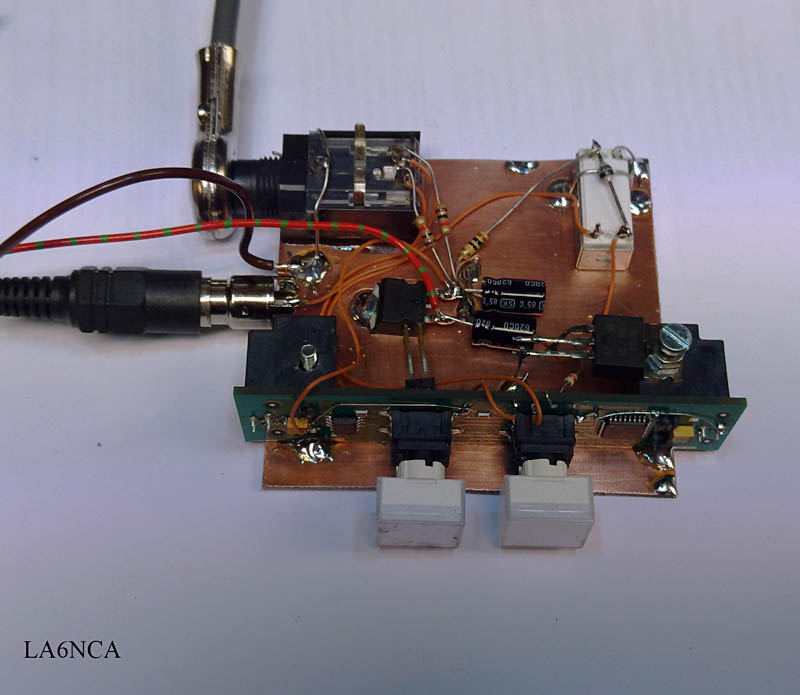 Prototype






The new CW keyer is here connected to SE108 agent radio.


SOFTWARE


SCHEMATIC

---
---