LA6NCA

ARDUINO AUDIO PAGE
---

AUDIO PREAMPLIFIER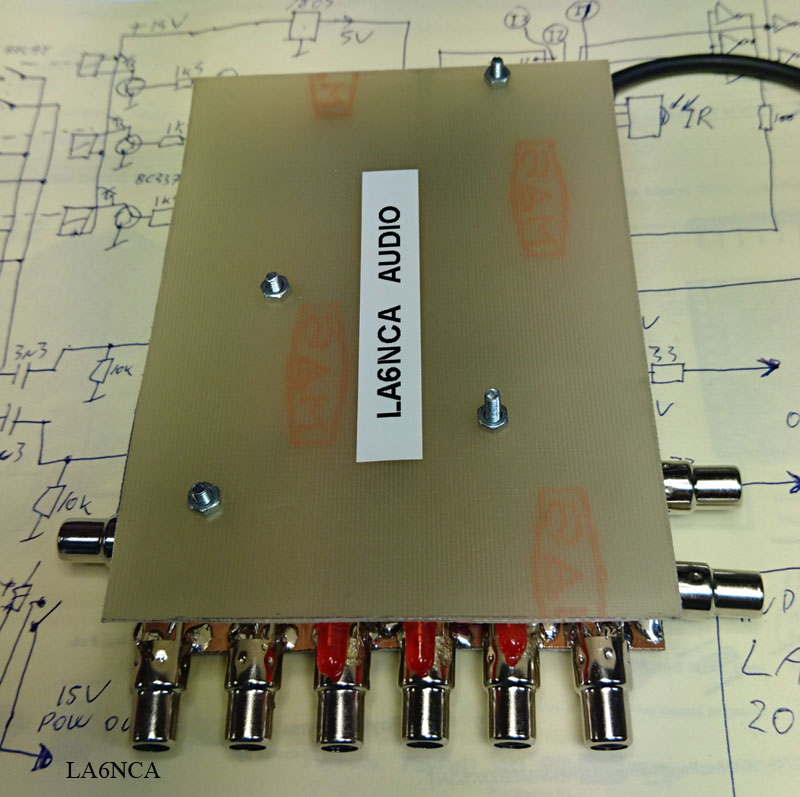 Preamplifier with IR control. The amplifier is controlled by an Arduino Nano. Volume is controlled by a potentiometer with motor. Inputs are selected with relays.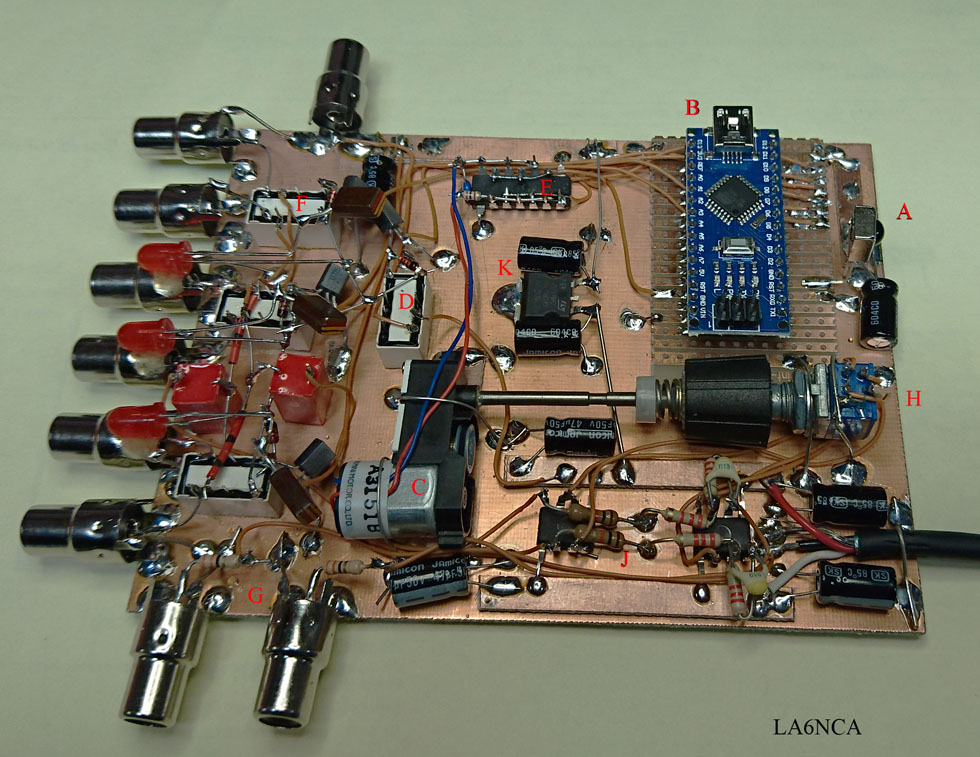 The design is very simple. Relays select input. A potentiometer regulates the volume.
A - IR receiver for the remote control.
B - Arduino Nano
C - Motor with gearbox for volume adjustment.
D - Relay for power switch for the output amplifier.
E - Motor driver 74HC14
F - Input Relay 1 to 3.
G - Audio output connector.
H - Volume Potentiometer.
J - NE5532 audio opamp.
K - Power 5V regulator.

---
BACK TO LA6NCA HOMEBREW MAIN PAGE