LA6NCA

2.5 W AUDIO AMPLIFIER




---
---
I have designed a small amplifier at 2.5 watts to be used with radio receiver Kw.Ea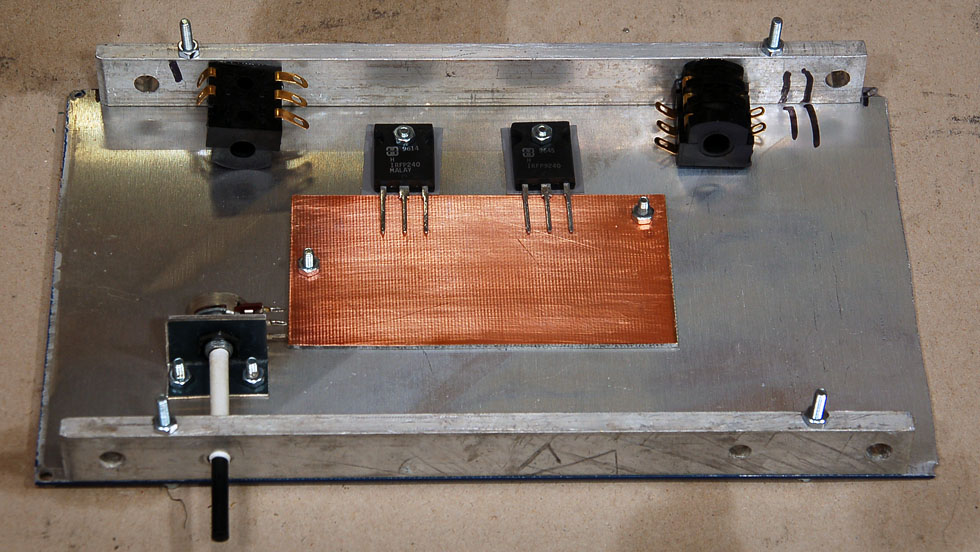 KwEa have very large headroom on the audio out.
It's easy to get hearing damage caused by powerful audio amplifier.
I have therefore designed this 2.5 Watt amplifier.
Here I have started at the work.
Another option is to use a compressor / limiter before the audio amplifier.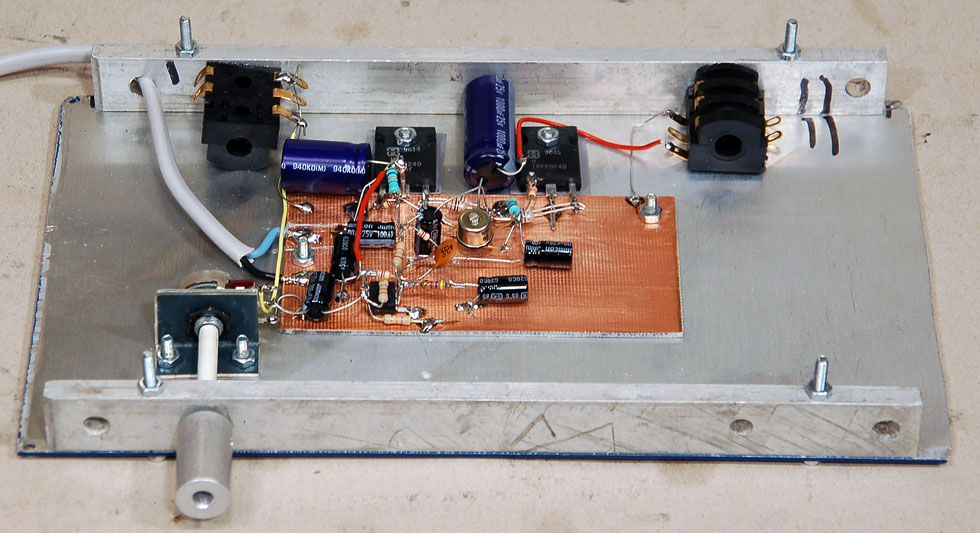 I build the amplifier on a circuit board.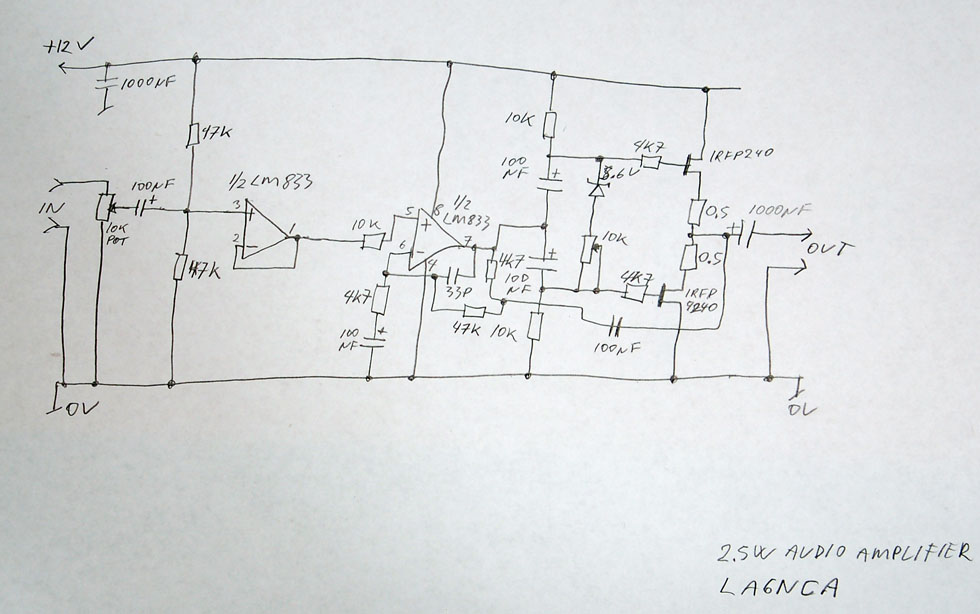 The amplifier is built around an LM833 op amp.
Two mosfet transistors provide enough output power.
After I made amplifier finished I found that I got some noise due to
ground loop from Power. Power has a switching frequency of 400 Hz.
I introduced therefore an balanced audio transformer on input.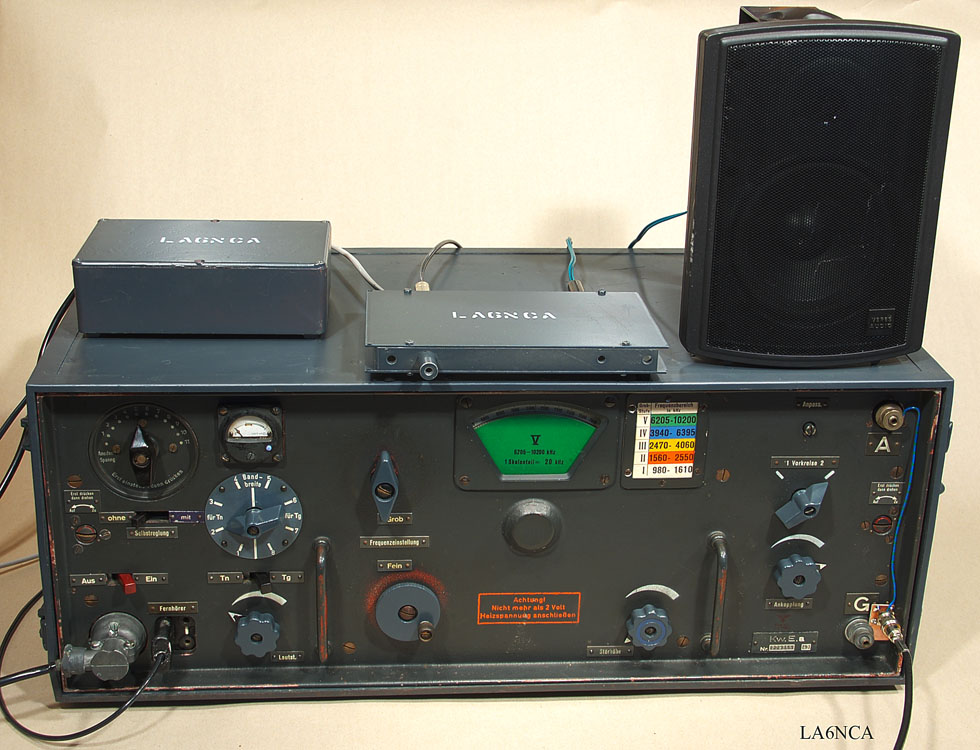 Here is the amplifier connected to Kw.Ea receiver and my power.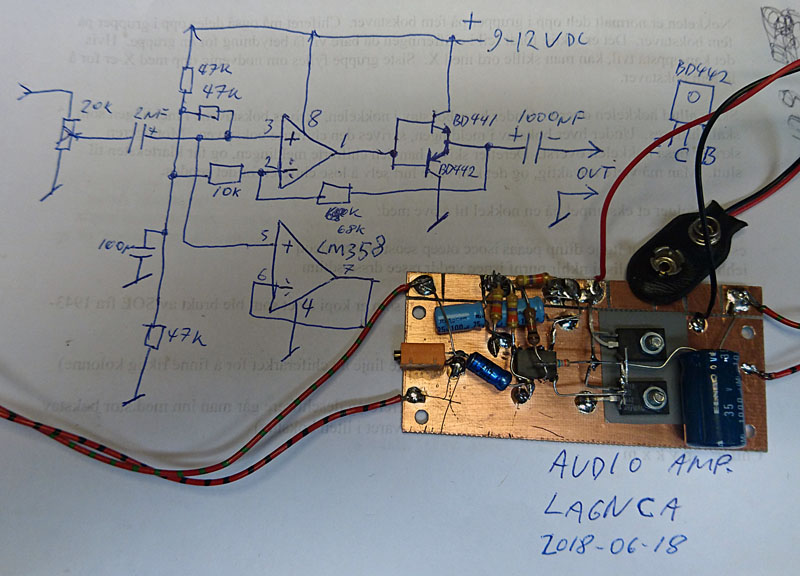 I have designed a new and simpler amplifier for 15W.S.E.b.



---
---