LA6NCA

EL3 AUDIO AMPLIFIER
---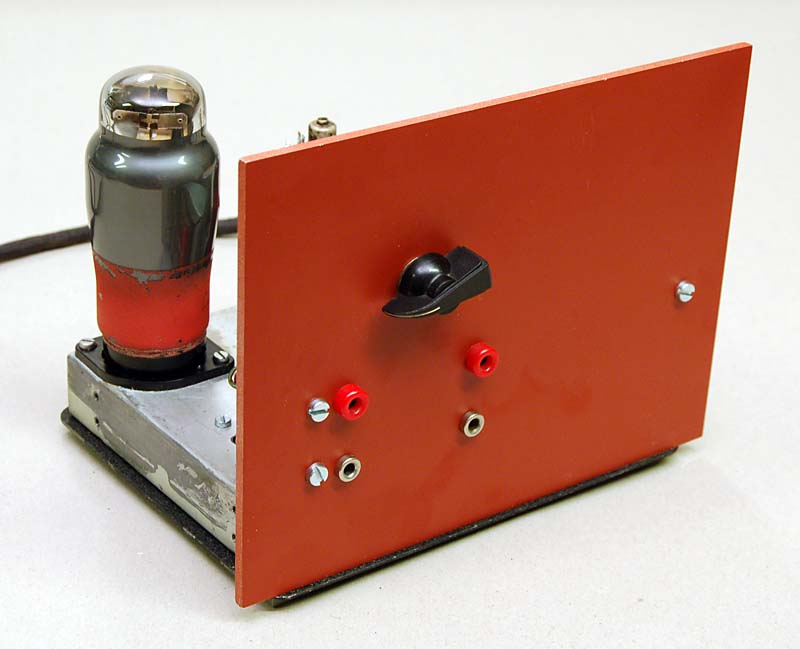 This is a small audio amplifier intended to be used as a monitor amplifier for my old tube radios. This amplifier has 2 Watt output power.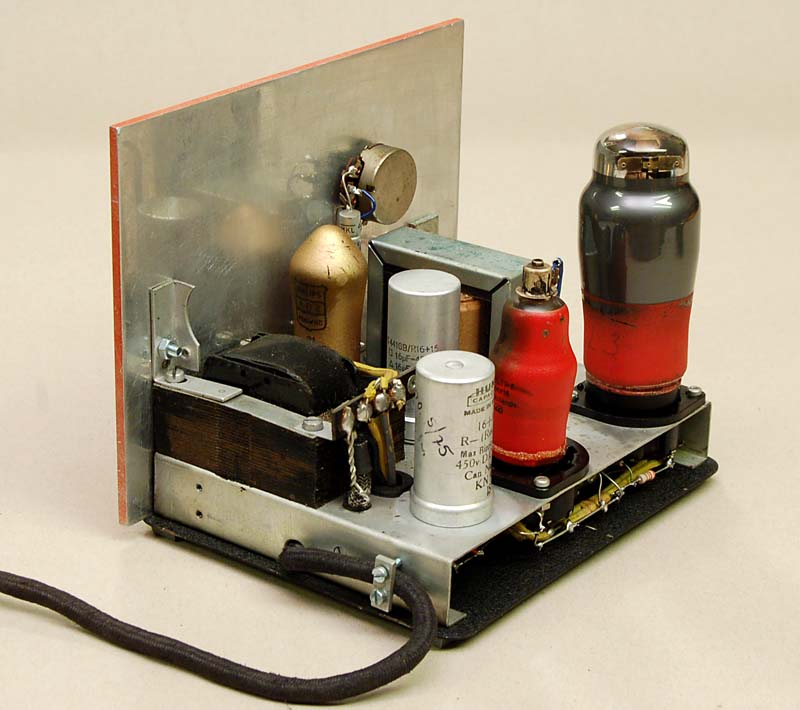 The chassis is taken from an old instrument. Power transformer, rectifier tube, capacitors
and tubesockets with EF6 was mounted on the old chassis. The EL3 is taken from the junkbox.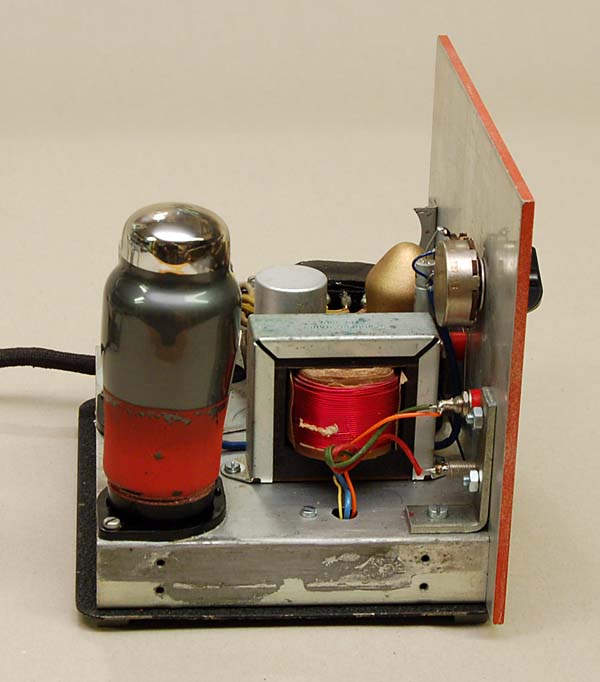 EL3 and the old Tanberg output transformer.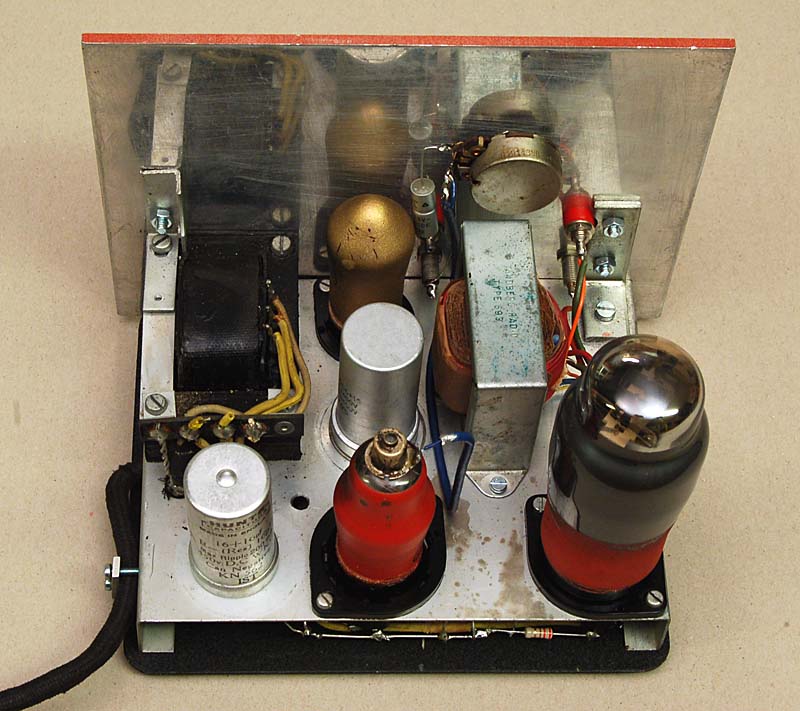 From left: Net transformer, AB2 dual diode and output transformer.
The tubes are AB2 dual diode, EF6 pentode and EL3 output pentode.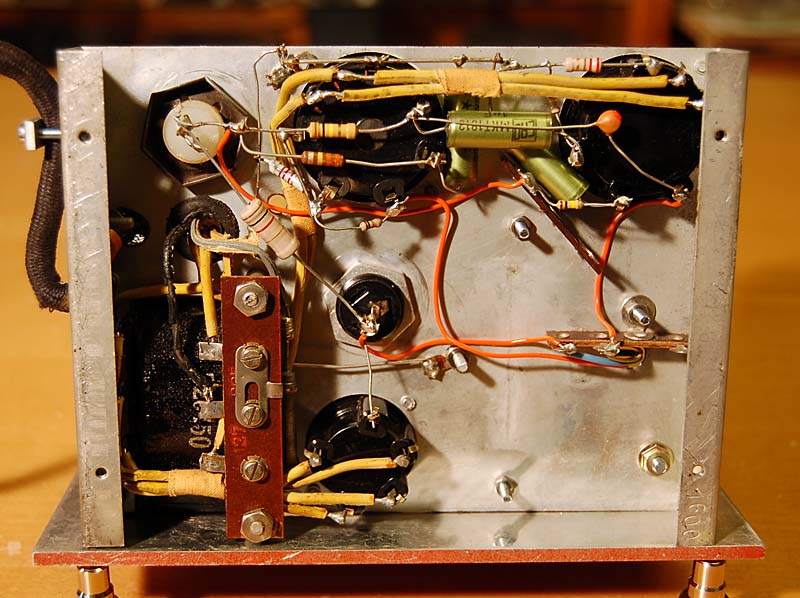 Power section is from the old capacitor measurement instrument.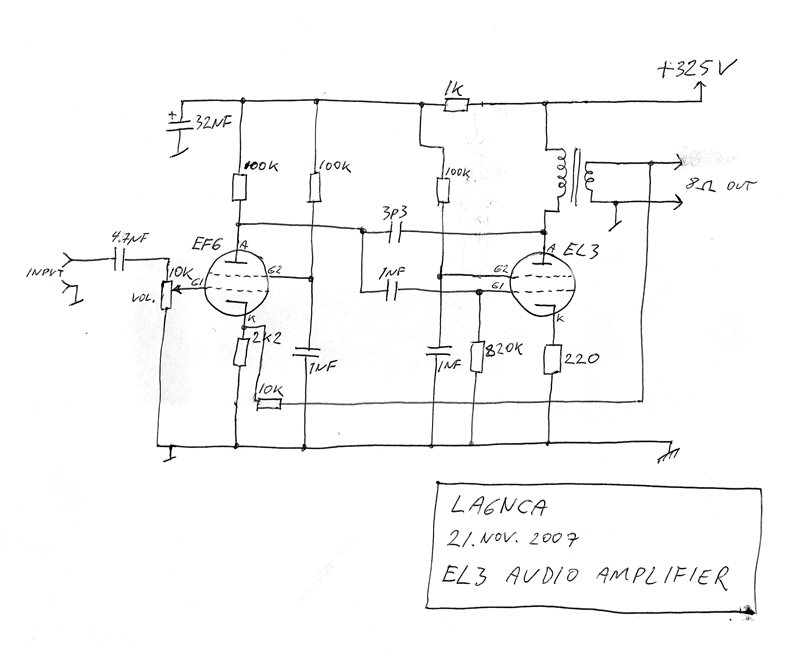 ---
BACK TO LA6NCA HOMEBREW MAIN PAGE