LA6NCA

Hybrid Audio Power Amplifier
---

Here is my first hybrid audio power amplifier design.
An ECC82 is used for the voltage amplification. The current are delivered by two mosfets.
Output power is circa 40 Watt.
The audio "sound" is similar to a good tube amplifier.
I use this amplifier as a monitor amplifier for my receivers.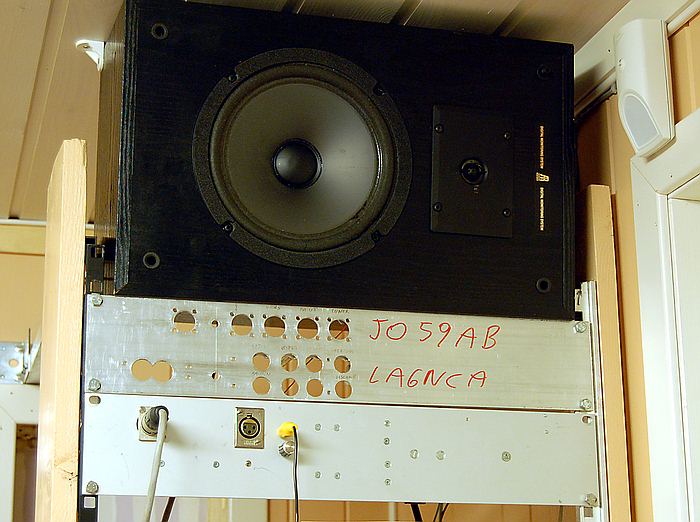 Here is the amplifier mounted in the rack. An AR speaker is mounted at the top of the rack.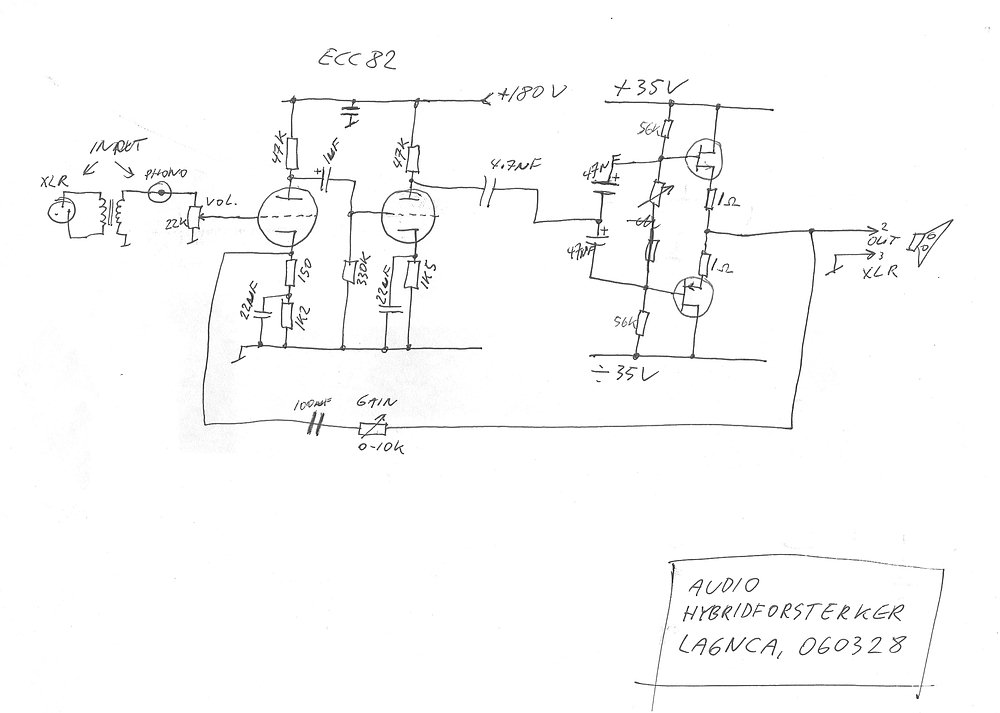 As you can see at the schematic, this is an unusual design. The result was a very good sounding amplifier to a very low price.

---
BACK TO LA6NCA HOMEBREW MAIN PAGE