LA6NCA

Audio amplifier with 826 tube.
---
Here is my new tube amplifier design. First stage is a 6SN7, second stage is an 826 and the output stage is my special mosfet current stage. The amplifier is designed to the Christmas meeting in the NRHF.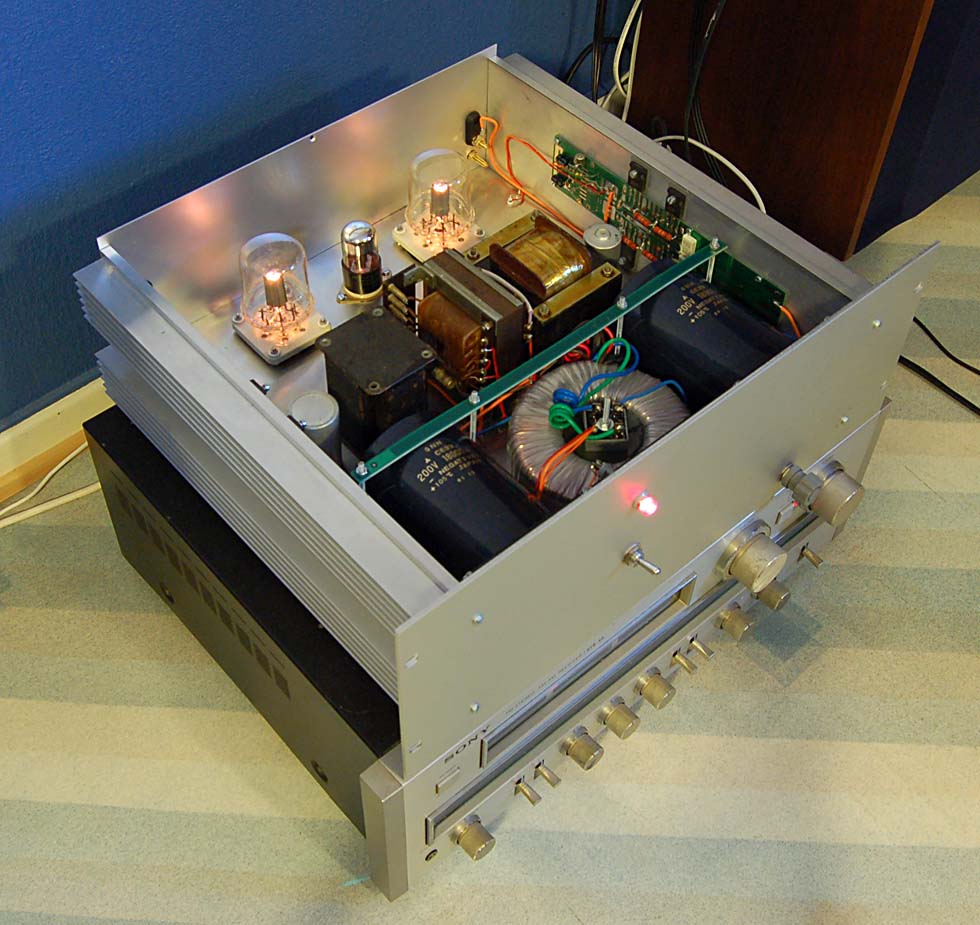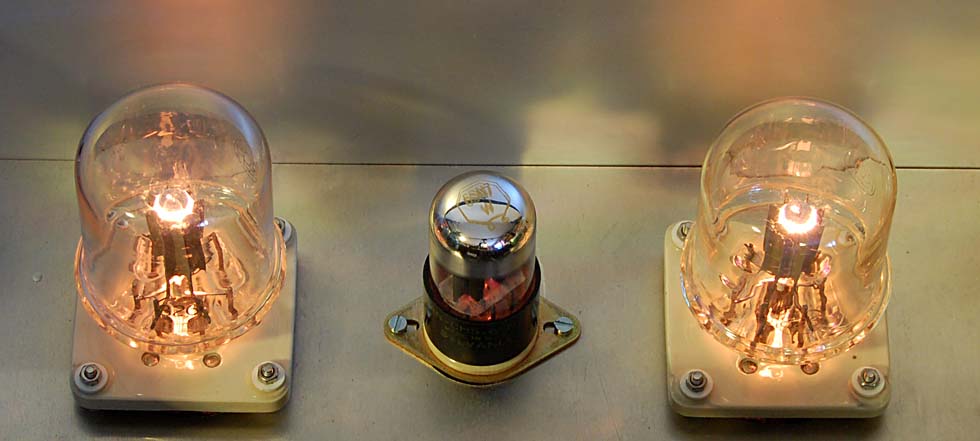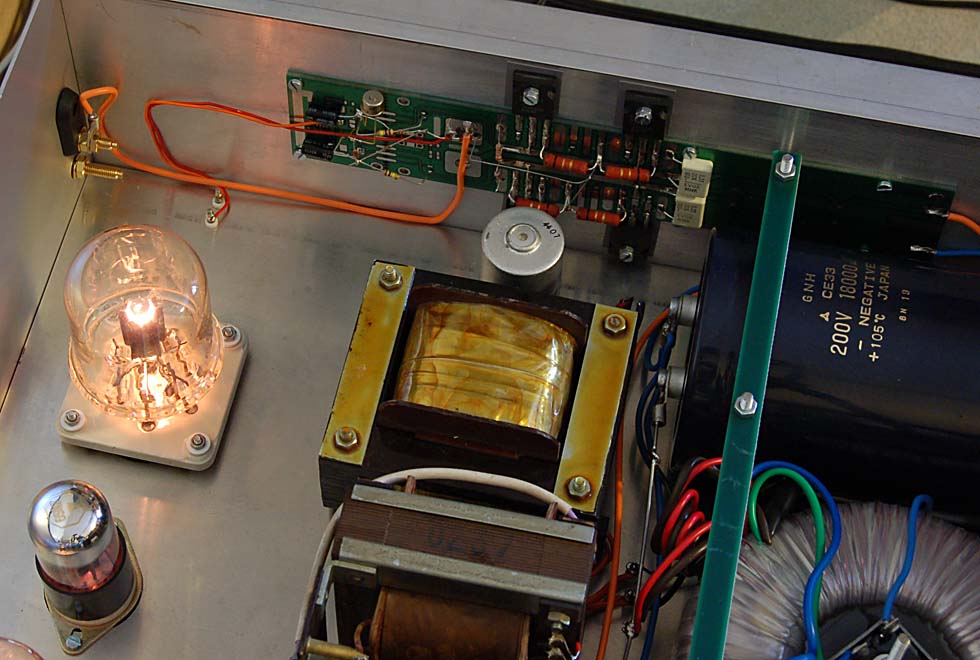 ---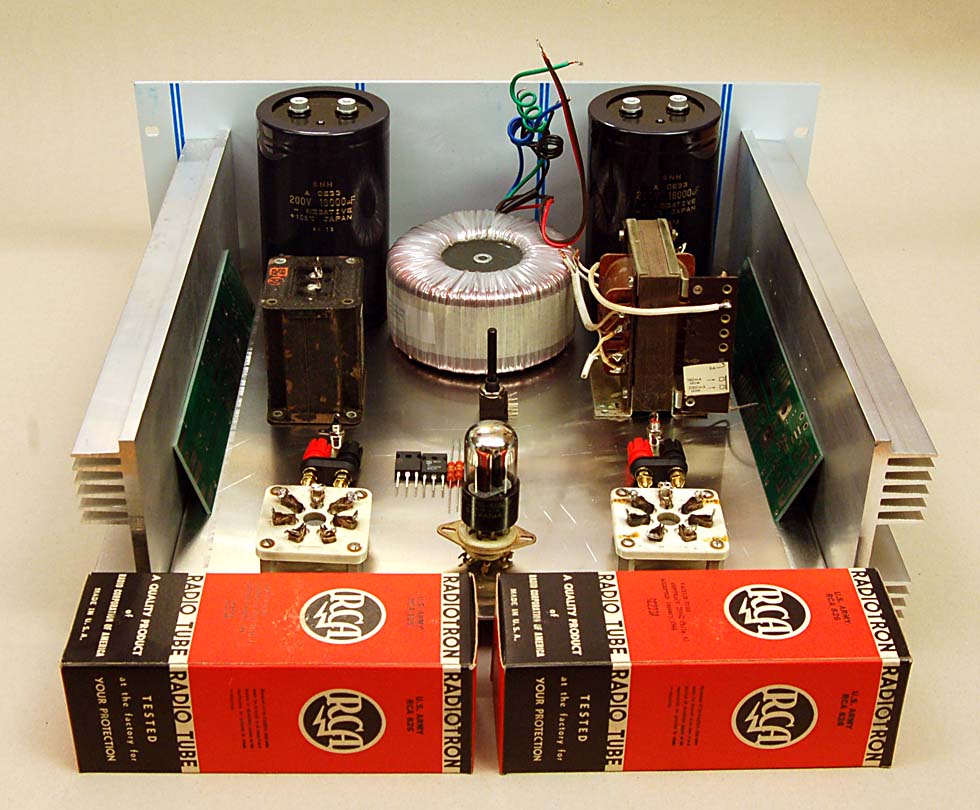 Most of the components are collected. 250 Watt Transformer for the mosfets, capasitors, two 826 tubes, 6SN7 tube with socket, HT transformer, drossel and mosfets.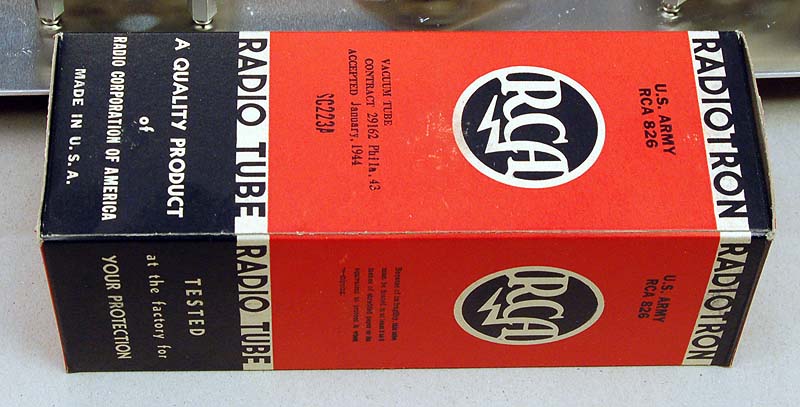 New 826 tubes in original boxes.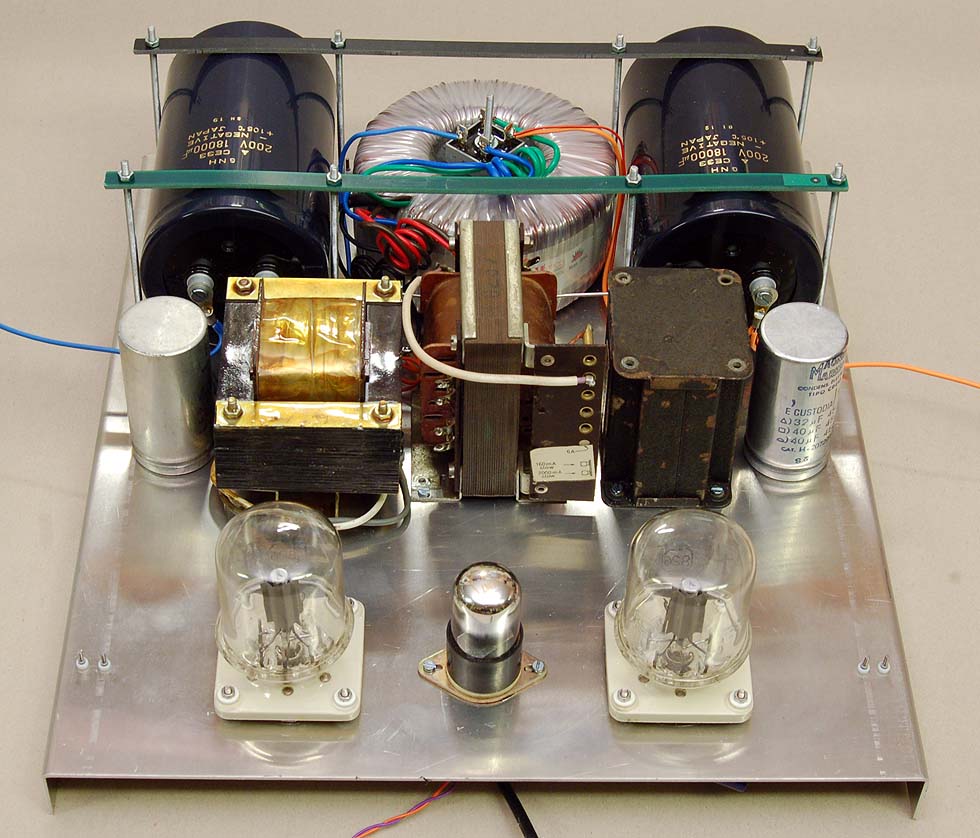 Here are most of the big components assembled. In front we can see the two 826 and the 6SN7. In the middle we can see the 826 heater transformer, HT transformer, drossel and HT capasitors. Behind we have the mosfet power supply.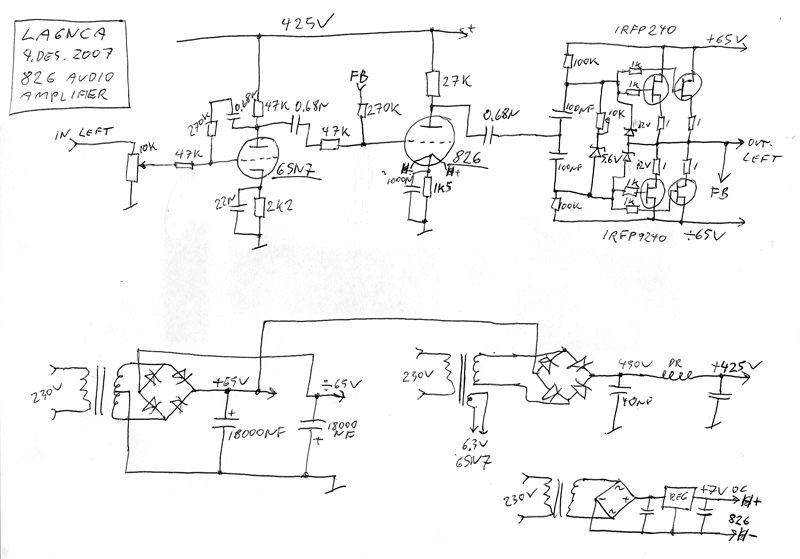 ---
BACK TO LA6NCA HOMEBREW MAIN PAGE