LA6NCA

Audio amplifier with 6SN7 tube, #2
---
This is a 6SN7 tube amplifier.
The output stage is mosfet. All voltage gain is in the tubes.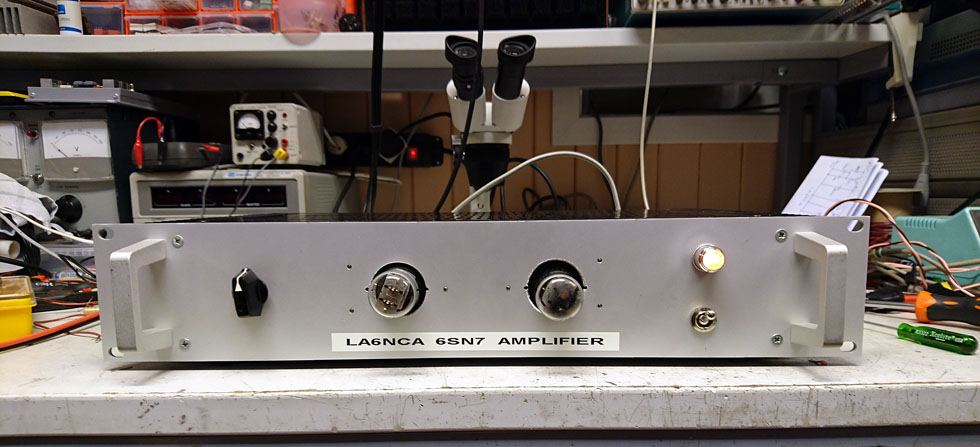 Finally amplifier finished. Having planned it for a long time.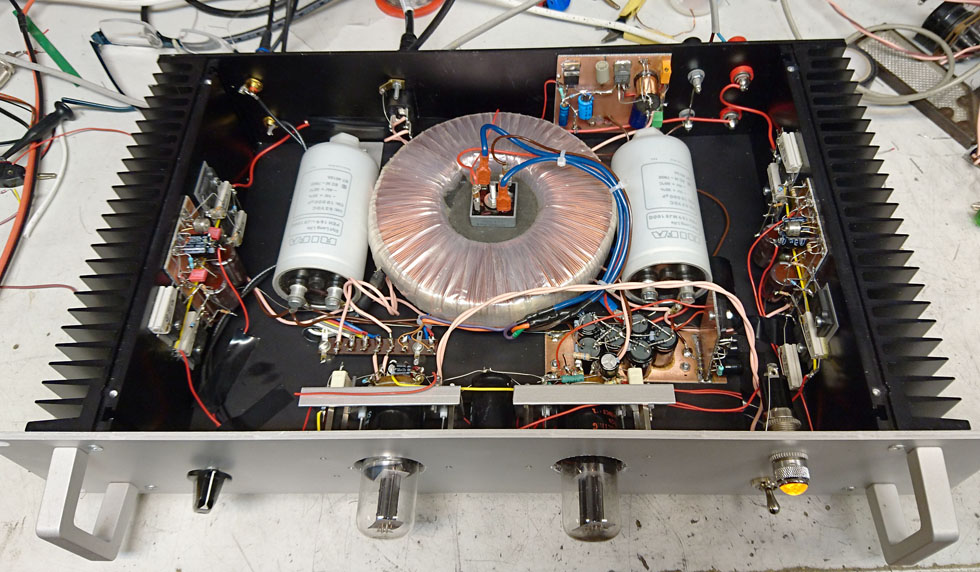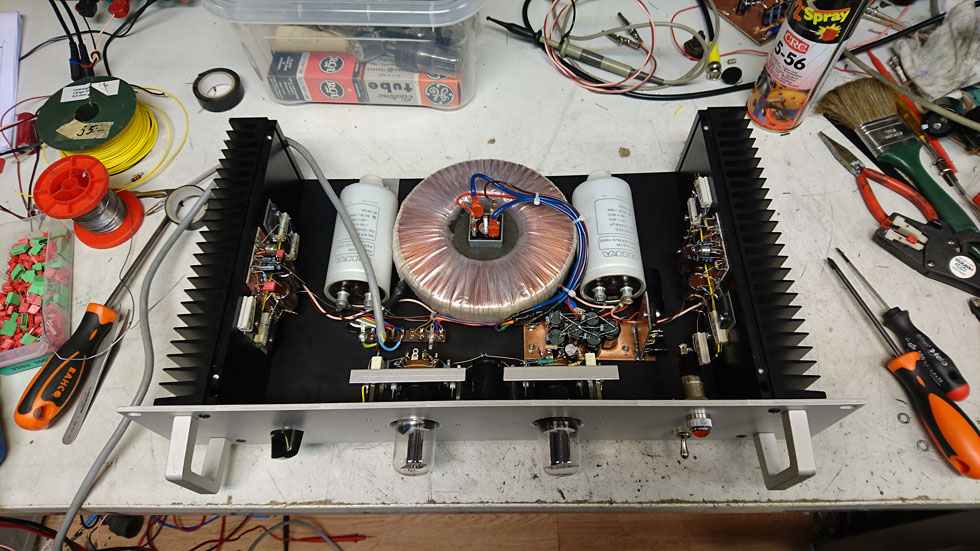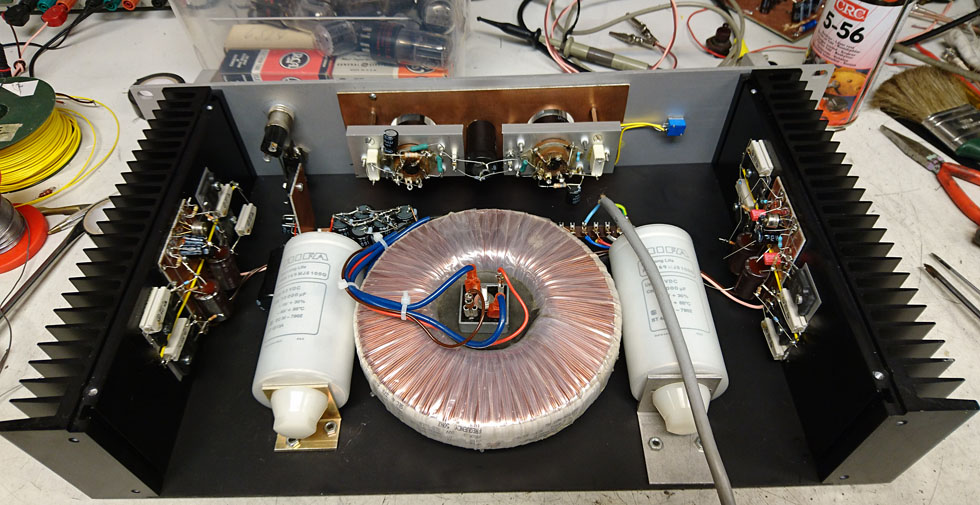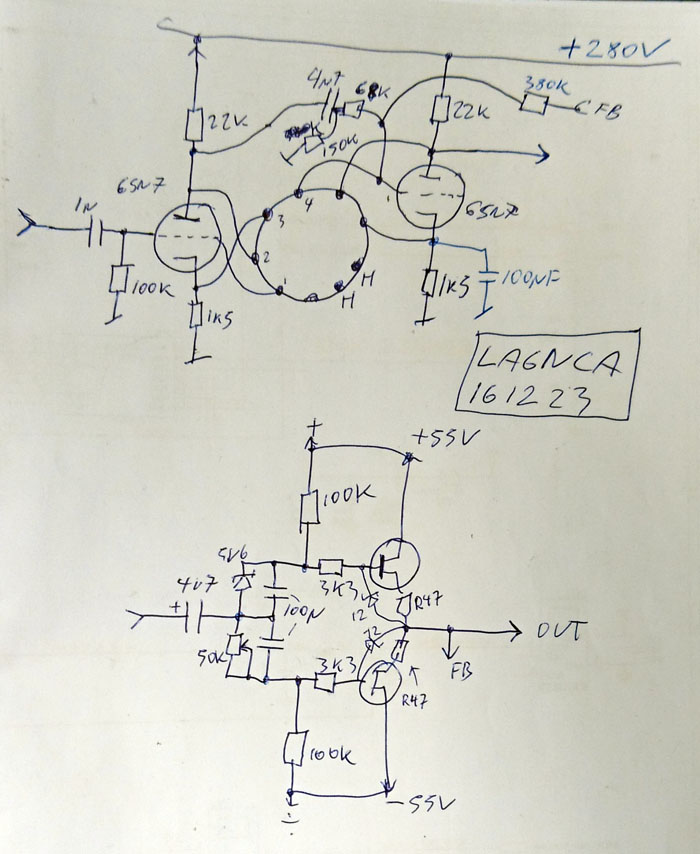 I forgot to draw in that there are four mosfet on each channel.
There are also four 3K3 and R47 resistors.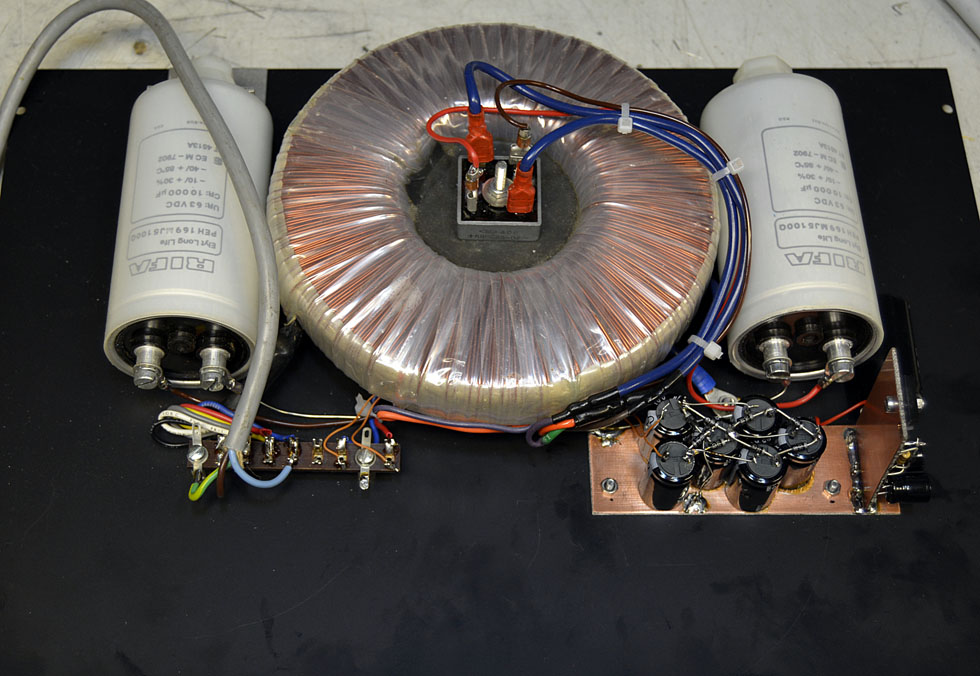 Power supply. +/- 55 Volt DC, + 280 Volt DC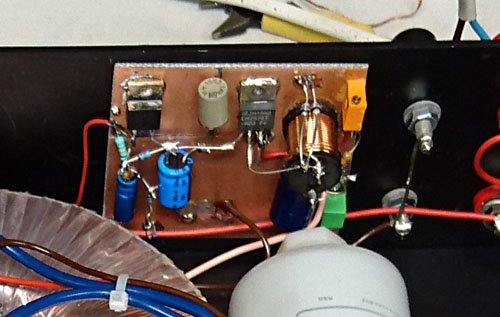 Heater power supply.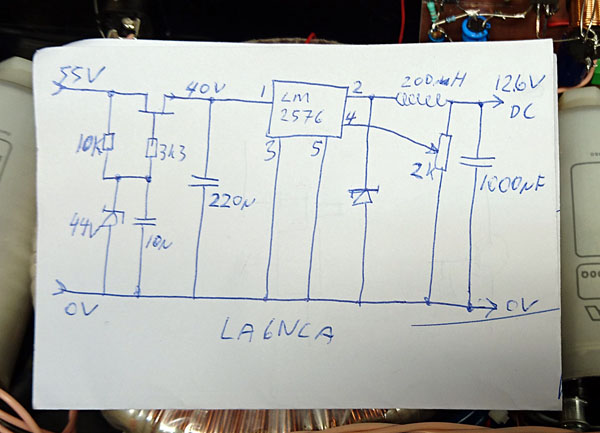 Here is Power to the heater voltage.
Uses an LM2576 switching regulator that delivers out 12.6 volts DC.
This withstands max 40 Volt input, so I have a linear regulator which sets down the voltage from 55 volts to 40 volts.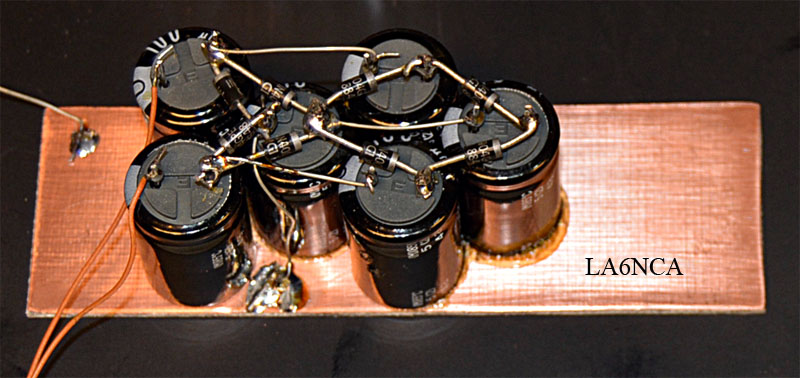 Voltage tripler.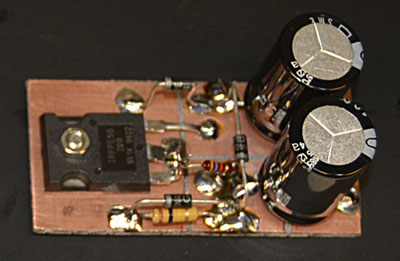 Hum suppressing circuit.



---
BACK TO LA6NCA HOMEBREW MAIN PAGE