LA6NCA RADIO PAGE
Horchgerät / Acoustic monitoring device
---
---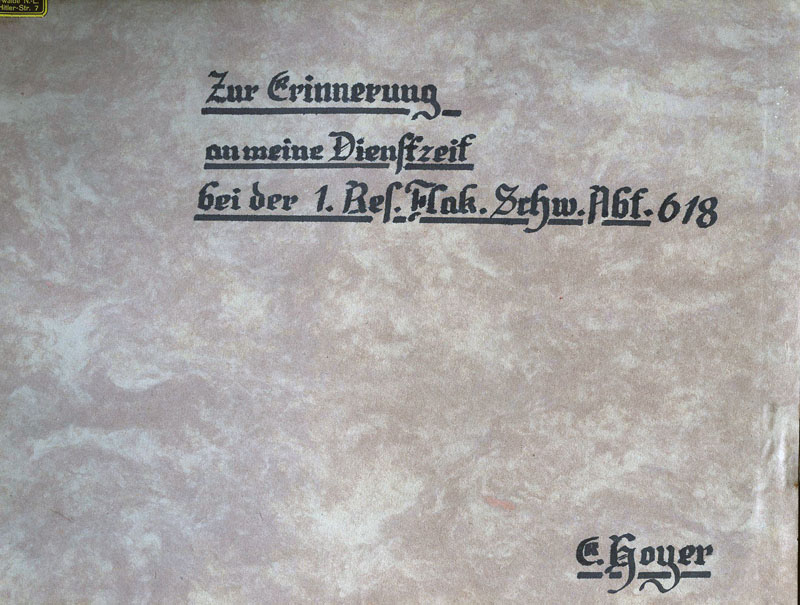 00
I will on this page view pictures from a photo album from a soldier who served in a Horchgerät unit.
| | |
| --- | --- |
| m01b | m02a |
The unit had both Horchgerät and searchlights.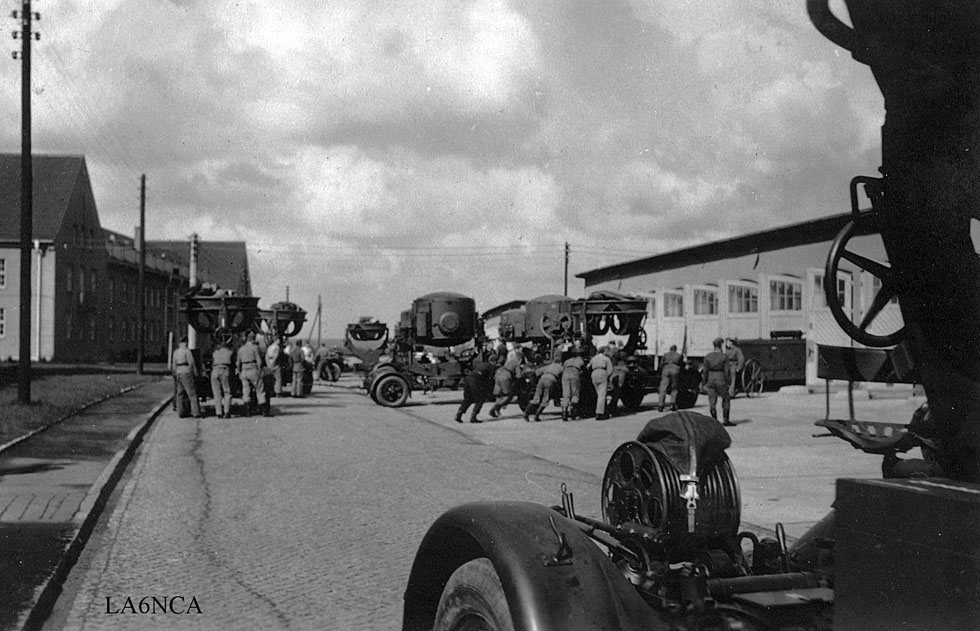 m35d
Here are the units storage facilities.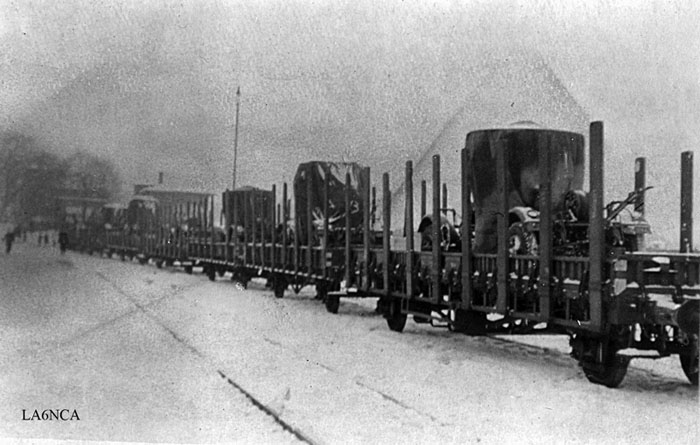 m07c
Horchgerät and searchlights are uploaded on the train. .


The unit is to be moved to a new location.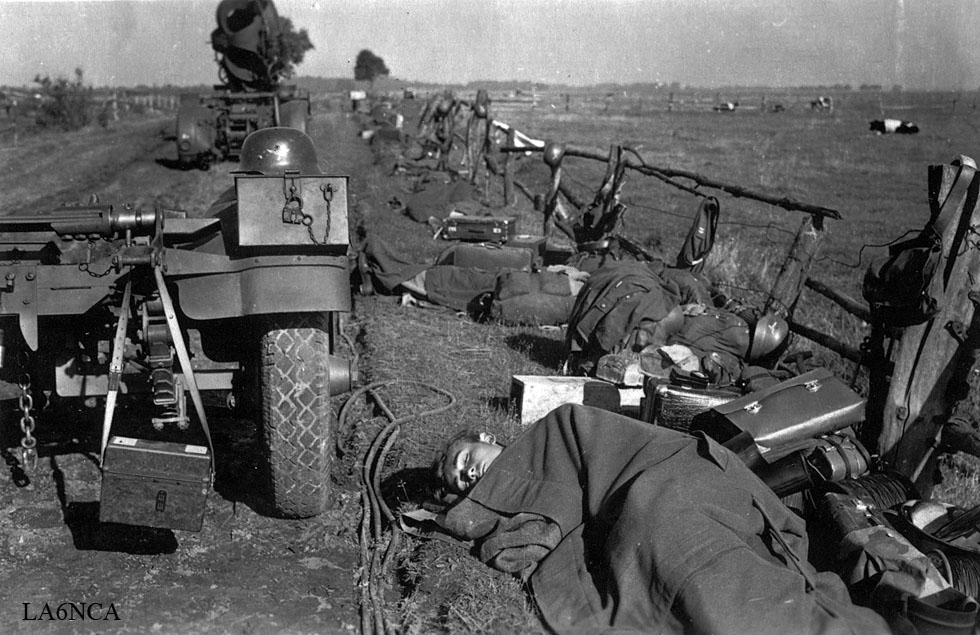 m40a

The unit is headed to a new location.
The department follows luftwaffres movements on the different battlefields.
The soldiers are resting. They bring a lot of equipment.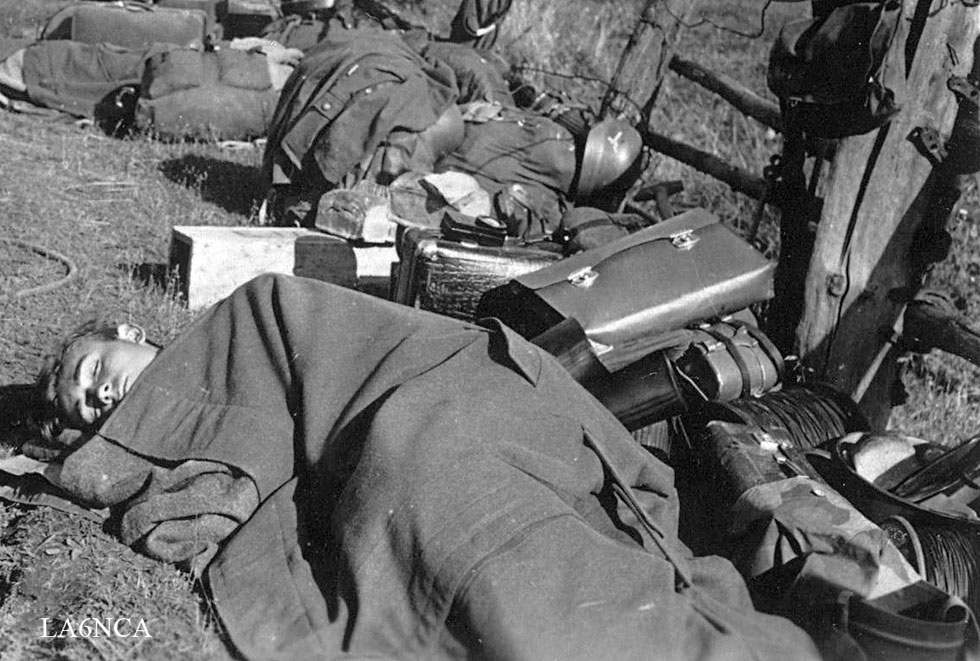 m40aa
It is interesting to study the equipment.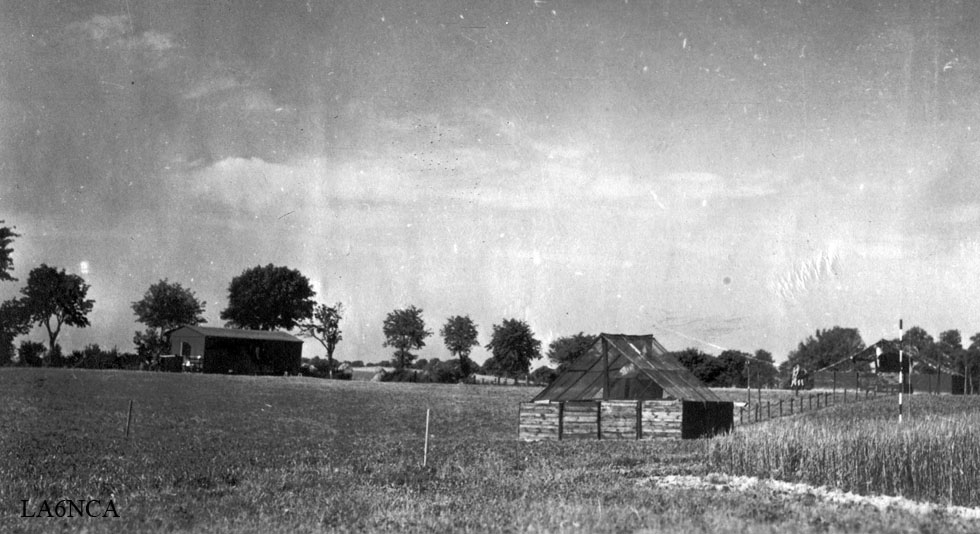 m33b
The unit has come to a new place.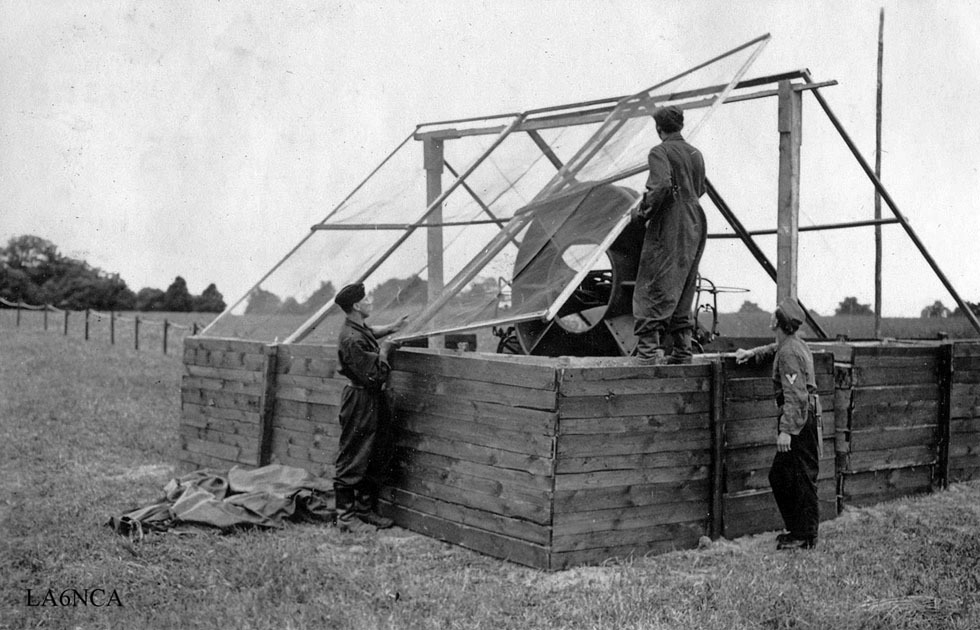 m33a
It is is being built protection over the equipment.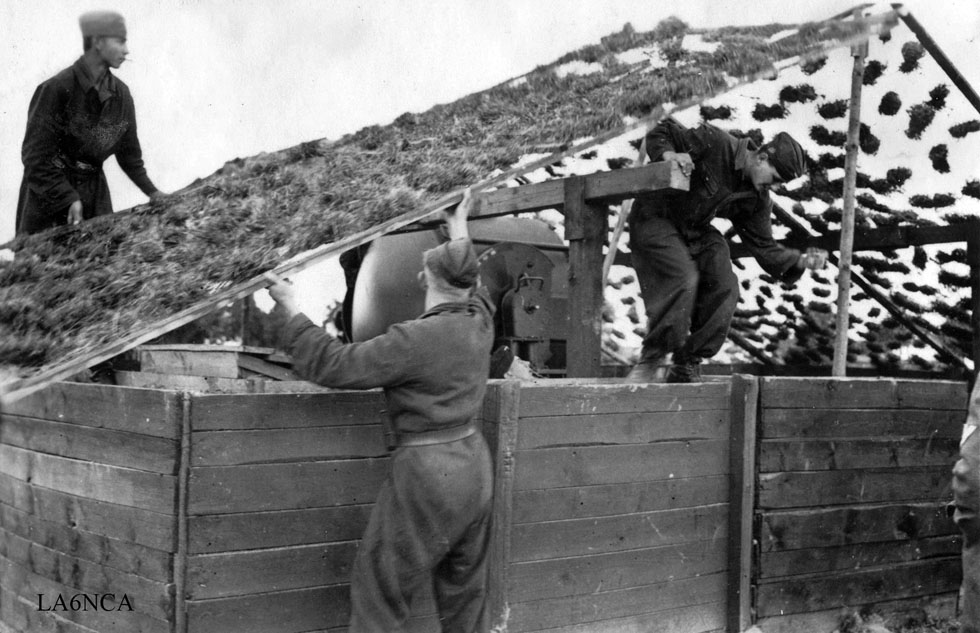 m33e
Camouflage is important.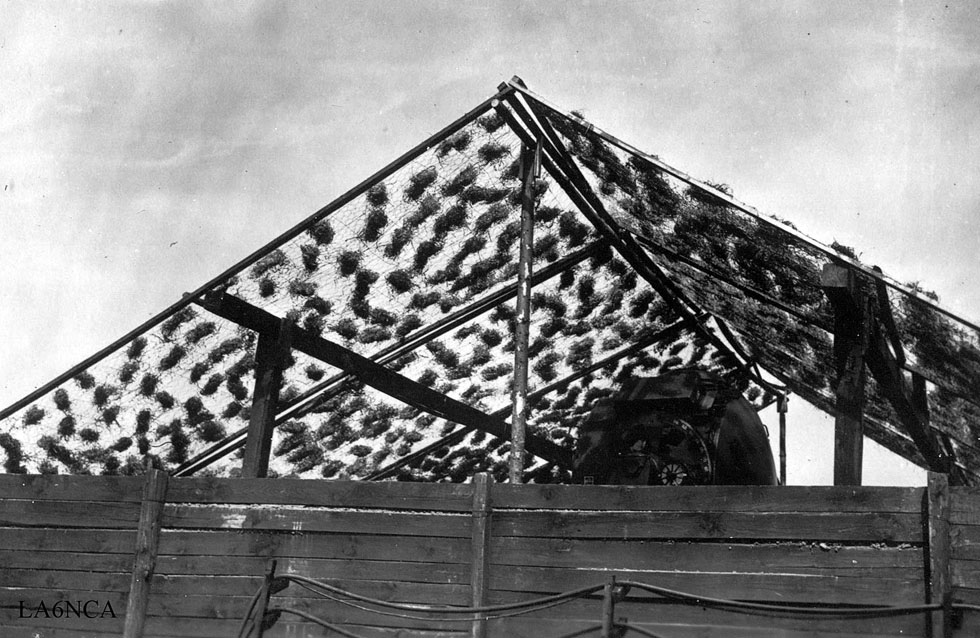 m33d
It is difficult to see the equipment from the air with this camouflage.
But it will well hinder the sound waves a little?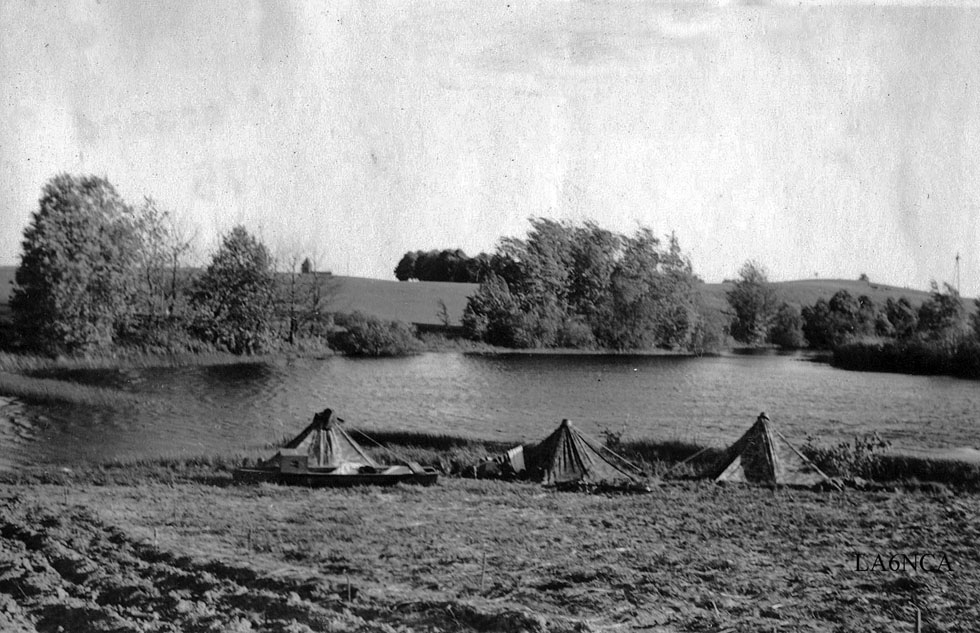 m33c
Such live Horchgerät soldiers when they are out on a mission.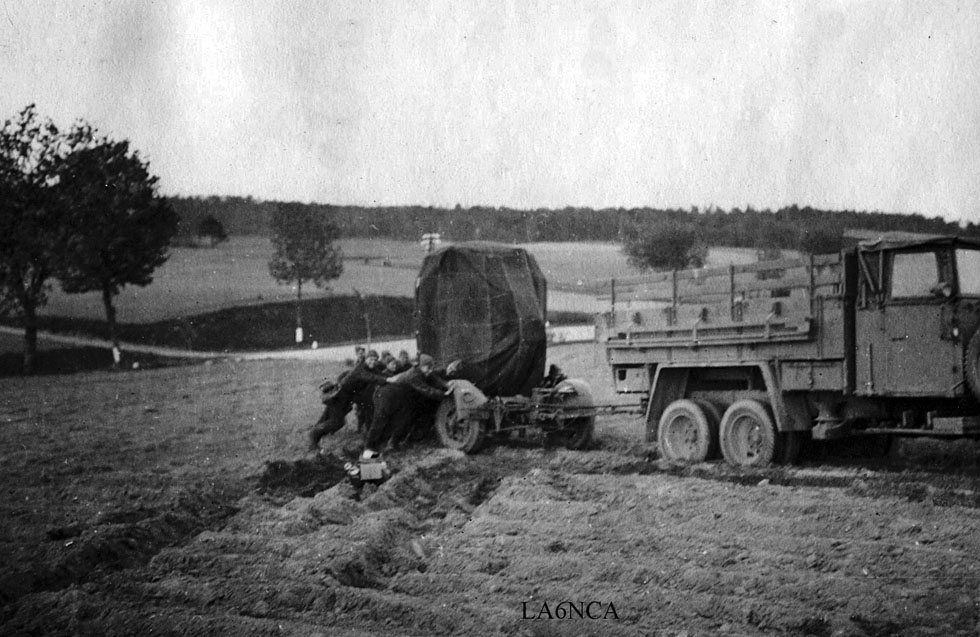 m36b
The equipment is very heavy. Not easy to get forward on wet ground.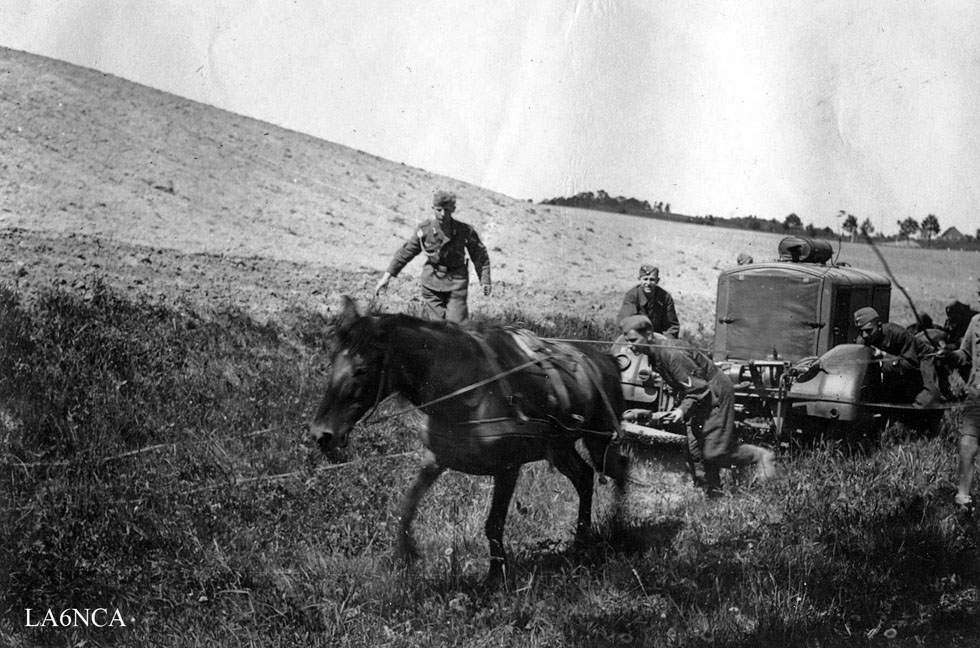 m36d
The units power supply. This is really heavy.
The weight is at least 1,500 kg. The horse has a big task.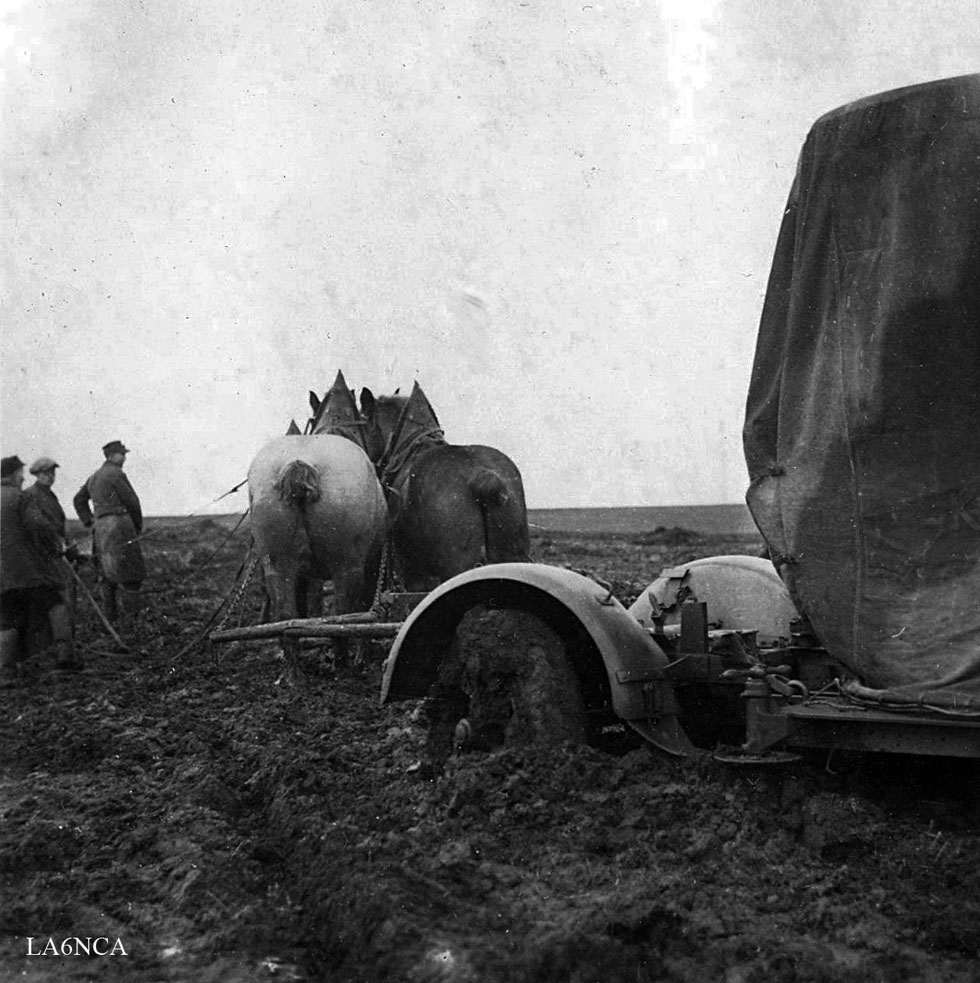 m25a
This is completely hopeless, but they must advance to the next listening position.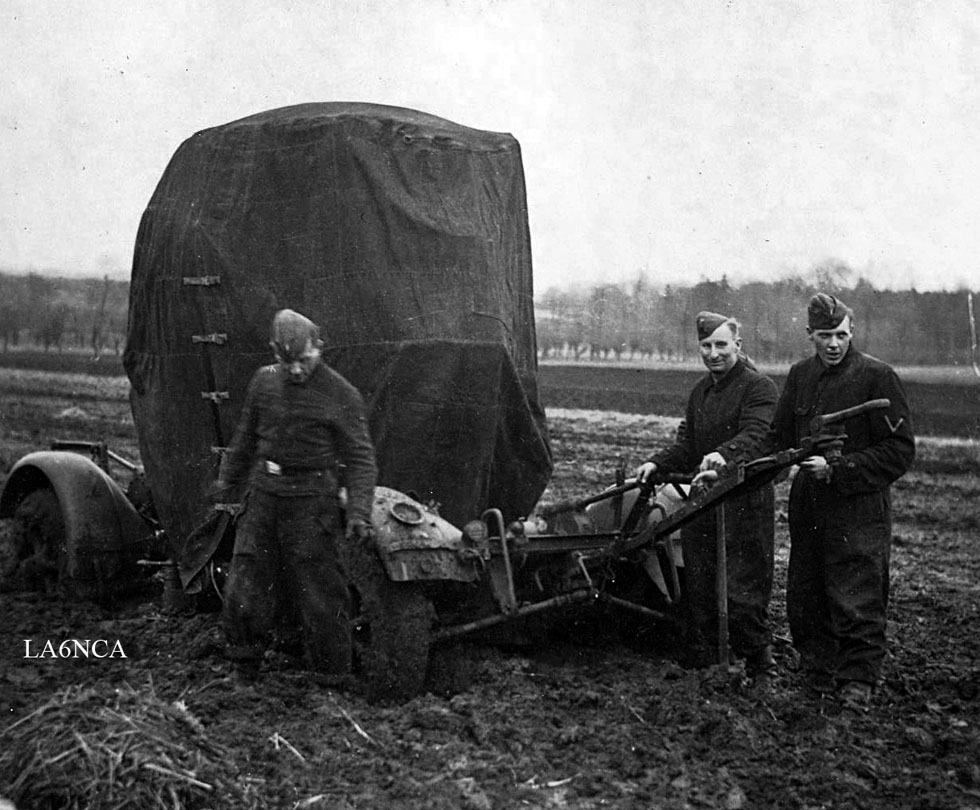 m25b
A lot of work, but they need to get ahead.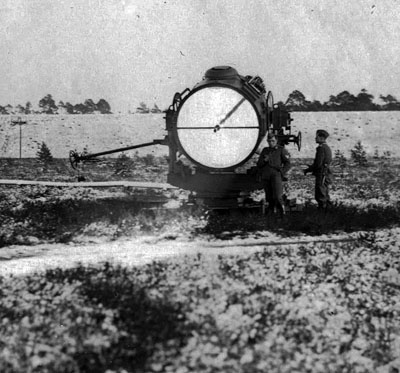 .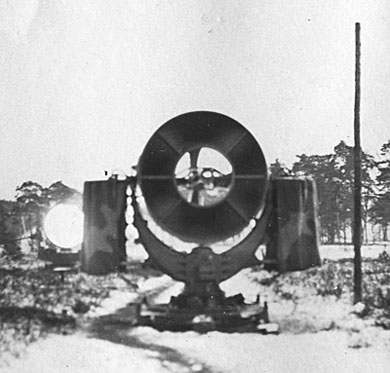 m25d ... m25e
Here is a search light and a Horchgerät.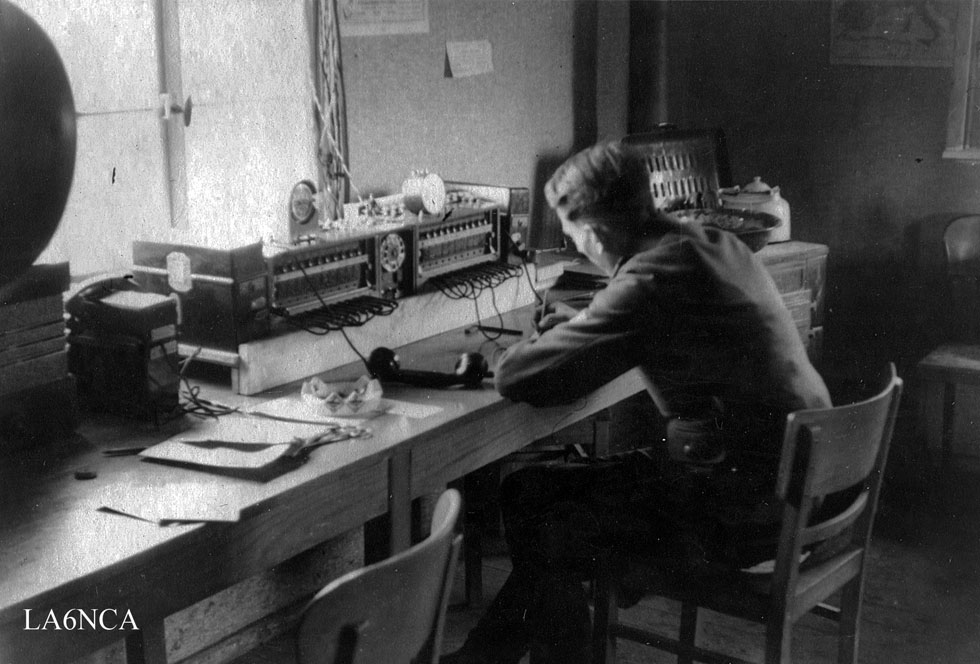 m29a
Horchgerät operator sends messages about enemy planes in here.
Here are reports of enemy aircraft sent to higher unit.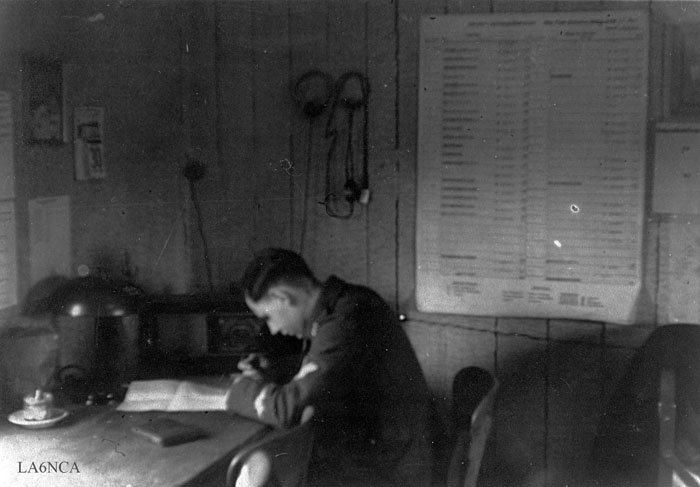 m26a
From the communications room.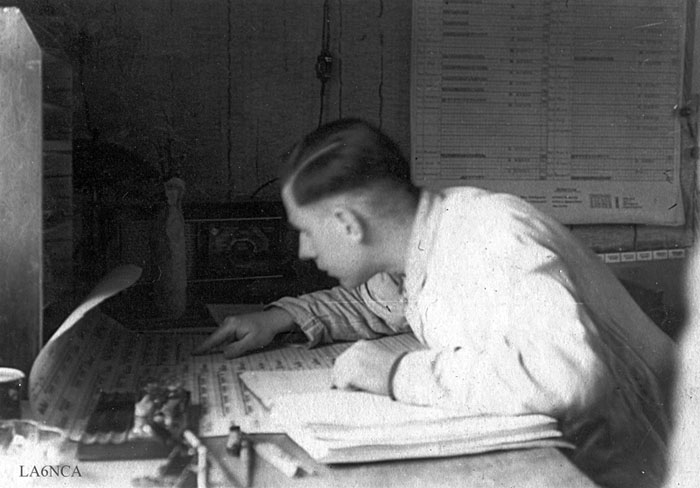 m26b

Direction and elevation angle can be read in the Horchgerät.
Data from several Horchgerät can be triangulated and provide accurate position and direction of the enemy planes.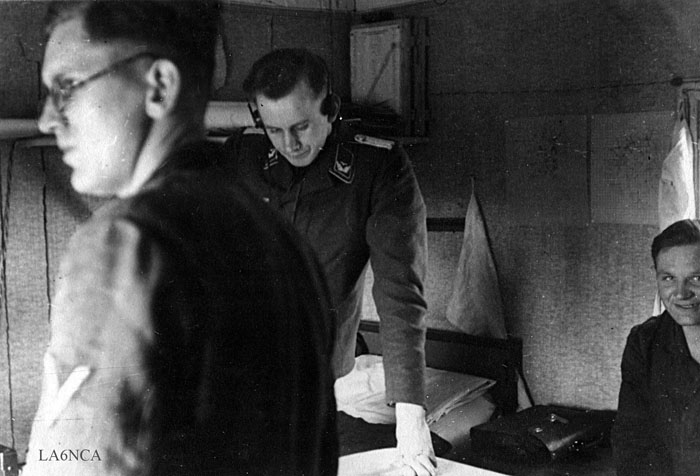 m26c
From the communications room.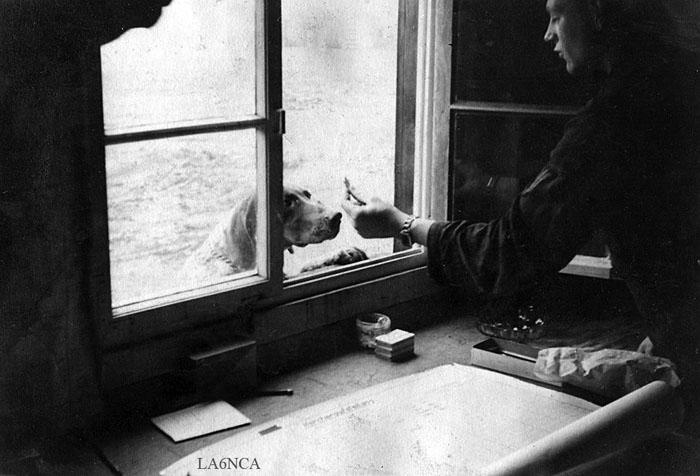 m27b
A dog comes and asks for food.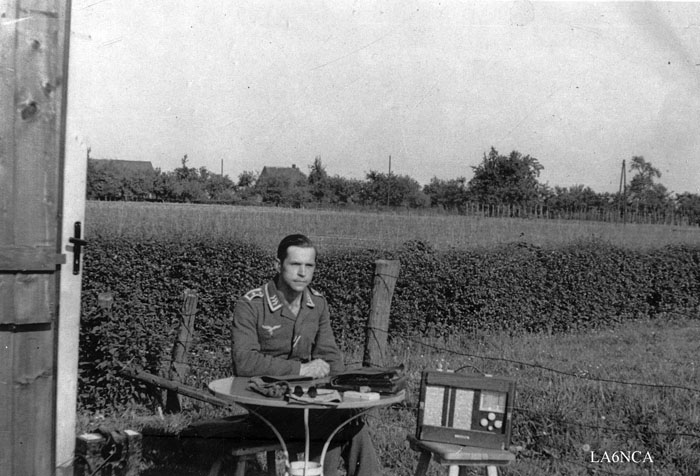 m28b
One of the leaders have moved outdoors.
A FF33 at bottom left corner.
A broadcast receiver standing on a stool.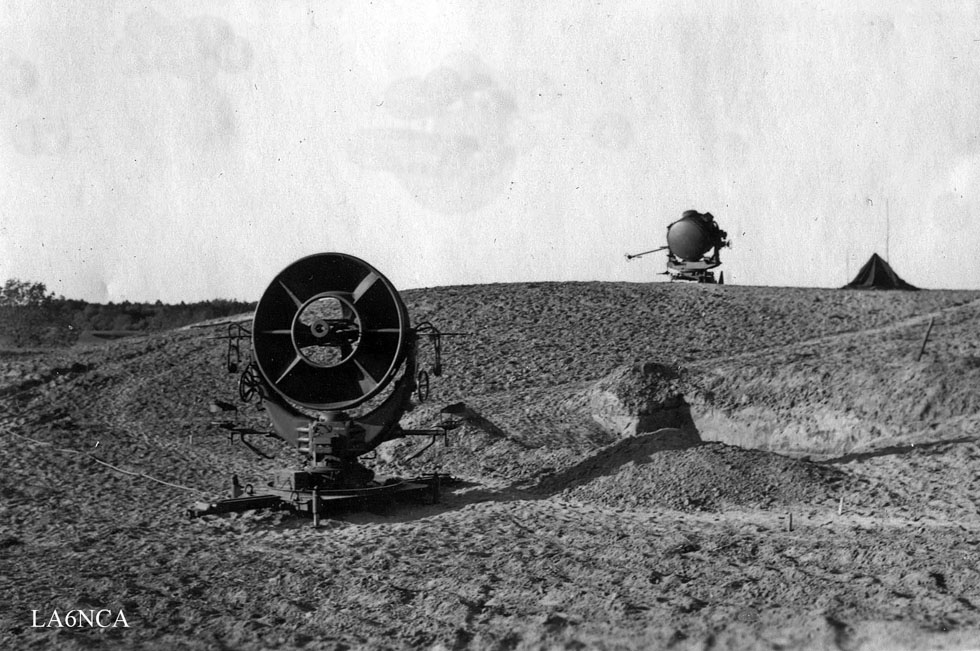 m36e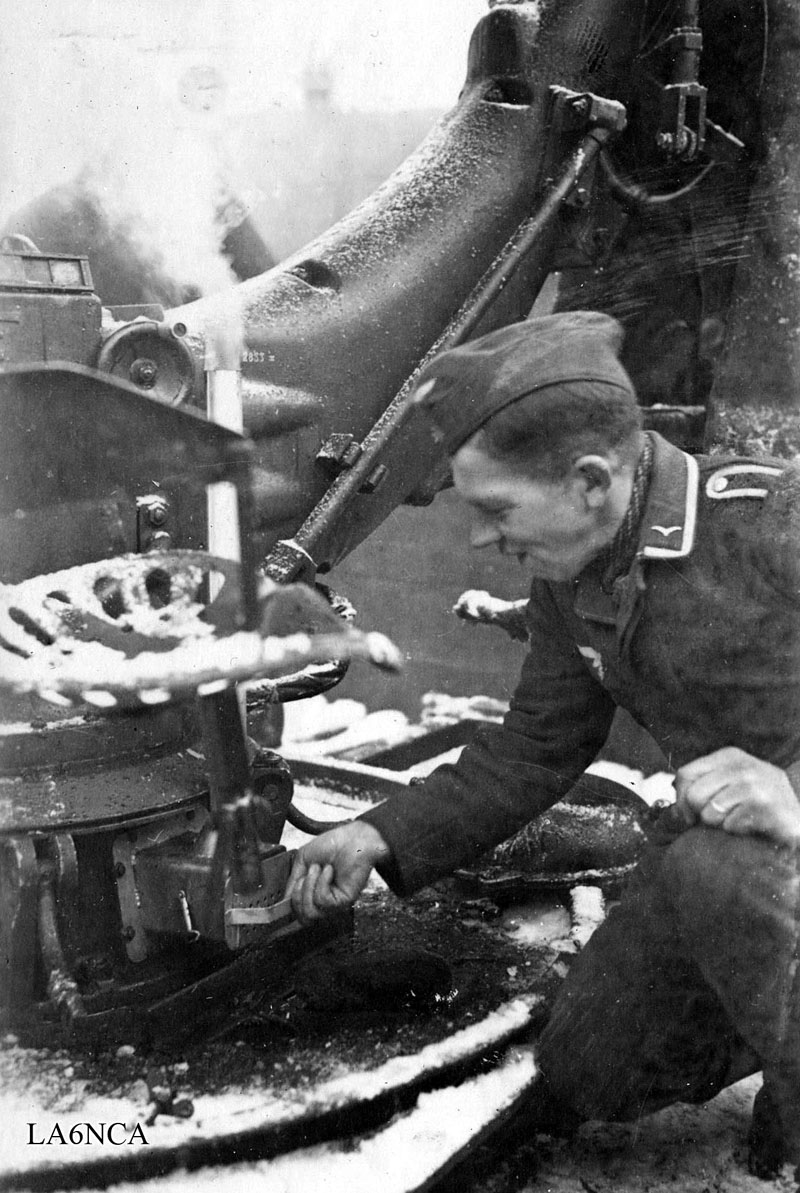 m39a
The seat of the search team.
It is cold to sit here for hours.
What is this? Is there some kind of heater?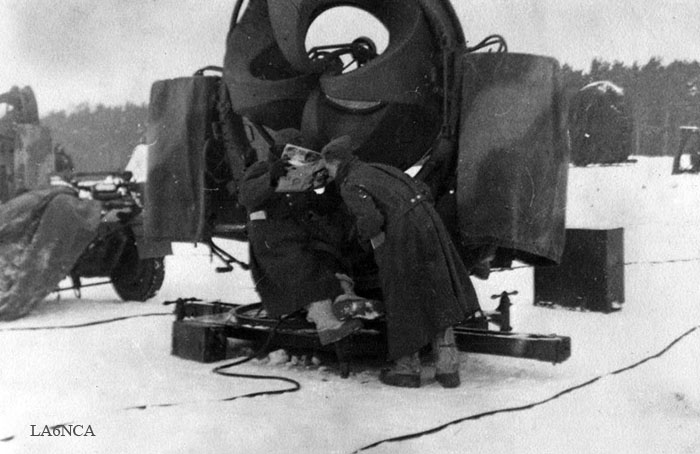 m10c
There are small tents around the operators.
One listens for direction. The second listens for height.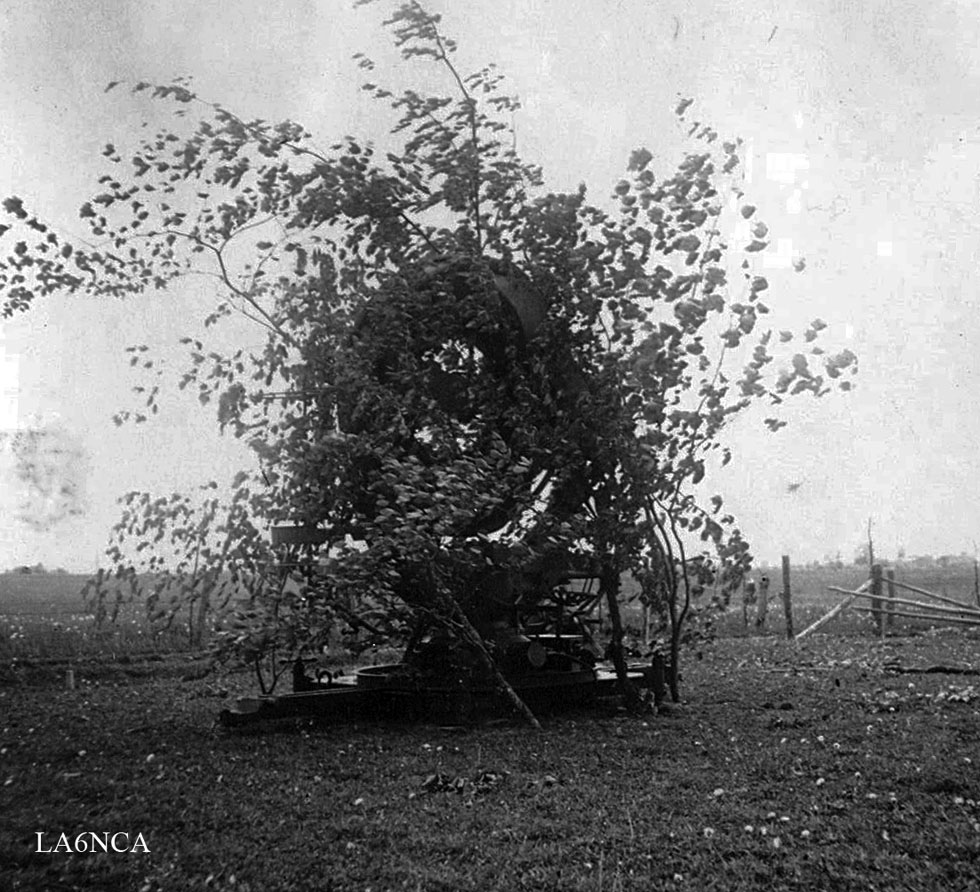 m42c
Here we have good camouflage.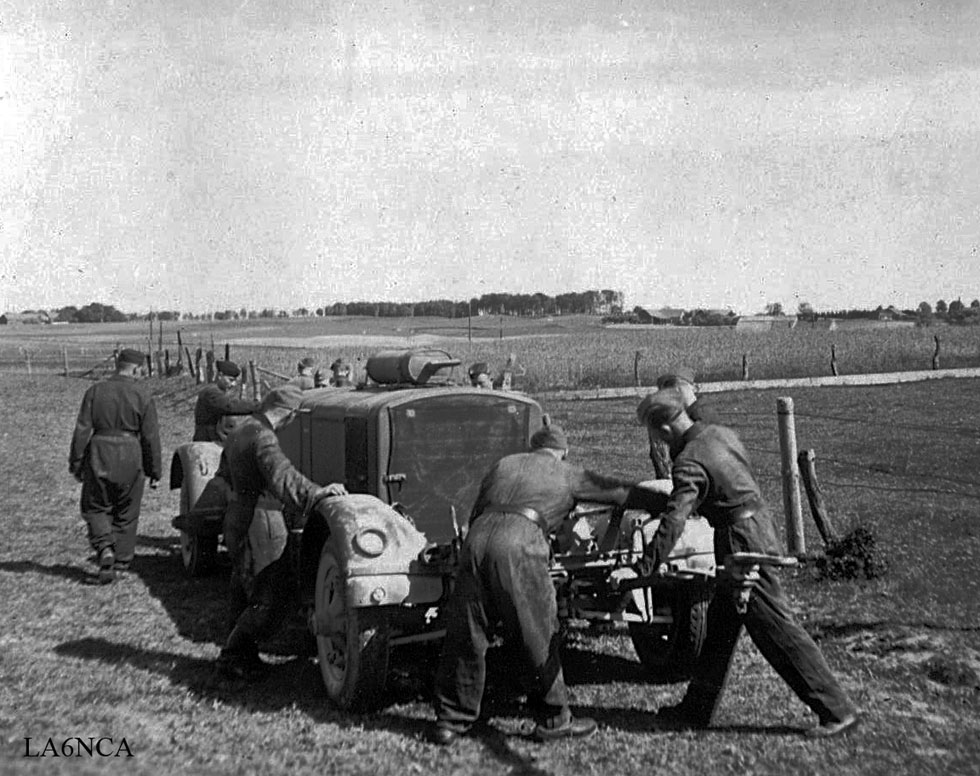 m42e
The men working on a Power Generator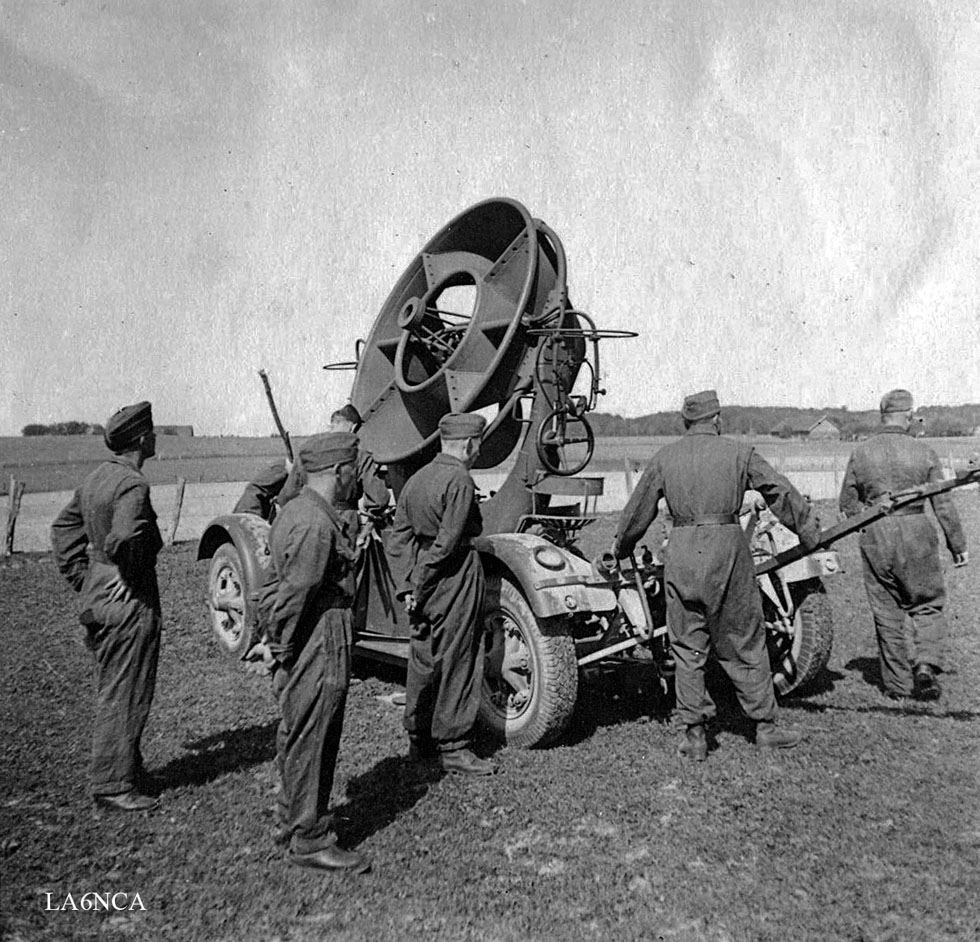 m42g
Great picture showing the wheels mounted.
These wheels are easily removed when the Horchgerät shall be put into operation.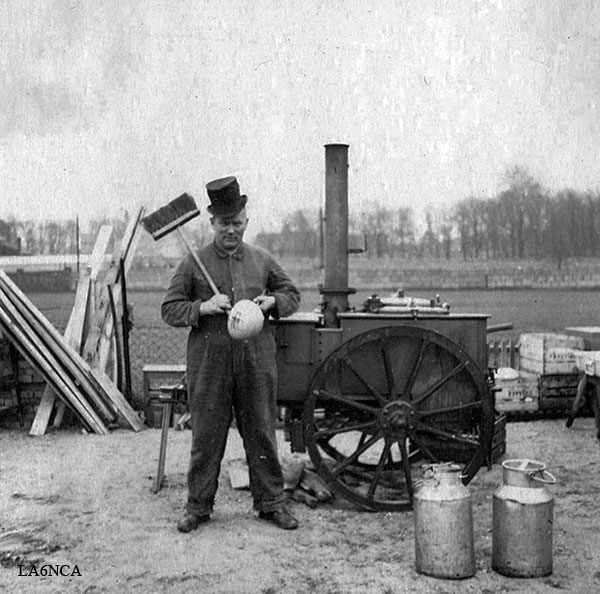 m42h
The chef demonstrates his equipment.




---
---