LA6NCA - GERMAN ALBUM PHOTOS No_2
GERMAN SIGNAL TROOP IN RUSSIA
---
This is pictures from my German Photo Collection.

All pictures/material, unless otherwise stated, are owned or supervised by LA6NCA / FYKSE.
You are not allowed to copy, publish or in any way distribute material from these pages without permission.

These are photos from an album taken by a radio operator in the German Army.
---
PICTURES FROM A FIELD TELEPHONE SWITCH INSTALLATION IN RUSSIA.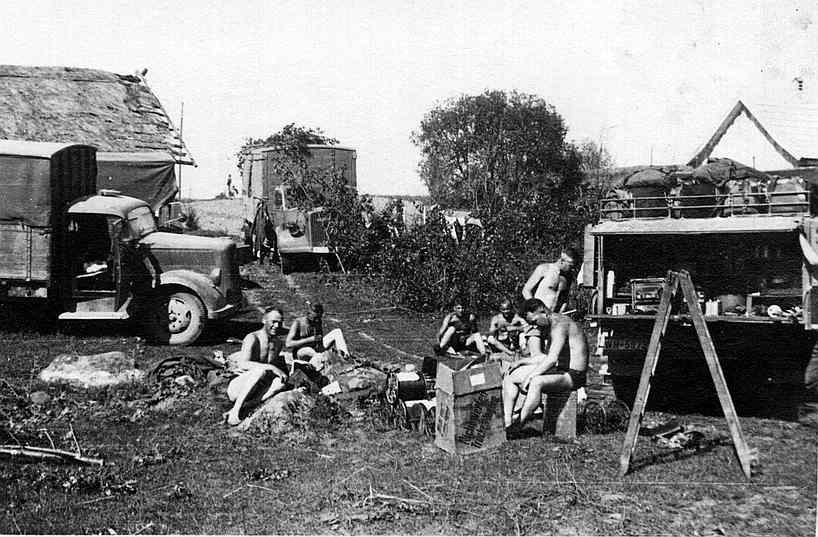 Here are some of the troop's vehicles and signal equipments.
The soldiers are working with the signal equipment.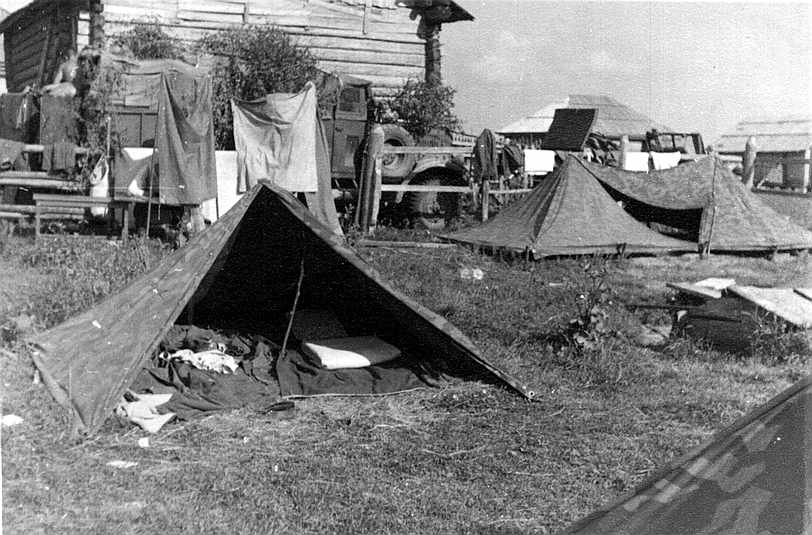 The tents were the signal soldiers lived in the field.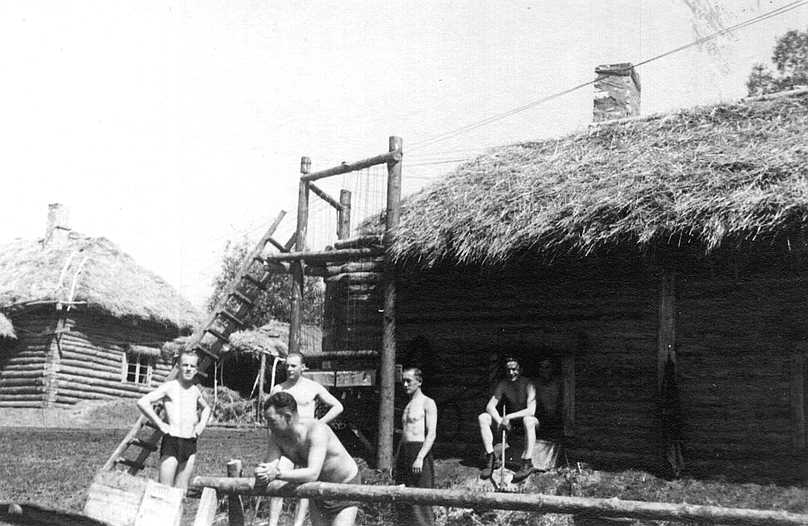 Here is the telephone switch house. All telephone lines is tied up in the wooden poles
before they are terminated in the switch inside the house. Field cables are used. The
lines comes from different German army sections.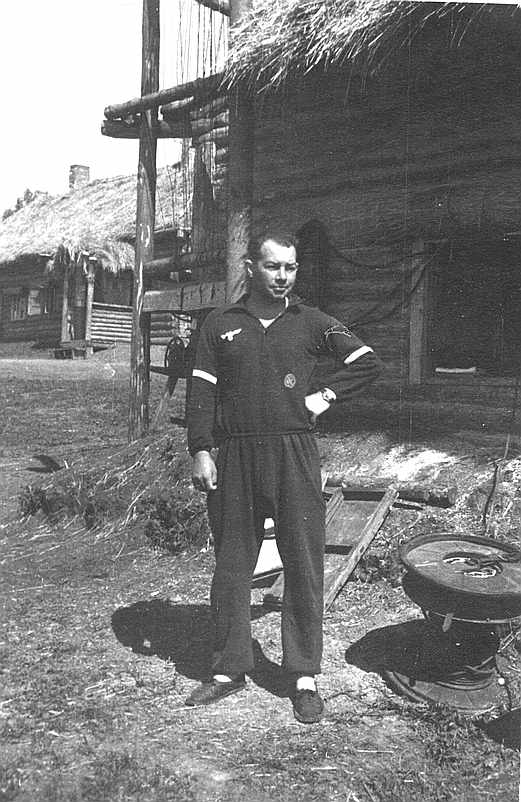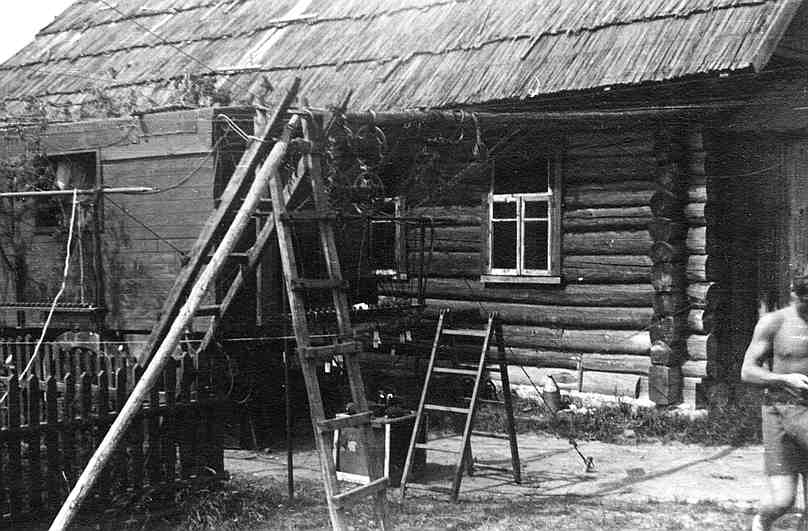 Here is another telephone switch house. Look at all the field cables outside the house.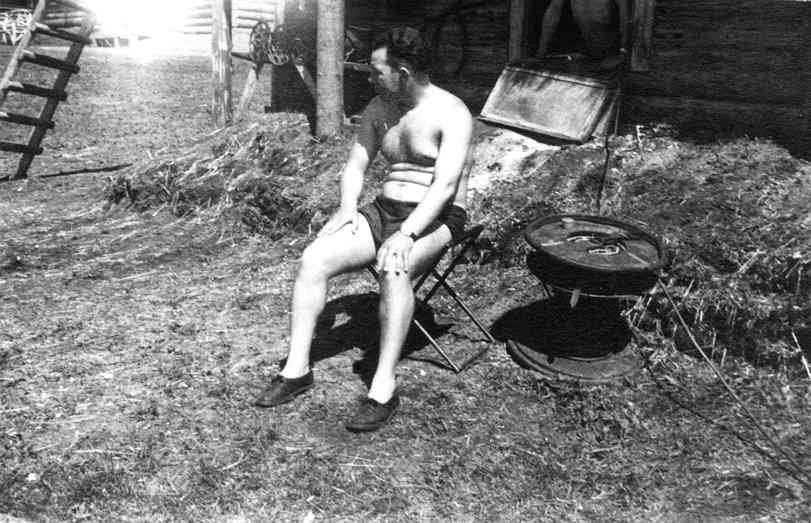 Her is multi-cable used. This is a 10 par cable connected directly in to the switch with a multi-plug.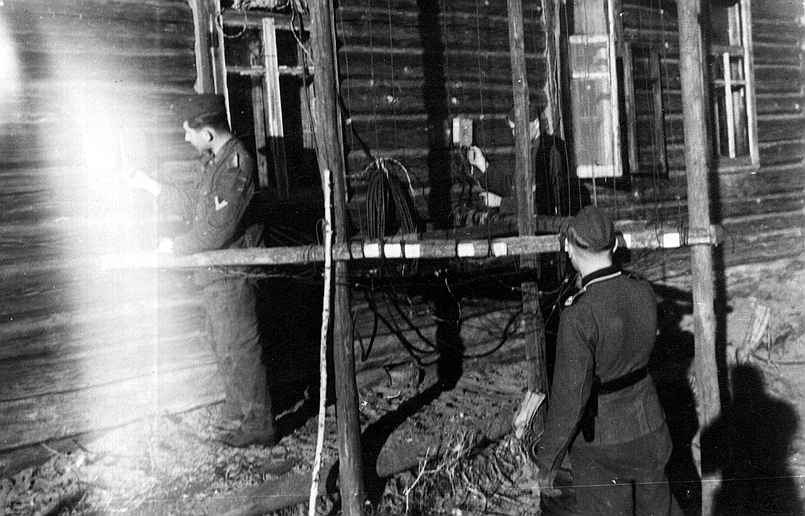 Her is more multi-cables outside a switch house.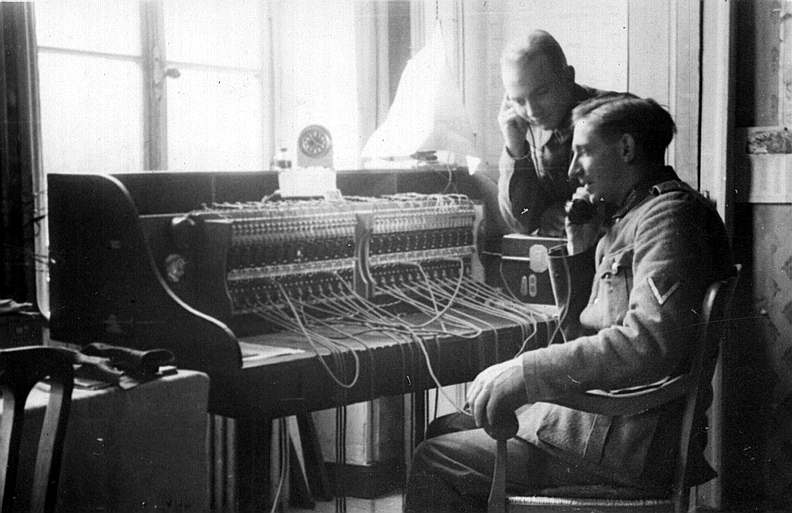 Inside the house. Here is a 24-line switch.
Hmmm… this was interesting!!!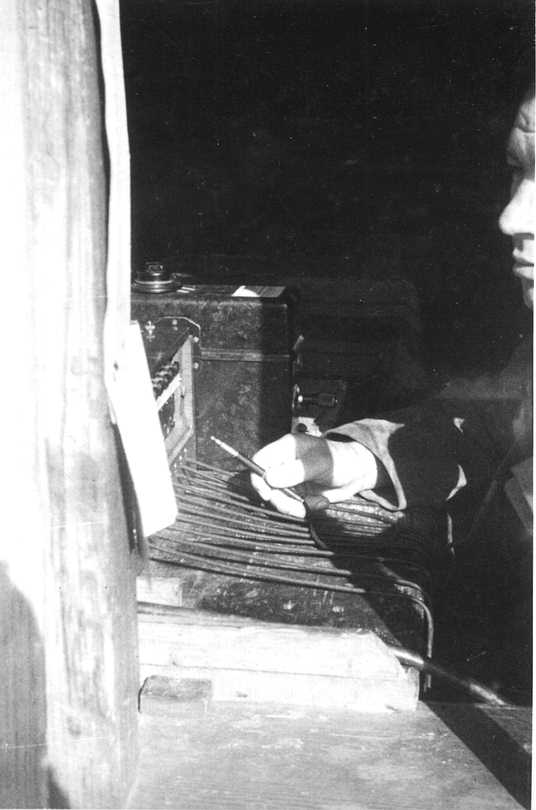 This is from the other house. This is a 10-line switch. The FF33 seen in the back (Feldfernsprecher 33) is also in use.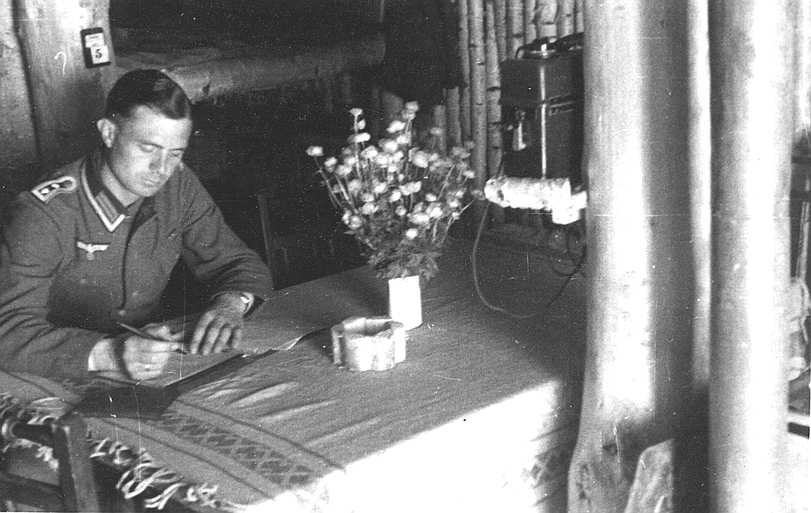 Her is one of the telephones terminated to the line connected to the switch.
Look at the flowers.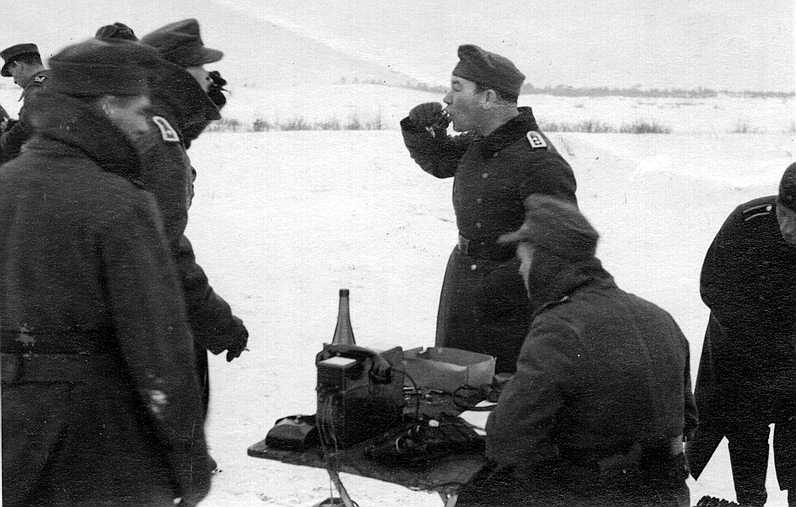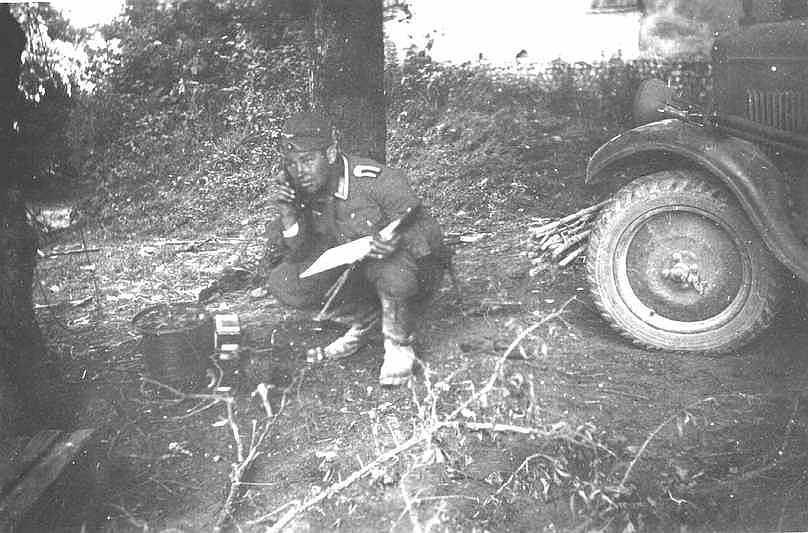 The enemy is not far away. The house is burning in the background.
---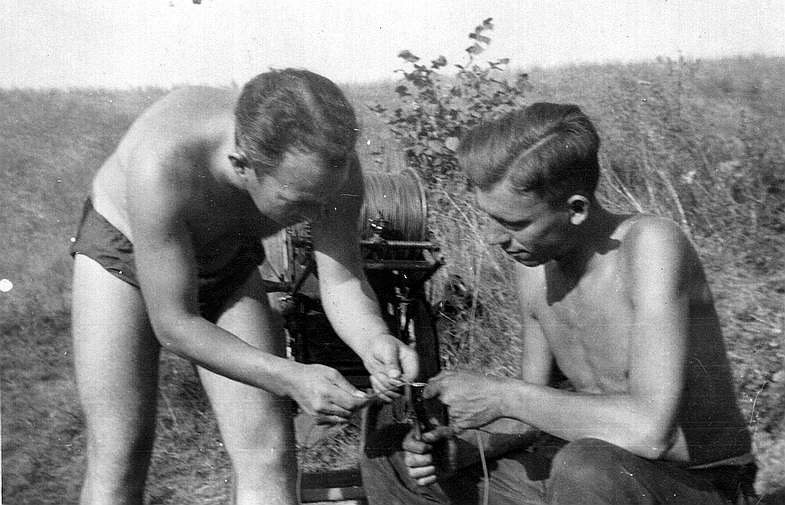 Skj°ting av feltkabel i felt.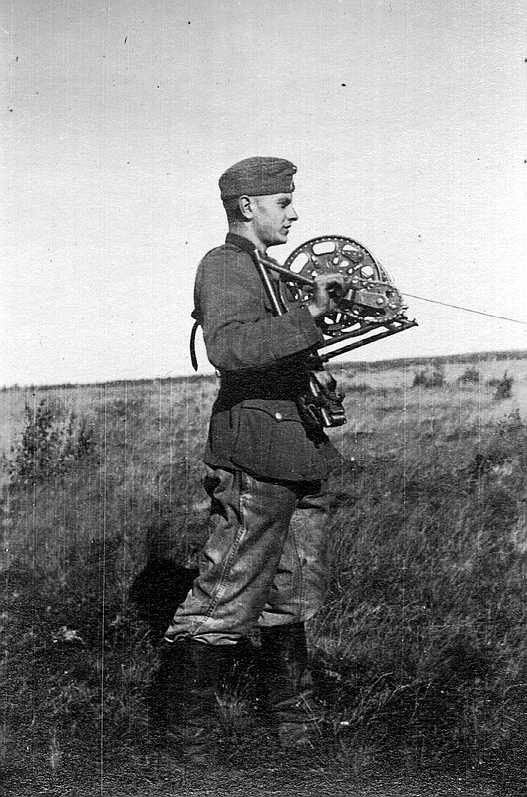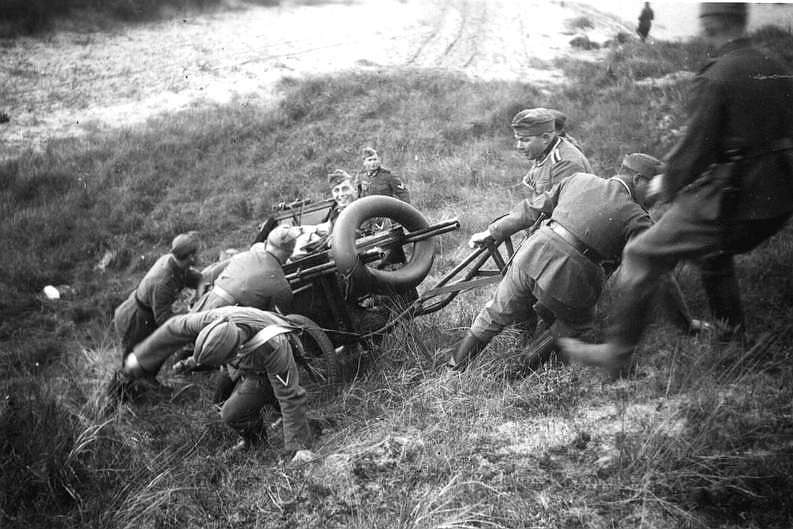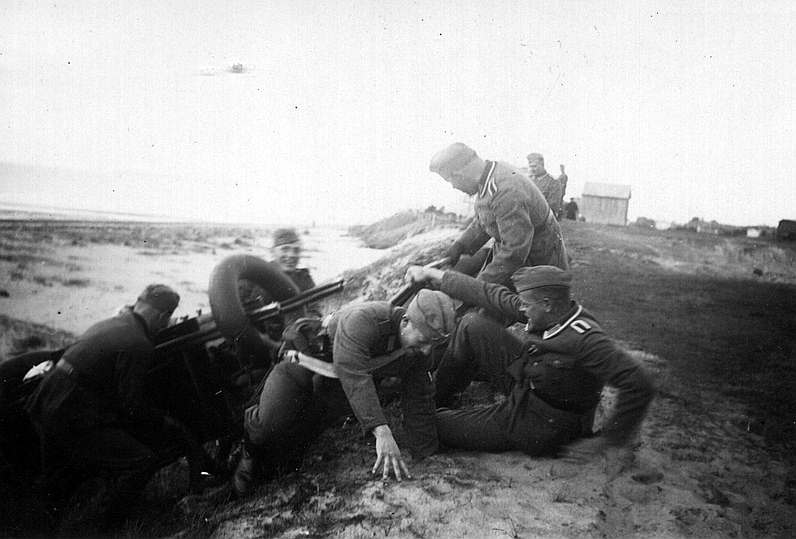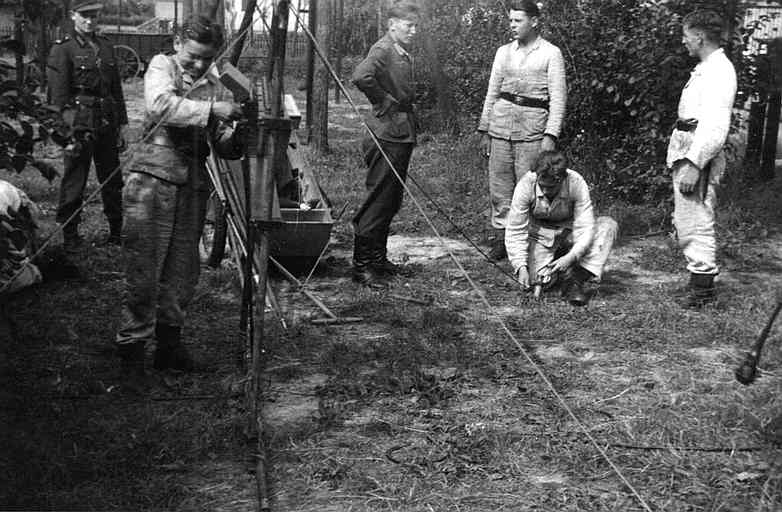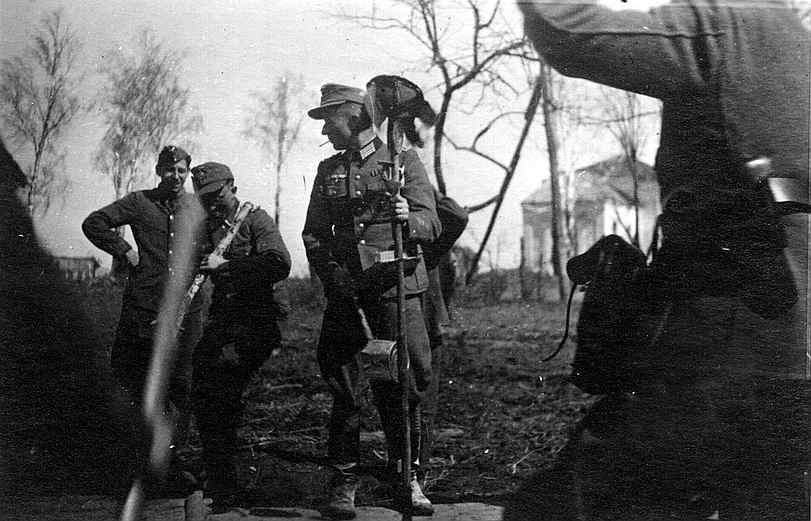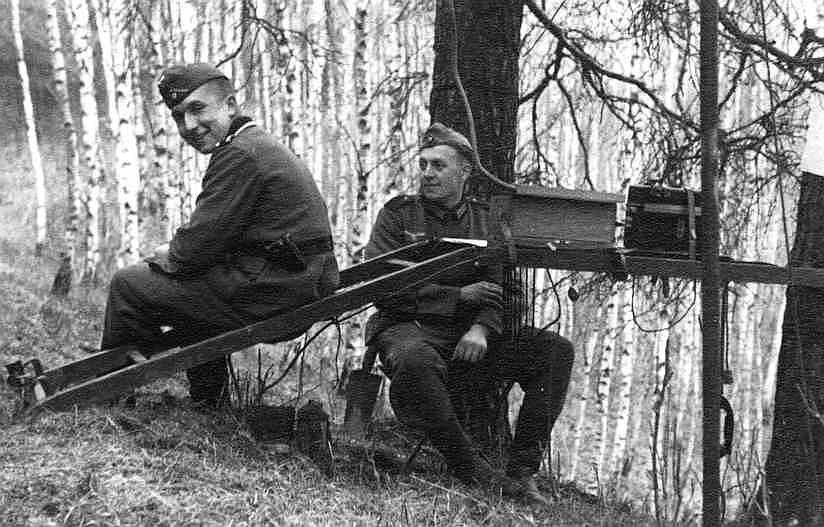 Here is a 10 lines switch mounted outside in the wood. An 10 lines cable is connected to the
switch. An FF33 telephone is used together with the switch.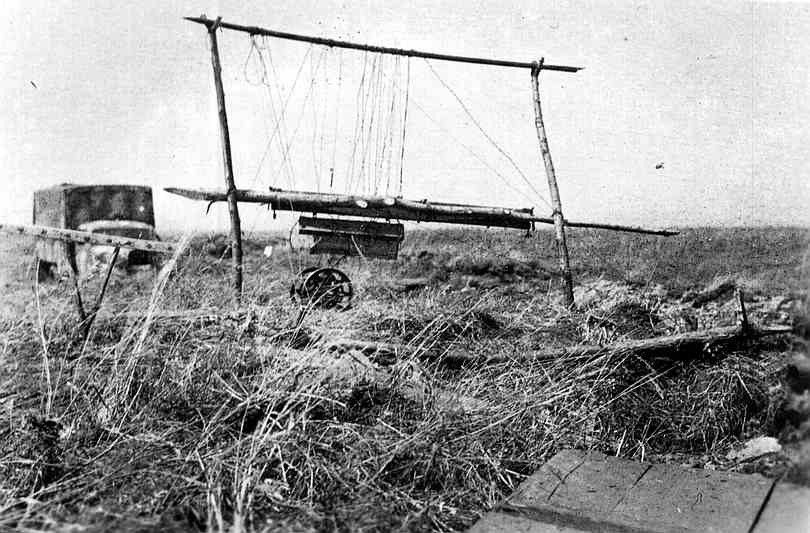 ---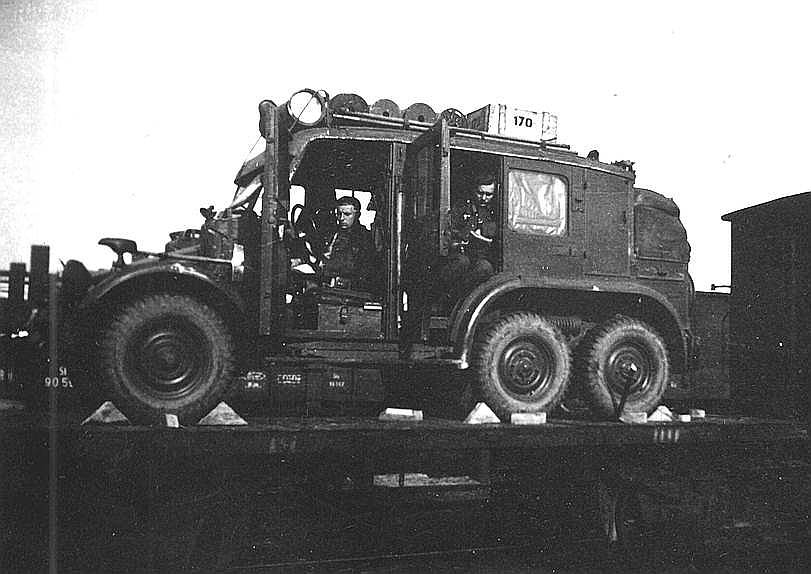 A radio vehicle at train.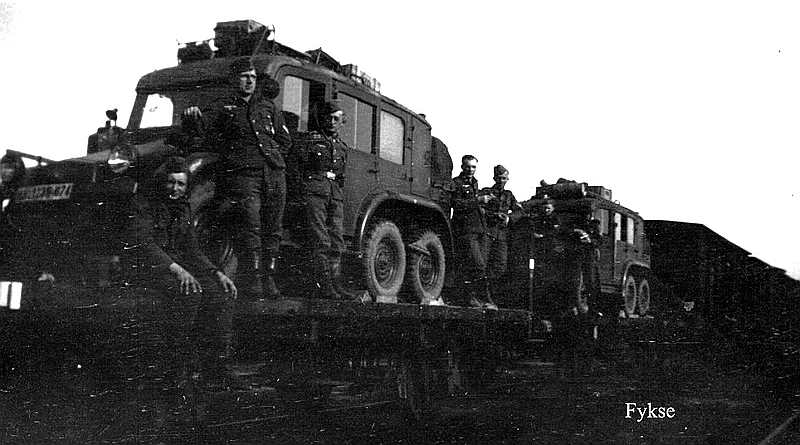 Radio vehicles at train.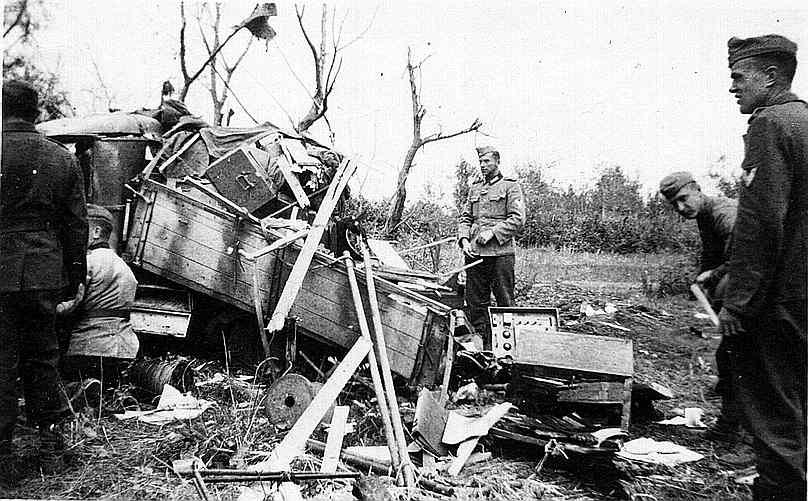 A direct hit. The enemy has hit the vehicle with artillery. Radios and telephone equipment is spread out on the ground.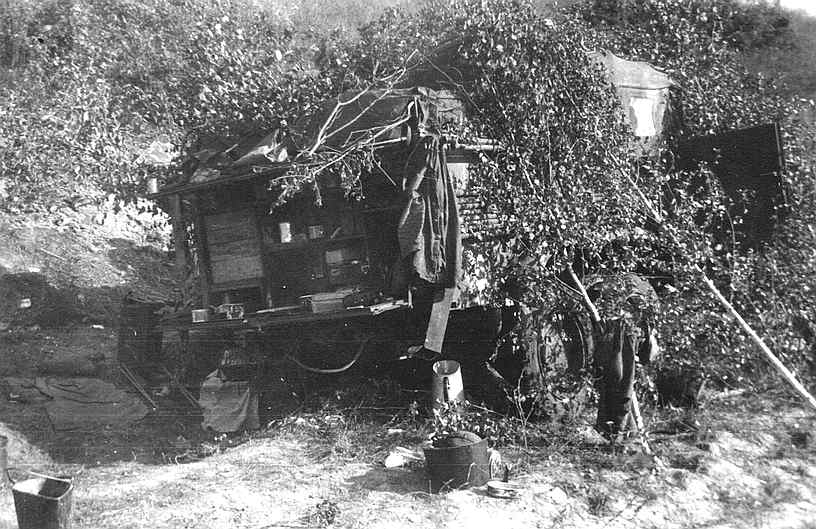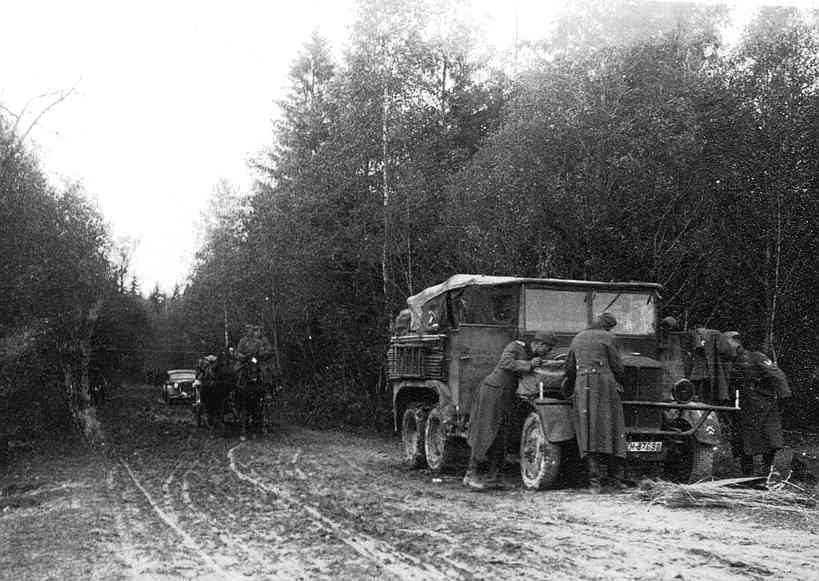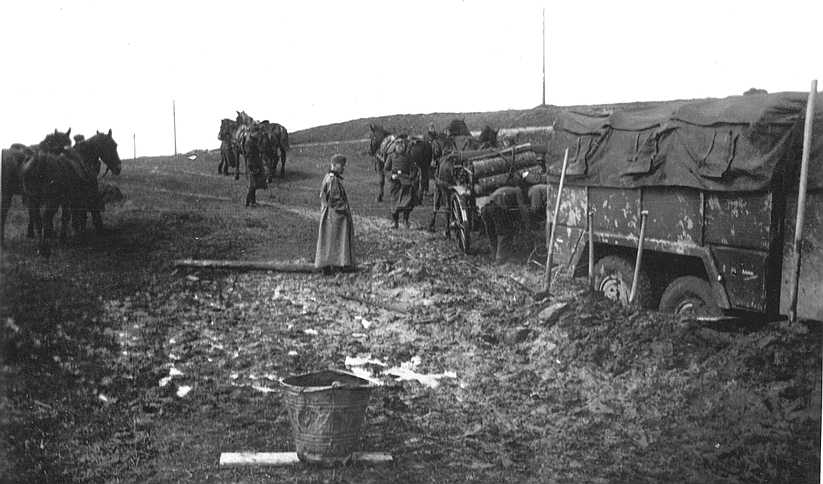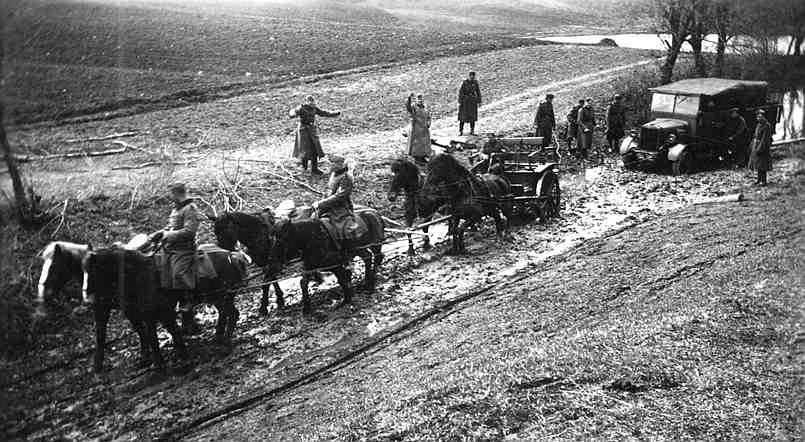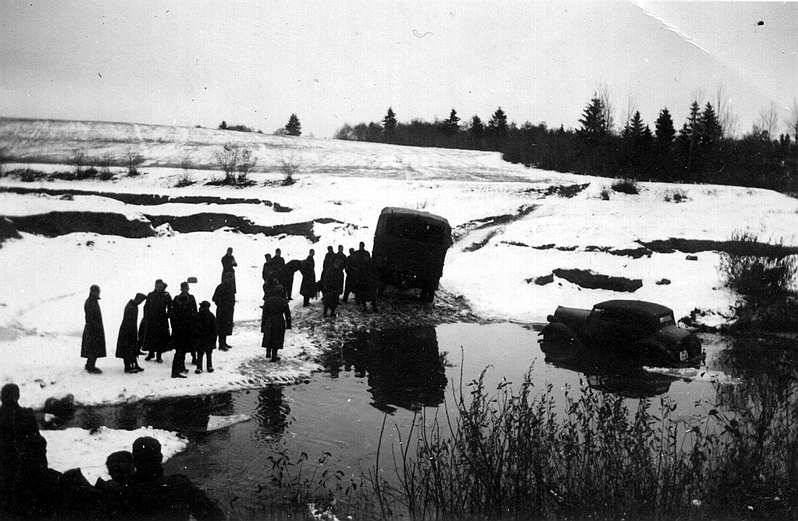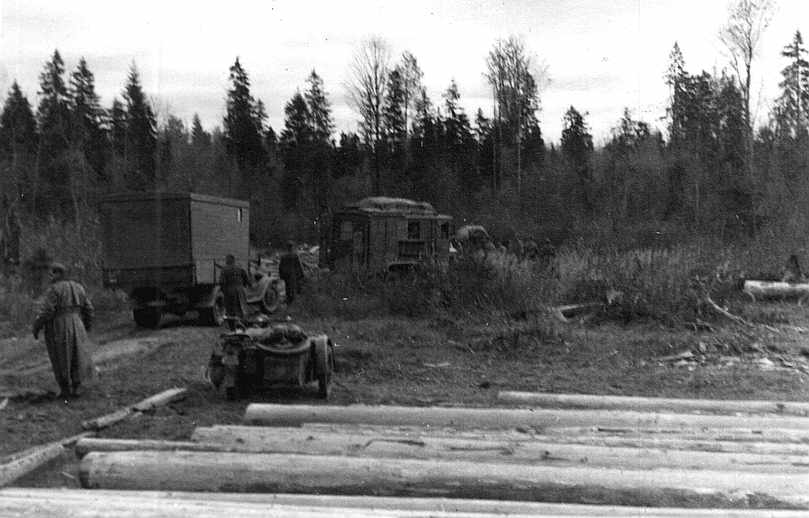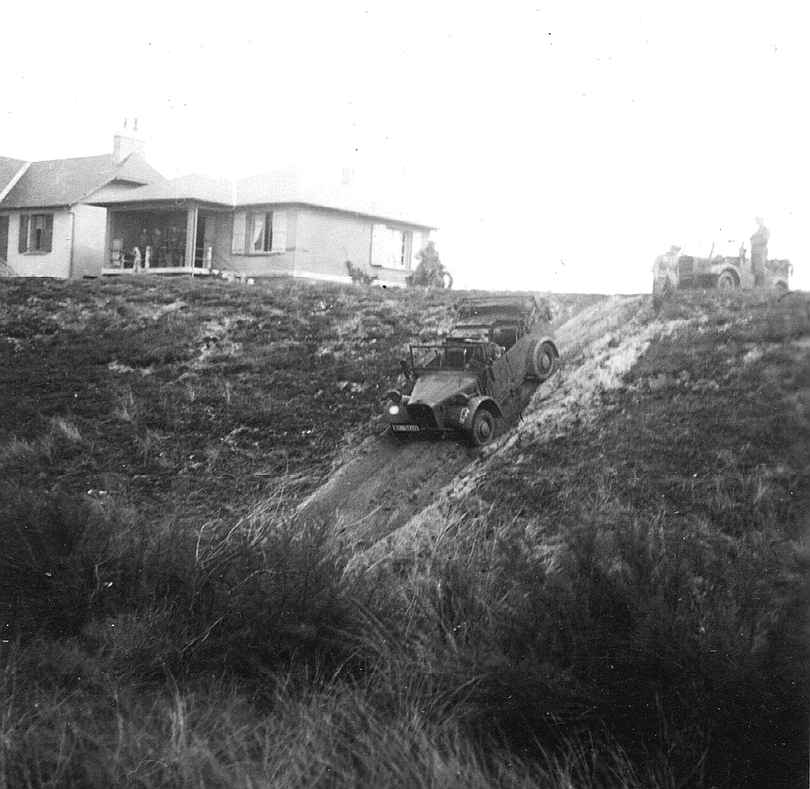 ---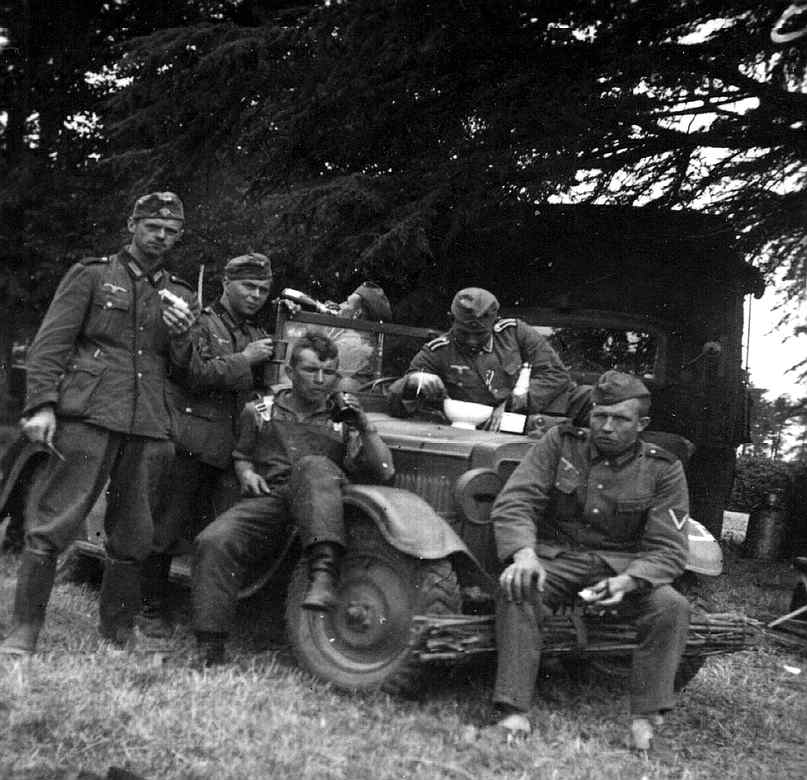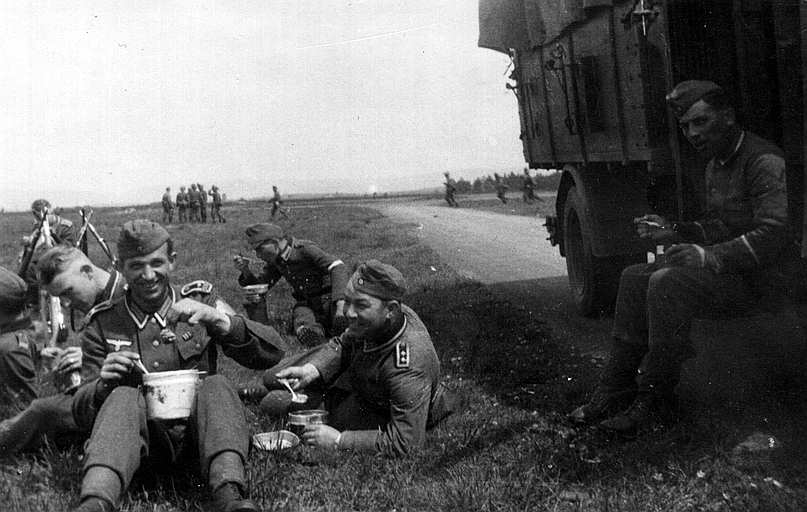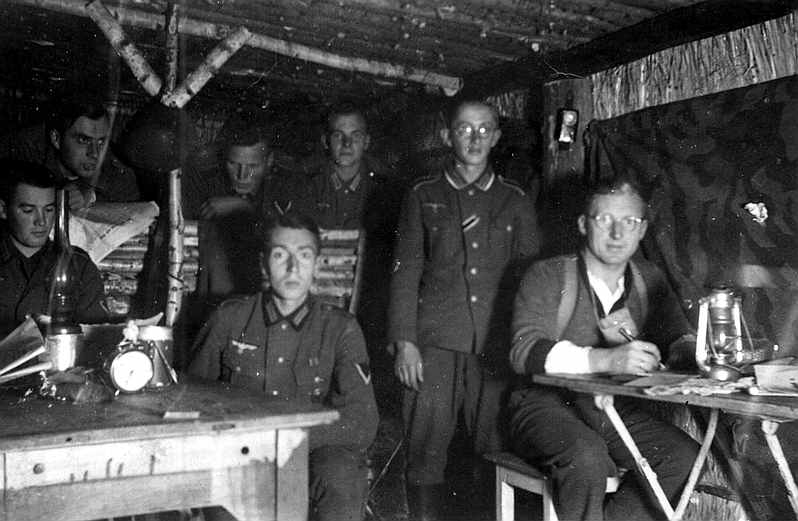 ---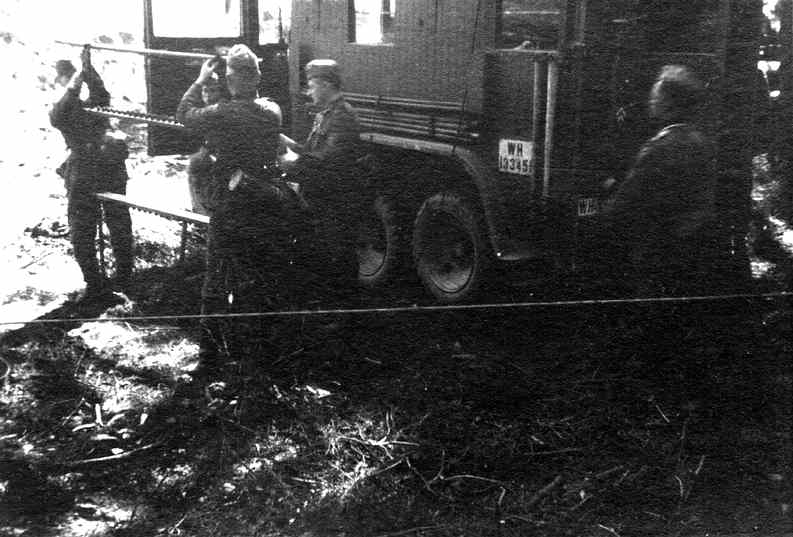 ---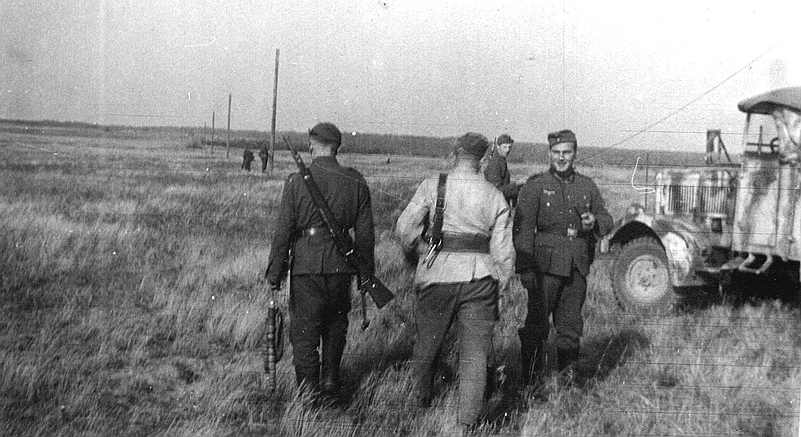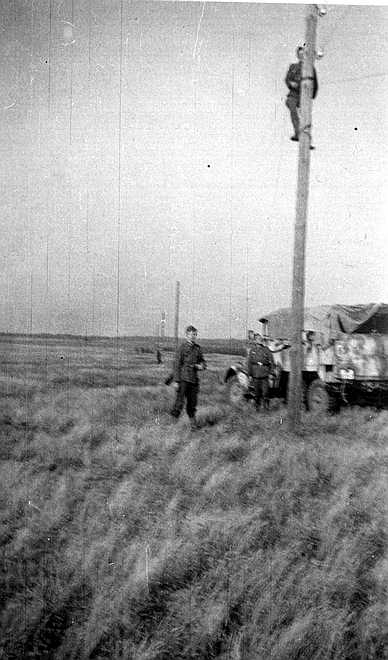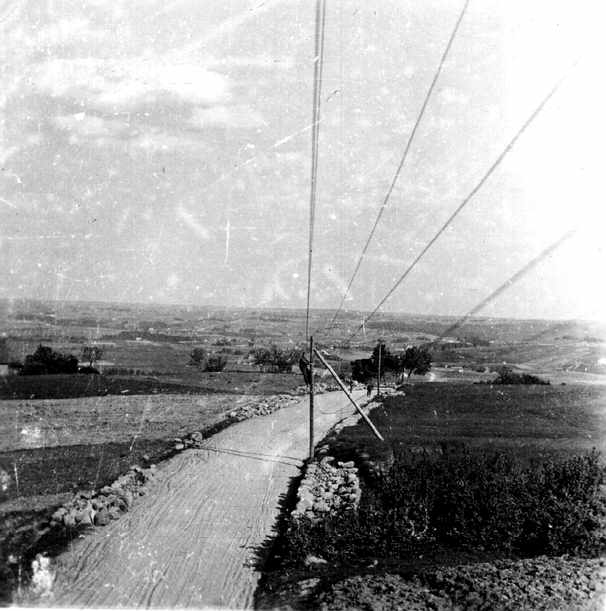 ---