LA6NCA RADIO COLLECTION
ES108/3
GERMAN SPY TRANCEIVER



---
---
Cookie Box transceiver (Keksdose).
This is a battery operated spy transceiver.
The recipient of this travceiver is identical receiver SE108 / 10.
SE108 / 10 separate receiver and transmitter.
Here are both receiver and transmitter mounted in the same box.
The tubes are replaced ril to Operates from batteries.
German spies used this transceiver for communication back to Germany.
All marking is in English. This is common for allt spy equipment.
It is powered by three different voltages.
1.4 volts to the filament.
90 volts to the receiver.
260 volts to the transmitter.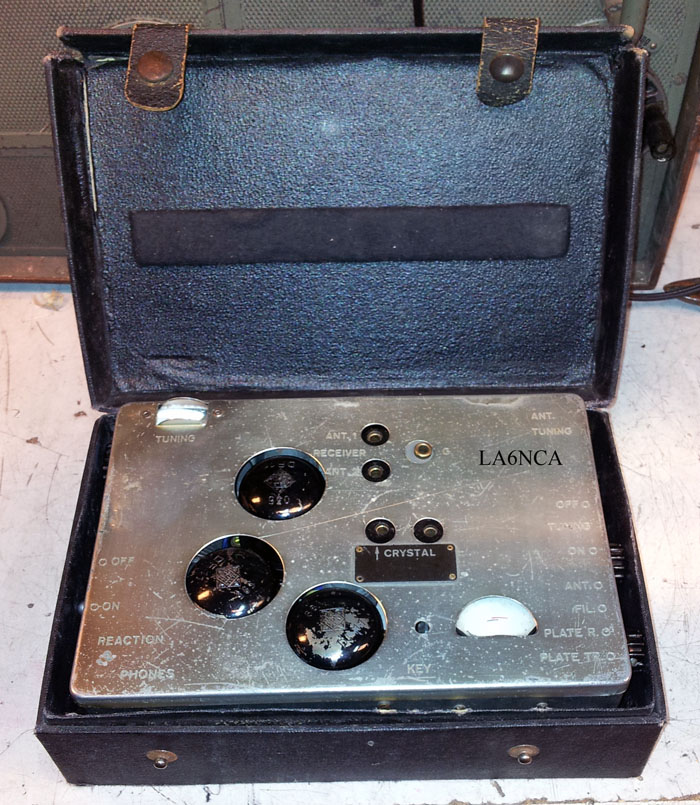 This is battery version of SE108 / 10
Receiver in the SE108/10 is converted to DF11 tubes.
It can therefore Operates from batteries.
The transmitter is also the same as SE108/10but has the tube DLL22T.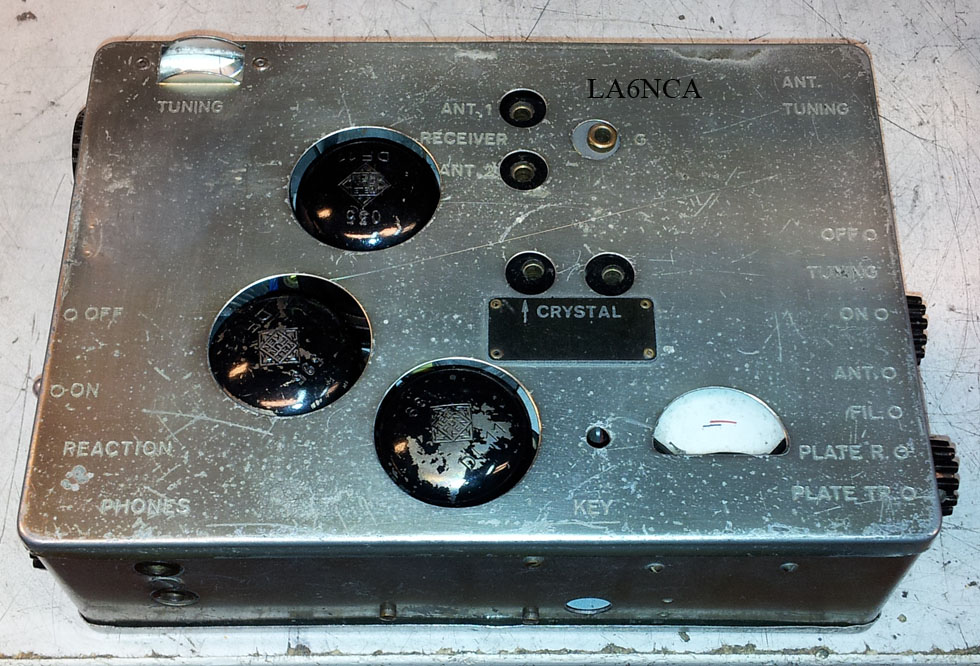 Frequency range for this transceiver is from 3 MHz - 5.3 MHz.



| | | | |
| --- | --- | --- | --- |
| 00 -- 5310, | 10 -- 5265, | 20 -- 5000, | 30 -- 4725, |
| 40 -- 4480, | 50 -- 4290, | 60 -- 4110, | 70 -- 3945, |
| 80 -- 3816, | 85 -- 3746, | 90 -- 3681, | 95 -- 3629, |
| 100 - 3569, | 105 - 3521, | 110 - 3460, | 120 - 3370, |
| 130 - 3280, | 140 - 3200, | 150 - 3120, | 160 - 3050, |
| 170 - 2990, | 180 - 2935, | | |
---
---