LA6NCA RADIO COLLECTION

5W.S.b




---
---
For full resolution of the images you can click twice on them.

---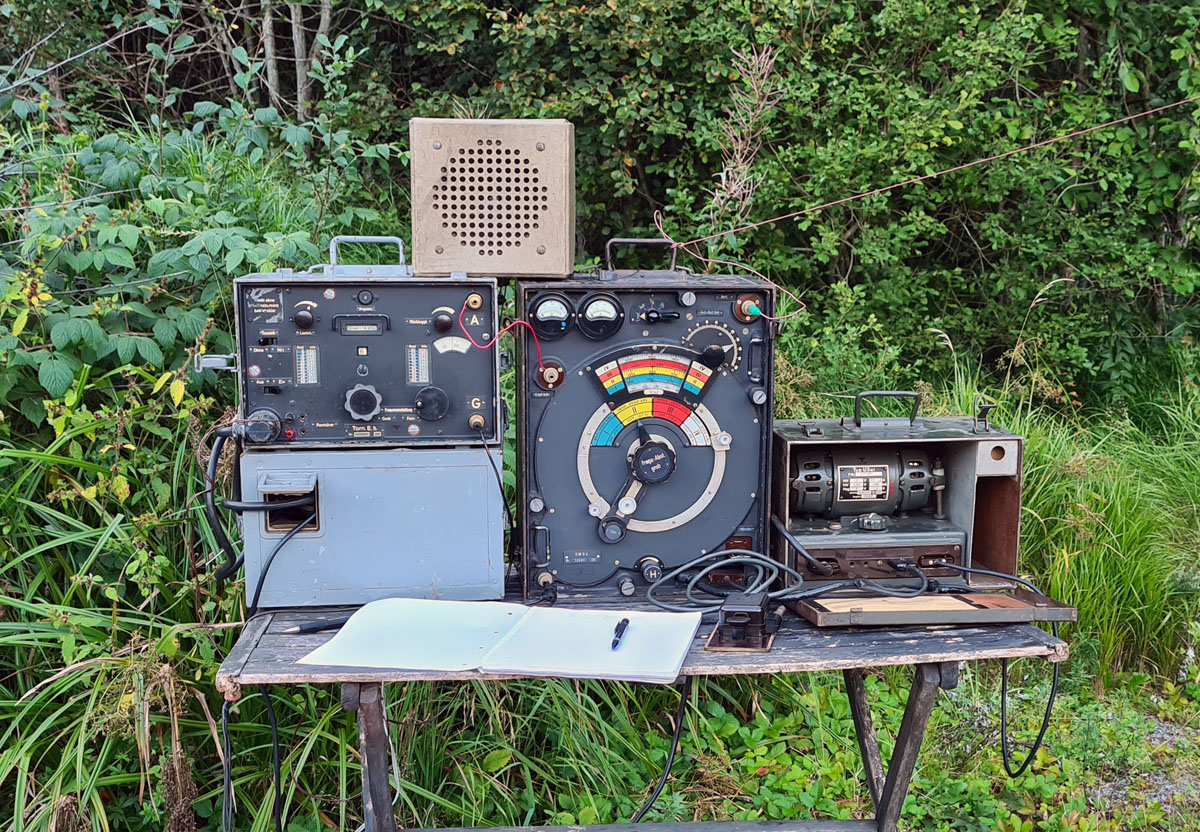 I have traveled into the forest here. I have set up a CW station here.
From my video.
https://youtu.be/aGsYxic4h-A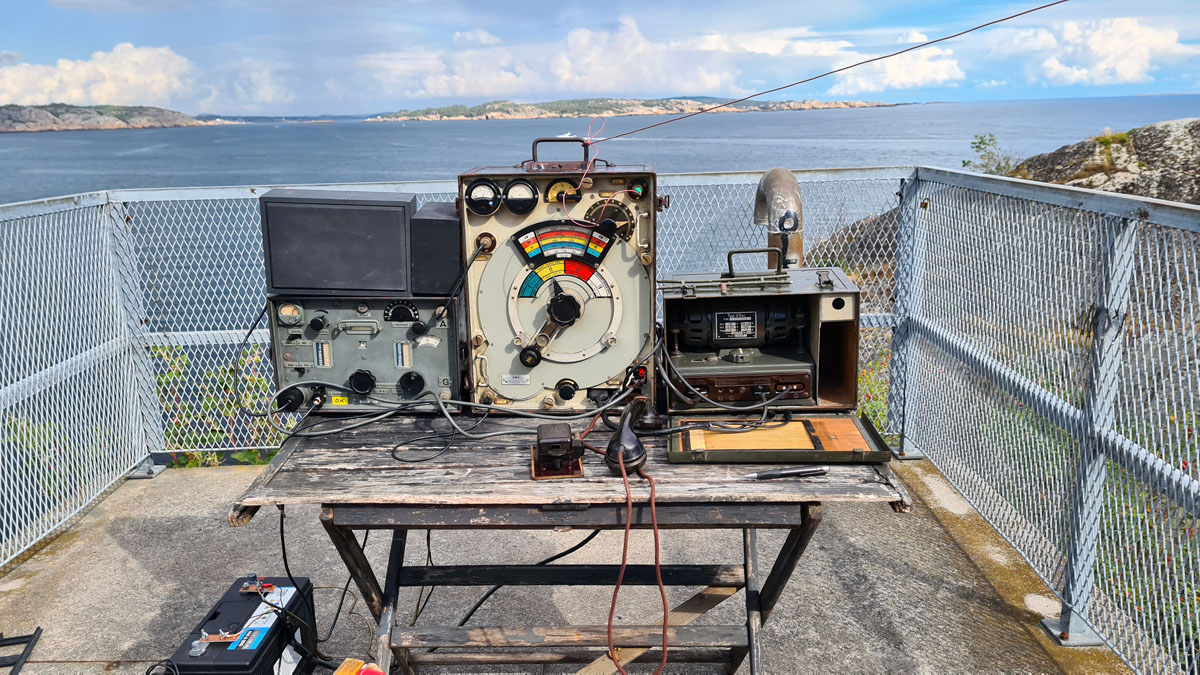 Now I have traveled to the coast. I transmit here with AM.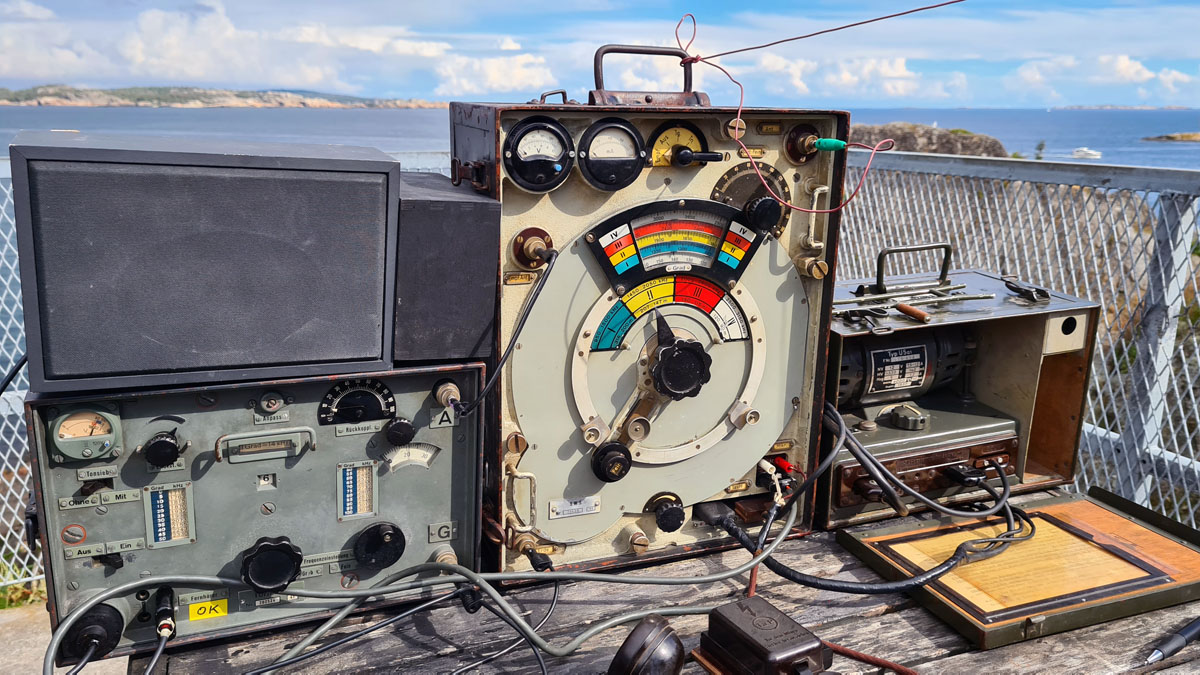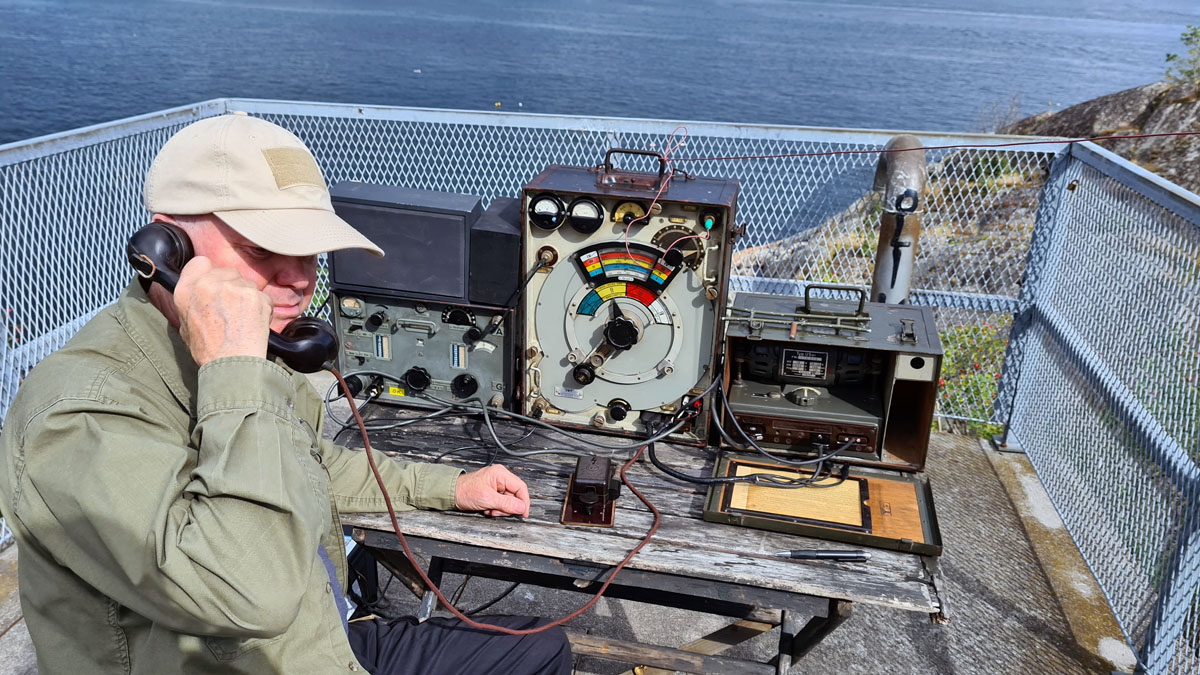 From my video.
https://youtu.be/dmkI2L5cy9k


---
5WS.b No. 72208 / 1942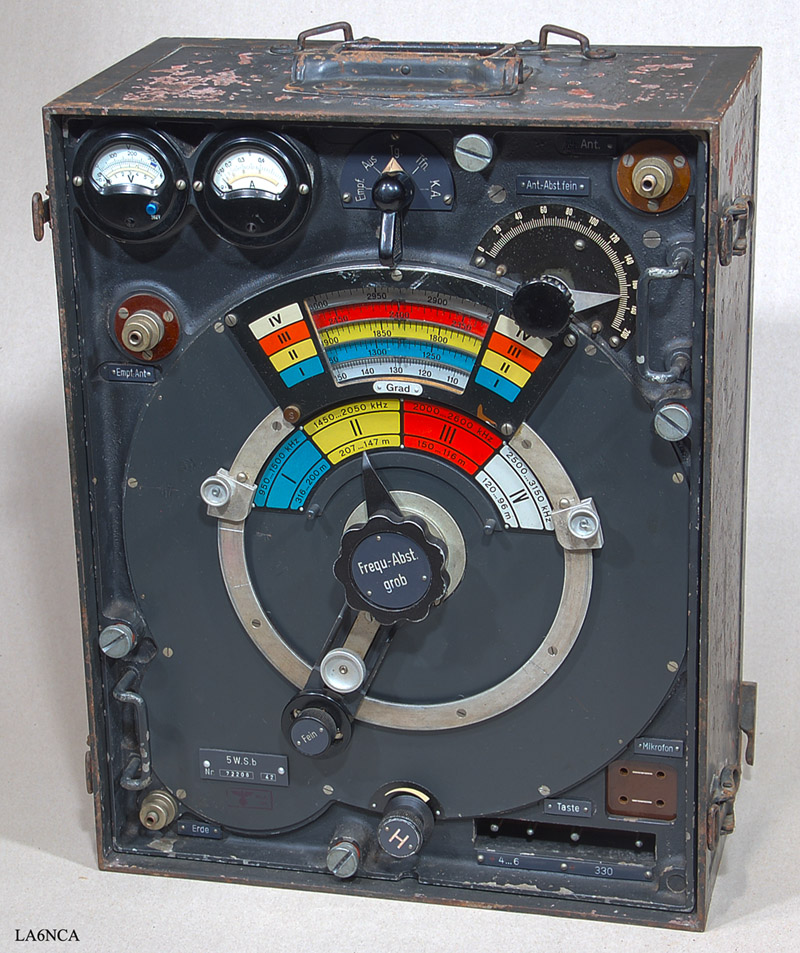 5W1a
Transmitter for medium wave.
5 Watt output power.
Frequency range is 950 - 3150 kHz.
Modulation AM and CW.
Two tubes RS241 is used.

Designed as early as 1934 by Telefunken.
This is produced in 1942 and have serial number 72208

Very well designed Internally.
The old building methods are kept even if it is produced in 1942.
The resistors are mounted on holders.
RS241 Telefunken tubes.
These are rare and valuable tubes.
They are often used in high end audio amplifiers.
---
5WS.b No. 71439 / 1941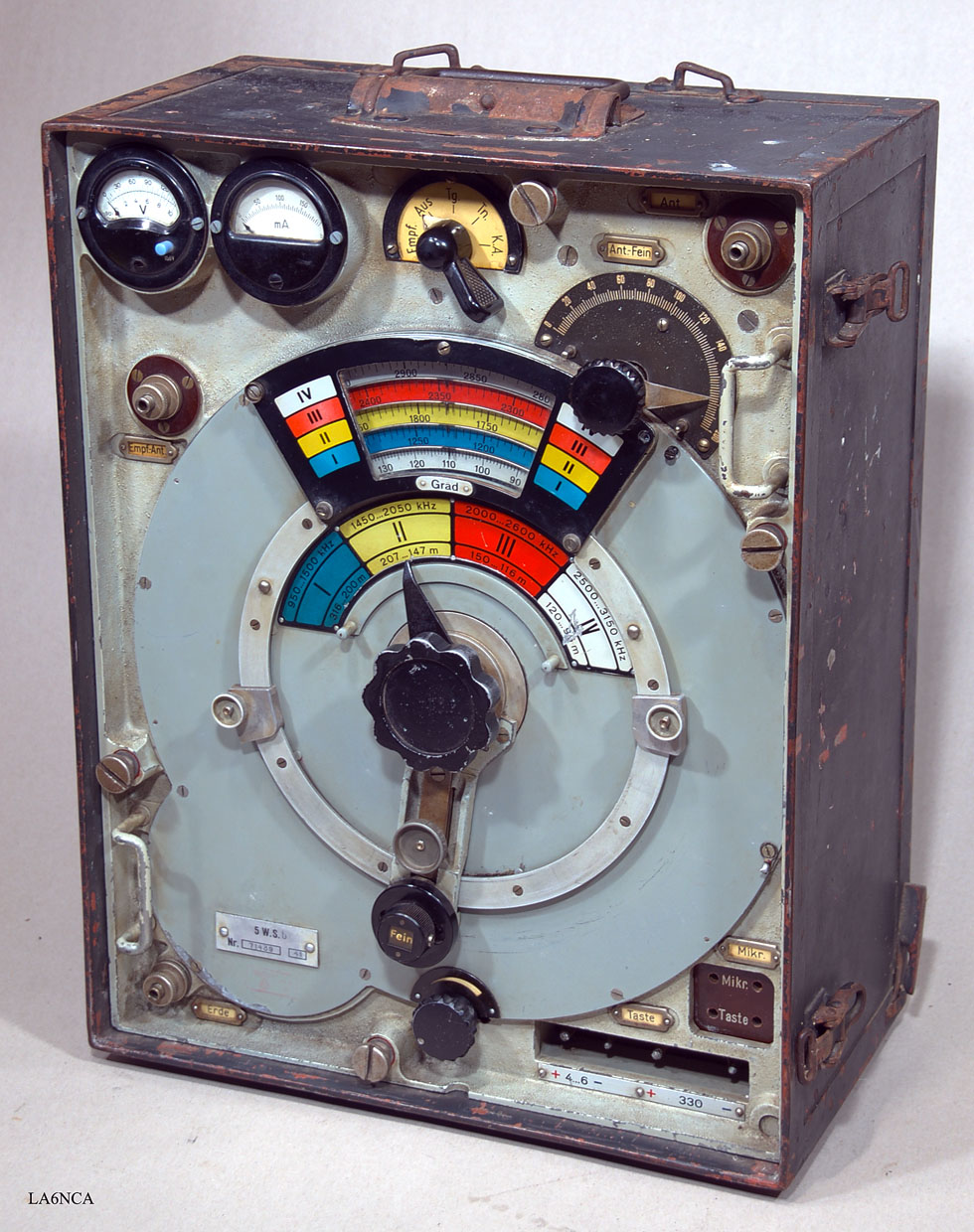 5W13a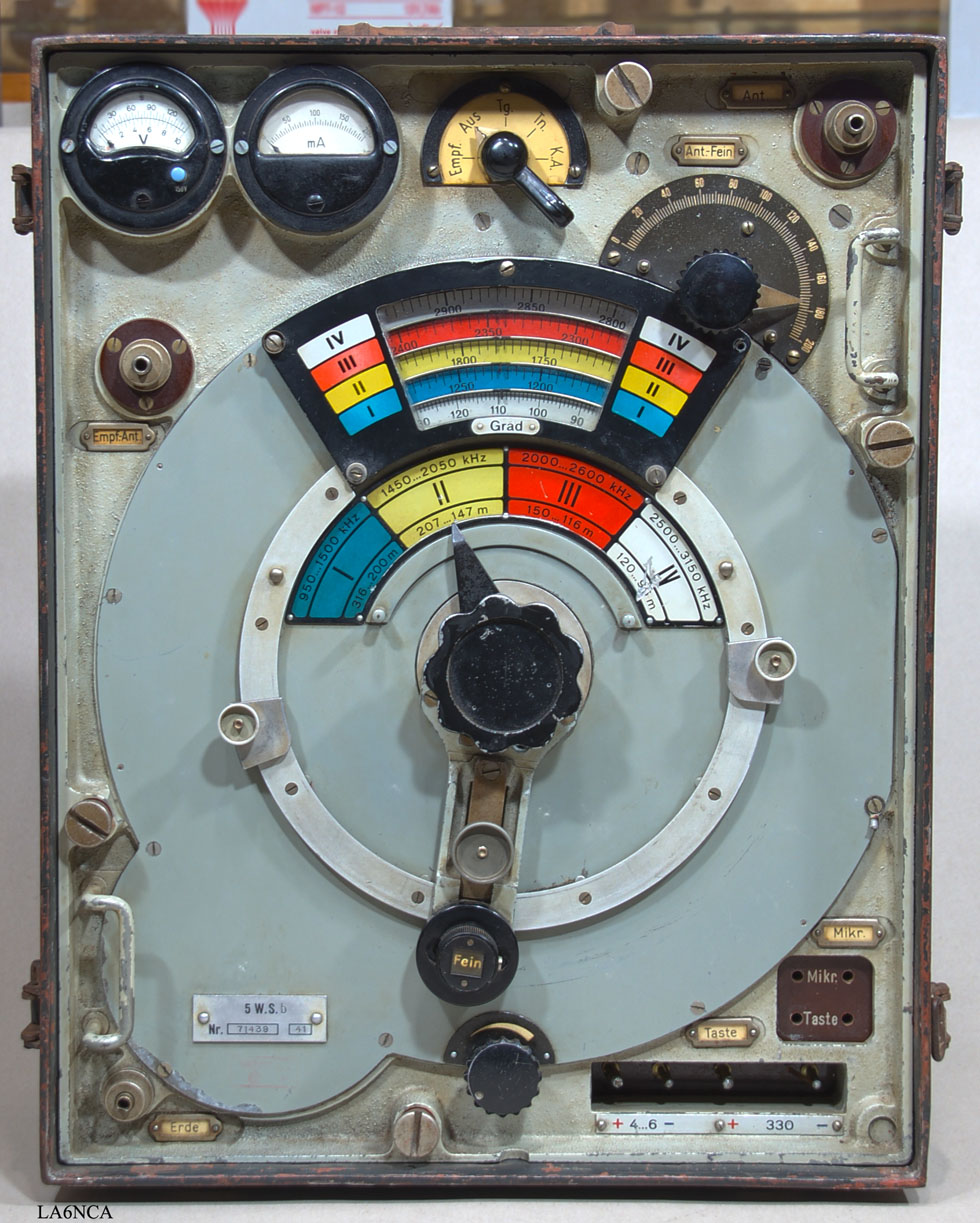 5W14a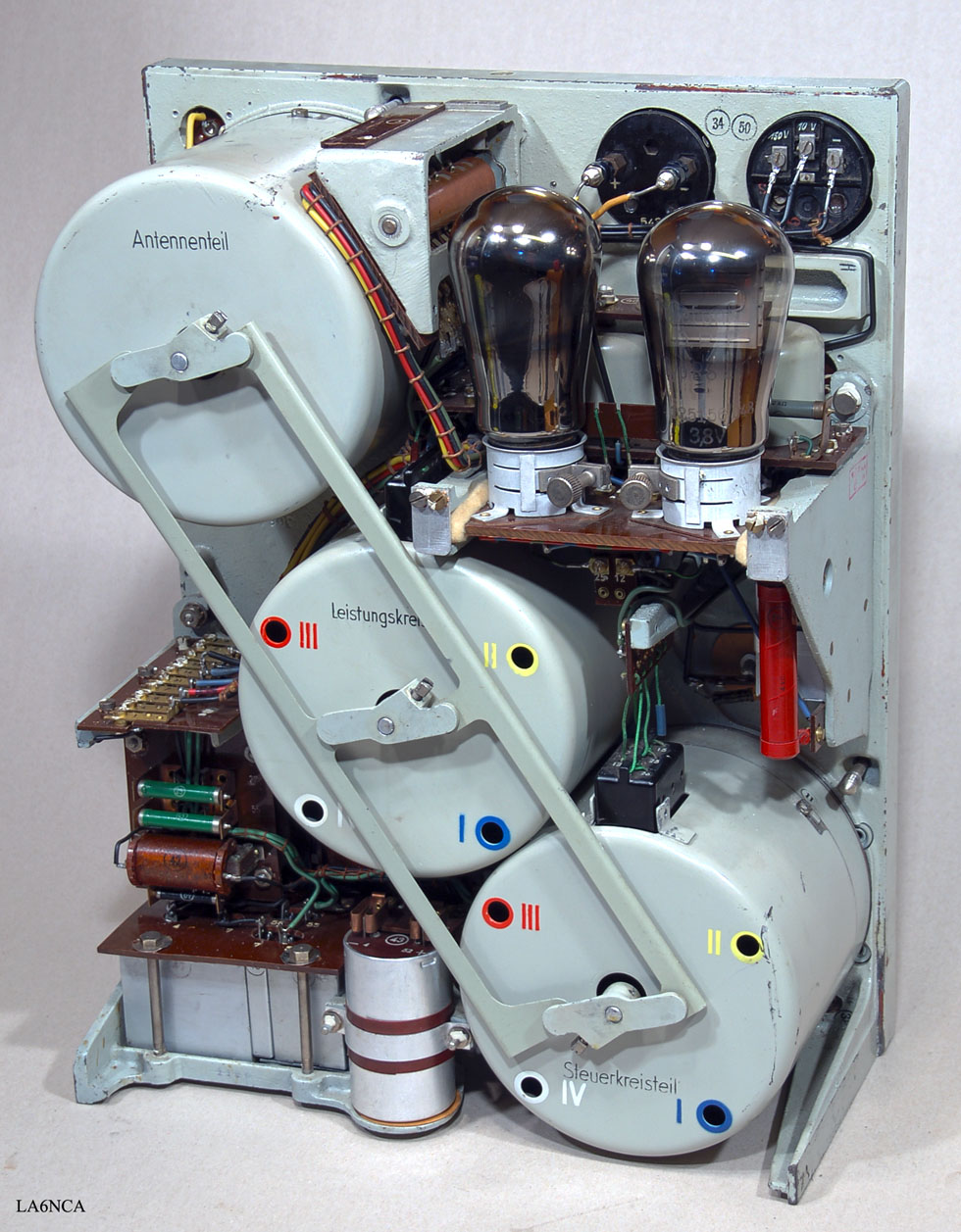 5W12a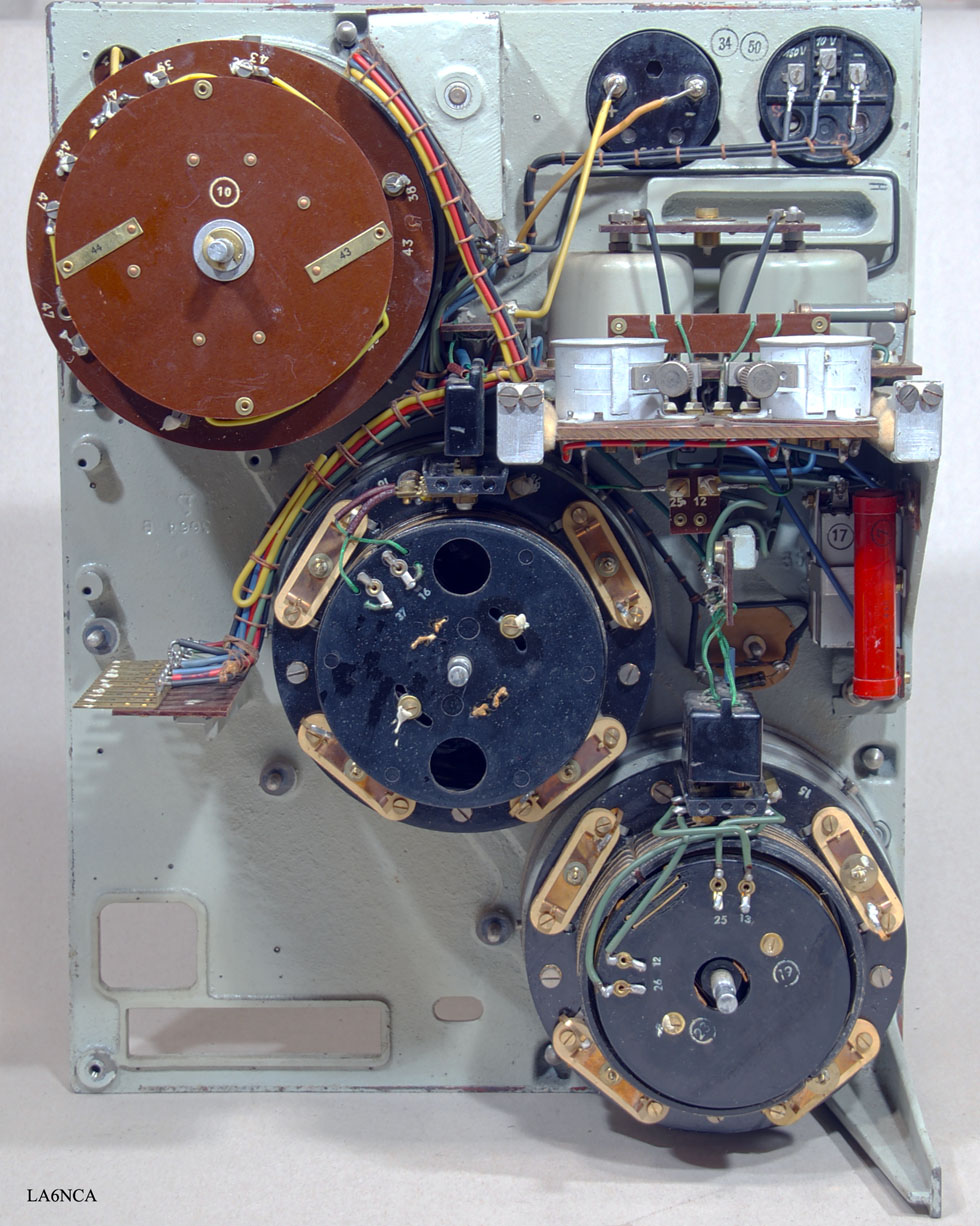 5W10a
Here are the three screen boxes removed.
Power filter is also removed.
Power filter is taken out of the transmitter.
Two of the capacitors is shorted and must be repaired.
Solid construction.
The filter front view.
All connections to the transmitter is on top.
The numbers are node numbers listed in wiring diagram.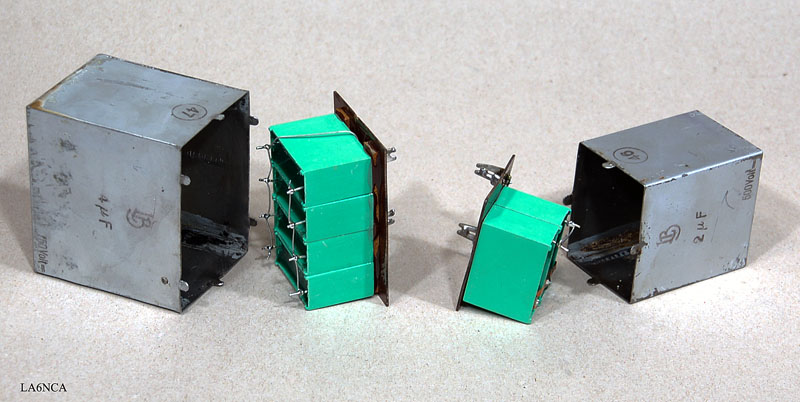 Two of the capacitors were not good.
I had to replace them with new ones.
Mounted the new inside the old housing.
Top quality MKT capacitors were used here.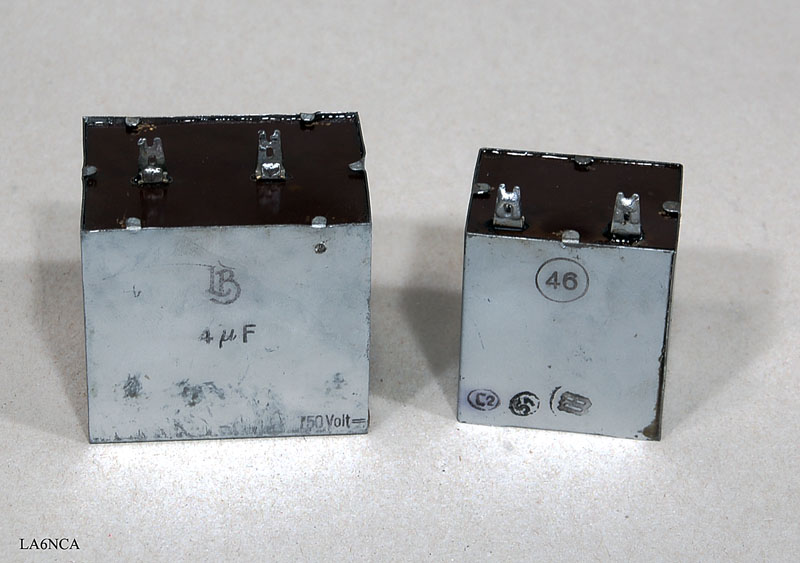 The old capacitors are repaired.
You can not see it being done any modifications to them.
Antenna Current meter is broken on 5WS.b No. 71439.
I have designed a new circuit to replace the thermocouple sensor.
The entire circuit is built into the instrument.
A ferrite with two holes function as a transformer.
1 winding in antenna circuit, and 12 windings on the secondary side.
The resistance of the resistor must be adjusted the instrument.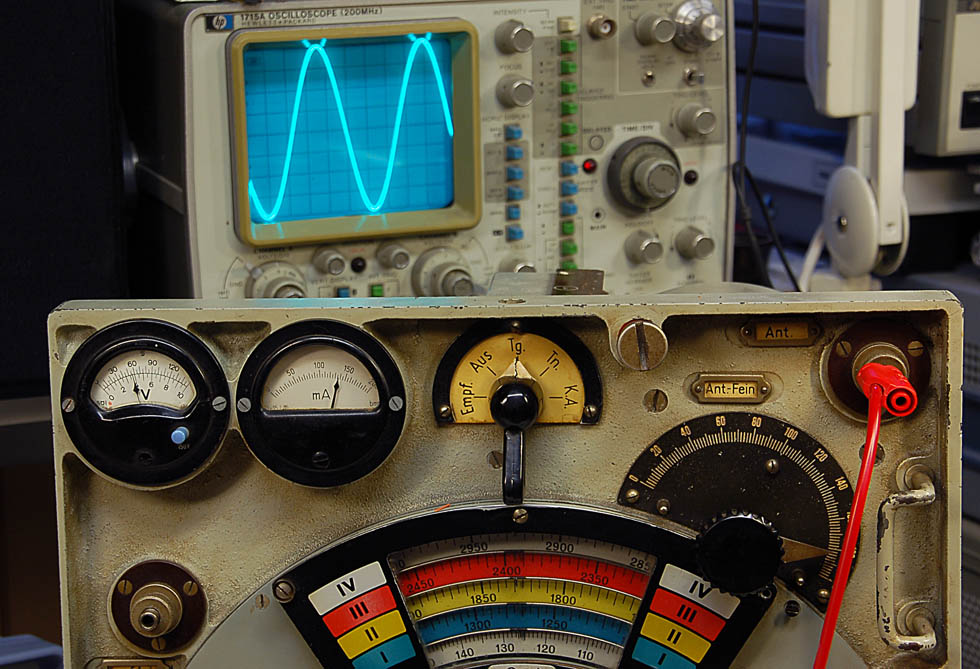 Everything is now 100% OK.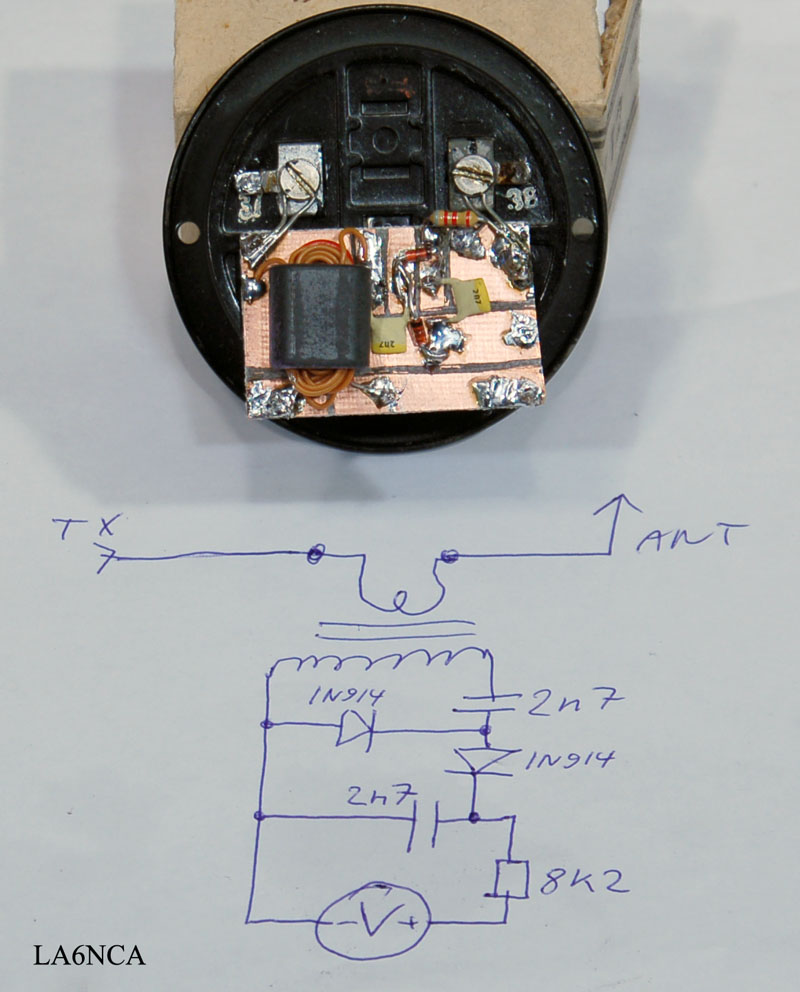 Serial no. 72208 / 1942 have also a problem with the antenna current instrument.
Here are my solutions on this problem.
This instrument is an original current instrument.
I have removed the thermocouple and connected the instrument directly to the terminals.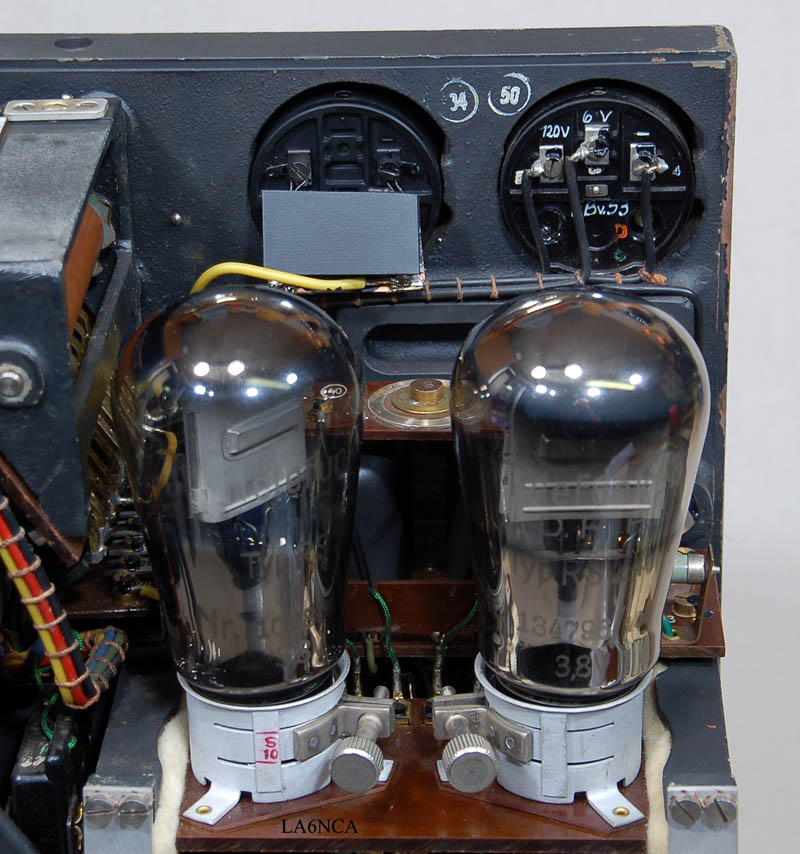 My circuit is mounted inside the small box.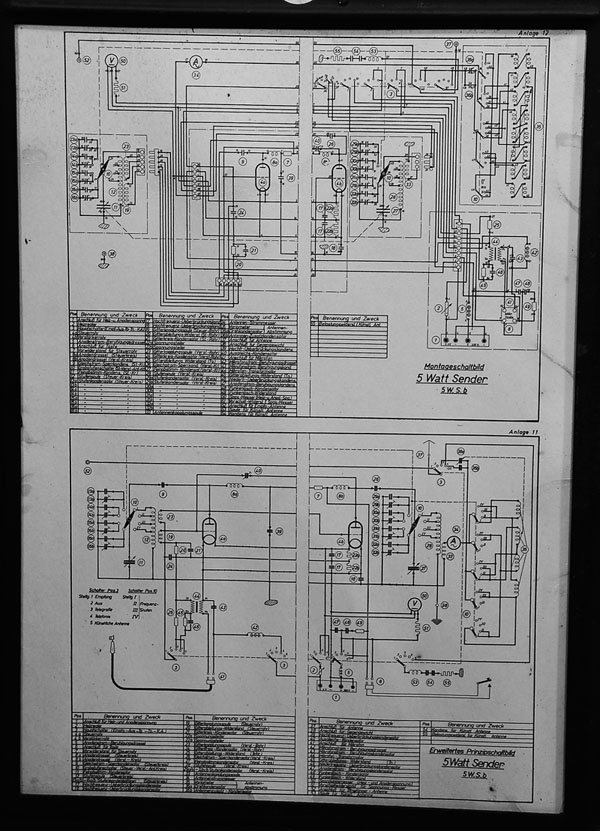 5W9a



---
---