LA6NCA RADIO PAGE
Parts for our WW2 German radios.
---
---
Dejan Kljajic makes many great products.
I want to show some of them on this page.
The texts are from his facebook page.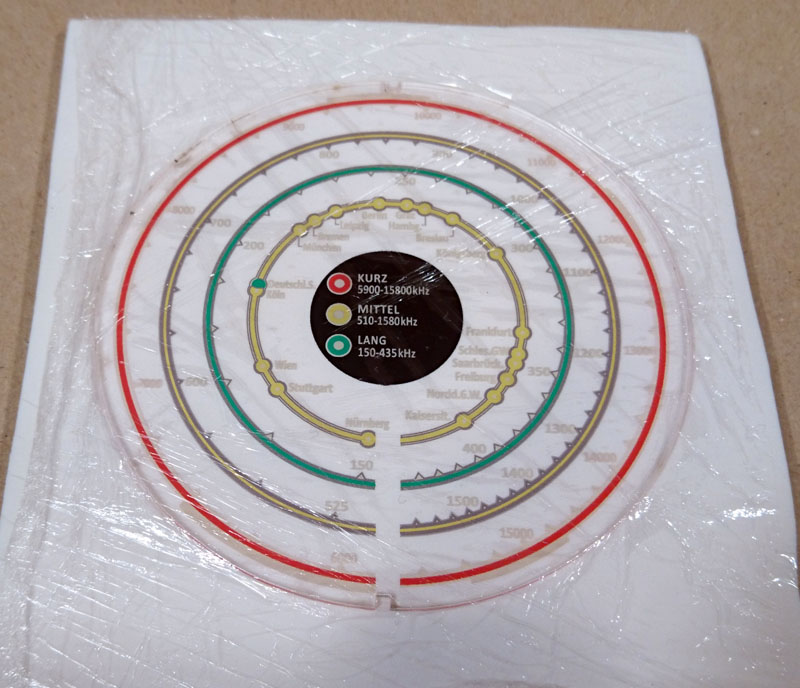 I received this great scale plate for WR1 today.
Have not yet packed it out.



Dejan Kljajic can be contacted by mail.
He can also make other products.

---
BATTERY BOX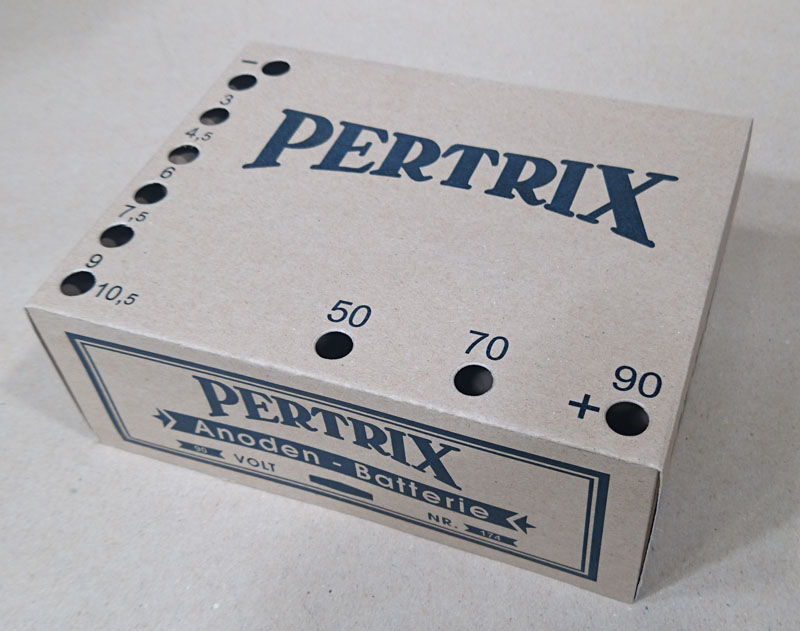 Battery for German radios. My power can be mounted inside these.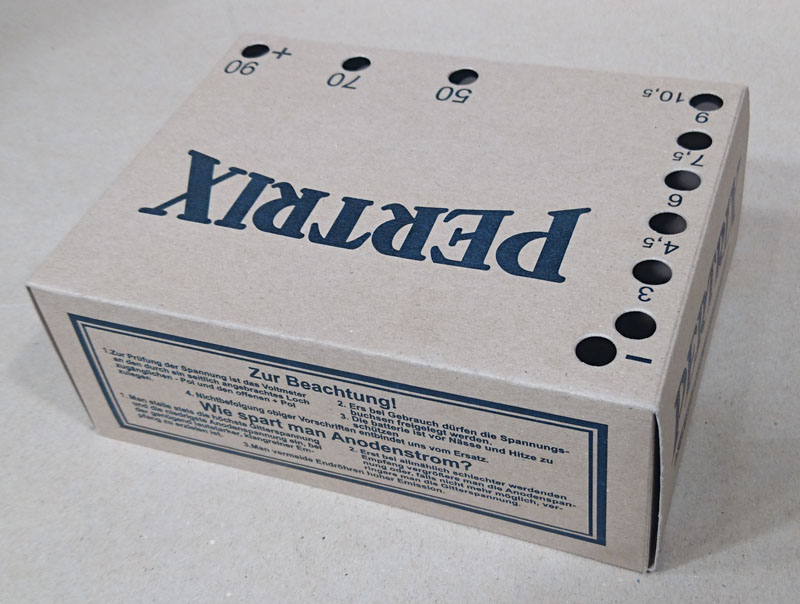 Perfect copy of the original.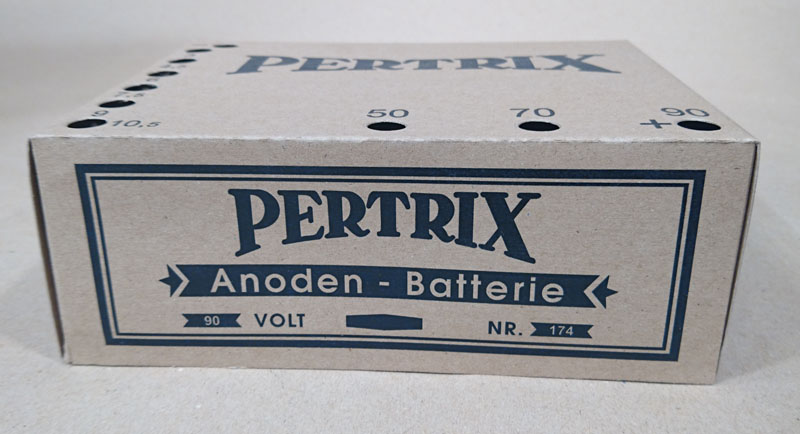 PERTRIX 90 Volt


"New batch just came in,perfect Pertrix battery repro boxes,
digital hi quality printed on Italian art cardboard 0,8mm thick ,
not paper but hi quality cardboard which does not collapse,
100% accurate size and original period font letters used.
Price is 15 euro per piece,PayPal ok."
---
LETTERS FOR LABELING OF EQUIPMENT. .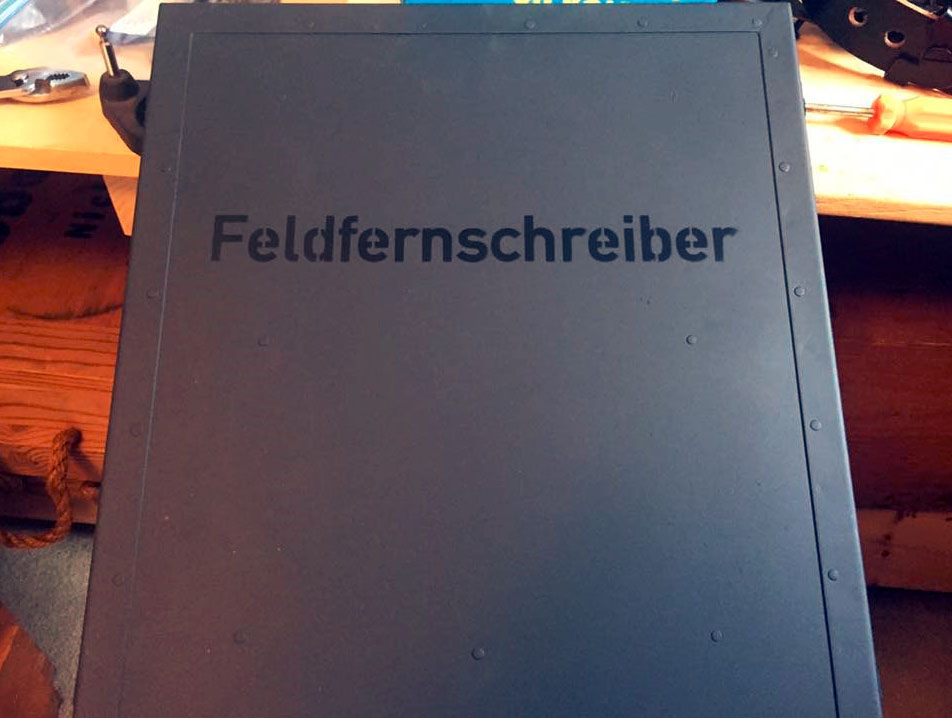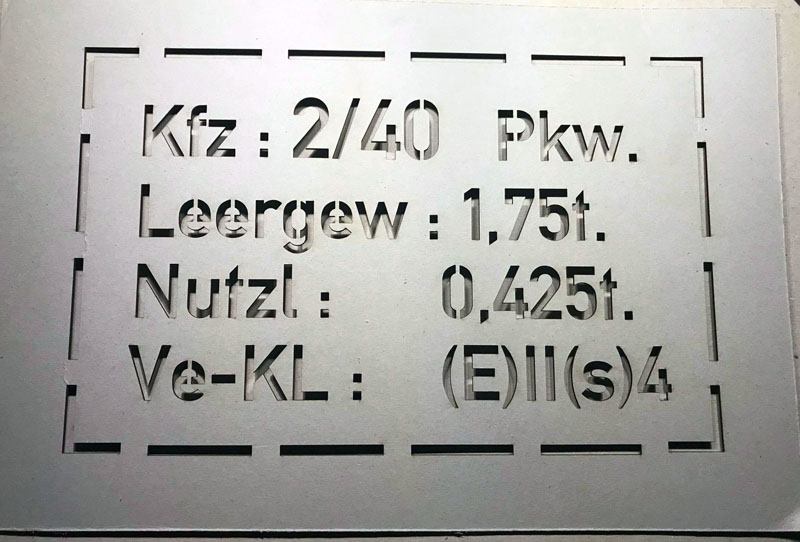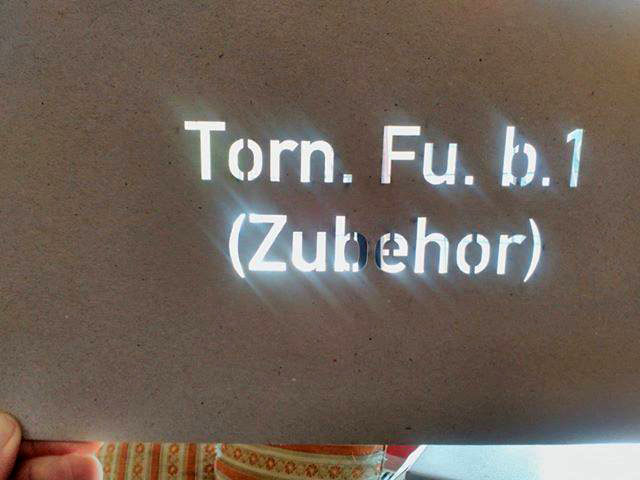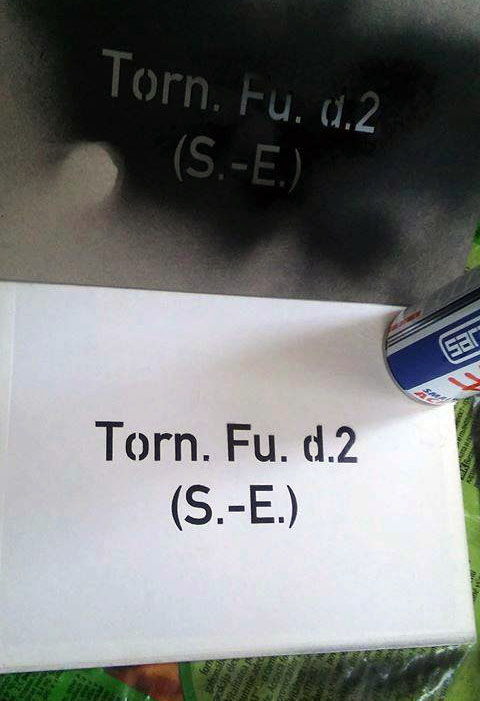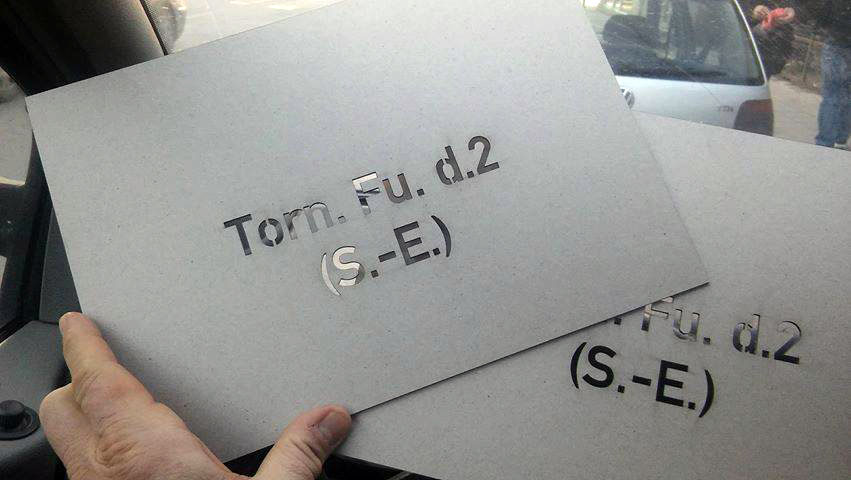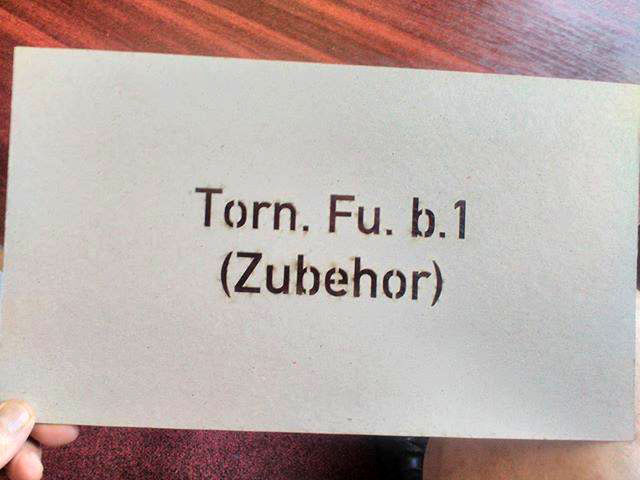 "Making templates for spraying stencils ,correct period font,
thick art cardboard for multiple uses ,accurate laser cut .
Can make by request any sizes. Perfect precise results on any surface"
---
WR1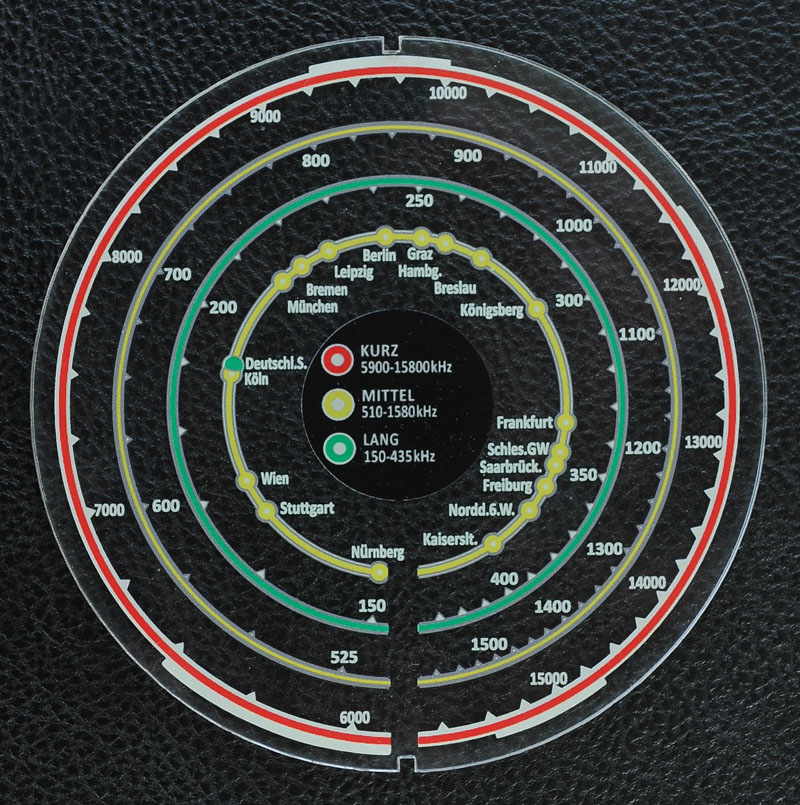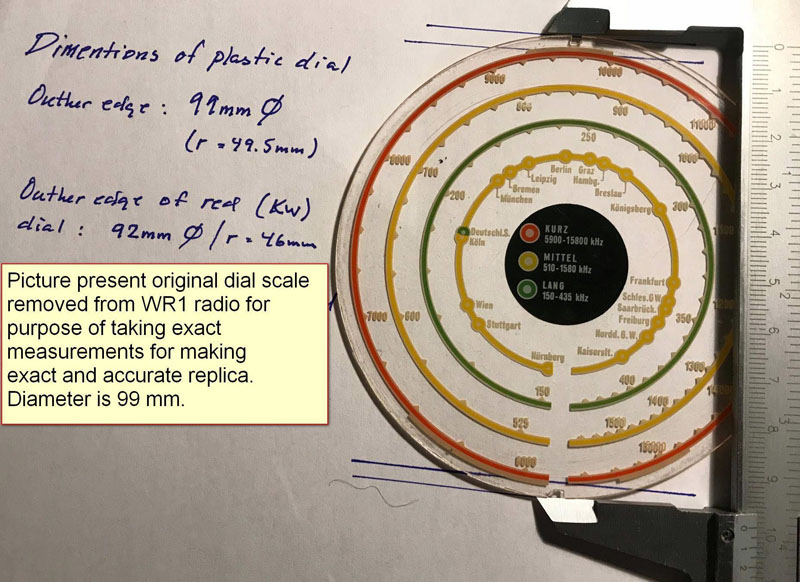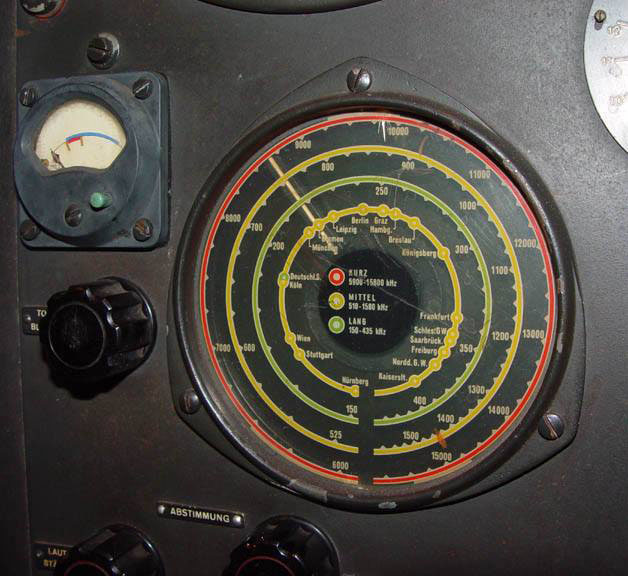 "New,hot from oven,have to offer to replica builders as well for replacement of original dial scale and labels for Blaupunkt WR1 radio.
Dial scales are made as OEM part on clear perspex and UV solvent printed ,accurate replica ,printing made on inside of dial as original,
scratch resistant and durable print . Labels laser engraved ,can be made in various thickness and also colors like RAL 7016 or 7021 ,
here presented in black color labels 0,3mm. Speaker grille for same radio will be finished tomorrow. Dial scale can be sold separately or with labels."
---
LABELS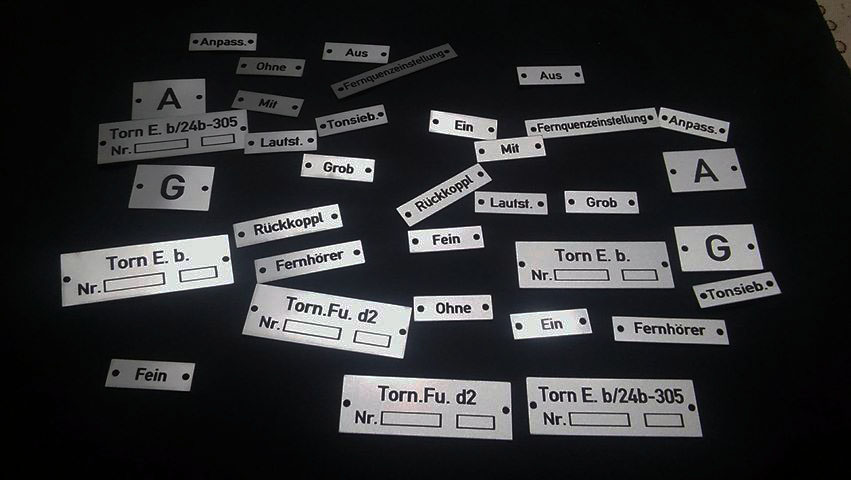 "For all those missing labels on Torn eb ,i make spot on repros ,correct alte din 1541 font ,
engraving on laserable metailzed plastic ,Rowmark and Gravograph brand ,engraving is 0,2mm deep.
Made on US made professional laser Arizona laser systems. Accurate reproduction labels aluminium color ,
can be also black with white letters or in some other color as agreed ,but most radios used aluminium labels.
Can make labels also for other radios . Two thickness offered 0,7mm and 0,3mm labels.
Can make any labels by request.Like black with red letters :Feind hort mit"etc."
---
WR1/P CASE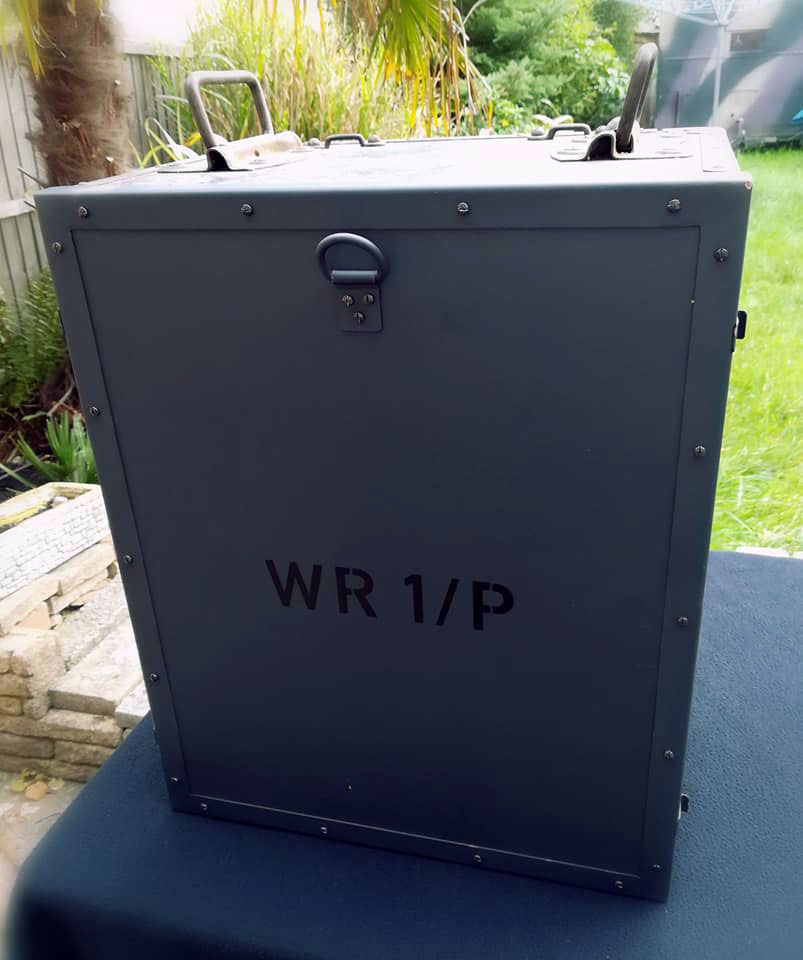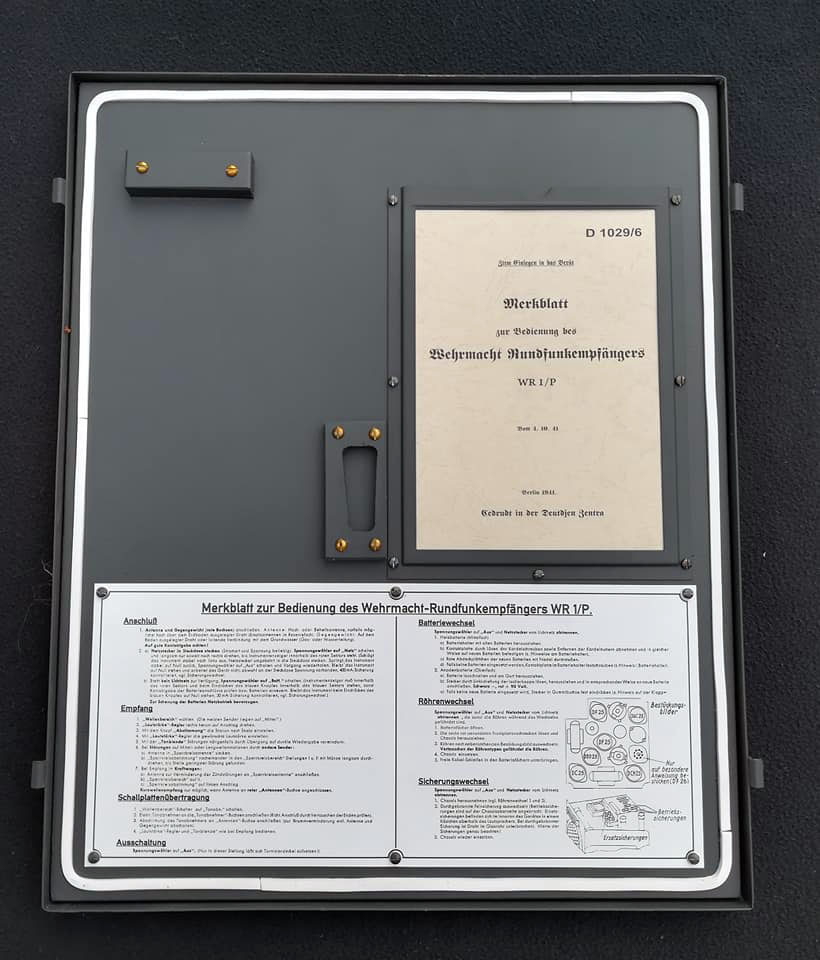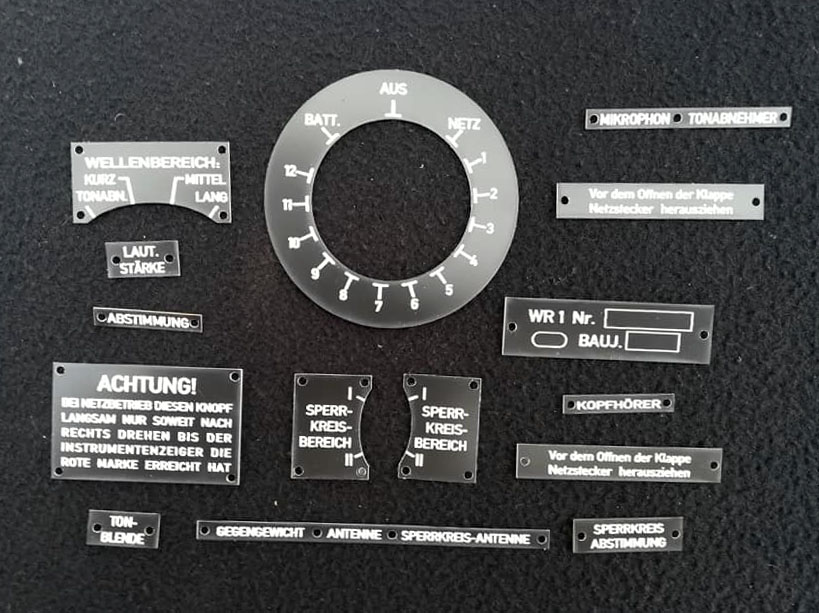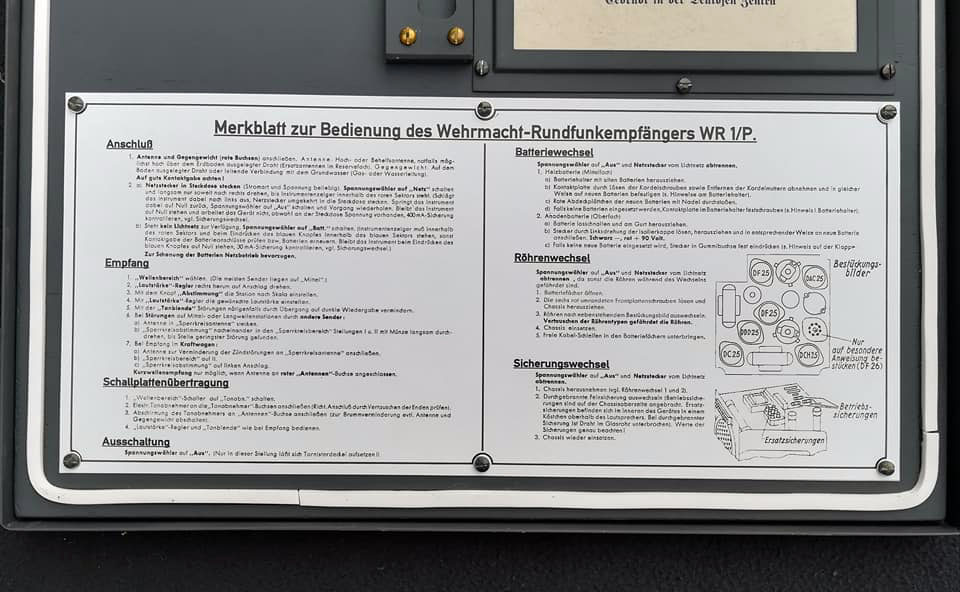 "Happy day.

I just had a new piece for my WR1 conversion/partial restoration... Hot from the workshops of Dejan Kljajic... A new lid for it as the original was long gone and I am very happy.

I must say that he has done a really impressive job on it. The attention to detail is astounding. Considering that he is hundreds of miles away, it fit first time and all the hooks lined up. He completely replicated every detail, including the oddly shaped switch stop in the middle. The door is made of plywood and it has a metal frame with hooks spot welded on. Apparently, applying the felt washer was a complete pain to do.

Dejan was even able to supply me with the metal catches for the main case, which I was also missing. These match the original holes exactly.

He also included a label for the battery panel door and another smaller label for the face-plate. It now resides with the rest, ready to be fixed on when I have finished repairs and refurbishment.

I chose the standard RAL 7021 panzergrau colour scheme and I was surprised at first by the difference in colour. Though when I removed the main mechanism, the unexposed paint on the interior of the box matched perfectly. Just goes to show how much fading and rough use can affect a colour over the decades.

I would like to say a big thank you to Dejan, I have found him very friendly and easy to buy from. We had long discussions over various details during production when I was fretting over details. I was kept constantly updated throughout with tales of and lots of photographs of progress. It took a few weeks, from start to finish but was so worth the wait.

Thus, from my experience of dealing with him, I can heartily recommend Dejan as a friendly, reliable - first class person - to buy from. If you have a similar project in mind, and need something made, I would suggest you have a chat with him and see what he can do."
---
---
---