LA6NCA

LA6NCA - 6L6, CW and AM Transmitter

---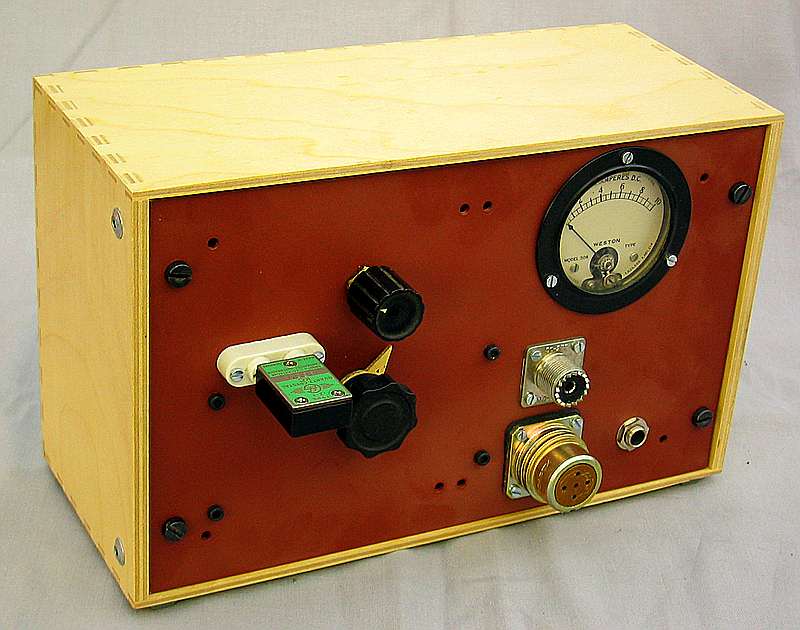 Transmitter with Xtal oscillator.
The BOX comes from IKEA. Price is 3 $.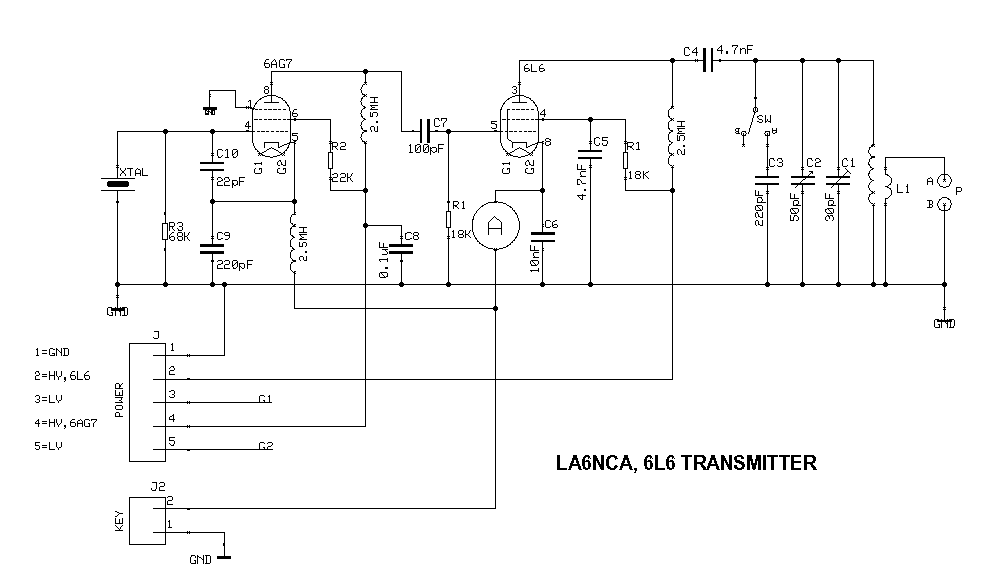 The idea to this transmitter came from the ARRL handbook from 1955.
The oscillator is described at page 127, and the output amplifier is described at page 158.
Some modifications is done.
Jeg har her laget en AM / CW sender beskrevet i 1955 ARRL handboken.
Jeg har kun benyttet deler fra rotekassen. Jeg benytter en RADIONETTE
forsterker med 2 x 6L6 utgangsrør som power. Oscillatoren får power fra
midtuttaket på utgangstransformatoren. Utgangsforsterkeren med 6L6 får
power fra den ene siden av utgangstransformatoren på RADIONETTE'n.
Dette gir en meget god AM kvalitet.
Jeg tilkobler da en vanlig mikrofon til forsterkeren,
og jeg får automatisk en AM modulator.
Kassen er en skuff fra en minikommode fra IKEA til ca. 20 kr.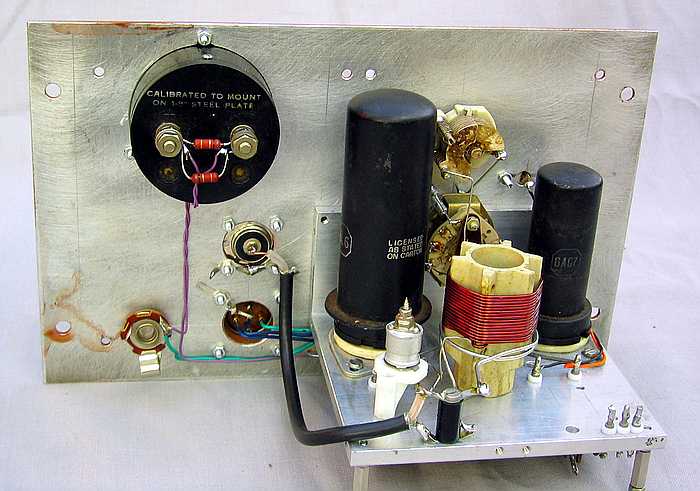 Two tube CW transmitter. Xtal oscillator - 6AG7. Power amplifier - 6L6.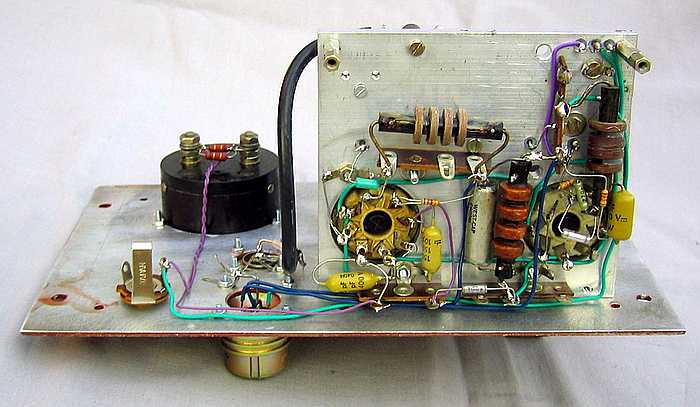 6L6 transmitter, bottom view.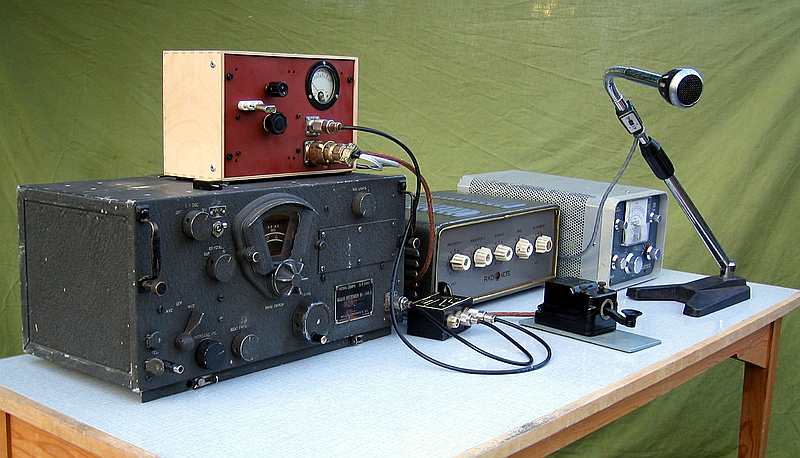 Here is my new 6L6 AM and CW station.I use a BC-348-N as receiver.
A Radionette amplifier from the 50's is power and modulator for the 6L6 transmitter.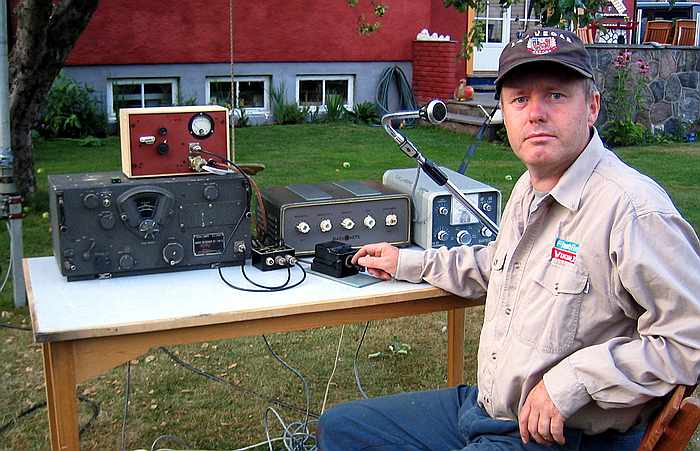 This is my first test of the 6L6 station. QSO with LA5FH in Larvik and LA9WNA in Skien.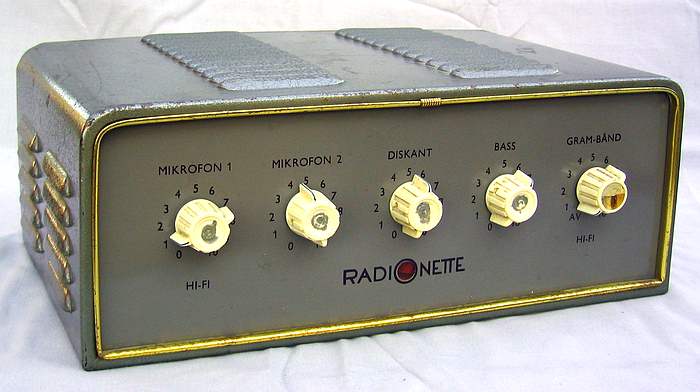 Power and modulator. Radionette amplifier.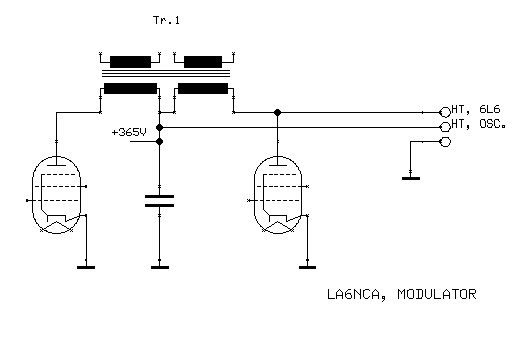 This fig. show how I use the amplifier as a power and AM modulator.
Power to the oscillator is taken from the centre tap of the output transformer.
Power to the transmitter 6L6 is taken from one of the 6L6 in the amplifier.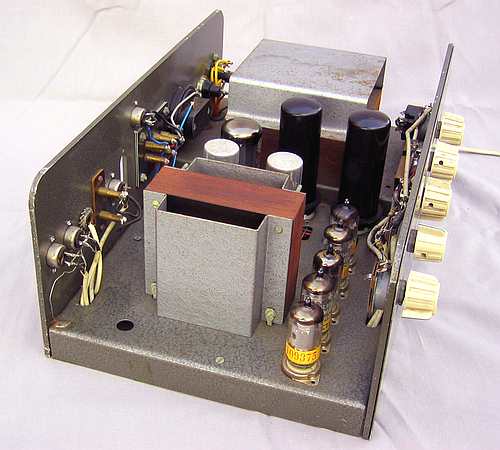 ECC83, EF86 and 2 x 6L6 in the output.
---