LA6NCA, Larvik, Norway
MAGNETIC LOOP ANTENNA


---
MAGNETIC LOOP No. 1

My first magnetic loop was designed for more than 10 years ago.
25 mm Cu. tube was used. Diameter was 60 cm.
Frequency range: 14 MHz to 37 MHz.

---
MAGNETIC LOOP No. 2
3.5 MHz - 7.5 MHz
160cm x 120cm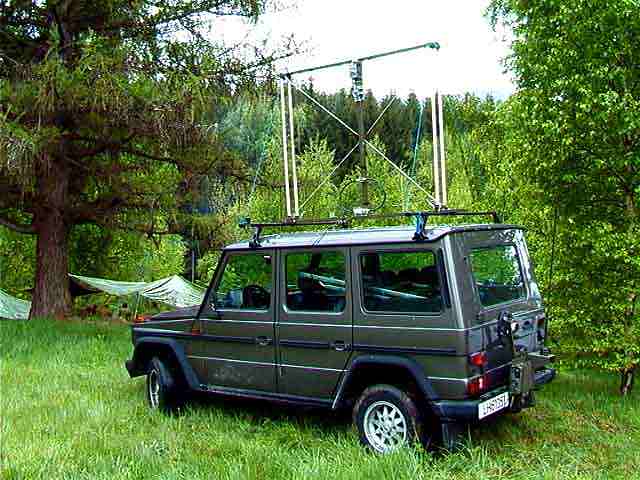 The antenna is tested in the field.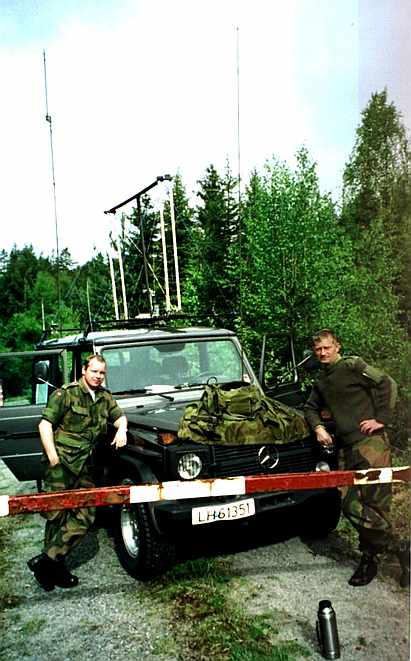 I'm communications chief in a home guard battalion and I testing here a new magnetic loop antenna I designed.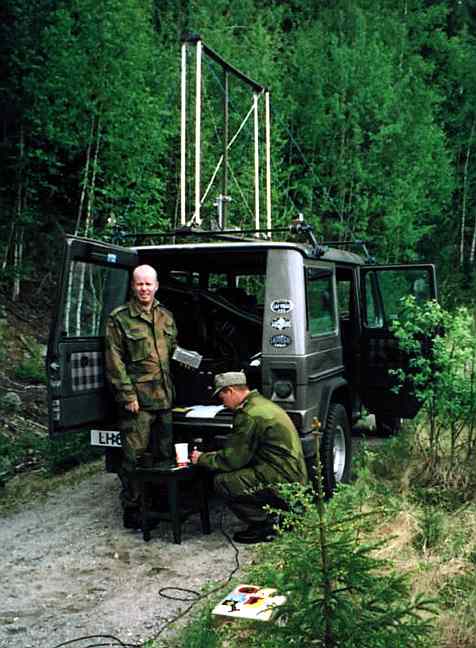 I use here the Crypto machine PACE and the radio transceiver NO/VRC-11.
The antenna is the magnetic loop.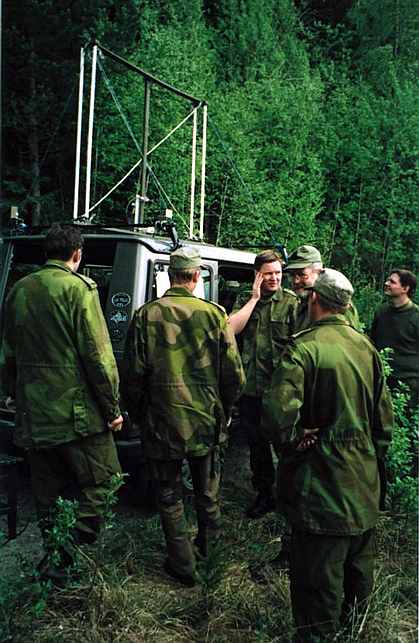 Communications officers think this was very interesting.

Loop no. 2 was a car mount loop.
Size: 160 cm x 120 cm.
Frequency range: 3.5 to 7.5 MHz.
The army use also frequencies in this range.
Two loops of 1x10mm Cu were used.
The capacitor is mounted on the top of the loop, and is actuated by a motor.

Test results are very good.
For communications from 20 to 200 km is this small loop
better than or as good as a full size field mounted dipole.
An HF whip antenna is also mounted on the car.
The magnetic loop is fare better than the whip antenna.

---
MAGNETIC LOOP No. 3

This is a portable magnetic loop with the frequency range of 3 to 10 MHz.
This antenna can be packed in a small bag.
---
MAGNETIC LOOP No. 4
14 MHz - 30 MHz
80cm x 80cm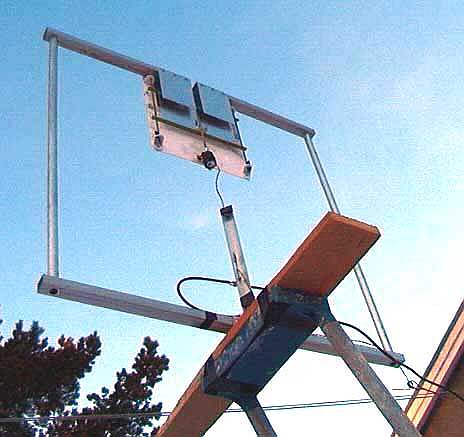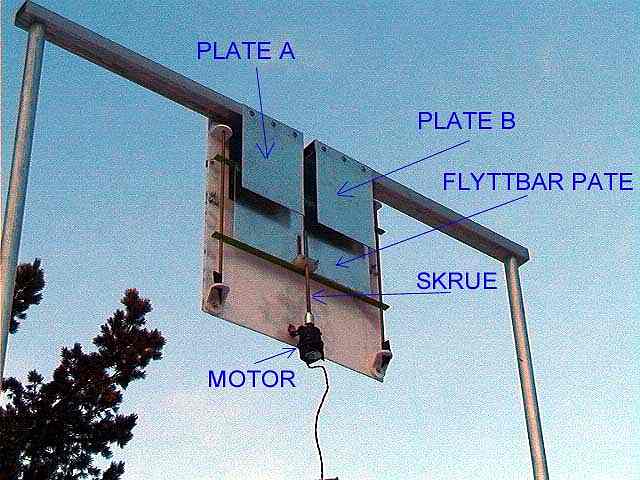 Motor and capacitor.
This is a magnetic loop with a frequency range from 14.0 to 30.0 MHz
Size is 80 cm x 80 cm.
Material is 20 mm round aluminum tube and 20 mm x 40 mm square aluminum tube.
Capacitor plates are mounted directly at the loop tube.

Simulated data:
14.3 MHz: - 5.7 dBd, SWR 2 - 20 KHz, 47 pF
21.3MHz: - 1.9 dBd, SWR 2 - 33 KHz, 19 pF
28.5MHz: - 0.7 dBd, SWR 2 - 94 KHz, 9pF
---
MAGNETIC LOOP No. 5
145 MHz
10cm x 10cm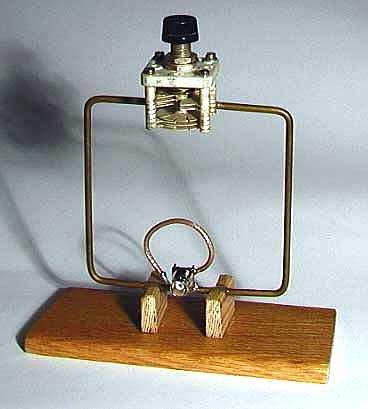 This is an experimental loop, and has not any practical use.
Loop antenna can be tested out in a small variant with a high frequency.
Test results can be scaled in size and frequency.

---
MAGNETIC LOOP No. 6
3.5 MHz - 7.5 MHz
150cm x 150cm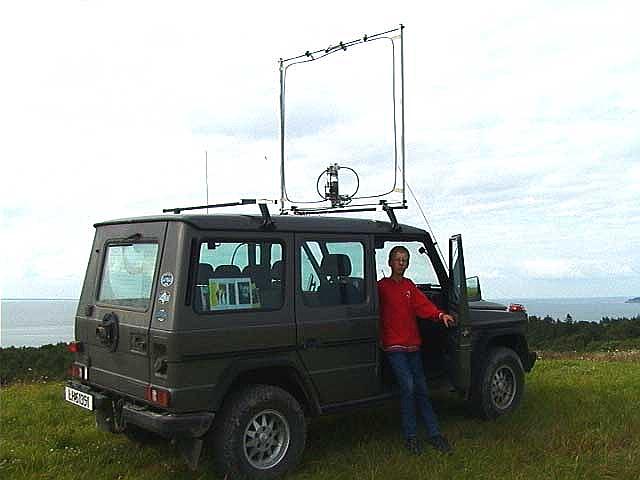 This loop was designed in spring 2002, and tested in my holyday in Norway and Denmark.
Test result is very good. Communications with most of Europe is not difficult with this antenna.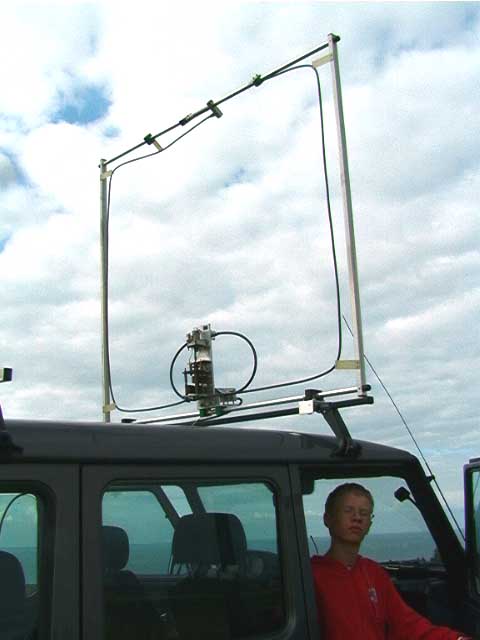 The antennas have two loops. Capacitor is mounted at bottom of the loop.
Loop one is made of aluminium tube, and loop two is made of RG213 cable.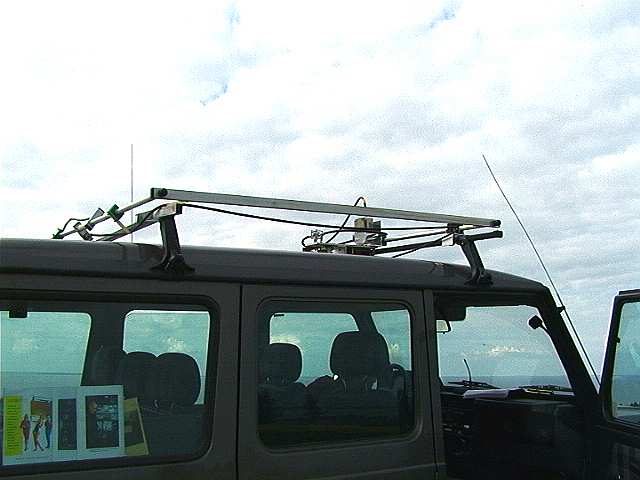 Antenna is here ready for driving.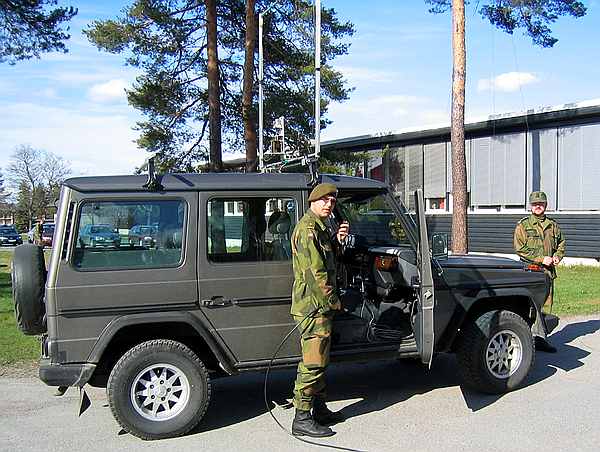 The in the Norwegian army are here testing out my loop antenna on the car and a dipole antenna in the trees.
The battalion commander used later my car. A signal officer was also with him in the car.
The communication was perfect all the time. The battalion had 850 soldiers.
I was the signal officer in this unit.
---
Magnetic loop capacitor. A high-pressure water-cutting machine has cut the capacitor plates.
Not ready. More info later

---
Helge Fykse